CreditLadder Review: Can it Improve Your Credit Score?
---
---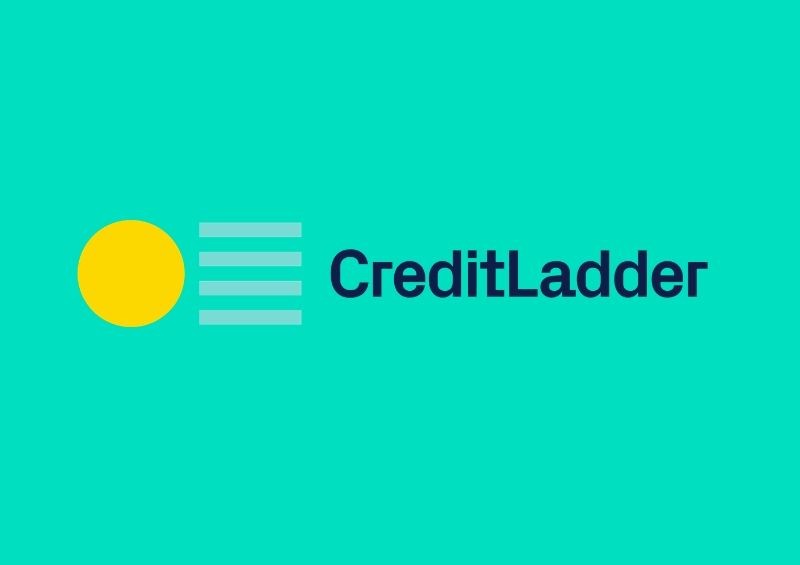 The majority of us find ourselves relying on our credit rating to help us borrow money in the form of mortgages or personal loans at some point during our adult lives.
But because credit scores only take into account certain financial behaviours, it can be difficult for young people – especially first-time buyers – to build up the credit history they need to take out a competitive mortgage.
One factor that hasn't traditionally been considered as a way to help increase your credit score is rent payments, but CreditLadder hopes to change that with its unique feature that allows rent to be considered as a form of credit!
What is CreditLadder?
CreditLadder is a credit reporting service that offers help to first-time buyers – who typically have a below-average credit rating – to get a mortgage, by providing details of their rent payments directly to the UK's leading credit reference agencies (CRA).
They do so to demonstrate the financial reliability of the individual, in the hope that the CRA will see the regular rent payments as a form of credit and perhaps improve their credit score in the long-run.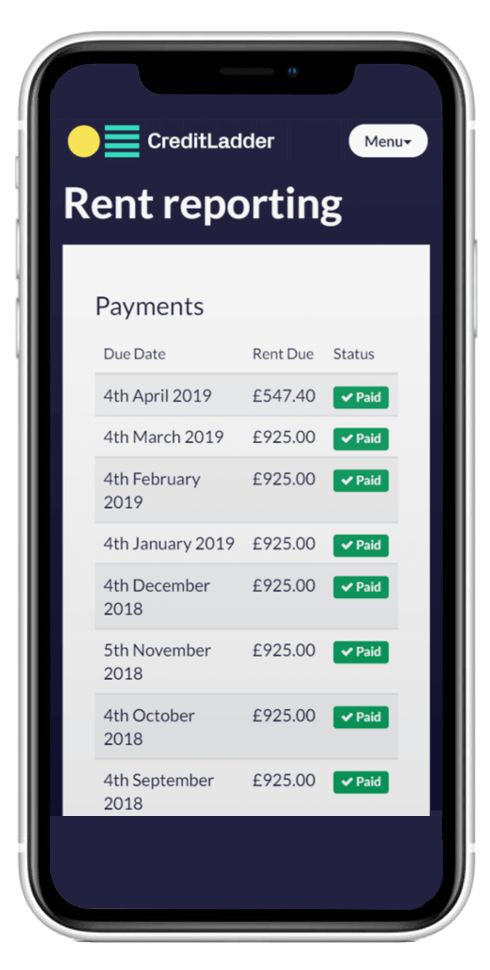 Young people are forking out hundreds of pounds each month to their landlords, in-full and on-time, so why shouldn't they be rewarded for it in the form of a better credit rating?
Check your score with Checkmyfile by signing up to a 30-day free trial - cancel anytime if you don't want to pay the £14.99 monthly fee:
How does CreditLadder work?
Signing up is easily done via their website (or the Starling Bank app – which we'll discuss later in this CreditLadder review) with some simple details, including personal information such as your name, address and phone number, as well as information about the property, your landlord and the bank you use to make rent payments.
By signing up, you are basically giving CreditLadder permission to forward your rent payment details to Experian (and other CRAs that they are now partnered with). Your credit report with Experian, Equifax, Transunion or Crediva will then be updated with rent payment information each month.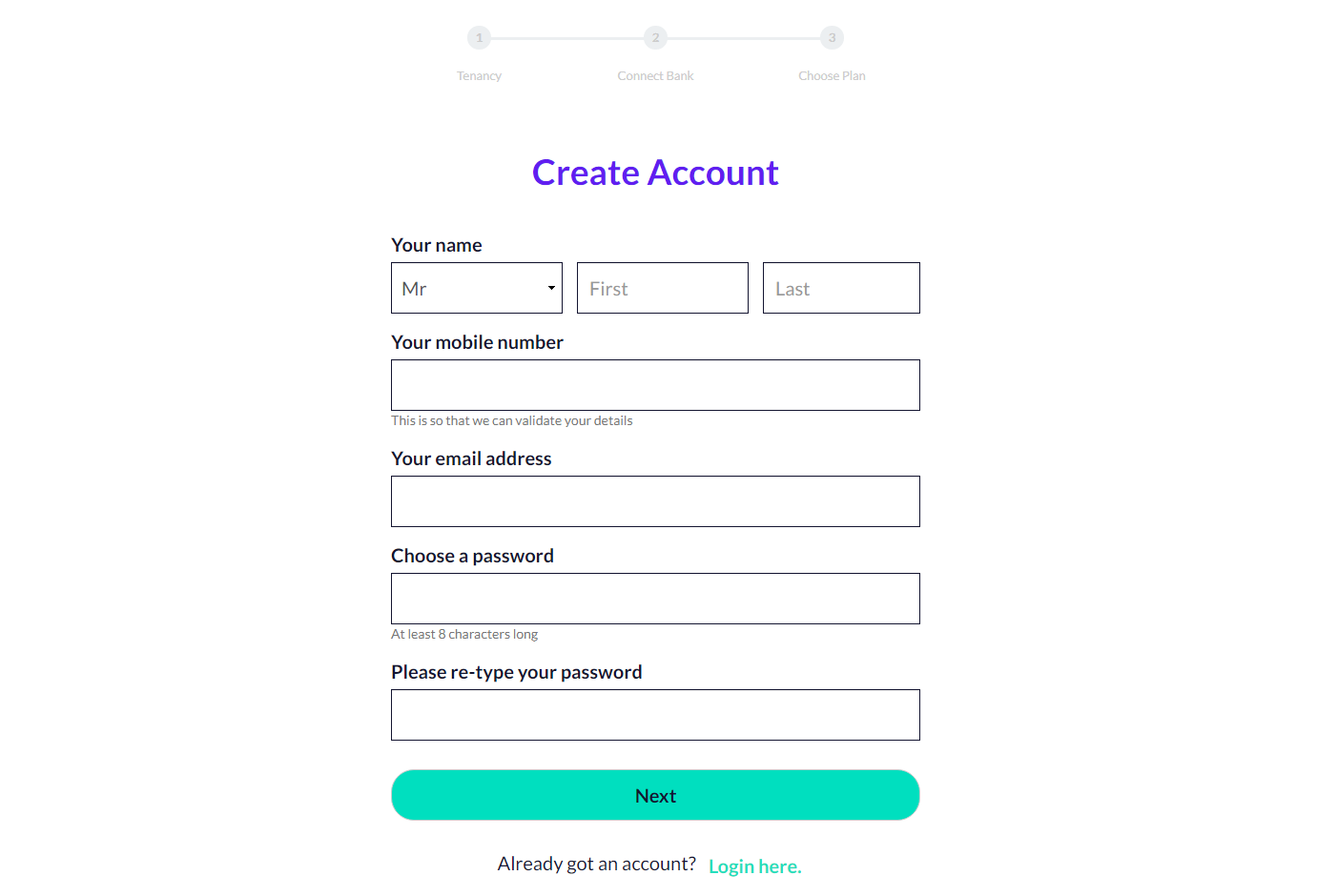 You won't be able to see this unless you sign up to one of the credit checking websites that CreditLadder is partnered with, but fear not, it will be there, and you'll be glad to hear that it's likely to have a positive impact on your credit status.
Credit Ladder now also works with the UK's number one mortgage broker and could help you every step of the way as you begin your journey on the property ladder.
If ever you want to cancel a Credit Ladder account or disable it temporarily for whatever reason, you can do so using these instructions.
Do I need permission from my landlord to use CreditLadder?
You don't need to get permission from your landlord to use CreditLadder, but they will be contacted in order to verify that you are genuinely a tenant at their property. For this reason, it's worth talking to your landlord about signing up to CreditLadder before doing so, just as a matter of courtesy more than anything.
It's an important part of the application and must be completed before you can benefit from the service.
If your tenancy agreement is amended, cancelled or updated in any way, you are obliged to provide that information to CreditLadder. It's easy to do and can be done using your online portal within a matter of minutes.
How does Credit Ladder improve your credit score?
There's no guarantee, but CreditLadder provides Experian and other CRAs with evidence of you regularly paying rent and keeping up with your financial obligations, which it hopes will prove your reliability and ability to manage payments.
That should in turn build a solid credit history and a better credit score, which should then increase your likelihood of being accepted for a mortgage. As there's limited evidence to prove this at the moment, this can only be described as the best case scenario.
The worst case scenario is that it doesn't make much difference to your credit score, and that's about it, meaning that there's little-to-no risk to using the service.
CreditLadder's primary aim is to increase its users' chances of being accepted for a mortgage (and other types of credit) during these difficult economic times, which they could well succeed in - as long as lenders buy into the service.
Read more: How Interest is Calculated on a Mortgage
What about other CRAs?
A credit reference agency (CRA) is an organisation that stores data about you, primarily things about your financial behaviour and credit applications. There are three main credit reference agencies in the UK, with Experian being one of the most popular.
Not all credit lenders will take data from Experian though, and many will use just one or two of the CRAs to get your credit report, rather than all of them.
CreditLadder informs Experian of members' rent payments, but it now also reports to the other top CRAs in the UK – Crediva, Equifax & TransUnion.
Is CreditLadder legit?
CreditLadder is a safe and legitimate way of building your credit score in the UK and is authorised and regulated by the Financial Conduct Authority (FCA).
Tens of thousands of tenants have registered with Credit Ladder, and the company is also supported by HM Treasury (the government's finance ministry).
It has a TrustScore of 4.7/5 and 93% of consumers reviewed their experience as 'Excellent' or 'Great', which reiterates just how safe and reliable CreditLadder is.
Which banks does CreditLadder support?
It does matter which bank you're with, but CreditLadder accepts reports from the majority of large banks, building societies, credit card providers and mortgage lenders in the UK, including (but not limited to) the following:
Natwest

Nationwide

RBS

TSB

Barclays

Halifax

HSBC

Lloyds Bank

Santander

First Direct

Co-operative Bank

Metro Bank
You can even sign up to the CreditLadder service via the Starling Bank app, just to make things even easier.
Nationwide is one of many lenders that has officially stated that it is committed to using CreditLadder as a source of rent payment information when deciding the eligibility of mortgage applicants, but CreditLadder has stated that it plans to expand their network of lenders as soon as possible.
It's still a relatively new organisation, so there's limited evidence to show that their idea actually works, but it certainly seems to be moving in a positive direction.
Is CreditLadder free to use?
Credit Ladder provides your rent payment information to either Experian, Equifax or TransUnion completely free of charge, but there's also an option to purchase paid plans, CreditLadder Annual and Credit Ladder Monthly.
The paid versions of the service costs from £5 (CreditLadder Annual) to £8 per month (CreditLadder Monthly) and provides users with benefits such as allowing you to report your credit position to all of the credit reference agencies it has partnered with.
But for those that just want their rent information to be provided to only one credit reference agency, the free account will do just fine. And remember, if CreditLadder is asking for your bank details when you sign up for a free account, it's only for the purpose of reading your bank statement to provide the rent information to Experian.
How does CreditLadder benefit landlords?
What CreditLadder has introduced could essentially act as an incentive for tenants to pay their rent on-time, so as landlords, you'll never be waiting on rent again.
It's also introduced two new services for landlords in 2019, including access to and information regarding:
Comprehensive reference checks on tenants

SMS and e-mail alerts when payments are due
A summary of our Credit Ladder review
So, can renting boost your credit rating? If you sign up to CreditLadder, it absolutely can.
Although it's still relatively early days for CreditLadder – having only been founded in 2016 – it has certainly made waves within the industry and could well change the way that first-time buyers are looked at by lenders.
Being able to improve their credit score by paying rent is without a doubt a sign of better things to come for first-time buyers in the UK!
If you enjoyed our CreditLadder review, you might like our guide to Check My File, which looks at the multi-agency credit reporting website.
How to improve your credit score
Other than using CreditLadder and using your rent payments to build a credit history, how else can you improve your credit score?
There are quite a few ways to enhance your credit eligibility, namely:
Registering on the electoral roll
Building a credit history from an early age*
Making payments in full and on time
Limiting your credit application
Closing unused bank accounts
Cutting ties with negative financial associates
*Building a credit history as a young adult is crucial and can be done by spending little and often on a credit card, paying bills regularly, or even by paying rent if you're a CreditLadder user.
For more information, head over to our full guide on ways to improve your credit score.
---