Building Your Credit History from a Young Age
How to get a good credit score in the UK.
---
---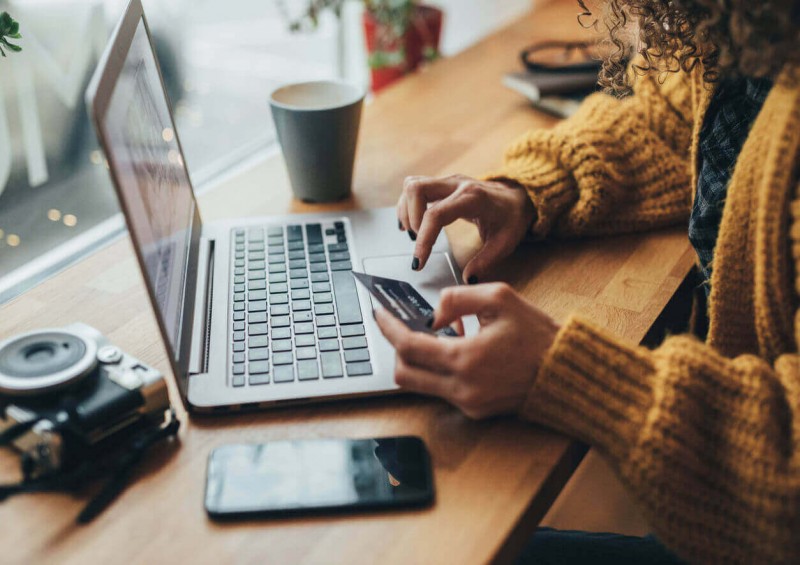 School teaches you a lot, but unfortunately, debt, money management and personal finance aren't usually on the curriculum.
When you leave education, these things become increasingly important and, without the right guidance, a run of mistakes at 18 really can still have a financial effect well into your 30s, so it's best to get it right from the start.
Your credit score and report is key. Throughout your adult life, this financial background report is never going away (although things become less important the older they are), so why not take control of it from the very beginning?
If you want to check your score now with Checkmyfile, a multi-agency credit-checking website that gives you a detailed report based on all credit reference agencies in the UK. Signing up is free for the first 30 days, but after this, a £14.99 monthly fee will apply - simply cancel anytime if you do not wish to pay this. Tap the button to get started:
In this article:
How to start building credit at 18 or 19
Your credit rating starts from when you are 18-years-old.
If you were one of those kids whose parents had them saving and looking after their money for their entire childhood, then you've probably got some good financial habits, which should help you build a good credit score.
But it's important to remember that there is no immediate way to improve your credit score drastically without a little time and effort.
A credit rating is built up over time – that's kind of the point – but you can speed up the process by ensuring that you are always taking the right steps to paint a better picture of yourself to creditors and lenders.
There are many ways to build or improve your credit score, including the following:
Read more: How to Improve Your Credit Score
We delve into each one of the above tips below, to help you better understand how your credit score works and how you can build a good credit rating from an early age.
Sign up to Checkmyfile for a free 30-day trial, cancel anytime if you don't want to pay £14.99 per month:
How to get a good credit score
As mentioned, there is no shortcut to building a good credit rating, it takes time and you shouldn't expect to be eligible for the best mortgage or loan rates straight away.
However, you can do a few things to give yourself a head-start and put your best foot forward as a young person in the UK.
Step 1 – Register on the electoral roll
This essentially means making sure you register to vote.
The electoral roll is the country's way of knowing where you live, and hiding this information (either on purpose, through forgetfulness or laziness) is not going to help get you trusted by lenders or creditors.
Sign up to vote to the actual address you live at, and every time you move, make updating that information top of your list of things to do.
It's also worth noting that lenders prefer it if applicants have lived at the same address for a while, preferably number of years, as moving addresses regularly suggests instability and lenders may see this as a risk.
Step 2 – Have an income
Getting a good credit rating isn't all about having a job (even though it helps!), it's about paying back any money that you have borrowed, and paying it back on time and with no problem.
You cannot pay anything back if you don't have money coming in – spare money coming in that you are not immediately spending on essentials like food and rent.
If your income does not allow a little bit extra to pay back borrowings, then, ideally, you shouldn't have any borrowings or you should at least reduce the amount you borrow every month.
We must stress that you should never take out credit if you cannot afford to repay it.
Step 3 – Use a credit card or other form of simple credit
The catch-22 problem of 'no one will give me credit without me showing I have good credit history' is a little bit of a lie.
It's true that, with no credit history, a credit card company isn't going to give you a £10k limit and a bank won't lend you £5,000 over 2 years, but there are plenty of realistic credit options available to help build your history.
A mobile phone contract is a great place to start. Get something you can afford, even if it's a sim-only contract, and make sure you pay it by direct debit so that you never miss a payment.
By doing so, you are showing that you can make repayments responsibly and paint the picture of a reliable borrower, which means that you should then improve your creditworthiness and become eligible for more competitive deals when it comes to mortgages, loans and credit cards.
Read more: What Credit Score Do You Need for a Mortgage?
Another way of building a credit history is by spending 'little and often' on a credit card – perhaps even a credit-builder card if you might struggle to get a regular one.
We discuss this in more depth later in this article, but you can head over to our full guide on building your credit score with a credit card for a full explanation.
Step 4 – Make repayments on time, every time
There is absolutely no point in trying to build your credit score while simultaneously ruining it through poor money management.
Make sure you can afford to pay back every penny of credit on time, every time, and don't overspend just because the credit is there.
It's very easy to make a mistake and overstretch, so personal discipline is very important when you get an overdraft, loan or credit card.
With credit cards and overdrafts, try to pay them back in full each month – you can pay back the minimum payment amount on a credit card if you can't afford the full payment, but bear in mind that you will have to pay interest on anything remaining (depending on the terms of the agreement), and never let your overdraft go past its limit (watch out for their standard interest payments that may push you past the line if unchecked).
If you miss a payment, it is likely to be listed on your credit report for six years, and your credit score could be damaged as a result.
Step 5 – Track your finances and check your credit report regularly
Use every tool you have available to track your finances and your credit score.
Download your bank's mobile banking app and look at your balance daily, and do the same with your credit card company.
Track everything and know exactly when payments are due so that you can make sure the money is in place to pay them.
Sign up to a multi-agency credit reporting website like Checkmyfile to keep a constant eye on your credit rating and the information held on you by the main credit reference agencies in the UK.
You can do so right now by tapping the button below, but remember that you're signing up to a free 30-day trial and after this, a monthly fee of £14.99 will apply - cancel anytime:
Step 6 – Avoid financial ties to people with poor credit histories
Young people are far more likely to have flat-shares or similar living arrangements where bills are shared. You should avoid having your name tied to someone else's on a bill if possible, as this person's credit status could bring yours down if it is poor.
It is far better for you to take a bill completely in your name and pay it in full than to have a shared bill and be unknowingly let down by a flat mate that has a different financial outlook.
If one person in the building has a bill in their name and others pay to them, then it avoids any credit-linking that can be damaging for years to come.
Of course, remember that if you do take on the responsibility of a bill then you need to be able to pay it in full if everyone else in the house lets you down.
This can cause conflict, especially if someone tries to avoid paying, or if someone genuinely cannot pay for an ongoing time – only volunteer to have your name on a bill if you know you can afford to cover the entire amount in an emergency.
Step 7 – Build on your success
Review your credit status every six months or so and look to expand and improve it.
Through an online, multi-agency credit reporting website (like Checkmyfile), you will be able to see if your credit report is good and if so, you might want to consider applying for an improved credit card (perhaps one with benefits and rewards) or upping your overdraft limit if necessary.
Gradual growth is how you build your credit score for later life.
Step 8 – Have patience
It does take time to build credit and improve your credit score, but with a little patience, the time soon passes and you'll be in a strong position.
Don't try to grab at larger credit amounts too early, as applying for too much credit in a short space of time can have a negative effect on your report. Wait until the time is right and everything will fit nicely into place.
That being said, you will start to see improvements straight away on your online credit report if you follow our tips, and six months of careful management can see a huge improvement.
How to build a credit score with your credit card
Taking out a credit card and spending on it sensibly can help you build a good credit history, as long as you are able to make repayments on time each month.
Doing so allows you to show lenders that you are a reliable borrower and is likely to improve your credit score, and therefore lead to more affordable deals.
If you have a poor credit score or absolutely no credit history at all, then you may want to consider a credit-building card or one that is specifically designed for those with a poor credit score, like a credit builder card.
There are certain credit cards for young people with no credit history, so be sure to shop around and do your research to find the one most suited to you.
When using a credit card to improve your credit score, you should:
Read more: Building Your Credit Rating With a Credit Card
How young adults can build credit - FAQs
There are inevitably many questions that you may have as a young person looking to build your credit rating, and that's completely normal.
Here, we answer a few of the most frequently asked questions regarding young people and credit scores.
Is it good to build credit early?
On the face of it, it seems like a good idea to build your credit rating as soon as possible, giving you access to bigger and better things as you get older. Anyone considering a mortgage before they are 25 will want to start working on their credit score at 18.
Temptation is a key factor, however. If you are the kind of person who is likely to take their credit and blow it immediately on a new TV, some pretty shoes and an iPad, then the chances are you should hold back a little as any damage done can have a significant knock-on effect.
When you should start building your credit (and at what rate) varies between each individual, but it is a good idea to at least consider it and keep an eye on your credit report from when you turn 18-years-old.
Can a 16-year-old build credit? What age do you get a credit score?
Your credit score begins from 18, so anything you do before then is only good (or bad) habit-making!
How can I build my credit score fast at 18?
There's no 'quick fix' for credit building and anything that offers you an immediate solution is likely to be more harm than good and should probably be avoided.
Building a good profile for getting credit for the first time isn't difficult or particularly time-consuming, however, and following our guide above will put you in a perfect position.
What should I look out for when trying to improve my credit score?
Learning how to build credit is like learning anything else – it takes time and care.
Don't get taken in by impressive advertising – if something seems too good to be true, it properly is. Deals like 0% finance, or quick loans for people with bad credit should be properly researched before you sign on the line.
Check the terms – 0% finance deals often only remain at that level for the first year before the interest ramps up, and payday loans have such a vast interest rate than even borrowing for a single week can be financially debilitating.
Make sure you take the time to read up on any loans or finance deals – check out our extensive library of personal finance articles here on Compare UK Quotes for a wealth of helpful advice.
What are the best ways to improve my credit score?
Slow, careful growth through well-managed credit cards, finance contracts (such as mobile phone or car leasing contracts) and loans, coupled with a determination to never be late with a single payment, will put you in a strong financial position throughout your life.
Never take on more than you can realistically afford and ask for help immediately if you ever find yourself with a problem making payments – communication with your lenders is very important.
Check your credit report today with Checkmyfile – it's free for 30 days and £14.99 per month thereafter, but you can cancel anytime free-of-charge if you decide that you no longer need its services:
For more information on credit scores and reports, be sure to check out our related articles:
---