The Best Free Online Credit Report Site
---
---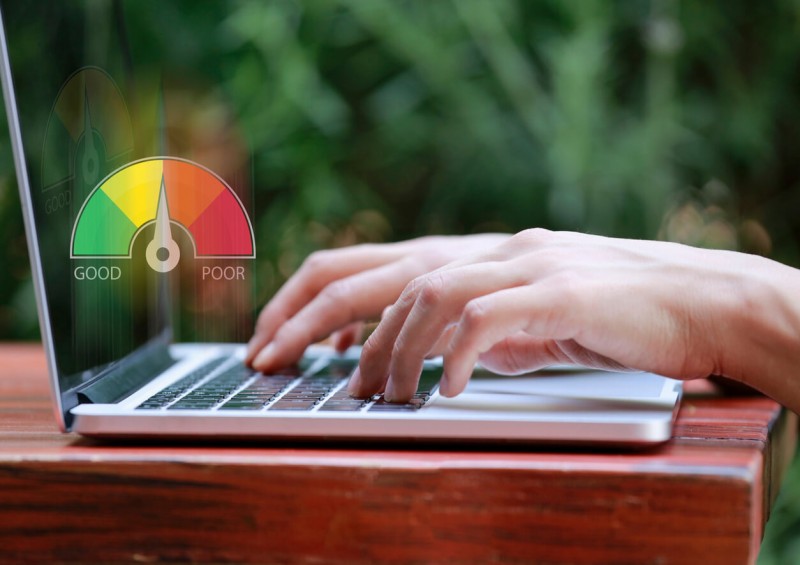 Your credit report and score must be in good shape if you want to take out any form of credit – this includes credit cards, loans, mortgages, car finance and even mobile phone contracts.
It's therefore important that you check your credit report regularly, so that you can stay on top of your finances and improve your overall credit rating before borrowing, so that you get access to the best available deals.
There are many ways to check your credit rating in the UK and it can be daunting if you have not done so previously.
To help you, our guide explains how you can view your credit report for free online, introduces the options available to you and reviews the best credit checking websites in the UK.
Sign up to a 30-day free trial with Checkmyfile now to get a detailed credit report from all UK agencies - a monthly fee of £14.99 will apply after the free trial, but you can cancel easily at any time:
In this guide:
How can I check my credit report online for free?
Some of the ways you can check your credit report online include doing so through:
Credit reference agencies (CRAs), such as Experian and Equifax

Credit checking websites, such as ClearScore

Multi-agency credit checking websites, such as Checkmyfile
Some of the above may be free, while others may charge a monthly subscription fee, so it's important to have a basic understanding of the difference between each method first.
What is a credit reference agency? Credit reference agencies are independent organisations that hold and distribute your financial data, including information on your previous credit applications, accounts, missed payments, and so on. There are four main CRAs in the UK who provide lenders with information about you, and you can request a report from each of them. Some of these will be free, while others will ask for a subscription payment, and a 'good' credit score is defined differently with each CRA.
What are credit checking websites? Credit reporting websites are slightly different to CRAs, as they simply provide you with the information available through one of the CRAs. For example, ClearScore (credit checking website) allows you to check your credit report from Equifax (CRA). Most of these available are free-of-charge, but some may charge a fee.
What is a multi-agency credit checking website? These websites are similar to credit checking sites, but they combine data from four or more CRAs and present it to you all in one place. They are the most accurate and extensive credit checking methods. Multi-agency reports are usually free for a trial period, but then ask for a monthly fee to cover costs.
Note: Some CRAs – such as Experian – will act as both a credit reference agency and a reporting website.
Which method is best for you? That depends on your personal preferences, including the level of detail you want from your report.
However, here at Compare UK Quotes, we believe you should get the most accurate and extensive credit report possible, which is why we recommend Checkmyfile – the UK's leading multi-agency credit reporting website.
Sign up today for a 30-day free trial - after this, you will be charged £14.99 per month unless you cancel your subscription - cancel anytime:
The best free credit score sites in the UK
It's difficult to name one credit score site as being the 'best', as it depends entirely on your preferences and what you want to get out of your report. However, the following websites are widely considered the most useful credit reporting websites in the UK:
| | | |
| --- | --- | --- |
| Website | Multi-agency? | Free? |
| Checkmyfile | Yes | 30-day free trial |
| Experian | No | Yes |
| ClearScore | No | Yes |
| MSE Credit Club | No | Yes |
| Equifax | No | 30-day free trial |
| Credit Karma (TransUnion) | No | Yes |
Which credit reference agency's report is the most accurate?
Lenders in the UK use a variety of different CRAs to assess your creditworthiness, which is another factor that you should consider when choosing which website to use to check your credit report.
Each CRA holds information on you from a variety of financial organisations and lenders, and it's possible that some may include some mistakes (which you can dispute), but they are all generally accurate.
However, when you get a credit report from a CRA, either directly or through a credit checking website, you will only see the information that they hold on you.
The only way to get the full picture is to get a multi-agency credit report.
Read more: Which UK Credit Report is the Most Accurate?
Check My File: What is it and how does it work?
A lender could use any of the main credit reference agencies in the UK to gather information about you, which is why we believe that the safest option is to opt for a multi-agency report with Checkmyfile.
Checkmyfile is a multi-agency credit reporting website that provides you with credit information (including your credit score) from four major CRAs in the UK – Equifax, Experian, TransUnion and Crediva.
Simply put, it works by getting your credit report from all of those other agencies and putting it together in one place. This reduces the amount of effort that you need to put in, but broadens the information that you receive.
Checkmyfile provides you with the following information from four different CRAs:
Credit score
Active accounts
Adverse accounts
Electoral roll information
Linked addresses
Financial associates
Court judgements and insolvencies
Cifas fraud warnings
Recent credit applications
Admittedly, Checkmyfile's services are too good to be a completely free credit score site, and after the 30-day free trial, you'll be charged £14.99 to continue using its services.
We recommend signing up to Checkmyfile, making full use of its 30-day free trial, and then deciding whether you want to continue with the paid subscription or cancel your account (which you are free to do when you please).
Sign up to Checkmyfile today for the best multi-agency credit report:
If you find that your credit score has gone down, there are resources available to Checkmyfile members to help them improve it.
Or, if you're not ready to sign up just yet, check out our full Checkmyfile review for more information.
Check your credit report and score
Whether you use Checkmyfile, Experian or any of the other credit checking websites in the UK, you must check and evaluate your credit status regularly in order to stay on top of your finances.
Your credit score is a good representation of your overall financial health, so keeping a firm eye on it will help you when you're planning on applying for credit.
Check your credit report today with Checkmyfile – one of the UK's best credit report websites:
(It's free for 30 days and £14.99 a month thereafter, but you can cancel your account at any time if you want to)
Related guides:
---