Monzo Review: Is it the Best Challenger Bank?
---
---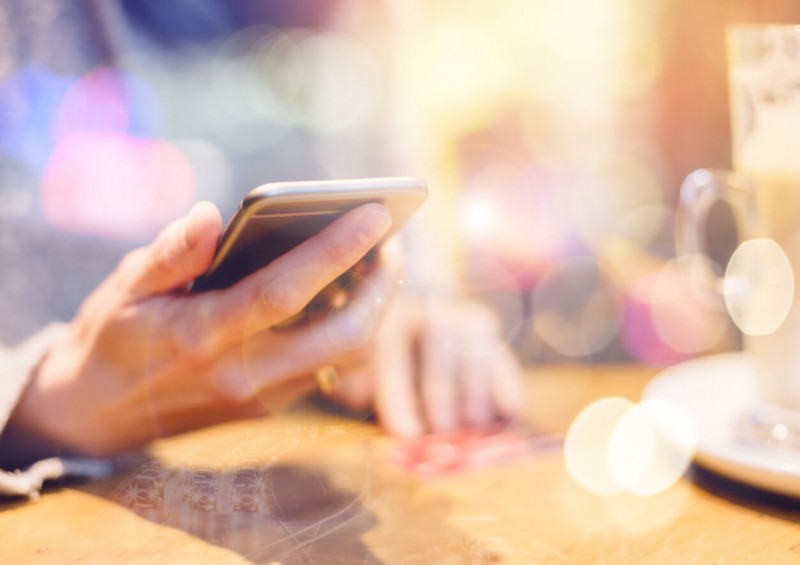 40,000 people open a Monzo bank account every single week to spend, save and manage their budgeting more efficiently, but is it worth making the switch? 40,000 new customers a week implies that it is, but let's get down to the details.
Here's our full, in-depth Monzo review, including an explanation of how it works, its benefits, and any potential drawbacks.
What is Monzo?
Monzo is a digital, mobile-only bank based in the UK, which began as a simple mobile app and a prepaid debit card. It has offered full current accounts and a variety of other unique banking features since its licence restrictions in were lifted in 2017, making it one of the best-rated banks in the UK.
It was initially founded by five former employees of rival challenger bank 'Starling' and there are currently around 3.5 million people with a Monzo bank account.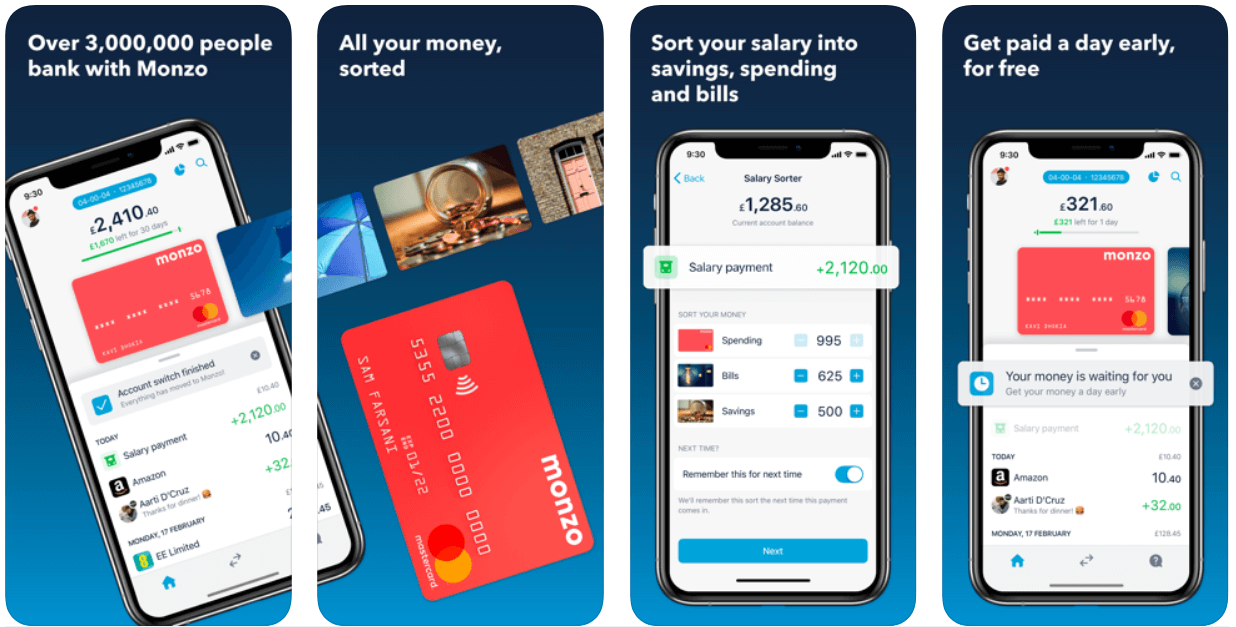 A review of Monzo's main features
Monzo offers many of the standard features you'd expect from all basic current accounts, but with the addition of budgeting and spending tools to make the app more helpful to its users.
Some of its key features include the following:
Salary sorter. This allows you to sort your salary into spending, saving and bills to help keep your budget in-line from the off.
Get your salary early. The newest feature of the Monzo app which means that customers can get their salary or student loan a day early!
Real-time spending alerts. You get notifications on your smartphone when you spend, showing you basic details of the transactions.
Spending budgets. You're able to set spending budgets to help you control and categorise how you spend your money, such as eating out, buying clothes, and so on. You can also track how much of your monthly budget you have spent and how much is remaining.
Bills pots. Monzo users can manage direct debits, standing orders and any other bills in 'Bills Pots'.
Free overseas cash withdrawals and transactions. While abroad, it's possible to withdraw up to £200 a month from ATMs for free (3% fee thereafter) and use the card for transactions as normal.
Energy switching. The Monzo app allows you to switch energy provider quickly and easily.
Variety of accounts. Current, business, 16-17 and joint accounts are all now available on Monzo.
Pay using your smartphone. You can connect your Monzo card to Apple Pay and Google Pay.
Optional overdrafts. An arranged overdraft of up to £1,000 can be set up via the app.
Personal loans. Personal loans of up to £15,000 can be taken out.
How does Monzo work?
Everything about Monzo is pretty straightforward.
It takes less than 10 minutes to sign up and open a Monzo bank account using the smartphone app, and you can switch easily from your current provider using the Current Account Switch Service.
You provide your basic personal details and verify your identity using a selfie video and a photo of your ID, but there's no need to present proof of address.
Monzo has all the typical elements that the best current accounts have to offer, including the ability to receive your salary, set up direct debits, standing orders, withdraw cash using a Monzo Mastercard, and transfer money.
Unlike traditional banks, Monzo also offers a wide variety of constantly-updating budgeting tools and spending categorisation features to help its users keep track of their money. Some of these include instant transaction alerts, categorised spending, salary sorter, and bills pots.
You are able to set up a few different types of savings pots, with some offering high interest rates of up to 1.50% (Fixed Savings Pot and Easy Access Savings Pot), while some "Regular Pots" do not earn interest at all.
There are optional Monzo overdrafts available for those who need them; you simply activate the overdraft setting in the app, go through a soft credit check, and if you're accepted, it'll be set up immediately.
You are also able to apply for personal loans up to £15,000 through Monzo, and it even offers an energy-switching service for all users. There's really not much that it doesn't offer!
The newest and perhaps one of the most enticing features is the fact that Monzo can give you access to your salary or student loan a day earlier than usual, and it costs nothing.
What is a Monzo card?
You are able to link your current account with Apple Pay or Google Pay in order to make payments on-the-go, or you can use Monzo's signature coral Mastercard.
The card is contactless and you can use it just as you'd use any other debit card in the UK and overseas.
How to transfer money to Monzo
Moving money into your Monzo current account is easy.
Firstly, unlike NatWest's Bó bank, you're able to have your salary paid straight into your account. You are also able to do a bank transfer just like any other bank, all that is needed is your Monzo account number and sort code, which you can view in the Account tab of the app.
Users are able to pay cash into their Monzo account at any of the 28,000 stores around the UK that have the yellow and purple PayPoint logo, but there is a £1 fee for every cash deposit that you make. So, if you deposit £300 in cash, you'll receive £299 of it in your account.
The minimum you are able to deposit at any given time is £5 and the maximum is £300, but there is a limit of £1,000 that can be paid into the account in cash every six months. Depositing money in cash is therefore one of the few downfalls of Monzo, as it's not as convenient as most customers would like.
Using Monzo abroad
Monzo cards are easily used abroad and you don't even have to do anything to prepare before jetting off. You simply go abroad and use the card as you normally would, there are no charges for card transactions or ATM withdrawals up to £200 a month, but there is a 3% fee thereafter.
Starling Bank has the edge in this department, as it offers up to £300 a DAY in overseas ATM withdrawals – something worth considering if you do a lot of travelling.
When you're back home from your trip, you'll also receive a handy summary of how you spent your money abroad, including the number of transactions you made, average expenditure, a map of where you spent the money and, of course, the total amount spent.
Is Monzo safe?
Monzo is as safe as any other traditional or challenger bank in the UK.
The money held in your account is protected by the Financial Services Compensation Scheme (up to £85,000), so your money is safe and secure with Monzo.
The mobile-only bank claims that it is over four times better than the industry average at preventing card fraud, three times better at preventing identity theft, and ten times better at preventing account takeover.
Helpfully, Monzo's customer service agents are available all-year round via telephone, but you can also use the live chat tool within the app itself.
Monzo savings pots
Within the app, there are regular 'Pots' (sub-categories of your Monzo account where you can put money towards a specific cause, like a holiday) and then there are 'Savings Pots', which are actual savings accounts from various providers.
Monzo offers Easy Access Savings accounts, Easy Access ISAs, and Fixed Savings accounts. The interest rates are competitive and reach up to 1.50%, so they're certainly worth considering if you're a Monzo account holder.
When you spend over £1, Monzo automatically rounds up the change to the nearest pound and adds it to your savings pot, helping you save little and often.
Can you have a Monzo account and another account?
Despite many people believing that you can only have one current account at a time, it's entirely possible to have various accounts with a number of banks.
You can open a Monzo bank account alongside any other accounts that you already have and there's no need to switch all your payments over unless you want to, so you can use it as a secondary account if that's what you're looking for.
A review of Monzo's benefits and possible drawbacks
There are too many benefits of being a Monzo account holder to list them all, but in summary:
Monzo offers everything you'd want from an ordinary bank, and much more.
It has a brilliantly designed app and user experience is second-to-none.
There are unique budgeting, spending categorisation and saving tools.
It's easy to use, safe, and secure.
There also are some potential drawbacks or disadvantages to using Monzo as your main bank account, including:
- Maximum of £200 per month when overseas
- £1 fee for all cash deposits
- Maximum £300 cash deposit each time and £1,000 limit over six months
- Some reviewers complain of issues with poor customer support
What is the best challenger bank in the UK?
If you pitch Monzo vs. Revolut, Starling Bank and the other top challenger banks, it's likely that it'll come out as one of the best in almost all aspects.
Monzo recently topped a banking app poll on Martin Lewis' Money Saving Expert, leaving traditional banks way behind in the pecking order. Customers voted the best five as Monzo, Starling, Barclays, Lloyds, and then NatWest, with the top two suggesting that the shift towards a digital banking future is well underway.
If you liked our Monzo bank review, you should now take a quick look at our Starling Bank review before making a decision on what the best challenger bank is for your individual needs. If you're looking for a newer alternative to the other challenger banks on the market at the moment, Bó bank could be the one for you.
You might also like:
NatWest's New Challenger Bank Bó
---