NatWest Launch New Challenger Bank Bó
---
---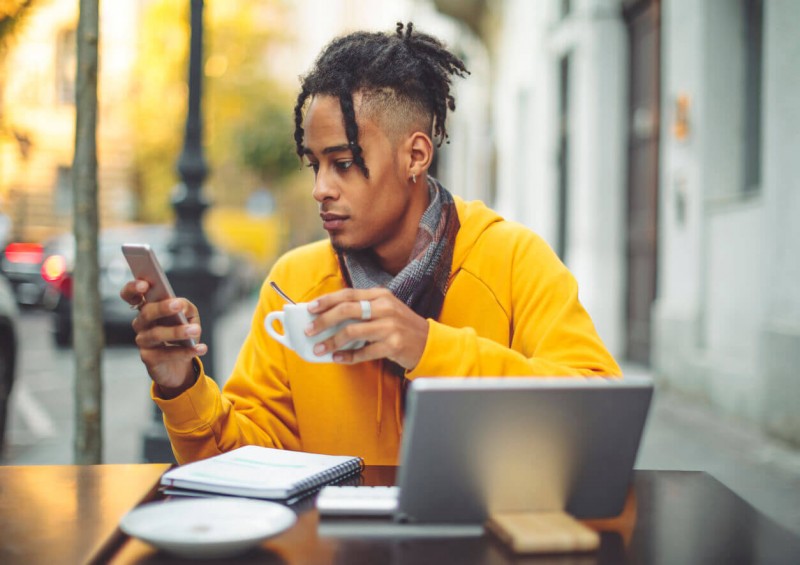 NatWest has launched a new smartphone-based digital bank called Bó, which promises to help you spend less and save more.
As high-street banks continue to battle with their digital-based rivals in challenger banks, such as Monzo and Starling, NatWest has decided to follow the old mantra: if you can't beat them, join them.
Mobile-only challenger banks have surged in popularity in recent years, as they offer handy features such as categorised spending, budgeting assistance, and instant transaction alerts.
They use smart tech to help users budget, save and feel more on top of their spending habits, and have become hugely popular amongst tech-savvy savers, especially the younger generation.
But is the new Bó digital bank from NatWest any good? And how does it compare to the likes of Monzo and Starling?
What is Bó bank?
Bó is a digital-based bank by NatWest. Although it has a separate chief executive from the major banking powerhouse, it shares NatWest's licence to cover all the money stored in users' accounts.
It's not quite a full current account, but has been designed as a type of 'secondary' account to help people in the UK track their balance and monitor their spending more efficiently.
The debit card itself works similarly to a prepaid card, rather than a debit card, and you are not able to use Bó to pay your bills, direct debits, or to receive your salary.
It is worth noting that Monzo started in a very similar fashion, and is now widely regarded as the best digital bank on the market. Bó has plenty of room for improvement, but it already offers many of the features you'd want from a mobile bank.
How does Bó work?
You get started by downloading the app (available on iOS and Android smartphones) and opening an account using a selfie and your ID.
Once you complete the application and your account is verified, you will be given a unique sort code and account number, and you will later receive a yellow Bó Visa debit card that you can use to withdraw cash and make payments with.
The card is contactless and can be used abroad, but money can only be deposited into the account via a bank transfer from banks that use the UK Faster Payments scheme.
The app provides you with real-time transaction alerts, which handily display the amount you spent, the retailer, and a map of where the payment took place.
You can view all types of insights and information about your spending, which will help you become more informed about your habits and improve your money-saving tendencies.
Your payments are automatically categorised and you can set spending budgets, which show you how much of your budget you have left for the month, to help you work towards a specified savings goal.
The benefits of Bó and potential limitations
Bó bank offers many benefits, including the following:
- Easy to sign up on the app using only a selfie and ID
- Bó contactless debit card can be used abroad
- 'Piggy-bank' savings feature
- Instant, real-time transaction alerts
- Budgeting tools to help you manage your money more efficiently
- Spending is split into categories automatically
- No fees when you go overdrawn (unarranged overdraft)
- You get up to two free replacement cards if ever you lose yours
- Cash withdrawals are free
There are, of course, some limitations to be aware of before signing up.
Limitations:
- Does not accept salary payments
- Can't pay bills or direct debits
- No interest on savings
- Can only deposit money with transfers from UK Faster Payments scheme
- No arranged overdrafts
Bó safety features
As a product of NatWest, it's fair to say that Bó is one of the safest challenger banks available on the market.
If you ever misplace your card or have suspicions that it might be stolen, you are able to lock your account via the app, which freezes the card and gives you a chance to find it without cancelling it straight away.
If it turns out that your card really is lost or stolen, you are able to cancel it completely by using the app, sending them an email or via the Bó website, and you will receive a free replacement card in due course.
Your money is protected up to £85,000 under the Financial Services Compensation Scheme (FSCS), so you can rest easy as your cash is held within a Bó account.
Why choose Bó bank ahead of Monzo and Starling?
Although Bó bank does not necessarily offer any new features and actually includes a few more limitations than other, more established challenger banks, there is a reason why you might opt for Bó and it has a lot to do with trust.
With the backing of NatWest, one of the UK's largest high-street banks, Bó already feels like a familiar brand and one that is safe and secure, unlike other start-ups that people may be hesitant to use at first.
Aside from that, Bó has an attractive design and uses a friendly approach that suits the younger demographic that is being targeted. It offers many of the basic features that you'd expect from a challenger bank, including spending categorisation, transaction alerts, and useful budgeting tools.
There are limitations, as listed, and it can only really be used as a secondary account to help with your spending habits at the moment, but it's bound to improve rapidly over the next few years.
Think of it as NatWest's cooler, younger brother. It's got a lot of growing up to do and it's not perfect just yet, but there's every chance that it'll grow into an industry leader in no time.
Oh, and they want to be called Bó or Bo bank, not to be mistaken with BO, the acronym for body odour.
For more information and to see how Bó compares with one of the main market leaders, head over to our full Starling bank review.
---