Get Your Salary Paid Early With Monzo
---
---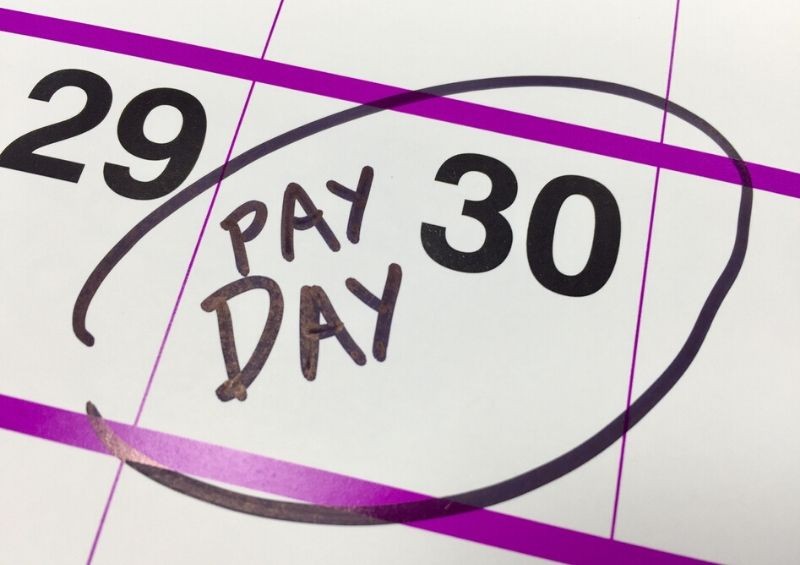 Monzo, one of the UK's leading mobile-only challenger banks, often pushes the boundaries of what was once thought to be impossible.
Its newest feature is another indicator of just how pioneering Monzo is as a modern bank, as it now allows current account holders to get their salary a day early.
Get paid early with a Monzo current account
Monzo is now offering an early pay day for all its customers, with the salary being paid into accounts at 4pm the day before it's due. So, if you're due to be paid on Friday the 31st of January, the money will be in your Monzo account by 4pm on Thursday the 30th. And it's not only workers that benefit, as the same applies for student loan payments.
There are no fees and Monzo promises zero hassle; the only requirement is that you get paid by Bankers' Automated Clearing Services (BACS).
Most people are paid by Bacs in the UK, but there are some that might be paid via the Faster Payments Service (FPS). Only those who receive their salary via BACS are eligible, but you can check this with your employer.
The feature, called 'Get Paid Early', is especially handy for an increasing percentage of the British population that are forced to live payday to payday, giving them access to their salary a day in advance to help ease the stress.
Read our full Monzo review for an in-depth look at its features, benefits, and potential drawbacks.
Seem too good to be true? Here's how it works…
Despite being used for the majority of salary payments in the UK, the BACS system is a little dated.
The process takes three days to clear transactions and the receiving bank is able to see the salary payment on their system the day before it is due to be released. According to Monzo, all banks could make the payment at this point – i.e., the day before it is due to clear – but choose not to.
Monzo has decided to speed up the process by giving its current account holders access to their salary at 4pm on the day before it is due, as they can see it in their system by then and are confident that the money will arrive.
Monzo is also digging its competitors out a little, so it wouldn't come as a surprise if more mobile-only banks (including the likes of Starling) begin offering such a service in the near future too.
How to use Monzo's 'Get Paid Early' feature
You start by getting your salary paid directly into your Monzo bank account, which can be done in a variety of ways via the app itself. Check with your employer that your salary is paid through BACS, and then tap the 'Add Money' tab in the Monzo app. If you want to make the switch, be sure to make full use of the free Current Account Switch Service.
If you've already set up your salary to be paid into your Monzo account, you don't need to do a thing. Monzo will send you an automatic notification the day before your salary is due to be paid – or on the Friday if payday falls on a Monday – to let you know that you have early access to your hard-earned cash.
What other features does Monzo offer?
As one of the best UK challenger banks, Monzo has a positive reputation of offering new and innovative features to help its users with their budgeting, spending, and general banking.
With a Monzo current account, you are able to receive instant spending alerts and notifications via your smartphone, set budgets for specific things (going out, clothes shopping, etc.), and even put money aside in personalised savings pots.
Many challenger banks in the UK offer similar services and features, but it seems that Monzo is leading the charge at this moment in time.
If you're a Monzo user or have any experiences with such mobile-only banks, be sure to let us know what you think on our Facebook page.
See our Monzo review here for more information and a full list of its benefits and potential drawbacks.
---