Cashback and Reward Credit Cards Explained
---
---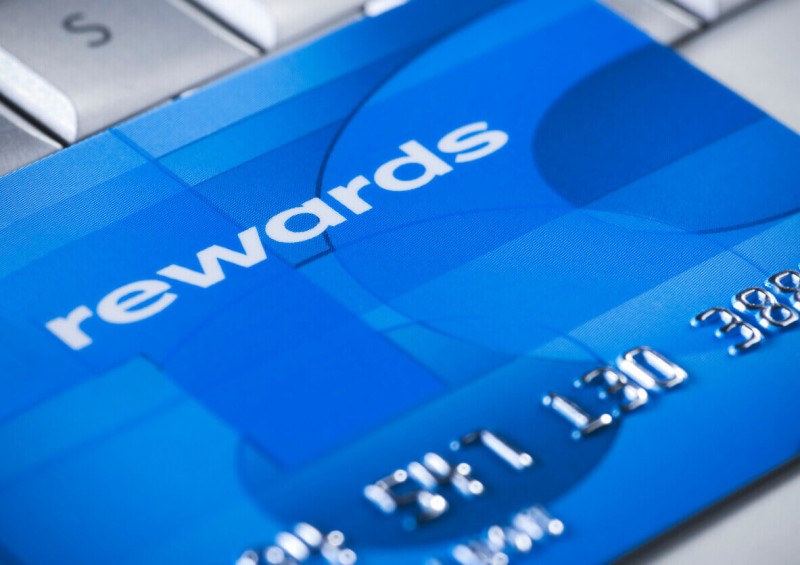 There's a multitude of credit cards on the market that let you earn rewards simply by using them to pay for something.
If you'd like to know more about what a reward credit card is and whether they are worth bothering with, then read our guide below.
How does a reward credit card work?
A reward credit card lets you earn rewards every time you make a purchase.
There are three main types of reward credit cards - some reward points, others reward you with air miles or with cashback.
Reward point credit cards typically offer one point for every pound spent, but there are less rewarding cards out there that only offer a measly one point for every five pounds spent. Once you've accumulated a certain amount of points, you can then cash your points in for vouchers, goods or services with the credit card provider's chosen partners.
Miles or travel credit cards allow you to earn points that you can convert into air miles to get cheaper flights, hotels or products with the credit card provider's chosen partners.
How does cashback work on credit cards?
Cashback credit cards work by rewarding you with cash payments to your account, based on a percentage of what you have spent. A money back credit card usually pays 1-2% cashback on your purchases and this will be credited to your card either annually or monthly.
Are reward credit cards worth it?
Reward credit cards can be worth it as long as they don't have a high annual fee and as long as you're capable of budgeting and clearing the entire balance every month.
The most worthwhile card for you will depend on your lifestyle, finances and where you shop.
For example, if you travel regularly, then it goes without saying that a miles rewards credit card is a great option.
Or if you drive lots of miles in a greedy-guzzle-gannet car, a card provider that partners with your favourite fuel station is a great choice.
But, generically speaking, perhaps the most worthwhile of all reward credit cards are those you can use to gain extra points for shopping at your regular supermarket.
The main supermarket reward credit cards in the UK
The following is a roundup of rewards credit card options for all the main UK supermarkets:
Tesco
A Tesco credit card lets you earn extra points (on top of the points you already get on your Clubcard), when paying for shopping at a Tesco supermarket and fuel station (excluding Esso fuel).
You earn 5 Clubcard points for every £4 spent at Tesco and 1 Clubcard point for every £8 spent anywhere.
Sainsbury's
Sainsbury's has quite a few credit card options where you can collect 750 bonus points every time you spend £35 or more at a Sainsbury's supermarket. There is also a Nectar rewards credit card specifically for Nectar members where you can earn 10,000 bonus points for spending £400 or more at Sainsbury's, Argos, Habitat or Tu Clothing within the first 2 months of opening an account. You can also collect up to 3 points for every £1 spent at any of those stores.
M&S Food
M&S has a selection of credit cards where you can earn M&S points every time you shop at their stores. Similar to Tesco, these points are in addition to the points you earn on a basic Sparks loyalty card. On their basic credit card, you earn 1 point for every £1 spent. On their Reward Plus credit card you earn 2 points per £1 spent (plus double M&S points for the first 12 months). And on their M&S Premium Club Card, you can earn 3 points per £1 spent.
Waitrose
Waitrose has a rewards credit card known as the John Lewis Partnership Card where you can earn 5 points for every £4 spent at John Lewis and Waitrose, and 1 point for every £4 spent shopping elsewhere (where a Mastercard is accepted).
Co-operative
The Co-op has a Co-operative Members' cashback rewards credit card where you get 1p cashback for every £2 you spend in Co-op food stores and 1p cashback for every £3.33 spent elsewhere where a visa symbol is displayed. This card is exclusive to Co-op Bank account holders only.
Morrisons
Morrisons do not currently have their own credit card and are even doing away with their basic, non-credit loyalty card scheme which is to be replaced with discounts and vouchers. However, an HSBC rewards credit card offers points for shopping at Morrisons. And NatWest and RBS let you earn cashback on their credit cards for purchasing a Morrisons e-gift card. You can also collect Virgin Flying Club points shopping at Morrisons if you sign up with Virgin Flying Club and open an account.
Asda
Asda did have a cashback credit card provided by Creation Financial Services and is currently "working hard on a new credit card" so watch this space.
Aldi
Aldi doesn't have any type of rewards card.

Lidl
Lidl only has a basic rewards app and does not offer a rewards credit card.
As is the case with all credit cards, before you apply for a rewards credit card it's a good idea to check your credit score is healthy to avoid being declined and it's equally important that you're in a position to clear your balance every month to avoid hefty fees.
How many reward cards can you have?
You can have as many reward cards as you like, but you should only apply for a card once in any three-month period. This is because when a lender looks at your credit report, they will perceive too many credit applications as you being desperate for money. This could thwart your chances of gaining important credit at a later date like a mortgage.
Ideally, you should only have a couple of rewards credit cards from two different providers that each offer a different type of reward.
How does a reward credit card affect my credit score?
Just like any other type of credit card, if you ensure you pay off your monthly balance and never miss repayments, then a reward credit card can be good for your credit score as you will be seen as a responsible borrower.
Avoid using one credit card to pay off another unless it's a 0% balance transfer; you should instead set up a monthly direct debit to clear your balance every month.
If you have a low credit score, there are ways you can build your credit score before applying for a card by using credit building credit cards or services like Loqbox.
For more tips and advice about what you should do before applying for a credit card, take a look at our guide: How to get a credit card in the UK.
What types of rewards can you get with a rewards credit card?
The three main types of rewards you can get with a rewards credit card are:
1. Points
And what do points make?! Yes, that's right, prizes!
Reward cards where you earn points with every purchase usually allow you to convert those points into goods or services or spend them at certain shops and businesses that the credit card company has partnered with.
2. Miles
Probably the least popular reward card in the current climate (of heavily restricted travel) but useful to have for future travel nonetheless. Miles reward cards allow you to build up 'air miles' which you can redeem with airlines meaning you have to pay less (or nothing at all if you've built up a lot of miles) for flights.
3. Cashback
Cashback reward cards do exactly what they say on the tin; you are paid back cash from your credit card provider every time you make a purchase using their credit card. Advice for choosing the best rewards credit card.
Advice for choosing the best rewards credit card
When choosing the best rewards credit card it pays to shop around and compare different reward credit card deals on reputable, unbiased sites like which.co.uk.
Whilst you might gain more points per £1 spent with some cards, a card can sometimes have a high annual card fee making the rewards, well, unrewarding.
And bear in mind this type of credit card is not ideal for spending money you haven't got as the APRs are usually very high. Ideally, you should set up a direct debit payment to clear the balance every month so you get all of the rewards and none of the drawbacks.
For more tips and advice on how to choose the best credit card rewards, check out our related guides below.
Related guides
---