The Best Loyalty Cards in the UK
We review the best loyalty cards in 2020.
---
---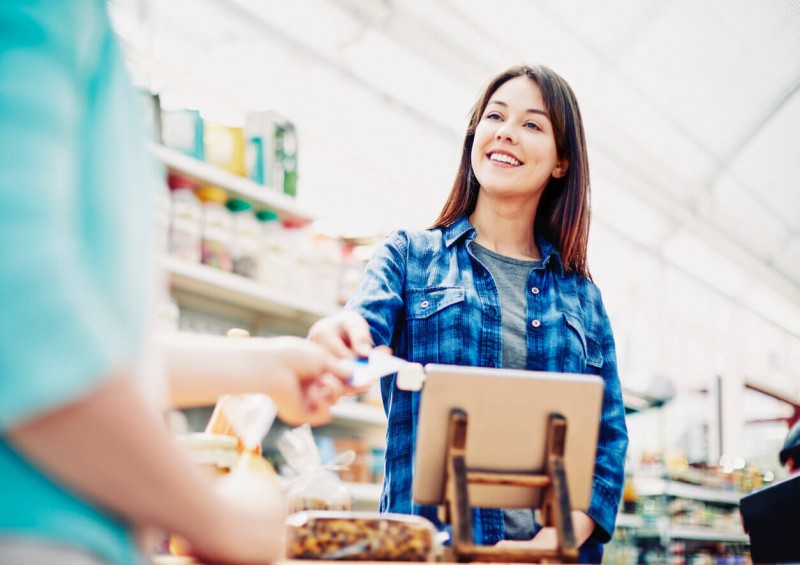 Supermarkets, retailers, and even pasty-makers are grappling for your loyalty, and to keep you coming back, they all offer enticing rewards and discounts through their loyalty cards and apps.
We're offered reward cards everywhere we go and, with so many options available to us, we're spoilt for choice. Unfortunately, all too often we end up filling our wallets and purses with loyalty cards that never see the light of day again, but it's important to know which ones are actually worth taking notice of, because there are some out there that will have you saving money in no time.
To help you determine which schemes are worth committing to, we've created a list of the best loyalty cards available in the UK along with some facts that you may not know about each of them and how you can sign up.
In this article:
The best loyalty cards of 2020
Other ways to earn while you shop - Cashback sites and money-saving apps
Best loyalty cards
The best UK loyalty cards and reward clubs to be a part of in 2020 include:
So, let's review them!
Nectar card

Nectar points are built up by scanning your Nectar card (via the plastic card or the new digital card on your Nectar app) when you shop at a participating store or retailer – namely Sainsbury's.
You are able to spend the points in-store or can exchange them for Nectar rewards and deals – including pizza and cinema tickets.
Sign up to Nectar here and start earning points today!
Did you know?
1,000 Nectar points can get you a free pizza at Pizza Hut.

You can collect Nectar points at eBay, Argos, Esso, ASOS and Expedia, as well as Sainsbury's.

You can complete surveys on Nectar Canvass to earn points.

Nectar offer limited-time offers, such as 'Double Up' events around Christmas time where you can redeem your points at double their value.
Nectar points value
At Sainsbury's and most other Nectar partners, £1 will earn you one point, as will one litre of fuel at a Sainsbury's garage.
In addition to this, limited-time point bonuses are also offered frequently, for example, +20 points when you spend £10 in Sainsbury's, or extra points when you buy certain items (we were offered +20 points when we bought toilet roll at Sainsbury's).
How much is a Nectar point worth? At Sainsbury's, every point you collect is worth 0.5p (half a penny), so 500 points will give you £2.50 off your shop if you redeem it there.
You might get better value-for-money if you redeem your points elsewhere, or if there's a certain deal on at that time. For instance, 1,000 Nectar points could get you a free pizza (usually worth over £13) at Pizza Hut, while it would only be worth a fiver off your shop at Sainsbury's – so spend your points wisely!
What is the best way to spend Nectar points? We advise you to collect and save your Nectar points all year and spend them during the Double Up event, because firstly, their value is doubled, and secondly, it falls around Christmas time – and we all need to save money at Christmas.
Double Up events allow you to exchange your points for double the amount they're worth, which means that you could exchange every 500 points for a £5 voucher at Sainsbury's.
Nectar cards are up there with the best loyalty cards for students and families alike, as well as just about anyone else who shops regularly at any of their partnered retailers.
Tesco Clubcard

Every time you make a purchase at Tesco (online or in-store) you will earn Tesco Clubcard points, which can be exchanged or redeemed for vouchers to spend at the supermarket or one of their reward partners.
Register with Tesco Clubcard here and start earning points each time you shop at Tesco, both online and in-store.
Did you know?
You could triple your points by spending them at a Clubcard reward partner!

Clubcard points can be spent at restaurants like Pizza Express, or for fun days out at LEGOLAND and Thorpe Park.

The Tesco Pay+ app lets you store your credit or debit card and Clubcard in one place, speeding up the checkout process.

Tesco Bank current account holders get an extra Clubcard point for every £1 spent in-store on their debit card, and Tesco Mobile customers get one point for every £1 spent on their bill.
You earn one point for every £1 you spend, but how much are Tesco Clubcard points worth? If you spend your points at Tesco, every point is worth one penny – which is double the value of a Nectar point at Sainsbury's.
Where can you spend Tesco Clubcard points? The most obvious place is Tesco supermarket, but that's not necessarily the best place to spend your points.
The best way to spend Clubcard points is at one of Tesco's reward partners (Thorpe Park, RAC, Pizza Express, etc.) as their value is boosted by up to three times their worth if they were spent at the supermarket.
You can spend your points at zoos, theme parks, museums, restaurants, and many more, with the most popular Clubcard reward partners including:
British Airways Executive Club

Cineworld

Hoseason

LEGOLAND

Pizza Express

RAC

Royal Caribbean International Cruises

Thorpe Park

Zizzi
You might also like: Which Credit Card Has the Best Rewards Scheme?
Boots Advantage card
Everyone shops at Boots now and then, whether you're looking for a pack of paracetamol, perfume, shower gel, or just about any other day-to-day health and beauty product.
Regardless of how often you visit Boots, it's worth picking up some loyalty points while you're there.
With a Boots Advantage card, you earn points for every purchase online and in-store, and if you build up enough, you can use your points to pay towards your shop. It's known as one of the most generous loyalty cards on the market, so make the most of it!
Apply for your Boots Advantage card here!
Did you know?
There's an over 60s rewards scheme and a parenting club with extra points on offer for those eligible.

Mega Points Weekend events frequently boost Advantage points over a limited time.

Students get 10% off certain brands with an Advantage card.

You get a free 200 points for downloading the Boots app, scanning your card and making a purchase in-store.
You earn four Boots Advantage points for every £1 you spend, but how much are boots points worth?
One point is worth 1p to spend in-store or online, and thanks to the generous pounds-to-points ratio (how much you spend against how much you receive in points), you'll be slashing the cost of your Boots shop in no time.
Other loyalty cards and reward clubs
Everywhere you look on the high-street, you'll see loyalty card opportunities, which makes it difficult to sift out the ones actually worth bothering with.
There's no doubting that the Nectar card, Tesco Clubcard, and Boots Advantage card are the most popular and beneficial major loyalty cards in the UK at the moment, but there are also some other reward clubs that might be worth a place in your purse or wallet.
Costa Coffee Club loyalty card
If you love the taste of Costa coffee, you'll love the taste of free Costa coffee even more!
Costa made over £1.2billion in 2017-18 and attracts millions of customers in the UK on a weekly basis, but you'd be surprised at how little customers take advantage of the Costa loyalty card – the Coffee Club.
The Costa Coffee Club card and app allows coffee enthusiasts to collect points with each purchase they make and then spend those points on their favourite food and drink in-store.
You get five points for every £1 you spend, and 100 points are worth £1 at Costa, so it shouldn't be too long before you're sipping your first coffee on-the-house.
Sign up to the Costa Coffee Club today to start saving each time you treat yourself to a hot drink or snack.
Nando's card
If you love your peri-peri chicken, you'll be certain to benefit from a Nando's loyalty card!
As a Nando's Card holder, you will receive a 'Chilli' every time you spend £7 or more on a meal there, but how much are Nando's Chillies worth?
Three Chillies (Green Reward): A 1/4 chicken or a 'Fire-Starter'

Six Chillies (Orange Reward): A 1/2 chicken or any single wrap, pita or burger

Ten Chillies (Red Reward): A whole chicken or single combo meal with sides
Handily, your points don't reset every time you claim them either, you simply carry on building up your chillies until you earn the maximum reward – once you've claimed this, your card will be reset and you'll be able to start all over again!
To get your hands on a card, simply pick one up at any Nando's restaurant in the UK; unfortunately, there is no online Nando's card or reward system just yet.
Superdrug Health & Beauty card
The Superdrug Health & Beauty card works very much like its supermarket counterparts – you simply collect points as you spend in-store or online, with every £1 in purchases amounting to 1 loyalty point.
Every loyalty point at Superdrug equates to 1p, but if you're a regular at the health and beauty store, then it's certainly worth picking one up for free.
You are able to use your points towards your shopping once you reach the 100-point minimum, and every 100 points will get you £1 off.
Register with Superdrug Rewards to receive your Health & Beauty card and start reaping the rewards immediately!
It may take a while to build up a significant amount of points using a Superdrug loyalty card, but you also get additional benefits from being a member, including:
Discounted prices on certain products

Email notifications of new product deals

Treat Thursday (exclusive discounts on a selected brand or product)

Free standard delivery on orders over £10 for members
Greggs Rewards app
Greggs' rewards scheme is relatively new, but is one that is certainly worth making a note of if you're partial to a lunchtime treat at Greggs.
All you have to do is download the app and join Greggs Rewards here – handily, you can use your smartphone to scan your personal barcode and receive your benefits.
Greggs Rewards members get:
Their eighth coffee for free

Entry into a prize draw where five winners receive £50

Birthday treats

Exclusive 'VIP Tasters'

To pay via cash, card, or through the app
Subway Subcard
With a Subway Subcard, you receive reward points every time you buy any item at a participating Subway store across the whole of the UK and Ireland. You can get yours for free at any Subway store – just ask for one when you make your purchase – or simply download the smartphone app.
A registered Subcard with Subway earns 10 loyalty points for every £1 spent in the UK, meaning that you only need to spend £10 at Subway to earn 100 Subcard points, but what rewards can you get?
100 Subcard points: a regular hot drink

200 Subcard points: a snack

500 Subcard points: a regular 6" Sub, flatbread or salad

1000 Subcard points: a regular 12" Sub or flatbread.
Starbucks Reward Card
When you join My Starbucks Rewards with a Starbucks loyalty card, you have the opportunity to earn free drinks and snacks, and get exclusive access to exciting deals just for you!
When you buy something at Starbucks, all you have to do is scan your loyalty card (or the mobile app) at checkout and you will earn one Star. Once you have accrued enough of these Stars, you will get access to exclusive Starbucks rewards, including free coffees and treats.
There are two levels to the loyalty card programme, Green and Gold. The Gold level is only accessible when you have collected a certain number of Stars, but it offers far more attractive rewards.
IKEA Family Card
The IKEA Family Card is a type of club that offers a range of exciting benefits, and the most impressive part about it is that you don't even have to make any purchases to receive discounts – you get access to deals simply for being a member of the IKEA Family.
As an IKEA Family member, you receive all of the following benefits:
FREE tea and filtered coffee Monday to Friday

Free Oops-assurance (if something breaks during transport or while assembling it, IKEA will exchange it for free)

Special offers on select IKEA products

Free workshops and events
Co-op Membership Card
Becoming a Co-op member costs just £1, but when you do so, you support local causes, earn exclusive rewards and get access to great discounts online and in-store.
Co-op Membership Cards are slightly different to most other loyalty cards, as 1% of what you spend on certain Co-op branded products and services goes straight to local causes of your choice.
Co-op donated a total of £17m to over 4,000 local causes in 2019 thanks to its members, so it's certainly a nice incentive to make a real difference in the community.
It wouldn't be a loyalty card without giving you access to rewards and exclusive discounts, of course, and there are plenty of ways to earn while you shop. Co-op puts 5% of what you spend on selected Co-op products and services into your Membership account as cashback, and you can use that to buy a wide range of things, not only Co-op branded products.
The discounts on offer are impressive and Co-op claims that members will save a minimum of £26 per year if they use their exclusive offers every week.
Other ways to earn while you shop
Loyalty cards aren't the only way you can make or save money while you shop online or in-store, with other useful methods including cashback sites and new personal finance smartphone apps.
Cashback sites UK
Cashback sites allow you to earn money on your online purchases, so you can shop as you usually would, while earning some cash back each time.
Some of the best cashback sites in the UK include:
Quidco:

The UK's leading cashback site.

Swagbucks

: Customers earn free gift cards for online shopping and doing surveys.
Read more: The Best Cashback Websites in the UK
Snoop – the new personal finance app to help you save money while shopping
There are many personal finance tools on the market that can help you save money, but perhaps none quite as well-rounded as the new Snoop app.
Snoop allows you to view all of your finances and bank accounts in one place, and can also help you save money in many ways, including:
Mobile monitor:

Constantly checks your mobile phone bill and whether you could save money by switching providers.

Reward miles:

Works out how much you could be earning by signing up to reward miles.

Insurance reminders:

Lets you know when your renewal dates are coming up so that you can shop around and save beforehand.

Categorised spending:

Automatically categorises your spending and allows you to track your budget efficiently.

Voucher codes:

Sends you voucher

discount

codes that you may be interested in.

Utility bills tracker:

Reports whether your every-day bills have gone up or down each month.

Subscription tracker:

Tracks your regular payments and tells you if it looks like you're overpaying.
The app is completely free and one that is ever-evolving to help you save money, without having to trudge through your bills and receipts yourself.
It's completely free and all the hard work is done for you, so why not add it to your armoury of money- saving tools?
You might also like: Look After My Bills Review: The Automatic Energy Switching Service
Are the best loyalty cards worth it?
How often you are likely to make use of your loyalty cards (without going out of your way to do so) has a significant bearing on whether or not they are worth getting.
This obviously depends on your shopping habits, including where you shop, how frequently you do so, and how much you spend.
But if you're someone who regularly shops at the same stores or visits the same restaurants, being a loyalty card holder and member of those companies' reward clubs could lead to some pretty handy savings and a great deal of exclusive offers on all kinds of things.
With many loyalty cards now coming in the form of smartphone apps, they're well worth having even if you aren't a regular visitor – and most of them are completely free after all, so you've got nothing to lose!
For more up-to-date advice on the costs of everyday life, be sure to like our Facebook page and browse our range of money-saving resources.
Related Articles:
The Best Cashback Sites in the UK
---