The Best Loyalty Cards in the UK
We review the best loyalty cards in 2020.
---
---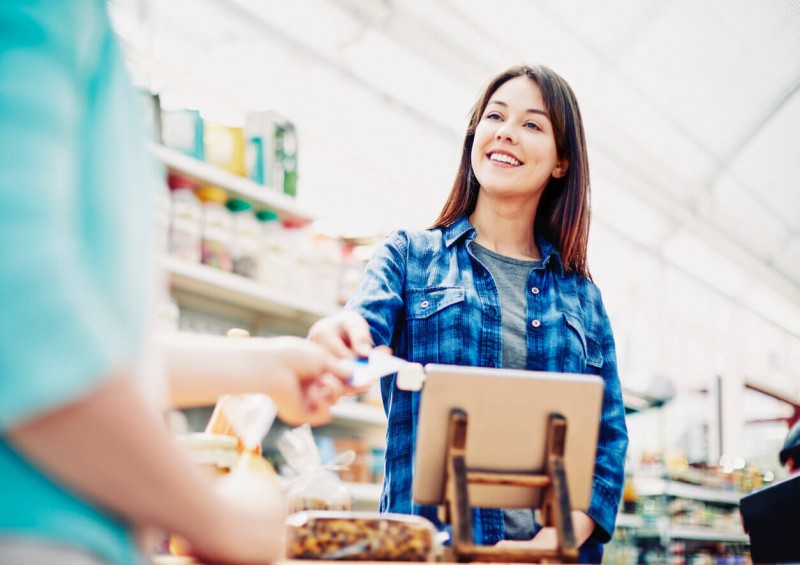 Supermarkets, retailers, and even pasty-makers are grappling for your loyalty, and to keep you coming back, they all offer enticing rewards and discounts through their loyalty cards and apps.
We're offered reward cards everywhere we go and, with so many options available to us, we're spoilt for choice. Unfortunately, all too often we end up filling our wallets and purses with loyalty cards that never see the light of day again, but it's important to know which ones are actually worth taking notice of, because there are some out there that will have you saving money in no time.
To help you determine which schemes are worth committing to, we've taken it upon ourselves to create a list of the best loyalty cards available in the UK along with some facts that you may not know about each of them.
The best loyalty cards and reward clubs to be a part of in 2020 include:
Tesco Clubcard

Sainsbury's Nectar Card

Boots Advantage Card

Costa Coffee Club

Nando's Loyalty Card

Greggs App

Subway Subcard

Starbucks Reward Card

IKEA Family Card

Co-op Membership Card
So, let's review them!
Nectar card

Nectar points are built up by scanning your Nectar card (via the plastic card or the new digital card on your Nectar app) when you shop at a participating store or retailer – namely Sainsbury's.
You are able to spend the points in-store or can exchange them for Nectar rewards and deals – including pizza and cinema tickets!
Did you know?
1,000 Nectar points can get you a free pizza at Pizza Hut.

You can collect Nectar points at eBay, Argos, Esso, ASOS and Expedia, as well as Sainsbury's.

You can complete surveys on Nectar Canvass to earn points.

Nectar offer limited-time offers, such as 'Double Up' events around Christmas time where you can redeem your points at double their value.
Nectar points value
At Sainsbury's and most other Nectar partners, £1 will earn you one point, as will one litre of fuel at a Sainsbury's garage.
In addition to this, limited-time point bonuses are also offered frequently, for example, +20 points when you spend £10 in Sainsbury's, or extra points when you buy certain items (we were offered +20 points when we bought toilet roll at Sainsbury's).
How much is a Nectar point worth? At Sainsbury's, every point you collect is worth 0.5p (half a penny), so 500 points will give you £2.50 off your shop if you redeem it there.
You might get better value-for-money if you redeem your points elsewhere, or if there's a certain deal on at that time. For instance, 1,000 Nectar points could get you a free pizza (usually worth over £13) at Pizza Hut, while it would only be worth a fiver off your shop at Sainsbury's – so spend your points wisely!
What is the best way to spend Nectar points? We advise you to collect and save your Nectar points all year and spend them during the Double Up event, because firstly, their value is doubled, and secondly, it falls around Christmas time – and we all need to save money at Christmas.
Double Up events allow you to exchange your points for double the amount they're worth, which means that you could exchange every 500 points for a £5 voucher at Sainsbury's.
Nectar cards are up there with the best loyalty cards for students and families alike, as well as just about anyone else who shops regularly at any of their partnered retailers.
Tesco Clubcard

Every time you make a purchase at Tesco (online or in-store) you will earn Tesco Clubcard points, which can be exchanged or redeemed for vouchers to spend at the supermarket or one of their reward partners.
Did you know?
You could triple your points by spending them at a Clubcard reward partner!

Clubcard points can be spent at restaurants like Pizza Express, or for fun days out at LEGOLAND and Thorpe Park.

The Tesco Pay+ app lets you store your credit or debit card and Clubcard in one place, speeding up the checkout process.

Tesco Bank current account holders get an extra Clubcard point for every £1 spent in-store on their debit card, and Tesco Mobile customers get one point for every £1 spent on their bill.
You earn one point for every £1 you spend, but how much are Tesco Clubcard points worth? If you spend your points at Tesco, every point is worth one penny – which is double the value of a Nectar point at Sainsbury's.
Save more money at Tesco on Black Friday this year!
Where can you spend Tesco Clubcard points? The most obvious place is Tesco supermarket, but that's not necessarily the best place to spend your points.
The best way to spend Clubcard points is at one of Tesco's reward partners (Thorpe Park, RAC, Pizza Express, etc.) as their value is boosted by up to three times their worth if they were spent at the supermarket.
You can spend your points at zoos, theme parks, museums, restaurants, and many more, with the most popular Clubcard reward partners including:
Cineworld

Hoseason

LEGOLAND

Pizza Express

RAC

Royal Caribbean International Cruises

Thorpe Park

Zizzi
You might also like: Which Credit Card Has the Best Rewards Scheme?
Boots Advantage card
Everyone shops at Boots now and then, whether you're looking for a pack of paracetamol, perfume, shower gel, or just about any other day-to-day health and beauty product.
Regardless of how often you visit Boots, it's worth picking up some loyalty points while you're there.
With a Boots Advantage card, you earn points for every purchase online and in-store, and if you build up enough, you can use your points to pay towards your shop. It's known as one of the most generous loyalty cards on the market, so make the most of it!
Did you know?
There's an over 60s rewards scheme and a parenting club with extra points on offer for those eligible.

Mega Points Weekend events frequently boost Advantage points over a limited time.

Students get 10% off certain brands with an Advantage card.

You get a free 200 points for downloading the Boots app, scanning your card and making a purchase in-store.
You earn four Boots Advantage points for every £1 you spend, but how much are boots points worth?
One point is worth 1p to spend in-store or online, and thanks to the generous pounds-to-points ratio (how much you spend against how much you receive in points), you'll be slashing the cost of your Boots shop in no time.
Other loyalty cards and reward clubs
Everywhere you look on the high-street, you'll see loyalty card opportunities, which makes it difficult to sift out the ones actually worth bothering with.
There's no doubting that the Nectar card, Tesco Clubcard, and Boots Advantage card are the most popular and beneficial major loyalty cards in the UK at the moment, but there are also some other reward clubs that might catch your eye.
Costa Coffee Club loyalty card
If you love the taste of Costa coffee, you'll love the taste of free Costa coffee even more!
Costa made over £1.2billion in 2017-18 and attracts millions of customers in the UK on a weekly basis, but you'd be surprised at how little customers take advantage of the Costa loyalty card – the Coffee Club.
The Costa Coffee Club card and app allows coffee enthusiasts to collect points with each purchase they make and then spend those points on their favourite food and drink in-store.
You get five points for every £1 you spend, and 100 points are worth £1 at Costa, so it shouldn't be too long before you're sipping your first coffee on-the-house.
Nando's card
If you love your peri-peri chicken, you'll be certain to benefit from a Nando's loyalty card!
As a Nando's Card holder, you will receive a 'Chilli' every time you spend £7 or more on a meal there, but how much are Nando's Chillies worth?
Three Chillies (Green Reward): A 1/4 chicken or a 'Fire-Starter'

Six Chillies (Orange Reward): A 1/2 chicken or any single wrap, pita or burger

Ten Chillies (Red Reward): A whole chicken or single combo meal with sides
Handily, your points don't reset every time you claim them either, you simply carry on building up your chillies until you earn the maximum reward – once you've claimed this, your card will be reset and you'll be able to start all over again!
Notable mentions must also go to the Greggs app, Subway Subcard, Starbucks Reward Card, IKEA Family card and myWaitrose card.
Are the best loyalty cards worth it?
How often you are likely to make use of your loyalty cards (without going out of your way to do so) has a significant bearing on whether or not they are worth getting.
This obviously depends on your shopping habits, including where you shop, how frequently you do so, and how much you spend.
But if you're someone who regularly shops at the same stores or visits the same restaurants, being a loyalty card holder and member of those companies' reward clubs could lead to some pretty handy savings and a great deal of exclusive offers on all kinds of things.
With many loyalty cards now coming in the form of smartphone apps, they're well worth having even if you aren't a regular visitor – most of them are completely free, after all!
For more up-to-date advice on the costs of everyday life, be sure to like our Facebook page and browse our range of money-saving resources.
Related Articles:
---