Bill Buddy Review
Sign up and save money on your energy bills.
---
---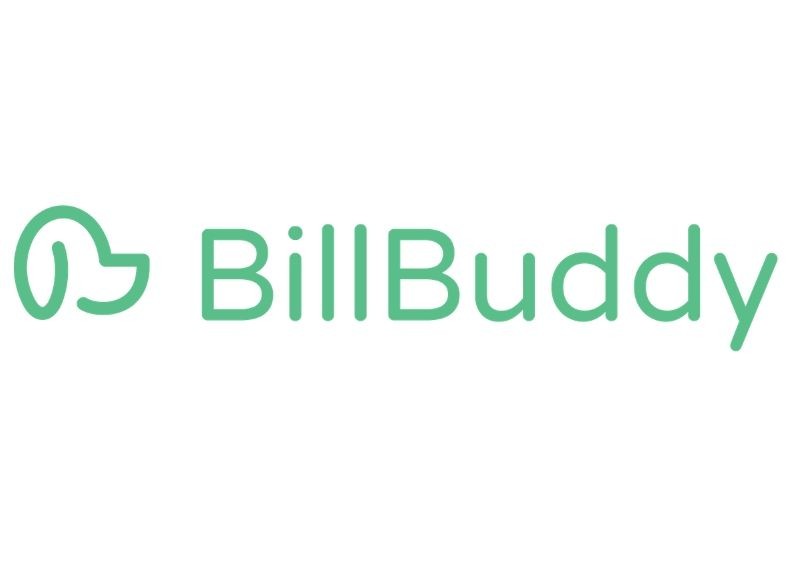 Bill Buddy could help you save up to £461* by switching to a cheaper energy deal.
Every-day bills are a part of adult life that we simply have to accept, but what we don't have to accept is paying too much for them.
Households in the UK have overpaid a combined total of hundreds of millions of pounds on their energy bills over the last seven years, according to a 2020 report by the National Audit Office.
Many of us know that we're probably paying too much for our mobile, broadband and energy bills, but not enough of us do something about it.
Why? Perhaps it seems like too much effort, but now – with the help of BillBuddy – you could save hundreds of pounds on your household bills with no hassle whatsoever.
In our review, we tell you all you need to know about the money-saving website.
What is BillBuddy?
BillBuddy is an automatic switching service that helps you save money on your utility bills, as well as:
Energy (Gas and electric)

Broadband

Mobile phones

Car insurance (coming soon)

Home insurance (coming soon)
BillBuddy says that you should think of it as your 'personal savings assistant', with the sole purpose of ensuring that you never pay too much for your gas and electric ever again.
How does BillBuddy work?
When you sign up to BillBuddy, they automatically scan the market using your location (and other information that you provide) to find out if you could save money on your existing energy or utility bills.
If they find a better deal for you, they can switch you to the new provider with minimum effort on your part.
Your postcode is the primary factor that's used when scanning the market, as they use this to compare gas and electricity deals in your area to determine how much you could save.
Exit fees – a fee charged by your current provider if you wish to leave your contract early – are also taken into account before offering you the switch, so there's no risk of them leading you into a loss.
BillBuddy consistently works for you, so even if you've switched in the last week or so, they will still let you know if there is a better deal out there.
Nothing is done without your approval, but you simply have to give BillBuddy the go-ahead and they will they do all the hard on your behalf.
There are three main steps to using BillBuddy:
Find out how much money you can save

Switch to a cheaper plan

Save money on your bills
Signing up to BillBuddy
To get started, you simply need to enter your email address and postcode, followed by some information about your bills, which takes under two minutes to complete.
Once you set up your account, you have access to a 'Hub', which acts as a control centre where you can see and manage all your utility bills.
You will need to provide your direct debit details so that BillBuddy can arrange your switch with the supplier.
They do this because:
Paying via direct debit often leads to a cheaper deal

It allows BillBuddy to make the switch on your behalf, with no hassle
Is BillBuddy free?
Yes, although they take your direct debit details to share with your new energy suppliers, you will never be charged by BillBuddy itself – the automatic switching service is entirely free.
Within the 'My Account' tab, you will have your own savings hub, which provides a wide range of tools and information to help you save money on everything from your next mobile to car and home insurance.
Note that the switch usually takes around three to four weeks to process, due to the administrative tasks involved.
How does BillBuddy make money?
BillBuddy doesn't charge its users, so how does it make any money? Well, similarly to Look After My Bills, it receives a commission fee from the new energy supplier that it switches its member to.
They are paid the same amount by each supplier, so there's no bias and they will always find you the best deal, irrespective of which company is offering it.
Is BillBuddy safe and legit?
Your details are safe and the site is encrypted with high-quality security (SHA-256 Secure Socket Layer, if that means anything to you), so your data will never be lost or accessed by anyone else.
BillBuddy currently has a TrustScore of 4.7 from Trustpilot, meaning that they are considered a reliable and reputable company.
Providing your usage and supplier
You are asked to give the details of your usage and supplier, and it's important that you give as detailed information as possible.
If you don't know your exact usage or costs, BillBuddy will estimate your consumption based on the size of your home, the supplier and tariff. This estimation isn't always perfect, so you should try and provide accurate details.
How much money can you save on energy bills with BillBuddy?
BillBuddy users save over £200 per year on average in the UK!
So far, BillBuddy has helped users save over £8,000,000 on energy bills in total.
Of course, the amount you save depends on a variety of different factors, but seeing as it's a free service to use and one that could save you hundreds of pounds per year, why not give it a try?
How to get cheap energy deals: BillBuddy tips
In order to help you get the best energy deals available, BillBuddy offers a variety of tips:
Pay with a direct debit as you will often receive a higher discount

Some energy suppliers will give you a deal if you choose a dual fuel tariff (you have the same tariff for gas and electricity)

Check your meters regularly and provide the supplier with monthly meter readings

Consider getting a smart meter

You don't need to go with the main suppliers – smaller companies will still be regulated by Ofgem

Consider switching to a credit meter if you're currently on a prepayment meter
Read More: How to Get Cheaper Energy Bills
Get cheaper energy, mobile phones, broadband, and insurance with Bill Buddy
Remember, it's not just your gas and electric bills that Bill Buddy can help you reduce the cost of – it can also help you get cheaper broadband and mobile phones, and it'll also be offering insurance deals very soon!
Sign up today to make sure that you never pay over-the-odds for your household bills ever again.
We specialise in personal finance and insurance here at Compare UK Quotes, so be sure to browse our related articles for further information.
Related articles:
The Best Way to Get Cheaper Energy Bills
---