Tenants' Insurance Explained
---
---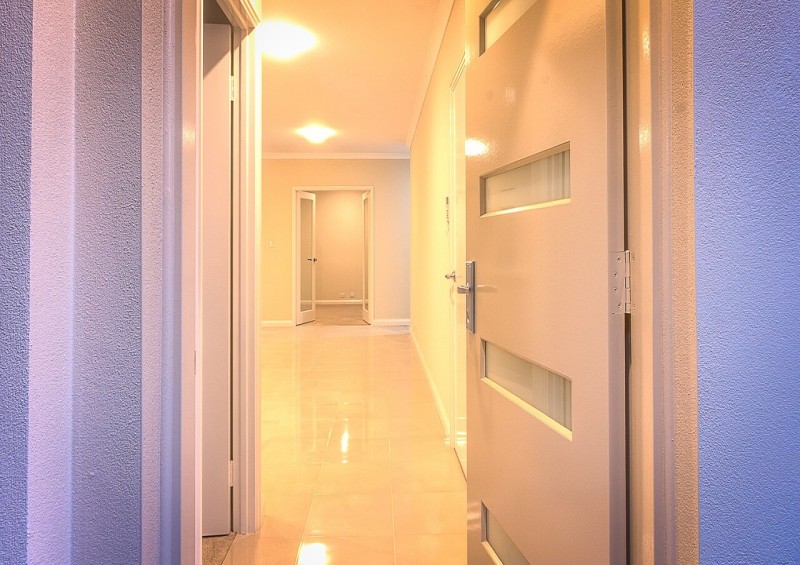 Tenants insurance is not necessarily mandatory. Similarly to landlord insurance, it is not a legal requirement but is certainly worth serious consideration. The insurance provides valuable cover for your possessions, and some landlords can even request that you have it.
What is Tenants' Insurance?
Tenants' insurance (also renters' insurance) is a type of contents insurance that protects your possessions from theft, as well as fire and flood damage while you're renting. Policies vary, but often include additional options such as accidental damage cover and of course tenants' liability cover.
This cover refers to the possessions and costs of the tenants, and is not to be confused with landlord insurance.
What Does Tenants' Insurance Cover?
Tenants' insurance is basically a type of contents protection policy that covers your possessions while renting a property – such as clothes, jewellery, sports equipment, electronics, books, bicycles and antiques.
Most items covered are typically things that often get stolen, lost or damage, so this cover is worth pondering if you would like to protect your most valuable possessions.
As you are a tenant renting the property, the building is not your responsibility but the landlord's, so they are accountable for seeing to any mould, burst pipes, and so on.
Accidental Damage and Tenants' Liability Cover
Insurance companies will often offer optional extras to add to your policy – usually at an additional price. This includes accidental damage cover and tenants' liability insurance, which you should always check your insurance quote for.
As you are usually only covered for damage due to a flood, fire or theft, accidental damage cover can be useful should you drop your phone or break your laptop through your own accidental fault.
What is tenants' liability insurance?
It is generally a policy that helps you avoid the cost of replacing or repairing your landlord's contents, so communal furniture and the like, following accidental damage.
It is important to check your policy to know exactly what you are paying for, and contact your insurer if you're unsure of any details or clauses.
How Much Does Tenants' Insurance Cost?
The average price of tenants' insurance varies regionally and ranges from £48 to £62 in the UK. Tenants in Cardiff, for example, pay an average of £54.88, whereas Londoners pay a £56.19 and tenants in Newcastle pay a lower £48.42 for their insurance.
Renting a Flat or Apartment
Flat contents insurance is often less expensive than a house, because the more secure the rooms are and the fewer you have, the cheaper insurance is.
Just notify the insurer that you live in a flat rather than a house and they will search for the best type of insurance for your needs.
Luxury and Expensive Items: Add Them Separately
Insurance companies often have a 'single item limit' of around £1,500-£2,500, which refers to the maximum amount an item can cost without being listed separately on the policy.
Any item costing more than the company's said amount must be listed individually in your policy, most typically laptops, bicycles and valuable jewellery.
Insurance for Student Houses and Shared Accommodation
Living with more people traditionally poses more problems, especially in a student environment.
You often have to rely on other people to lock the front door behind them, and you could even (albeit very rarely) have things stolen from other housemates – giving you all the more reason to insure your belongings.
You can cover all housemates' contents under one policy, but most advisers will recommend against it as it often causes more hassle than it is worth.
Not only do you have to ensure everyone pays their fair share, but you are also required to notify the insurance company and change the policy whenever a housemate permanently leaves or joins the property.
Shared house contents policies often only cover items taken from (or damaged in) your room, and won't be covered if they are taken from a communal area.
If you can't lock the door to your room or the area of your room, your shared house contents policy would need an additional 'walk-in-theft' cover but this is hard to come by.
Most insurance companies offer a specialist students' insurance policy, but as a student presumably already managing a tight budget, it is important to consider the value of your protected items against the cost of the policy and the risk of damage or theft.
Tenants' Insurance Quote
Whether it be covering the cost of accidental damage to your landlord's sofa or replacing your stolen laptop, it is clear that tenants' insurance could save you a lot of money should things go wrong.
Getting quotes and choosing the right insurance policy can be confusing and stressful, so be sure to do a sufficient amount of research before signing on the dotted line.
Head over to our home insurance guide for more information, or see the rest of our interesting resources on related topics.
---