What is tenants' insurance and what does it cover?
---
---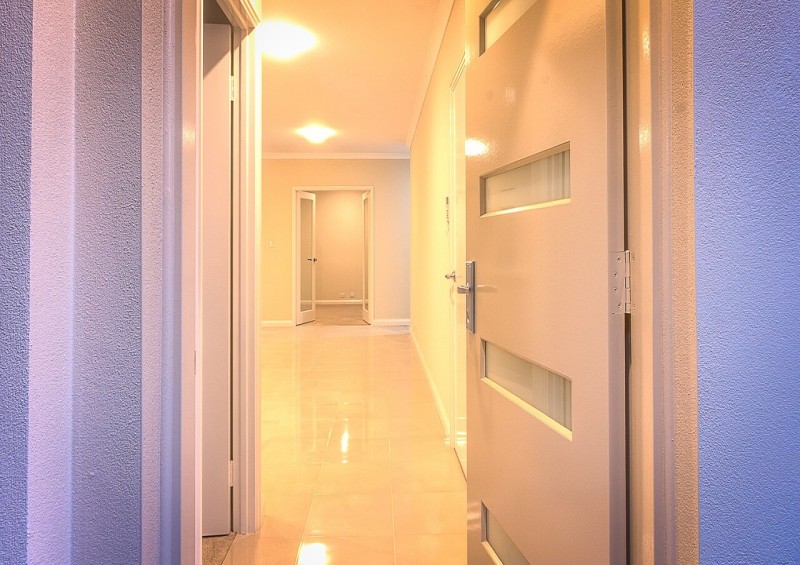 Unlike standard home cover, tenants insurance is not necessarily a must-have policy in the UK. Similarly to landlord insurance, it is not required by law, but it's certainly worth serious consideration if you're currently renting a property (or planning to do so).
Specialist tenants' cover provides valuable protection against damage or loss of possessions, and some landlords even require that you have a policy in place before renting their property.
What is tenants' insurance?
Tenants' insurance (also referred to as renters' insurance) is a type of contents insurance that protects your possessions from theft, as well as fire and flood damage while you're renting. Policies vary, but the best tenants insurance will often include additional options such as accidental damage cover and, of course, tenants' liability insurance.
Note: Tenants' insurance covers the possessions of tenants, and is not to be confused with landlord insurance, which protects the property owners.
What does tenants' insurance cover?
Tenants' insurance is a type of contents protection policy that covers your possessions while renting a property – such as clothes, jewellery, sports equipment, electronics, books, bicycles and antiques.
Most items covered are typically things that often get stolen, lost or damaged, so rental contents insurance is worth considering if you would like to protect your most valuable possessions.
As you are a tenant renting the property, the building is not your responsibility but the landlord's, so they are accountable for seeing to any mould, burst pipes, and so on.
Standard tenants insurance protects your possessions against theft and any damage inflicted by fire, flood, storms, subsidence, burst pipes and water leaks.
Accidental damage insurance and tenants' liability cover
Insurance companies will often offer optional extras to add to your policy – usually at an additional price. This includes accidental damage cover and tenants' liability insurance, which you should always look for in your policy's terms before signing on the dotted line.
As you are usually only covered for damage due to a flood, fire or theft, accidental damage cover can be a useful addition - for example, if you drop your phone or break your laptop accidentally.
What is tenants' liability insurance?
Tenants' liability cover is a policy that helps you avoid the cost of replacing or repairing your landlord's contents following accidental damage, i.e. communal furniture, kitchenware and so on.
This type of insurance protects you against some of the most common situations that could lead to you losing your security deposit, including damage to the landlord's furniture or fittings, so the pay-out would certainly be welcome if ever you need to claim.
It's worth noting that it will not pay out for general wear and tear, though.
It is important to check your policy to know exactly what you are paying for and covered for, and contact your insurer if you're unsure of any details or clauses within your policy.
Alternative accommodation insurance
As well as protecting your possessions against damage or theft, some tenants' insurance policies will also include alternative accommodation cover.
This is a type of optional extra that covers the cost of paying for a place to stay if the property is being repaired after a fire or flood.
How much does tenants' insurance cost?
The average cost of tenants' insurance in the UK is £59 (per month, per year?), but it varies regionally and ranges from between £55 and £80 depending on where you live, according to recent reports.
Here's the average cost of renters' contents insurance across the UK:
London: £80
East: £57
Yorkshire & the Humber: £58
North-east: £59
North-west: £59
West Midlands: £56
East Midlands: £57
South-east: £57
South-west: £56
Scotland: £55
Northern Ireland: £59
Wales: £56
Do I need buildings insurance?
There are three main types of home insurance – contents insurance, buildings insurance, and a combined buildings and contents policy.
As a renter, all you need is contents insurance, you do not need buildings insurance as the building does not belong to you.
Your responsibility is the contents within the property, not the walls, roof, and any other permanent fixtures.
If there's an issue with the building itself – for example, a wall falls down or the garage roof blows off – it's the responsibility of the landlord to fix it, not the tenant.
Renting a flat or apartment
Flat contents insurance is often less expensive than a house, because (as a rule of thumb) the more secure the rooms are and the fewer you have, the cheaper insurance is.
Just notify the insurer that you are renting a flat rather than a house and they will search for the best type of insurance for your needs.
Home insurance and high value items: Adding them separately
Insurance companies often have a 'single item limit' of around £1,500 - £2,500, which refers to the maximum amount an item can cost without having to be listed separately on the policy.
Any item costing more than the company's single item limit must be listed individually in order to be covered - most typically laptops, bicycles and valuable jewellery.
Student house insurance and shared accommodation
Living with more people generally poses more problems, especially in a student environment.
You often have to rely on other people to lock the front door behind them, more people have access to the house, and you could even (albeit very rarely) have things stolen from other housemates or visitors – giving you all the more reason to insure your belongings.
You can cover all housemates' contents under one policy, but most advisers will recommend against it as it often causes more hassle than it is worth.
Not only do you have to ensure everyone pays their fair share, but you are also required to notify the insurance company and change the policy whenever a housemate permanently leaves or joins the property. It is therefore highly recommended that you take out your own individual policy.
Shared house contents insurance policies often only cover items taken from (or damaged in) your room, and won't be covered if they are taken from a communal area.
If you can't lock the door to your room or the area of your room, your shared house contents policy would need an additional 'walk-in-theft' cover, but can be hard to come by and will probably increase your premiums.
Most insurance companies offer a specialist student contents insurance policy, but as a student presumably already managing a tight budget, it is important to consider the value of your protected items against the cost of the policy and the risk of damage or theft.
Getting a tenants' insurance quote
Whether you want to cover the cost of accidental damage to your landlord's sofa or replace your stolen laptop, it is clear that tenants' insurance could save you a lot of money if things go wrong while you're renting a property.
Getting quotes and choosing the right tenants insurance policy can be confusing and stressful, so be sure to do a sufficient amount of research before signing on the dotted line, and shop around with as many providers as possible to get the best deal for you.
Head over to our guide to the cost of home insurance for more general information, or see the rest of our interesting resources on related topics. If you're a property owner looking for cover to protect against damage done by tenants, see our landlord's insurance guide.
---