How Do Student Loans Work? [The Ultimate Guide]
---
---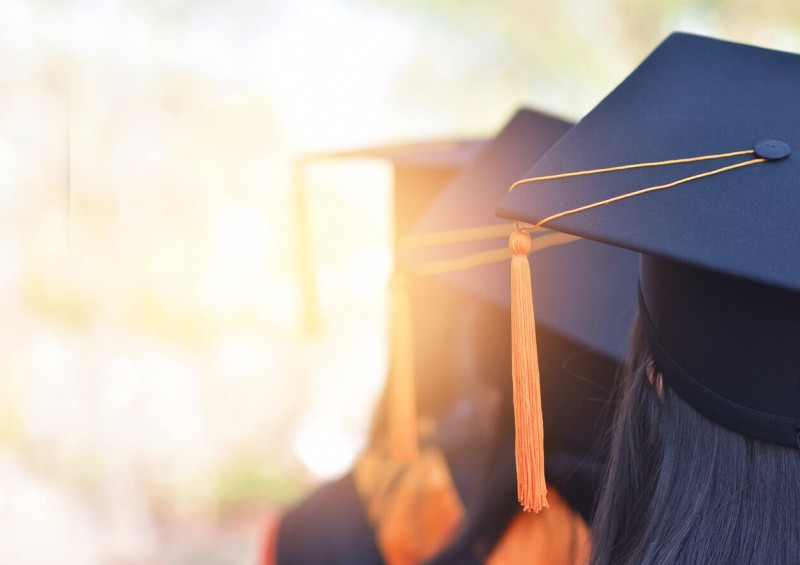 Student loans are a burden that almost all undergraduates and graduates have to deal with, but are they really as bad as they first seem?
We know that tuition fees and the cost of living at university have become nothing short of extortionate, but understanding exactly what funding you're entitled to, how much you owe, and how you'll pay it back is just the start. There are a lot of myths to debunk, which is what our ultimate guide to student loans will do.
Knowing how student loans work could make you feel a lot more comfortable and you'll probably find that it's really not as bad as the "STUDENTS FACE £50,000 DEBT AFTER UNI" headlines you read every day.
Here, we'll explain everything you need to know about student loans before you head to university, what happens while you're there and when you leave – from what it is and how you apply, to when you can start paying your loan off and the interest rates you can expect.
There's a lot of information in this ULTIMATE guide, so we'll give you a quick summary of Student Finance first, and then you can tap any of the contents below to skip to whichever section you like. Or, if you've got the time, keep reading for a full breakdown of student loans.
Either Read Student Finance in a Nutshell, or tap any of the below links to skip to a section in more detail!
Student Finance in a nutshell
Student Finance is a government-funded scheme that provides tuition loans to cover course fees and maintenance loans to cover living costs while at university, so that students from all financial backgrounds are given equal opportunities.

Tuition fees in the UK can cost up to £9,250 (depending on where you study), but those eligible for Student Finance – almost all students – will not pay a penny initially.

You have to pay back Student Finance tuition and maintenance loans just like any other borrowed money, but the way repayment has been set up makes it seem more like a "tax" you pay as a graduate.

Students only pay back loan payments once they've left uni and are earning over a certain salary.

There is an interest rate of up to 6.3% each year until the loan is repaid, which isn't ideal, but you won't pay a penny of the loan back until you earn £25,725 or over per year.

Thankfully, many funding support services, grants, bursaries and scholarships are available to help students get by, and you don't have to repay those.
What is a student loan in Wales, Scotland, England and Northern Ireland?
A student loan is a form of funding from Student Finance, funded by the government, which helps you pay for both the course fees and living costs at university.
It is split into a tuition loan (the cost of a university course) and maintenance loan (day-to-day costs).
You won't see the tuition loan – that goes straight to the university – but your maintenance loan will be placed in your account at the beginning of each term in three instalments throughout the year.
Student loans are designed to help those at university pay for the course itself, as well as books, supplies, and living expenses.
The loans won't cover everything, and you (and your parents) are expected to contribute, so it's worth planning your budget at university ahead of time.
How do student loans work?
You sign up to Student Finance before heading to university, provide them with all the relevant details about yourself, what type of loan you're looking for, your household income, and so on, which they will then use to determine whether you're eligible and how much you'll receive.
There are two types of loans, the tuition loan and maintenance loan.
Your tuition loan will be paid directly to the university in order to pay for your course and you'll never actually see it, but it's definitely there and you still have to pay it back one day.
Your maintenance loan is paid to your registered bank account at the start of each term, so you'll receive a lump-sum three times over the course of the academic year.
The maintenance loan amount depends on many factors, as we'll explain in due course, so some will receive more than others.
You reapply for funding from Student Finance each year, whether it's Student Finance Wales, Student Finance England, Student Finance Northern Ireland or the Student Awards Agency for Scotland.
You keep receiving the loans throughout your time at university, until you finally leave full-time education and head off into the real world.
There's no need to pay it back until you reach a specific salary, and when you do, you'll pay a certain percentage off each month or week, depending on your salary.
How much does university cost in the UK?
When you take into account the things you have to actually pay for up-front – rent, food shopping, course supplies, gym memberships and so on – as well as tuition, the cost of university can be quite expensive.
A student's typical income includes:
Loans, scholarships, grants and bursaries

Work earnings from part-time jobs
The typical outgoings of a student include most, if not all, of the following:
Tuition fees

Course supplies

Rent or accommodation

Food shopping

Leisure (sports club memberships and equipment, hobbies, clothes, events, going out)

Travel (petrol, bus or train)
With all these in mind, the costs can add up and it's not difficult to lose track of your finances while you're caught up in all the fun.
It's important to budget at university, and the earlier you start, the better!
How much are tuition fees in the UK?
The amount you pay in tuition fees at university depends where you study and where you're from. Here's the maximum amount you can be charged by universities in the UK for undergraduate tuition fees:
| | | | | |
| --- | --- | --- | --- | --- |
| Undergraduates from | Studying in England | Studying in Wales | Studying in Scotland | Studying in Northern Ireland |
| England | £9,250 (per year) | £9,000 (per year) | £9,250 (per year) | £9,250 (per year) |
| Wales | £9,250 (per year) | £9,000 (per year) | £9,250 (per year) | £9,250 (per year) |
| Scotland | £9,250 (per year) | £9,000 (per year) | Free | £9,250 (per year) |
| Northern Ireland | £9,250 (per year) | £9,000 (per year) | £9,250 (per year) | £4,160 (per year) |
So, how do you pay for these costs?
Paying for university – Maintenance loans and tuition loans
The amount you get in loans depends on many factors, but where you're from and where you study is important in determining how much you receive.
But how much is a student loan?
Tuition fee loans
Eligible students are able to receive a loan to cover the full cost of their tuition at university from Student Finance, up to the maximum £9,250 per year in the UK.
Tuition fees aren't what they call 'means-tested' unlike maintenance loans, which means your household income doesn't impact how much you receive.
It's paid directly to your university and you can't apply for more than the maximum amount to cover living costs, because that's what the maintenance loan is for.
You should sign up via Student Finance, even if you're a Scottish student studying in Scotland for free, to avoid being over-charged.
If you don't sign up for a tuition loan, you'll be expected to cover the fees yourself.
Maintenance loans
Maintenance loans have the purpose of covering a student's everyday living costs – from paying bills and food shopping, to buying books and course supplies.
It's paid directly to your bank account every term in England, Wales and Northern Ireland, while those studying in Scotland receive it monthly.
You can spend it however you please, which is why it's important to budget properly and to try not to over-spend, especially during freshers' week, otherwise you'll have no money for the rest of term.
It is partly means-tested, which means everyone eligible can receive some sort of loan, but the amount you receive depends on your household income.
For example:
An English student living at home (in England but outside London) could apply for a maximum maintenance loan of £6,260 if their household income is £35,000.

An equivalent student living away from home could apply for a maximum maintenance loan of £7,661.

An English student living away from home in London, with a household income of less than £25,000, could apply for a maximum £11,672.
The figures above are not what the individual would be guaranteed, but simply the most they could apply for.
The more your household income, the less maintenance loan you're likely to be eligible for, because Student Finance assumes that you'll be receiving financial support from your parents or those who supply your household income.
There are also such things as maintenance grants in Wales, Scotland and Northern Ireland, which are sums of money that you can get for free and don't have to pay back (depending on the terms and your eligibility).
Maintenance grants
What's great about maintenance grants is that you don't have to pay them back; it's a hand-out that students in Northern Ireland, Scotland and Wales can get. Unfortunately, it's not available in England if you started your course after 2016.
Students in Wales can receive at least £1,000 per year, up to a maximum of £8,100 depending on where they study and their household income.
In Northern Ireland, the maintenance grant goes up to a maximum of £3,475 per year, and in Scotland, the "Young Students' Bursary" provides students with a maximum grant of £1,875.
Although the amount might vary, students in Northern Ireland, Wales and Scotland are very likely to receive a grant of some sort to help them financially through their time at university.
Who can get Student Finance?
Most British and EU students, as well as some from other countries, can apply for student finance – including loans, grants and scholarships – to help cover the cost of life at university.
As long as you're a UK citizen and have lived here for three years before the beginning of your course, and you're studying an approved course at a registered university, you should be eligible for both the tuition and maintenance loans.
EU students are usually able to apply for the tuition loan, but rarely are they offered a maintenance loan.
Various rules apply to whether a student is eligible for student finance and how much they are entitled to, which is why the application process can seem pretty long-winded at times.
Some factors include whether you're a full or part-time student, over 60 years old, and so on.
How is the student loan calculated?
Many factors are considered when calculating the amount of loans and grants a student is entitled to.
The student tuition loan is not means-tested, but the maintenance loan is.
This means the maintenance loan is calculated using a few different factors, but primarily the amount of your household income – which, in most cases, means the amount your parents earn.
It'll also take into account whether you're living at home or in accommodation away from home, as the cost of living will obviously differ massively.
How much is a student loan? (Maintenance loans in relation to household income)
The below table displays the maximum amount students in England can apply for in relation to their household income, but bear in mind that those living at home will have a slightly lower figure.
| | |
| --- | --- |
| Household Income Bracket | Maximum Maintenance Loan |
| £25,000 or below | £8,944 |
| £30,000 | £8,303 |
| £35,000 | £7,661 |
| £40,000 | £7,019 |
| £45,000 | £6,377 |
| £50,000 | £5,093 |
| £60,000 | £4,452 |
| £62,215 or above | £4,168 |
The figures above are an estimate, but they should give you a general idea of the maximum maintenance loan you could receive if you live away from home at university.
When to apply for Student Finance
You can start applying for Student Finance the spring before your course starts, regardless of whether your place at uni is confirmed or not.
There is usually a deadline during summer, which has now passed for the 2019-2020 academic year, but you're able to apply until nine months after your course has begun.
We recommend applying as soon as possible in order to avoid the need to use your own cash.
You'll also need to reapply for Student Finance funding ahead of each academic year, which isn't ideal, but it has to be done.
Deadlines are in-place so that you know (as long as you apply before them) you'll receive the funding in time for your course to begin if you're eligible. As an example, the deadlines for applying in 2019-2020 were as follows:
England: 24th of May 2019 for new students (21st of June 2019 for returning students)

Wales: 10th of May 2019 for new students (7th of June 2019 for returning students)

Scotland: 30th of June 2019 for new students (30th of June 2019 for returning students)

Northern Ireland: 12th of April 2019 for new students (28th of June 2019 for returning students)
Remember, you can apply for funding after these deadlines pass, especially if you go through clearing.
That's not to say you should apply months after the deadline ends out of laziness; you're not guaranteed to receive it before your course begins if you're late to apply, so get in as early as possible.
Bursaries, scholarships and hardship funds for university students
Bursaries, scholarships and hardship funds are cash gifts, which essentially means free money, for students that you don't need to pay back.
What are bursaries?
Bursaries are usually offered to students with a household income of £25,000 or below, but some universities in the UK offer them to those with a household income of up to £40,000 – so it depends on which university you opt for.
Some bursaries are also offered to those that need additional support, such as refugees and people that care for others.
The amount you receive from a bursary depends, but it can be anything from study equipment vouchers, to annual lump-sums of around £1,000 or more.
What are scholarships?
University scholarships are essentially rewards for an individual's achievement.
The scholarships available vary between each university, but they generally reward sports excellence, A-Level grades, and music achievements.
Some universities or institutes also offer incentives to study certain courses, but don't pick a subject purely for the extra cash!
Scholarships are useful cash rewards, rather than gifts, and show an appreciation for your hard work.
Emergency money and hardship funds
They're slightly different to scholarships and bursaries, but hardship funds can help get you out of a tricky financial situation if ever you run out of money after starting your course.
If you're half-way through your course and find yourself strapped for cash – for important stuff like food and daily supplies – go over to your university's students' union and ask them about hardship funds and emergency grants.
They may also offer loans for students, but getting yourself in deeper debt may not be the best way to go about it.
What you're entitled to depends on which university you're part of, and you'll probably need to provide letters from Student Finance and proof of your finances first.
Remember, almost all banks offer student current accounts with pretty useful overdrafts, if you use them right.
Learn how to use your student overdraft properly and you'll be able to budget far more effectively in the future.
How much are parents expected to contribute towards their child's university fund?
University is a place for people of all social backgrounds, and bursaries go a long way to ensure that, but student loans are rarely enough to live off and there is usually an expectation that parents should contribute a certain amount towards their child's university fund.
For some parents on higher wages, helping their children out with a bit of extra cash can be done without any worries, but it's not so easy for some.
For example, you started university in 2017, live away from home (outside London) and your household (parents') income is £30,000 per year. In this case, where the parents earn a £15,000 wage each, they would be expected to cover £642 of the student's living costs, according to a parent contribution calculator.
But remember, the less your parents earn, the more maintenance loan you'll receive, which usually means most people are in a relatively similar financial situation at university.
If your parents can't help out financially as much as they'd like, there are ways to get support, just get in touch with your students' union and they'll point you in the right direction.
You could even get a part-time job at a local bar or shop to help you out, or you might want to earn extra money by tutoring or working as a freelancer.
For more information, take a look at our blog on how much parents should - or are expected to - contribute towards their child's university living costs.
Budgeting at university
Budgeting at university can be difficult and most students tend to wait until they're already struggling financially to consider it, but it's never too late to be smarter with your money.
Typical student outgoings include university fees (accommodation, course supplies), household bills, food shopping, and travel and leisure costs.
Their income? That includes a student loan, grants, bursaries and scholarships, as well as contributions from parents and any part-time work earnings.
It's always worth planning your budget as a student, and there are many apps to do so for free, including:
Yolt

Spending Tracker

Fudget: Budget Planner Tracker

B – manage your money
To find out more about saving money as a student, check out our 10 tips for student budgeting!
When do you pay back the student loan?
The date you start paying back your student loan depends entirely on how much you earn once you've graduated; a percentage is taken from your monthly wage every month if you earn over the threshold.
How much do you have to earn to pay back your student loan?
In Northern Ireland and Scotland, you start paying back your student loan once you earn over £18,935 a year (or if you started university before 2012 and are on Plan 1).
In England and Wales (Plan 2), repayment of your student loan doesn't begin until you earn over £25,725 a year.
You will not repay a penny until you pass these thresholds.
The payments come straight from your wages and you won't notice that they've gone, and more importantly, you don't have to deal with the hassle of transferring the money or contacting Student Finance each time you want to make a repayment.
Every year, you'll pay back 9% on anything you earn above the threshold, which means that the "£50,000 DEBT" you see in headlines really isn't all that bad.
So, if you're a student in Wales or England and earn a wage of £28,000 a year, you pay back 9% of the £2,275 over the threshold (£25,725) which works out as £204.75.
This will be paid in monthly instalments, so you'll pay £17.06 a month from your £2,333 a month payslip.
If you earn £26,725 a year, a thousand pounds over the threshold, you'll pay back just £7.50 a month, which really doesn't seem all that bad.
When does a student loan get written off in the UK?
If you're wondering how to avoid paying back your student loan, then the only way to do so is by earning below the threshold until 30 years have passed.
But, regardless of what you earn, your student loan will be written off after 30 years.
If you've got a remaining balance, your monthly payments will simply stop and you'll be free of your student debt just like that – It all depends on how much you end up earning.
Those with higher salaries might end up paying the full amount, while some earning £25,725 or less will never pay any of it.
Interest on student loans
As with any other loan, interest will be added to your student loan each year. The interest rate can fluctuate with the current economic climate and percentages are updated each September.
At the moment:
Interest on student loans in Scotland and Northern Ireland is 1.75%.

Interest on student loans in England and Wales is between 3.3% and 6.3%.
How to check student loan balance
You will receive annual statements from the Student Loans Company which will outline your repayments and your current balance.
There is also an online portal that you can use to sign in and view how much you've repaid, the current interest rate, and the remaining balance to be paid.
Compare UK Quotes' ultimate guide to Student Finance
We hope our ultimate guide has given you a better idea of how student loans work, and answered all the questions you may have had about your finances at university.
For more information about how you should prepare for university financially, take a look at our student budgeting guide here.
---