Widilo Review – A New Cashback Site With a Twist
---
---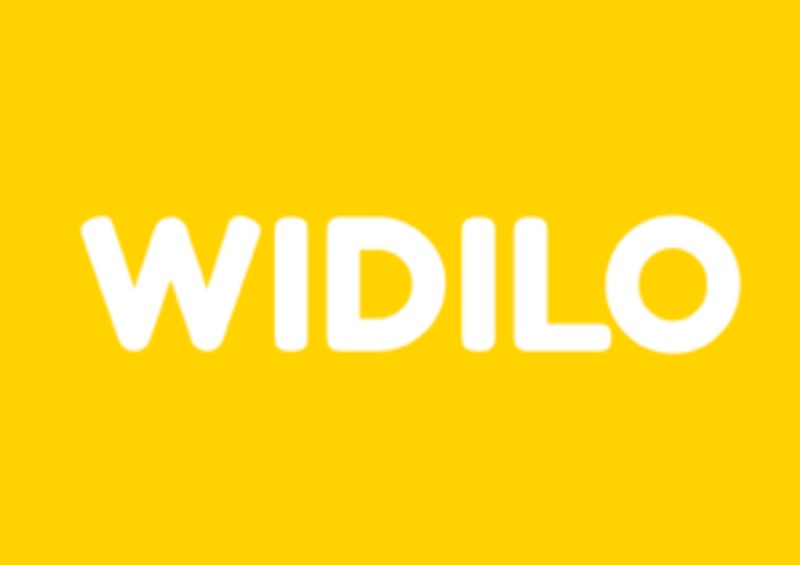 Cashback sites are now more popular than ever, and the constantly-evolving nature of the market means that we're always on the lookout for new and exciting companies offering cashback, voucher codes and online shopping deals for UK consumers.
Widilo is a new cashback site that recently hit the UK and claims to provide its customers with the very best cashback deals and promo codes, but how does it work and what sets it apart from the rest? Find out in our extensive Widilo review here!
Enjoy a FREE £5 welcome bonus when you sign up using the link below!
What is Widilo?
Widilo is one of the UK's most rewarding cashback and promo code websites, where you can find voucher codes for your favourite stores and earn cashback with a huge range of popular online retailers.
It was established in France in 2012 with the purpose of providing the best deals to online shoppers around Europe, and has now joined with the UK to take on the likes of Quidco, Boom25, Swagbucks, and Kerching and Win!
Read more: The Best Cashback Websites in the UK
How does Widilo cashback work?
Firstly, how does cashback work? You simply make a purchase online using the links provided on the cashback website, rather than going directly to the retailer through Google or any other search engine. The cashback site then uses that link to track any purchases you make. As a reward for buying an item using its link, a cashback site will effectively pay you a certain percentage of your purchase in cashback.
Here is, in short, how Widilo cashback works:
Register for free via Facebook or simply using your first name and email address.
Immediately receive a free £5 welcome bonus when you use our link (below).
Use Widilo's links to browse your favourite retail sites and make your purchases as usual.
Your order is tracked and, when it is confirmed, Widilo will pay you a certain percentage of your purchase in cashback.
Once you earn a total of £15 in cashback, you are free to withdraw it to your PayPal or standard bank account.
Widilo's cashback offers are updated 24/7, providing users with the freshest and most up-to-date deals, as well as all sorts of promotions from their favourite online stores.
As well as offering great cashback deals on your online shopping, Widilo also offers one-off discount codes, gift vouchers, and a unique 'Shopping Points' scheme as an added incentive.
You might like: Quidco Review
Widilo's Shopping Points scheme
Additionally to the standard cashback and discounts on offer, users can also earn extra Shopping Points when they activate a cashback deal, which they can redeem via the Widilo shop to use in exchange for gift cards and other products.
The Shopping Points system is based on tiers, which reflect the amount of cashback you have earned by shopping through Widilo. This means that the more cashback links you activate, the more Shopping Points you will receive and the better your rewards will be.
You might like: The Best Loyalty Cards in the UK
Cashback deals available on Widilo
As a Widilo member, you can get cashback on purchases from a wide range of online retailers, including:
Adidas
ASOS
Currys PC World
EE
Expedia
Groupon
Levi's
com
New Look
Nike
Pets at Home
Tesco
Users can browse through a full list of retailers on Widilo's A-to-Z index, choose from the most popular shops using the 'Top 20', or shop using categories such as 'Home Appliances' or 'Menswear' for example.
You can also handily search for specific store names if you know exactly which retailer you want to purchase from in advance!
How to withdraw cashback from Widilo
Once you have requested a withdrawal through your personal Widilo dashboard, you will receive a confirmation email detailing the amount you're cashing out and how long it should take to arrive in your account (which is usually no more than five working days).
Certain banks may take longer than others, but if your withdrawal isn't complete after five working days, it's worth contacting Widilo's customer service team to find out if something has gone wrong.
Note: Users are required to tally up a total of £15 in cashback before withdrawing to their personal PayPal or bank account using BACS or a standard PayPal transfer.
Waiting for purchases to be confirmed
As with all cashback sites, it does take some time for your tracked purchases to be confirmed. Purchases made through Widilo usually show up as 'pending' within 48 hours of your order being placed, but it still needs to be confirmed by the retailer before the cashback is yours.
Validation of your purchase usually takes around 30 days, but be patient as some retailers can take as long as 90 days to confirm orders. Once your purchase is validated by the retailer, it will start showing as 'confirmed', rather than 'pending', on your personal dashboard (meaning it is ready to be withdrawn, as long as you have earned more than £15 in cashback).
If you make a purchase and it remains 'pending' for more than three months, Widilo recommends that you get in touch to find out whether an issue has arisen.
Widilo's contact form and customer service
Widilo has a dedicated FAQ section which answers a wide range of frequently asked questions, including issues relating to confidentiality and security, as well as general information on cashback statuses and how you can receive your welcome bonus.
If you have a specific question that isn't answered on their support page, you can submit a request using a straightforward contact form.
Widilo Cashback Reminder
If you use Google Chrome as your browser, you are able to download a useful extension that allows you to receive Widilo cashback reminders every time new promo codes become available.
This feature will remind you to use Widilo to get your cashback on purchases when you're busy doing your online shopping, as one of the main problems with using cashback sites is that many people actually forget to make full use of them once they've signed up!
Widilo reviews on Trustpilot
Widilo is relatively new to the UK market and has therefore not been extensively reviewed by consumers, but the feedback it has got on Trustpilot has been largely positive, including the following:
"Easy to get cash back. Very straightforward site to use."
"Amazing service! Will be using this for all my purchases in the future."
"Widilo are fantastic, they offered me 100% cashback on all my favourite brands…"
Why your cashback may be declined
Similarly to other cashback sites, like Quidco, your cashback may be declined from time to time when you shop through Widilo. While this can be frustrating, it is avoidable and only occurs for a few specific reasons, including:
If you return or exchange the item purchased;
If you failed to pay for the item;
If you also applied a promo code from a different provider (student discounts or Topcashback codes, for example);
If you made the purchase with a gift card;
or if you hindered the tracking of the purchase by browsing several other sites while making the order.
If you feel that your cashback has been wrongly declined, you should contact Widilo and their customer service team will be sure to provide an explanation or a solution.
Compare UK Quotes' Widilo review
While it's a newcomer to the UK cashback scene, Widilo has stacks of credibility after becoming one of the top cashback sites in France and around Europe.
Widilo offers all the standard cashback deals and voucher codes you'd get from the industry's big-players such as Quidco and Boom25, but it also provides users with its own unique features, such as Shopping Points, which give customers an added incentive to use it as their go-to cashback site.
We were also particularly impressed with its Cashback Reminder Chrome extension, providing online shoppers with the most current and up-to-date deals available on the market.
If you're ready to start earning cashback today, sign up to Widilo using the link below and get a FREE £5 welcome bonus!
If you don't think Widilo is for you or you'd rather check out some other options before committing to a cashback site, be sure to read:
---