Gadget and Multi Gadget Insurance
---
---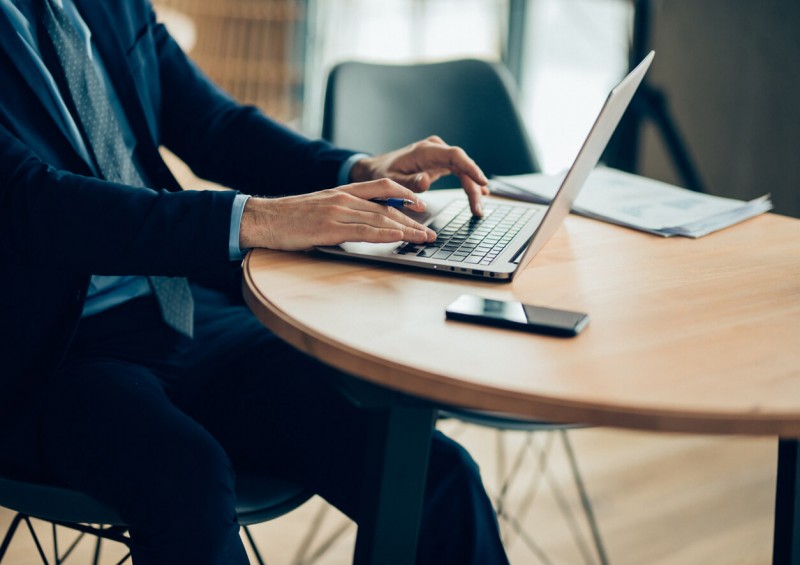 There's no doubting the importance of gadgets in our every-day lives today, with many people becoming increasingly more reliant on their devices as sources of entertainment, education, information, and procrastination.
But over a quarter of people in the UK recently admitted that they had broken or damaged a gadget in the last 12 months, and almost half of 18 to 24-year-olds reported that their smartphone screen was cracked.
As gadgets become more popular and less sturdy, we seem to be getting less careful with them as the cases of damage and loss are increasing.
If you're one of many people worried about your most valuable electronic devices, you could protect yours from theft, loss or damage with specialist gadget insurance.
In this guide, we'll explain and review what exactly gadget insurance covers, what it doesn't cover, whether you need it or not, and how it could benefit you.
What is gadget insurance?
Gadget insurance is a type of specialist insurance that covers the cost of replacing or repairing a policyholder's gadget if it has been stolen, lost or damaged.
You're able to purchase it as a standalone policy or as part of a home contents insurance plan, as we'll explain in further detail in due course.
Policyholders are either able to insure just one single item with gadget insurance, or they can opt for multi-gadget insurance, which covers a wide range of devices all under one safety umbrella.
Single item limit
As gadgets can be so expensive, insurers often have a single item limit in place. This essentially refers to a maximum amount that the insurance provider would be willing to pay out for one single item – which is usually around £1,000 to £2,000.
For example, if you have multi-gadget insurance and want to claim for a lost item worth £3,000, but the single item limit is £2,000, you'll receive the £2,000 but will be required to cover the rest of the cost yourself.
What circumstances are covered by gadget insurance in the UK?
What your insurance covers generally depends on the amount of cover you put in place, and the provider's terms and conditions agreed at the time you took out the policy.
Most gadget insurance policies will cover:
Theft

Loss

Mechanical issues and breakdowns

Accidental damage

Water damage

Instances abroad
Tap here to skip to our section on gadget insurance for travelling.
What devices are covered by the best multi gadget insurance?
Which items are covered within your multi-gadget insurance can vary depending on which provider and policy you opt for, but it can cover almost all devices and electronics at your request.
Here's what the best multi-gadget insurance policies will typically cover:
Laptops

Tablets

Sound systems

Game consoles

Smart watches and wearable activity tracking devices

Cameras

Sat-navs
Some gadget insurance policies include a clause where you aren't able to make a claim until 14 days after your cover has been taken out, in order to reduce false claims and stop people purchasing insurance with the intention of claiming immediately.
As it's a specialist policy, most are able to get a like-for-like replacement device to you within 24 hours, which is far better than general home contents insurance cover could do.
It's also worth noting that tech-loving families could insure all their devices under one policy – but contact a provider and make sure they offer such service before signing up to a plan.
Do I need cover?
If you're unsure of whether or not gadget insurance is the right policy for you, consider the following factors:
The value of your gadgets

The price of the cover

The risk of theft/damage/loss
You should also think about whether you'll be able to afford to replace the device without the insurance in place.
Weighing up the aforementioned factors should help you determine whether you should take out multi-gadget cover.
If you have other protection arrangements in place – like a warranty or other insurance policy – try not to over-insure yourself.
While home contents insurance will provide some level of cover for your possessions while they're in the house (and personal belongings insurance for outside the house), but this might not be sufficient enough to cover the whole cost of your gadget, and it may not cover certain circumstances.
Basically, if you're prone to losing or breaking expensive things and own valuable devices you want to protect – you'll probably benefit from gadget insurance.
Why you SHOULD get gadget insurance cover
35% of Brits have already set up dedicated gadget insurance for themselves, and yes that's a lot, but what about the other 65%?
Most people that don't have gadget insurance in place say that the reason why is because they believe their travel, home or contents insurance package is enough – but that's not always the case.
For example, accidental damage is just one of many instances not always covered by more general home or contents insurance. You'll find that dedicated gadget insurance leaves you far more protected and far better off should anything happen to your device(s).
Check your current home insurance if you're part of the 65% without gadget cover, and ensure that it's adequate for your situation.
Doesn't home contents insurance cover my gadgets?
Home or contents insurance doesn't necessarily cover your gadgets.
Most will offer some level of protection though, from things like fire, theft, lightning and malicious damage, but there are far more cases where you won't be eligible to claim and you should expect higher excess than the typical dedicated gadget insurance.
With a home contents insurance plan, laptops worth over £350 and mobile phones, tablets etc. worth over £1,000 must be listed separately – they aren't automatically covered – which could result in a significant rise in premiums.
Your home insurance might cover some gadgets if you explicitly request it, but you should expect to pay far higher excess and premiums for a policy that may not cover all eventualities.
Gadget insurance for travelling
You can also get gadget insurance for travelling, as it often covers worldwide travel and up to 90 days protection abroad.
As well as being offered within home insurance, there are also travel insurance policies that come with gadget cover included, but such a policy is likely to have more exclusions and less flexibility than dedicated multi-gadget insurance.
What is NOT covered by gadget insurance?
Each policy differs, but you should be wary of the cheapest offers – as they often come with a catch that means certain devices or scenarios are not covered.
However, the following is typically excluded by most gadget insurance plans:
Devices not listed on the policy

Damage/loss/theft that occurred before the policy's start date

Items covered by warranty

Carelessness causing the incident that led to the claim

Any costs over the one item limit

Wear and tear damage

Contents within your devices (pictures etc.)
Despite most policies avoiding the promise that your device's contents will be protected, there are now some providers that offer a pay-out representative of the price of any lost downloads (music, apps).
Mobile phone insurance
While multi-gadget insurance covers the majority of your devices, you may not necessarily want to protect such a wide range of possessions.
If you're not necessarily worried about your other electronics or gadgets and you simply want to cover your smartphone, mobile phone insurance would be the best option.
Cover starts from around £2 to £15 on average in the UK, and you can find out everything you need to know from our extensive mobile phone insurance guide.
What is the best gadget insurance?
Gadget insurance is typically offered at the time you purchase the item and you'll be covered immediately, but it's often more expensive than what you'd find elsewhere.
You can get cover from online comparison sites as well as specialist gadget insurance companies, but we recommend shopping around before settling on the best deal.
Ensure you take out sufficient cover that protects you from all relevant eventualities. Remember, the cheapest offer isn't always the best deal for you!
---