Best Dash Cams in the UK: In-Car Camera Reviews
Reviews of the top 5 dash cams currently on the market.
---
---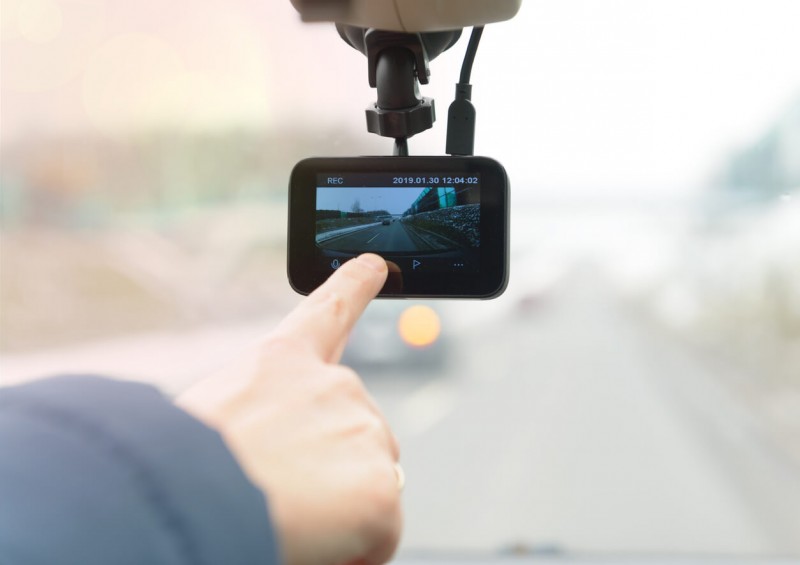 Dash cams are useful little gadgets that record your surroundings as you drive, providing valuable evidence that can help settle a car insurance claim if you are ever involved in an accident.
Many car insurance providers are even cutting the cost of cover for those with an in-car camera fitted, so they're certainly worth considering!
Here's our list of the five best dash cams available in the UK at the moment, including devices from Garmin, Nextbase, and a Crosstour dash cam for under £25.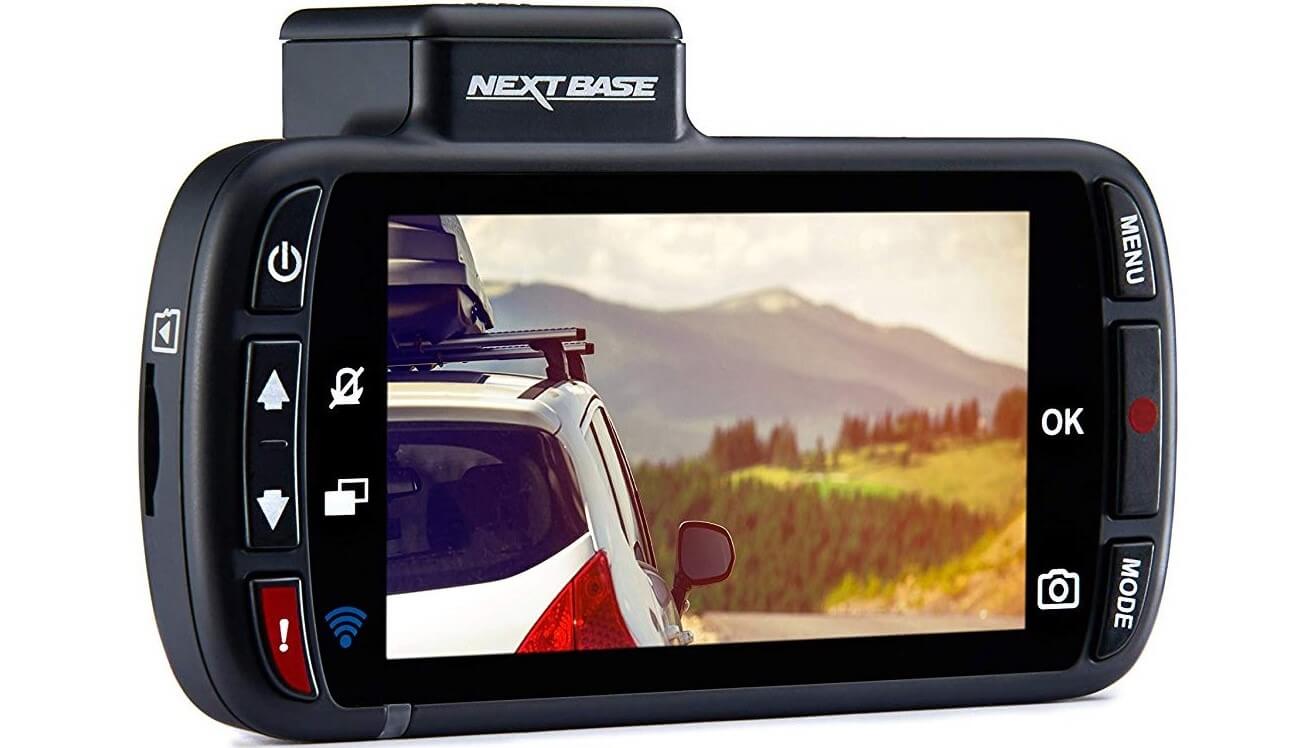 The Nextbase 312GW (RRP: £72.95) is one of the best dash cams on the market, with its 140-degree viewing angle and a 1080p HD camera providing reliable footage so that you are able to read registration plates and other information to use as evidence if ever you need to make a claim on your car insurance policy.
It is Wi-Fi enabled, which means that you can download footage directly to your smartphone or tablet via the Nextbase app.
Thanks to its G-Sensor, the device stores files that it thinks might hold information on an accident or collision of some sort, while the GPS feature also records your vehicle's speed and location data.
It's a nicely designed, small dash cam and is not too bulky, sticking firmly to the car's windscreen thanks to its strong magnetic mount.
Main features:
1080p HD camera with 140-degree view

Night vision

Wi-Fi enabled

G-Sensor stores files linked to an impact

GPS records speed and location data

Device is subtle and not too large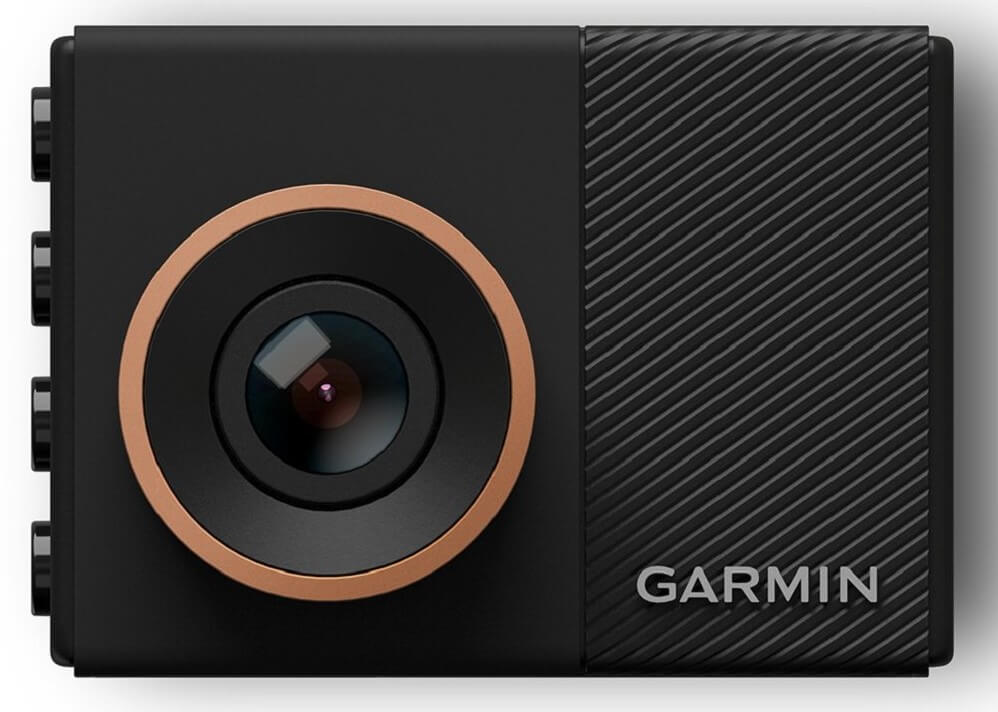 Garmin has become well-known for its popular activity tracking devices, but it is also one of the leading manufacturers of car dash cams in the UK.
The Garmin 55 Dash Cam (RRP: £192.34) is a high-quality device with 1440p video capture, useful driver alerts, and many other advanced features.
Its driver alerts include speed camera warnings, lane departure warnings, and collision warnings (if you get too close to another vehicle or they swerve in front of you, for example).
It is equipped with a G-Sensor that saves video footage when it detects an impact and a GPS tracker for additional data that you can use as evidence to back your claim.
Amidst all of the standard features, its ability to react to voice command is one of the most eye-catching. You are able to start and stop recording, take pictures, and make 'travelapse' video captures using your voice alone – cool, right?!
'Travelapse' is a feature similar to the time-lapse video that you can do on most cameras and smartphones, which could be useful if you want to capture the views of a scenic route while on a road trip.
Main features:
Small and discreet design

1440p camera

No night vision but works well in low-light conditions

GPS-enabled and G-Sensor saves video footage on impact

Voice command to start and stop recording

Fun 'travelapse' feature
3. Best cheap dash cam – Crosstour Dash Cam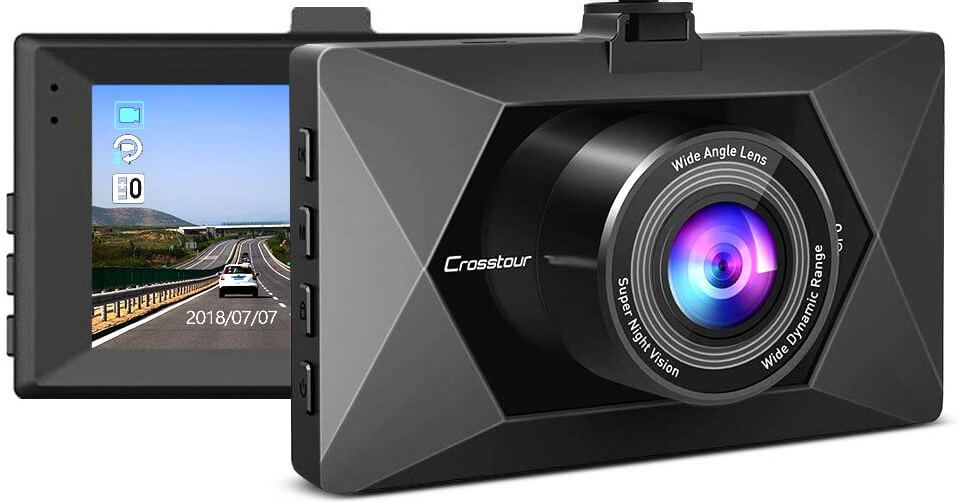 The Crosstour In Car Camera (RRP: £20.99) is one of the best, cheapest dash cams on the market and although it is a basic, entry-level device, you certainly wouldn't think so considering the quality of the footage that you get.
The camera automatically begins recording with its 1080p FHD lens when you start the car's engine, and it has an impressively wide 170-degree view. It features night vision, loop recording, and almost all other aspects you'd expect from the more premium devices.
Usefully, the Crosstour dash cam automatically records when it detects any form of impact or shake, whether your car is parked or on the move.
Main features:
Great value for money

1080p FHD lens

Begins recording when the engine is started

170-degree view

Night vision and loop recording

G-Sensor and 24-hour monitoring to record any impact
Most of the best dash cams under £50 might not provide footage of quite the same quality as more premium devices and they probably won't include as many fancy features, but the footage they record is still likely to be sufficient enough to be used as evidence in the event of an incident.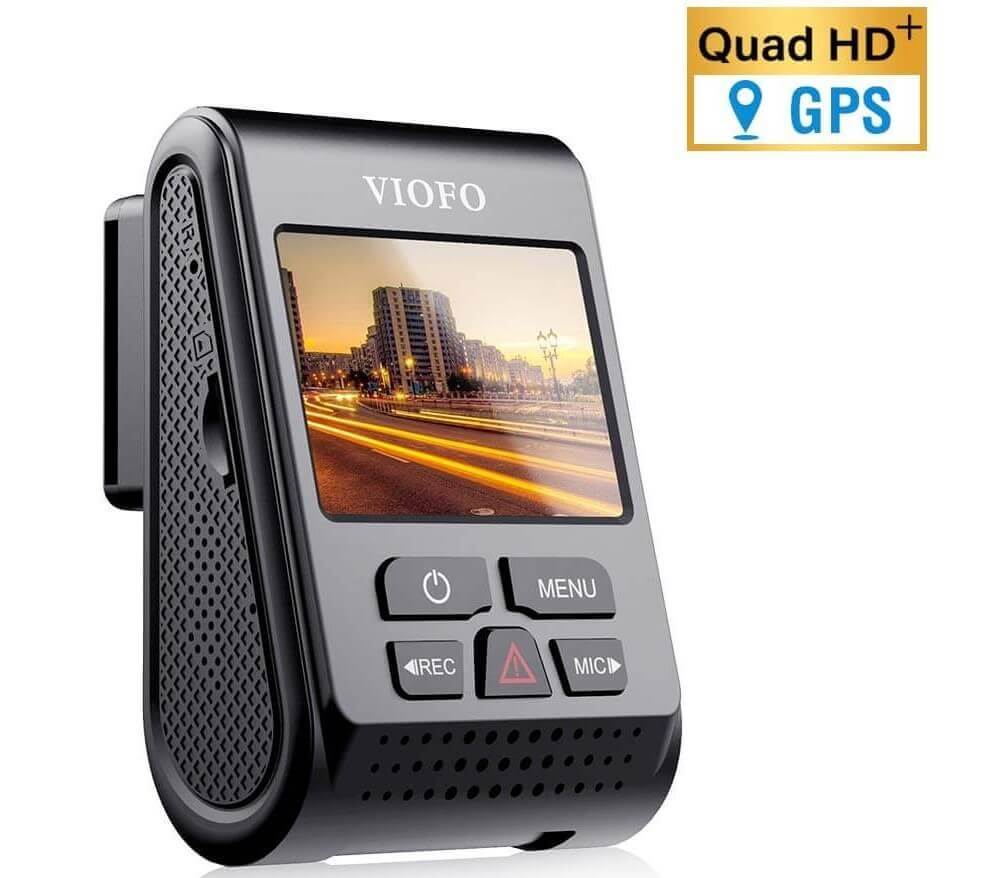 The Viofo Dash Cam (RRP: £99.69) is unique in both its design and its picture quality.
The crispness of the footage is second to none, thanks to its 1600p Quad HD camera that records 30 frames per second with a 140-degree view. This allows you to read licence plates and capture incidents with impeccable clarity, and you can do so during both day and night as it includes night vision as standard.
As well as keeping a visual recording of what's happening in front of you, the Viofo also tracks GPS information such as data regarding your real-time speed and an accurate map of your route.
Its Auto Event Detection feature means that the dash cam will automatically record all impacts and save footage from up to 15 seconds beforehand in order to capture the whole event, whether the car is parked or being driven.
Main features:
Impressive 1600p Quad HD camera

Compact, fits perfectly on the windscreen and will not block your view of the road

Auto Event Detection saves footage of an impact and 15 seconds before

GPS information is tracked, including real-time speed and route

140-degree view

Advanced parking mode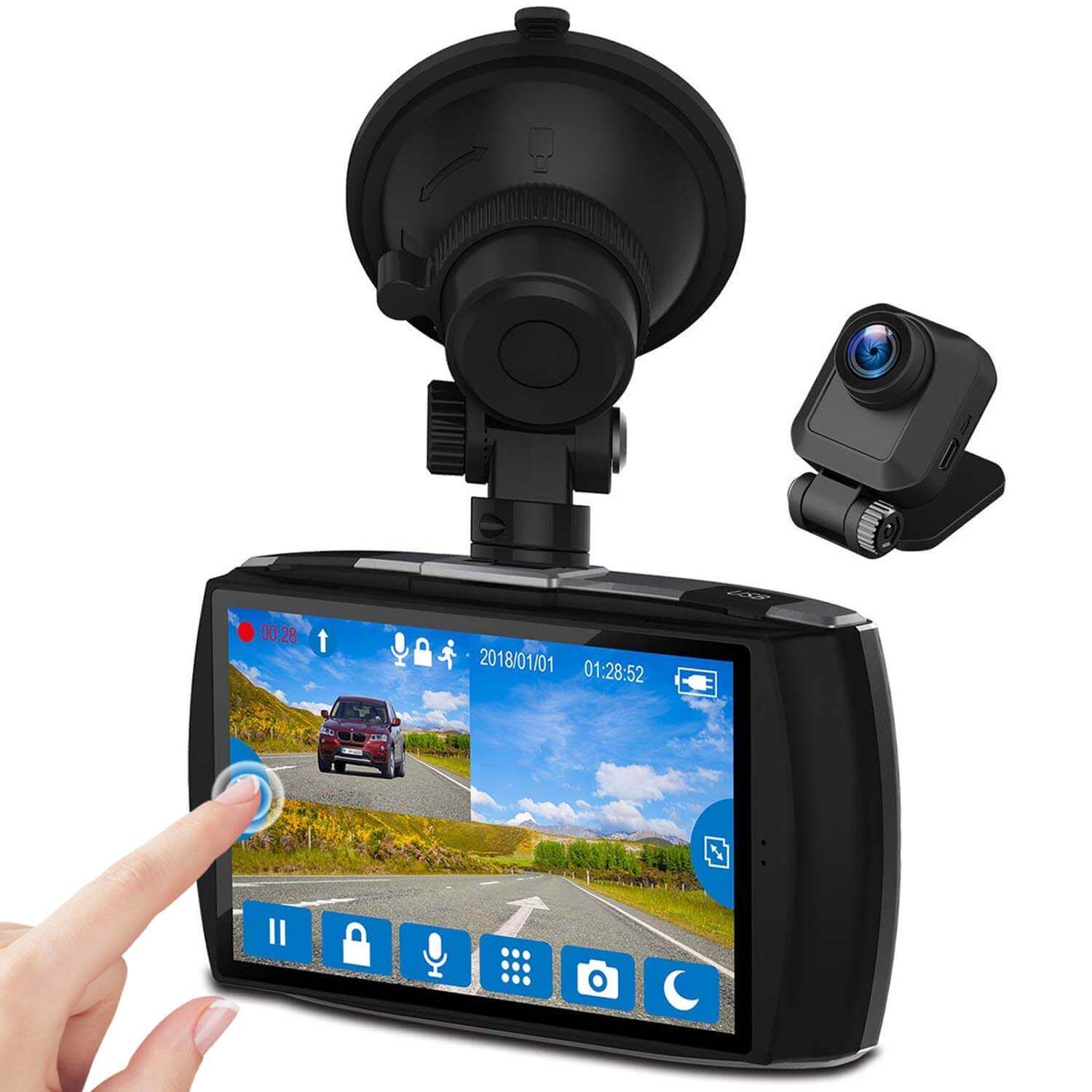 The Z-Edge Dual Dash Cam (RRP: £119.99) includes not one, but two cameras that record both the front and rear views from your car with high quality cameras.
It is one of the best dual dash cams available in the UK and ensures that you get evidence from a car accident regardless of whether it's a head-on incident or a rear-end collision.
Rear-end collisions are amongst the most common types of car accidents in the UK and often result in whiplash injuries, which is why many drivers opt for a dual dash cam, rather than just the one.
Handily, the display that you see while you're driving also shows a live feed for both the front and rear view, and the screen is big enough that you could even use it to help you reverse park if needs be (don't rely solely on the dash cam, though, of course).
Main features:
Dual 1080p full HD recording

Cameras record both front and rear view from the vehicle

155-degree view

Night vision

Understandably more expensive than a single dash cam

Helps with rear-end car crash claims
Buying the best, cheapest dash cams in the UK
As always when you're buying a piece of tech that should last you a few years, it's important to shop around and compare your options carefully before parting with your cash.
Make sure that you know exactly what you're paying for and that it's worth the cost, because there are some slightly more expensive devices out there that offer no more than the cheaper alternatives.
The best dash cam for you depends entirely on your needs – do you want a device with cool features like time-lapse and voice control, or are you just looking for a basic camera to provide evidence in the event of a car accident?
If the latter applies to you, you can't really go wrong with the Crosstour dash cam for under £30, but devices from Garmin and Nextbase offer more advanced tech.
Although devices from these renowned brands can be expensive, their cost is often justified by features that enhance the dash cam's performance, such as a G-Sensor, parking mode, and a GPS tracker.
Dash cams and car insurance
Remember to notify your car insurance provider when you fit a dash cam to your car; it could help reduce the cost of your cover because it shows the insurers that you are safety-conscious and will be able to provide evidence if ever you need to make a claim on your policy.
Head over to our full list of gadgets that could lead to cheaper insurance or our guide to dash cam car insurance discounts for more information.
To get a car insurance quote now, obligation-free, tap the green button:
Related Articles
5 Gadgets for Cheaper Car Insurance
The Pros and Cons of Black Box Insurance
---