What is Comprehensive Car Insurance?
---
---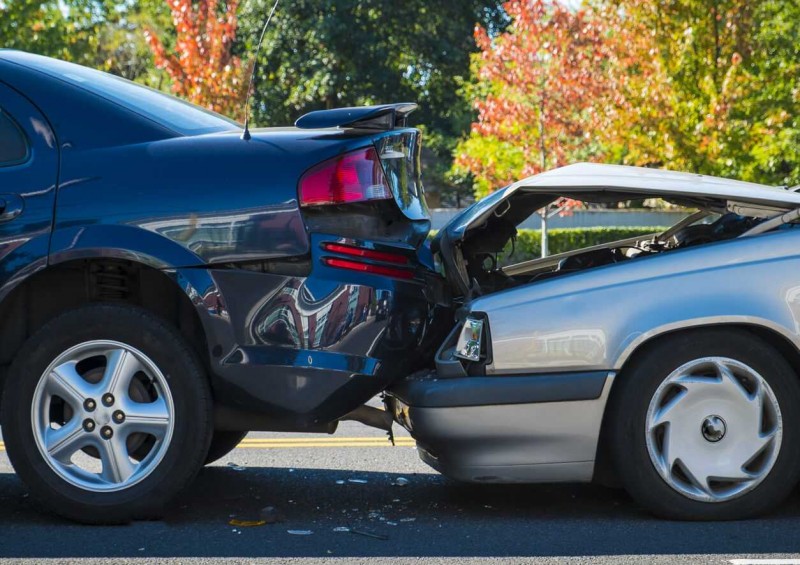 If you're looking for your first vehicle, your car insurance is one of the most important factors to consider.
What is fully comprehensive car insurance?
Is it worth having fully comp cover on an old car?
Comprehensive VS third-party insurance
Is fully comp car insurance worth it?
The best place to buy comprehensive cover
Depending on many variables such as your age and driving experience, the best options for your budget will differ.
Two common options are fully comprehensive cover (or fully comp) and third-party or third-party fire and theft insurance.
What is fully comprehensive car insurance?
When you opt for fully comprehensive insurance, you typically pay a higher premium for a higher level of cover. This complete cover protects against damage to your own car if you have an accident.
The reason that this policy costs more is that it covers the largest number of scenarios. For example, if the accident was your fault and your car is written off, you can claim for a new car.
Likewise, if the accident involved two drivers and the fault couldn't be proven, you'd still be covered.
The only thing you'd have to pay is the excess. This can be the minimum amount set by the insurer, plus anything else you're willing to pay.
What about fully comprehensive van insurance?
The same principles apply for fully comprehensive van insurance – that is, you can claim for damages to your own as well as somebody else's vehicle.
However, as vans are often driven for commercial use, some insurers may offer additional benefits such as windscreen protection or breakdown cover.
Fully comprehensive car insurance: driving another vehicle
There may be additional perks to choosing to take out the highest level of insurance for your vehicle.
Can I drive someone else's car on my insurance?
It is common belief that having fully comprehensive cover entitles you to drive another person's car with third-party cover. However, there is a lot more to it than that – for starters, this policy is technically for emergencies only.
Secondly, your insurance provider may ask you to pay more for this benefit, and it is usually exclusive to those over the age of 25.
Read more: Can I Drive Other Cars on My Insurance?
Is it worth having fully comprehensive insurance on an old car?
If you're trying to keep the cost of your insurance low, it is advisable to keep to a cheaper car insurance policy, such as third-party or third-party fire and theft.
Often, the value of an old car does not warrant the premiums for a fully comprehensive policy.
In theory, this type of policy could secure a new vehicle for you if your car is written off, but only to the value of your current car.
The difference between comprehensive and third-party insurance
For a cheaper alternative, particularly for new drivers, third-party insurance may be a good place to start. Remember that third-party insurance does not cover as much ground as fully comprehensive, though.
What is third-party insurance?
Third-party insurance is divided into two categories: third-party and third-party fire and theft.
What does third-party insurance cover?
If you have an accident that was your fault, third-party insurance will cover the damage to the other vehicle only.
This is a much cheaper alternative, but you will incur a cost if you do damage your own vehicle. Expensive vehicles should be covered by fully comprehensive insurance if you don't want to risk a large pay-out.
Third-party fire and theft provides additional cover, and may be a viable go-between if you don't want to buy fully comprehensive insurance.
In addition to covering damage to other vehicles, it also protects yours against fire and damage from attempted theft, and could even replace your car if it's stolen.
Is fully comprehensive car insurance worth it?
Your best insurance policy will depend on the value of your car and your perceived level of risk.
Generally speaking, a fully comprehensive policy is ideal for higher value cars, as it will save you cash if your car is significantly damaged.
However, if you're a first-time driver and you have a lower value car, you should consider a cheaper insurance policy, particularly if you're under the age of 25.
Read our full car insurance guide and other car insurance-related articles for further details.
Other types of cover
Here at Compare UK Quotes, we have taken it upon ourselves to create simple guides to each of the main types of car insurance policies available in the UK, including:
Third Party, Fire and Theft Insurance
Fully Comprehensive Insurance (the article you're currently reading!)
We also provide a range of guides relating to temporary car cover, van insurance, and even car insurance for the unemployed, so be sure to browse our library of articles for more information.
The best place to buy comprehensive car insurance
If you're looking to get the very best deal on fully comprehensive car cover, one of the first things you must do is compare a range of quotes offered by various UK providers online. This will help you see if you're currently paying too much for car insurance and how much you could be saving by switching to another provider.
You can start right now with Compare UK Quotes by tapping the button below. Get a free, no-obligation quote from one of our approved providers today and see how much you could save on fully comp insurance.
---