Can I Drive Other Cars on My Insurance?
DOC Insurance Explained
---
---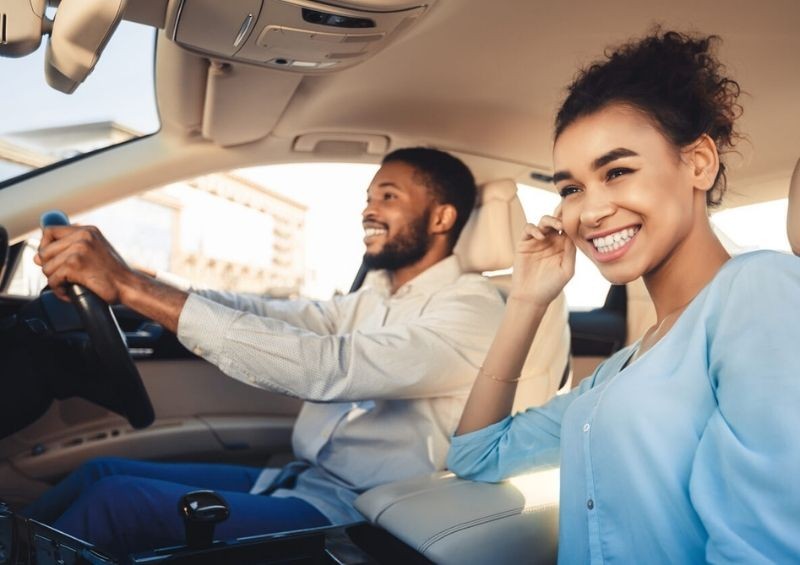 Insurance to drive other cars (often referred to as DOC or DOC insurance) is not always automatically included within your standard car insurance policy, even if you have fully comprehensive cover, and some insurers may not offer it at all.
In order to avoid fines or other penalties for driving a vehicle that you are not insured to use, you must understand the terms and conditions of driving other cars (DOC) cover and whether or not it is included within your standard insurance policy.
Here, we explain car insurance with DOC and the other methods of driving someone else's vehicle legally.
What is DOC insurance?
Driving other cars – commonly known as DOC – is a clause within car insurance policies that allows the driver to use someone else's car without being a 'named driver'.
It is most commonly included within some fully comprehensive car insurance policies, but it's important to note that this is not always the case.
DOC is useful if you want to infrequently drive someone else's car, perhaps spontaneously. For example, if your own vehicle is in the garage and you need to drive your partner's car to work, DOC will mean that you're protected. Its primary purpose is to be used for emergencies, rather than day-to-day use.
In order to use a vehicle under your driving other cars (DOC) cover, you will, of course, need permission from the owner of the car.
Car insurance with DOC
There are comprehensive policies that come with DOC insurance coverage, but it's worth noting that many insurers will have certain requirements that must be met first for you to be properly covered when driving another vehicle:
The vehicle you're driving must have a fully comprehensive insurance policy
You must be 25-years-old or over when you take out cover with DOC
Your job must not be in the motor industry, where you drive other vehicles often
The vehicle must be driveable (i.e. not written off)
Not all insurers will have all of the above requirements, but many will.
In order for the clause to be valid, it must be stated on your motor insurance certificate that you have a 'DOC extension'. If it is not explicitly mentioned within your policy's documents, you may not be covered while driving someone else's vehicle.
What does DOC cover?
Confused.com says that the DOC clause provides third-party only insurance, which is the lowest level of car insurance available to be legally protected on UK roads.
This means that the policy will only cover damage to the other vehicle if you have an accident, not the one that you're driving.
If you want fully comprehensive cover, you may need to take out a temporary policy or named driver insurance.
Typically, a third-party DOC clause on your car insurance policy will cover:
Injuries to people in third-party vehicles
Damage to third-party vehicles
Damage to another person's property (including walls and garages)
Injuries to passengers in your car
Read more in our full guide to third party only insurance.
How much does it cost to drive someone else's car?
When you add a DOC clause to your insurance, it's likely that you will see a slight increase in your premiums. However, the overall cost of being insured to drive someone else's vehicle can vary significantly depending on your situation.
If you want to add a DOC clause to your own annual car insurance, the cost will depend on a variety of factors, including (but not limited to) the provider, your age, driving history and the type of vehicle you drive.
Read more: How is Car Insurance Calculated?
Which insurance companies offer DOC insurance?
GoCompare recently reported that 92% of comprehensive car insurance policies on Defaqto did not offer cover to drive other cars as standard, and that many of the 8% of policies that included the clause had various limitations and exclusions.
It is therefore clear that DOC insurance is quite uncommon and it's unlikely that it will be offered by providers as standard, so you may need to shop around and check with a variety of companies before committing to a policy.
There are car insurance companies that will offer DOC cover if you ask for it, but some may not offer it at all.
Other options: driving someone else's car
DOC insurance may not be offered to certain people, including those under 25 years of age. If you're unable to get DOC cover, you may need to consider some alternative options that allow you to drive someone else's car legally.
You may also want to consider these options if you would prefer to have fully comprehensive insurance while driving someone else's vehicle, rather than third-party only cover.
Named driver insurance
If you are added to someone else's car insurance policy as a named driver, you are legally able to drive their car and will be fully covered when you do so.
As a named driver, the main thing to keep in mind is that you cannot use the vehicle more than the 'main driver'. If you do, this becomes a type of fraud known as 'fronting', which can lead to fines, bans and other serious consequences.
Named drivers are essentially considered secondary users of the vehicle, so it is common for parents to be added to their children's policy and vice versa, depending on who uses the vehicle more.
Unlike DOC insurance, this type of cover is not for emergency use only and named drivers can use the vehicle as often as they like, as long as it does not exceed the mileage covered by the main driver.
Adding a named driver can reduce the cost of car insurance in some circumstances – for example, if a young driver adds an experienced parent as a named driver, their premiums will usually drop.
Read more: How Does Named Driver Insurance Work?
Temporary car insurance
If you only need to drive another car for a short-term period, or perhaps you cannot arrange a DOC clause with your current insurer, you could take out a temporary car insurance policy instead.
This is sometimes the cheaper option (after being a named driver), as you are only paying for cover for the time that you need it for – such as a few days, weeks or months – rather than the whole year, so it's always worth considering if you know that you will only need to be insured for a specific length of time.
It is a particularly useful policy if you only need to be insured on someone else's vehicle for a short period, for example, while you are home from university for the summer or Christmas.
You can take out temporary insurance for as little as just one day, so get a quote today to find out if it's the most cost-effective way for you to be covered to drive another car.
Read more:
Am I insured to drive other cars?
If you ever find yourself asking "Can I drive someone else's car on my insurance?", the best way to find out is to contact your insurer, rather than spending hours reading through your policy's documents.
If you forget who your car is insured with, you can request your insurance history for free via the Motor Insurers' Bureau.
So, what is the answer to your question: "Can I drive other cars on my insurance?"
In order to drive someone else's car legally (in terms of insurance), you usually need to have a DOC insurance clause, temporary cover, or named driver cover. If you don't have one of those three types of insurance, you risk being caught driving while uninsured and could face serious consequences.
Read more in our related guides:
---