Why Has My Car Insurance Gone Up?
---
---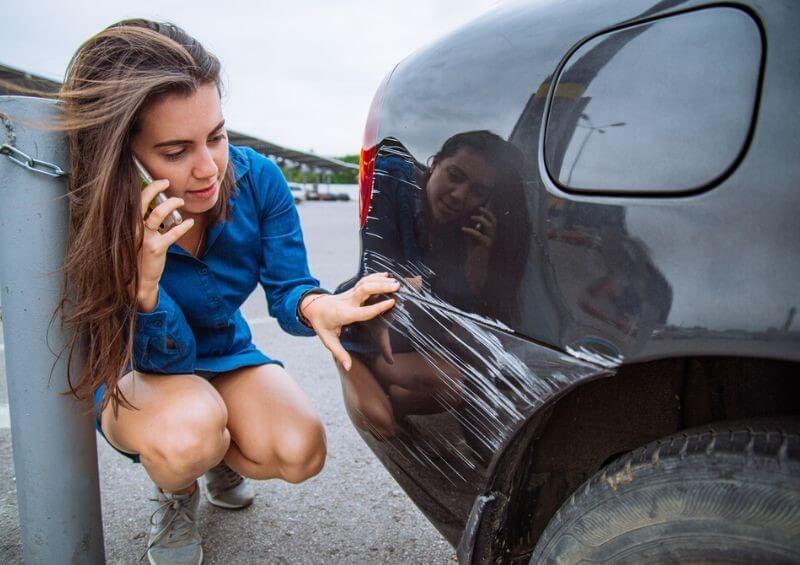 If your renewal date is approaching and you have noticed that the cost of your car insurance has risen in 2020, there are a number of potential reasons why.
The calculation of your car insurance premiums is complex and takes a wide range of factors into account, so even the smallest of changes could result in a considerable increase (or decrease) in the amount you pay for cover.
There are some factors that are controllable - your mileage and any claims you have made, for example - and there are some that are uncontrollable, such as the market and Ogden rate, as we will explain in this article.
Here, we explain how car insurance is calculated, why your premiums may have risen, and how you can get cheaper cover going forward.
How is car insurance calculated?
The cost of car insurance is based on risk – the higher risk you are to insurers, the more expensive your premiums will be.
The risk you pose, and therefore the amount you pay for cover, is calculated by the insurance company who will use a variety of different factors to assess your situation, including your age, job title, mileage and any previous road traffic accident claims, so remember that any changes to these circumstances could also lead to a change in your premiums.
Some of the main factors that are considered when calculating your car insurance include the following:
Your age

Your annual mileage

The make and model of your vehicle

Whether you've made any claims previously
Read more: How is Car Insurance Calculated?
A rise in car insurance costs could be a result of a change to any of the above, but there are also other things to keep in mind, including external factors such as fraudulent claims or changes to the economy.
Remember that car insurance providers will often consider different factors to one another, meaning that you will probably get a varying price if you receive quotes from a few different companies.
The best way to get several quotes at the same time is to use a reputable comparison site, such as Confused.com, which you can do for free right now by tapping the button below.
How much will my insurance go up after an accident in the UK?
If you are ever involved in a car accident and make a claim on your insurance policy – whether it's your fault or not – it's likely that your motor insurance premiums will increase.
Research suggests that the cost of your car insurance could rise by as much as 20% to 40% if you are involved in an at-fault car accident that results in a physical injury.
Less serious incidents will, of course, have less of an impact on your premiums, but it's likely that you will see some sort of increase in costs when the time comes to renew your policy.
Does a non-fault accident affect insurance?
While non-fault car accidents don't affect your car insurance premiums as much as at-fault accidents, it's still likely that your premiums will increase if you make a claim following an incident that wasn't your fault.
You can still get relatively cheap car insurance after having an accident, but you may need to start re-building your no-claims bonus again if it is not protected.
How will points on my licence affect car insurance?
Driving convictions – whether they're related to speeding, drink driving or anything else – will lead to penalty points on your driver's licence, which will subsequently result in increased monthly or annual premiums.
As a rule of thumb, the more serious the conviction, the greater the impact it will have on your premiums.
Some common driving offences include the following:
Driving without insurance: 6-8 penalty points

Dangerous driving: 3-11 penalty points

Driving under the influence: 3-11 penalty points

Speeding: 3-6 penalty points
Read more: How Much Do Penalty Points Affect Car Insurance?
Drivers with previous driving convictions can, however, still get relatively cheap car insurance if they know where to look. Find out more and get your quote today in our full guide to convicted driver's insurance.
Note: Convicted drivers can reduce the cost of their car insurance further by taking awareness or rehabilitation courses, such as a speed awareness course.
Financial markets impact the cost of cover
Your car insurance can occasionally increase without any changes to your personal circumstances, leaving you dumfounded as to why your premiums have risen.
If you're certain that your individual circumstances haven't changed, then it's possible that your premiums have increased as a result of something external, such as economic or market factors.
This includes the Insurance Premium Tax (IPT), which is an additional tax – currently set at 12% – that is added to insurance premiums by the government.
The Ogden rate, which works out how much is typically paid out in the event of a serious injury, is another factor that could influence the cost of your renewal.
Additionally, if the overall number of fraudulent claims in the UK has increased or if more people are being caught driving without insurance, then the cost of all drivers' insurance could rise.
Will my car insurance increase each time I renew?
Loyalty to your car insurance provider will not benefit you in any way and, if anything, will lead to you paying over-the-odds for you cover.
It's no secret that new customers are typically offered better deals than existing customers, so we always recommend that you consider switching providers when you feel you may be paying too much for cover. After all, your premiums should be getting cheaper as you age and become a more experienced driver.
To avoid being taken advantage of, be sure to get quotes from comparison sites each time your renewal date comes around and don't be afraid to switch if you're being offered a better deal from a different insurer.
Get your quote using the button at the bottom of this article!
Read more: Loyalty to Car Insurer Could be Increasing Your Premiums
Get cheaper car insurance today
Here at Compare UK Quotes, we consistently scan the market to find the very best deals for you and to provide you with tips and tricks to get the cheapest cover available.
Get started today by getting a quote from one of the UK's leading comparison sites, Confused.com:
For more information on car insurance and how you could save money on premiums, be sure to read our related articles:
---