Convicted Driver Insurance
How to get cheaper cover with a recorded conviction
---
---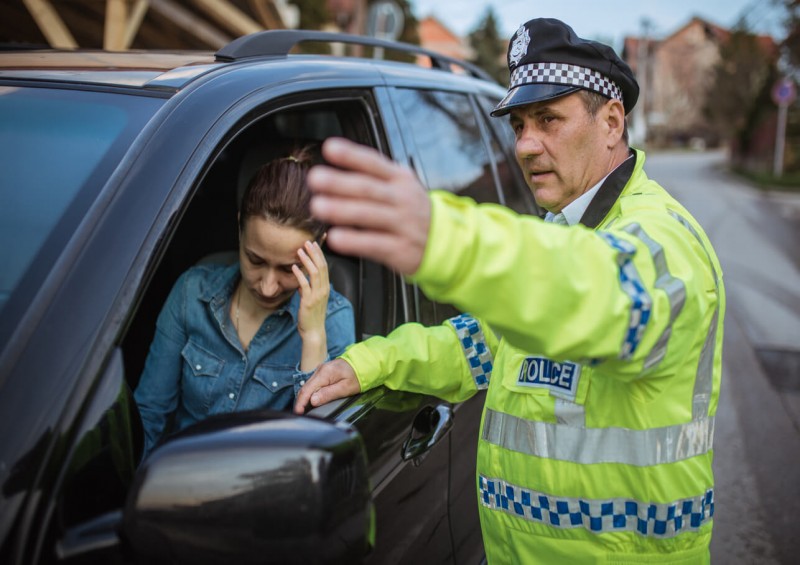 If you have a criminal conviction on your record, whether it's driving-related or not, you may struggle to find affordable car insurance without the right help.
Contrary to popular belief, there are some specialist convicted driver car insurance providers available in the UK who can help you get the cheapest cover for your situation.
It may not be as cheap as motor insurance for drivers with no convictions and clean records, but it's certainly better than facing the consequences of being caught without cover.
Here, we explain how you can get an affordable quote for car insurance with convictions on your record, how much you can expect to pay in premiums, and where to find affordable cover.
In this guide:
Getting car insurance with convictions
How much does convicted drivers' insurance cost?
Getting a convicted driver insurance quote
When can you stop declaring your driving convictions?
What counts as a driving conviction?
If you have been issued a penalty by the police for breaking a motoring law such as speeding or dangerous driving, then you will have a registered driving conviction.
The consequences of a driving conviction usually include a fine, points on your licence, and potentially prosecution in more extreme cases. The severity of the consequences you face will, of course, vary depending on the seriousness of the conviction.
Some common driving convictions include:
Speeding offences

Not wearing a seat belt

Drink and drug driving

Driving without insurance

Driving dangerously
While it's possible that you could end up in prison, most convicted drivers will typically only face a fine and penalty points on their licence. In fact, UK motorists currently share around 10.6 million penalty points between them!
Each driving conviction will be issued with a code that you will need to provide to your insurer. Convictions vary in severity and will affect your car insurance in relation to how serious the insurer deems the offence.
Some of the more common driving conviction codes include:
Driving without insurance – IN10 (6-8 points)

Dangerous driving – DD40 (3-11 points)

Driving under the influence – DR10 (3-11 points)

Speeding – SP30 (3-6 points)
Getting car insurance with convictions
Traditionally, drivers with convictions have required to pay over-the-odds for their cover as most popular car insurance providers only offered the standard types of insurance.
Today, specialist convicted driver insurance companies are widely available and can offer motorists with convictions better premium rates than that offered by standard providers, due to their expertise in the market.
Convicted drivers' insurance is only offered by a select number of specialist insurance companies, including Quote Zone.
The insurance they offer provides the same protection as standard cover, but the policies are tailored to suit the needs and preferences of a convicted driver.
Read more: Specialist Car Insurance Policies
The main types of insurance include:
Third party only (TPO) insurance. This covers damage to other vehicles, but does not cover damage to your own vehicle or yourself.
Third party, fire and theft (TPFT). A middle-ground between fully comprehensive cover and TPO insurance, TPFT provides cover against damage to anyone else's vehicle but also protects your own vehicle against fire damage and theft.
Fully comprehensive cover. This policy covers you against damages to other vehicles, as well as your own. It is the most extensive type of protection and is also often the most affordable (contrary to what most people assume).
As a convicted driver, you may find that you're quoted expensive premiums when you try to take out basic cover with a mainstream provider. If this is the case, you should look into specialist insurers, or at least talk to an insurance broker.
Either way, shopping around and comparing quotes is crucial in order to find the most affordable car insurance policy for you.
Finding insurance for drink drivers
Drink driving is a very serious offence and the severity of it is reflected in the cost of premiums offered to those who have been convicted for driving under the influence of alcohol.
When you get a drink driver insurance quote, your premiums may be around double what they were previously. Keep in mind that many providers will not be willing to cover you and you will need to use a specialist provider.
Insurance for banned drivers
Those who are banned or disqualified from driving for exceeding the maximum 12 points within three years will face more expensive premiums when they are eventually allowed back on the road.
Again, you should seek the advice of a specialist convicted driver insurance provider, rather than a typical comparison site or insurer, to save money on cover.
Getting car insurance with points
The amount of penalty points your offence warrants depends on its severity, with instances ranging from three to 11 points.
As a rule of thumb, the more points you have on your licence, the more expensive your car insurance will be.
The best way to get cheap car insurance is to maintain a clean record and a no-claims bonus, but it's not always that simple, of course.
The cost of convicted driver insurance
Car insurance for convicted drivers is inevitably more expensive than cover for those with no offences or penalty points on their licence, due to them being more high-risk in the eyes of the insurer.
You can get cheaper cover by
How much will my insurance go up with 3 points for speeding?
According to a report by MoneySuperMarket, a speeding conviction or ticket will add an average of £72 to your car insurance premium per year.
Of course, more serious convictions will see the cost of your insurance rise even further, so you could end up paying hundreds of pounds more for cover.
Who is most likely to have a speeding conviction?
According to data collected in the same report by MoneySuperMarket, the age group that is most likely to have a speeding conviction is those aged between 40 and 49, followed by 50 to 64-year-olds.
This is particularly interesting seeing as car insurance for over 50s is known for being one of the cheapest policies on offer, while young drivers pay the most expensive premiums.
The best convicted driver insurance quotes
If you are already insured, you will need to inform your insurer of your new driving conviction and they will adjust the cost of your car insurance premiums accordingly.
If you think the premiums have increased too dramatically, it might be worth making a complaint, or shopping around to find out how much specialist convicted driver's insurance will cost you.
Some insurance providers will consider your conviction as an increased risk that you will have an accident. For example, if your driving offence was related to drink driving, speeding or dangerous driving then it is fair for them to assume you are more likely to have another accident and claim on your insurance policy.
This is why premiums can be so expensive for convicted drivers, but if you know where to look, you can find some affordable rates.
Here at Compare UK Quotes, we recommend using Quote Zone, where you can receive a convicted driver's insurance quote within minutes. Tap the button below and get your quote today!
When will I stop having to declare my driving convictions?
Some serious convictions will always need to be declared, but others can be deemed as "spent" after a certain amount of time has passed. Typically, you will no longer have to declare your penalty points or endorsements once they have been cleared from your license, but this can vary with insurance providers. Some penalty points may still have an affect on your car insurance even after they are spent.
Remember that most speeding offences are not classed as a conviction that warrants specialist convicted driver insurance, but extreme cases or repeat offenders may need to opt for the policy.
Do I have to declare spent convictions to insurance companies?
With almost every insurance company, if you have any convictions then you will need to declare them within a five year period, even if they are spent.
Once the five years have passed, you usually do not have to declare any spent convictions and can return to your normal rate of insurance. Again, this depends on the provider and the circumstances, so be sure to stay in contact with your insurer. If in doubt, your best option is to be open and honest, as you could otherwise risk invalidating your policy.
What are my options as a convicted driver?
The insurance company you were with at the time of your conviction is probably not a specialised insurer, so you may be denied further insurance from them. Don't worry, this just means that your insurance company does not have the specialised underwriting for convicted drivers and you will need to find an insurer who does.
The best way to find affordable and reliable convicted driver insurance is to use Quote Zone by tapping the button below. You are simply required to enter some basic details and will receive your quote in just a few straightforward steps.
For more information and advice on car insurance-related topics, be sure to browse our library of articles, including:
---