Convicted Driver's Insurance
---
---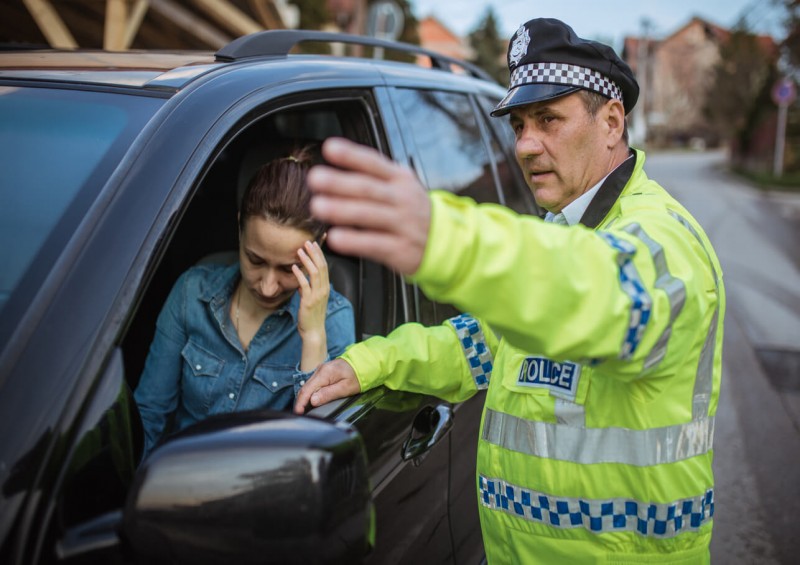 If you have convictions on your driver's licence then we understand how difficult it can be to get insurance, and if you do find a company that will insure you, how expensive it is!
It is possible to get reasonably priced vehicle insurance if you have previous convictions.
Compare UK Quotes is here to tell you how.
What counts as a driving conviction?
If you have been issued a conviction by the police for breaking a motoring law such as speeding or dangerous driving then you have a driving conviction. When you receive a driving conviction you will most likely be issued with points on your licence and will have to pay a fine.
Some common driving convictions include:
Speeding offences

Mobile phone offences

Not wearing a seat belt

Drink driving

Driving without insurance

Driving dangerously
The punishments for committing a driving offence can range from points on your licence, a ban from driving or even a prison sentence depending on severity.
For most cases however, a fine and points on your licences are the usual reprimands. In fact there are currently around 86,000 drivers on UK roads with 12 points on their licence.
Each driving conviction will be issued with a code that you will have to provide to your insurer. They vary in severity and will affect your insurance as such.
Some of the more common codes include:
Driving without insurance – IN10

Dangerous driving – DD40

Driving under the influence – DR10

Speeding – SP30
Getting insurance with convictions
Within vehicle insurance categories there is a policy written just for convicted driver insurance. In the past these were few and far between and people would have to pay extortionate amounts for insurance if they held any convictions. These days however, there is such a large array of insurance companies all having to be extra competitive in order to get customers, that there are reasonable rates for convicted driver insurance available.
Convicted drivers insurance is only offered by a select number of specialied insurance companies but there are more of them than there used to be. The type of cover they offer is still the standard three versions of;
Third party only
This covers basic insurance needs of damage to other people's vehicle but does not cover damage to your vehicle or yourself.
Third party fire and theft
This covers you for damage to anyone else's vehicle but also your own vehicle if it was stolen or damaged by fire.
Comprehensive
This policy will cover you against damages to anyone else's vehicle and for damages against your own including theft and damage from fire.
Who will insure you?
It is a legal requirement that your vehicle is insured even if it is just parked on the street. Firstly you will need to find an insurance company that offers convicted drivers insurance, and preferably one with the best cover for the most competitive rates – CUKQ's can help you with this!
If you are already insured with a certain provider you will need to get in contact and inform them of your new driving conviction and they will adjust your insurance accordingly. If you think the premiums have gone up too much then it might be worth shopping around and finding out how much specialised convicted drivers insurance will cost.
Some insurance providers will class your conviction as in increased risk that you will have an accident. For example if your driving offence was related to drink driving, speeding or dangerous driving then it seems fair for them to assume you are more likely to have an accident and claim on your insurance. This is why premiums can be so expensive for convicted drivers; however, if you know where to look you can find decent rates.
There are some insurance companies who will even insure your vehicle if you had criminal convictions like Insurance Revolution, My Car and Performance Direct.
When will I stop having to declare my driving convictions?
Some convictions will always have to be declared, for example if you went to prison for four years or more, however, others can be deemed as "spent" after a certain amount of time has elapsed. Typically, once your points or endorsements have been cleared from your license you will no longer have to declare them but this can vary with insurance providers who normally enforce the five year rule.
Remember that most speeding offences are not classed as a conviction that warrants specialist convicted driver insurance in the first place.
Generally speaking though, with almost every insurance company, if you have any convictions then you will need to declare them within a five year period even if they are spent.
After five years though, you do not have declare any spent convictions and can return to your normal rate of insurance.
What are my options as a convicted driver?
Your insurance company you were with at the time of your conviction is most probably not a specialised insurer and you will be denied further insurance. Don't worry, this just means that your insurance company does not have the specialised underwriting for convicted drivers and you will need to find an insurer who does.
Finding good rates and a specialised broker is just a case of shopping around like you would for any other type of insurance.
---