The Best Car Insurance Companies in the UK
A guide to finding the best car insurance provider.
---
---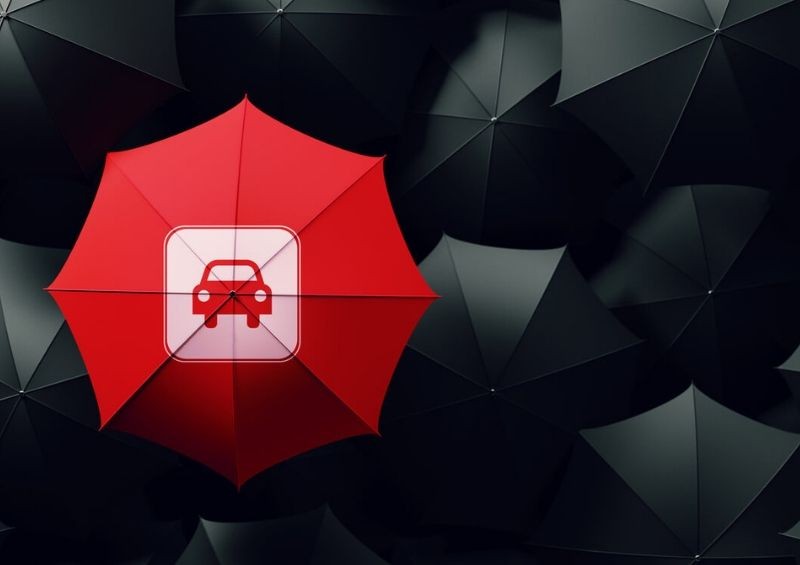 Getting car insurance or changing providers is a big decision to make, and it's a decision that could end up saving you hundreds of pounds per year for the same cover, if you choose the right provider.
But, whether you're a learner or an experienced driver, it can be difficult to determine the best car insurance companies in the UK without any guidance, which is where we can help!
When you start looking for the best car insurance provider, ask yourself:
Is this a fair price?

Am I getting enough cover to suit my personal requirements?

Could I get cheaper cover elsewhere?

Have I checked comparison sites and other providers directly?
Here's Compare UK Quotes' guide to determining the best and worst car insurance providers in the UK, including examples and a list of the most popular.
Finding the right car insurance company for you
When looking for the best car insurance providers, people generally look for value-for-money more than anything, and they're absolutely right to do so.
Choosing the wrong provider could leave you paying well over-the-odds for your car insurance policy, which is why it's important to shop around and find the most suitable insurer for your situation and your budget.
The best rated car insurance companies in the UK will be communicative, professional and well-reviewed by consumers. Their policies will be flexible to suit your specific needs, and you'll receive a genuine quote at an affordable and competitive price.
Value-for-money is an important factor in determining which provider you should choose, but don't mistake it for merely how cheap the cover is.
You can get cheap cover anywhere, but it might include lots of exclusions and circumstances which are not covered within the terms, meaning that it could end up being worth nothing at all when the time comes and you need to claim.
The cheapest, most basic car insurance will often only provide the bare minimum level of cover, so you need to find a balance between affordable premiums and an adequate level of cover.
By all means, shop around with a price in mind, but be sure to check that the policy's terms meet your needs rather than just going off the cost of the premiums.
For example, does it cover your commute, or is it a social-only policy? Will you be entitled to a courtesy car when you need one?
The best car insurance providers will give you this information upfront, but you should always check, and don't just assume that all the basics are covered – they might not be.
A list of car insurance companies UK
Many feel that the safest option when taking out car insurance is to stick to the trusted, established companies with a big name in the industry.
The best rated car insurance companies in the UK include, but are not limited to, the following car insurance providers:
NFU Mutual

Zurich

Co-op Insurance Services

Direct Line Car Insurance

LV= Car Insurance

AvivaPlus Car Insurance

Churchill Car Insurance

More Than Car Insurance
How many car insurance companies are there in the UK?
The top car insurance comparison sites in the UK will search around 120 providers for quotes, but a full list of authorised insurers is available from the Bank of England if you need to check whether a provider is genuine or not.
Car insurance comparison websites
A good way to view a variety of car insurance quotes alongside each other is by using comparison websites.
These allow you to compare and contrast policies offered by different providers side-by-side, in order to choose the cover best suited to you.
GoCompare and Confused.com are two of the best car insurance comparison websites in the UK, as they both search thousands of quotes from the best providers in the country to help you compare a wide range of policies in relation to their cost and terms.
You can get your quotes within a matter of seconds; simply tap the button below to begin with GoCompare.
Making full use of the best car insurance comparison websites available in the UK will undoubtedly better your chances of getting a more affordable policy, regardless of your personal situation or any factorst that you think might negatively impact your premiums (such as any previous driving convictions).
There are many other factors that can help you get cheaper car cover, including:
Why are some policies not on comparison sites?
Unfortunately, not all car insurance providers are on comparison sites, for a variety of reasons, which is why you might need to do some extra digging and contact some insurers directly for a quote.
It's certainly worth doing, as the providers not on comparison websites may offer the best car insurance deals.
Check out Bobatoo's useful guide to find out more about the best car insurance companies NOT on comparison websites.
The providers that are not on comparison websites choose to do so in order to:
Keep costs down as they aren't paying the comparison sites commission, which means they can use the savings to offer cheaper policies

Avoid being undercut by cheaper quotes
It's certainly worth getting quotes directly from some insurers that aren't on comparison websites, as well as those that are, in order to make sure you're getting the best deal possible.
The worst car insurance companies in the UK
The worst car insurance companies in the UK will:
Have poor customer service

Offer policies with many exclusions

Be poorly rated on consumer review websites
Although we advise those looking for insurance quotes to stick with the most well-known providers in order to avoid any fraudulent companies or scams, it's important not to assume that you'll be getting the best deal purely because you're taking cover out with a popular provider.
Check with consumer review websites and, most importantly, take your time when making your decision.
How to get a car insurance quote in the UK?
If you're looking to get a car insurance quote, there are a few details you'll need to provide to the insurer.
That includes your car's registration number or its make, model and age.
As well as this, for a more accurate quote from the best car insurance providers, you'll need to provide details about your annual mileage, the purpose of use (business or leisure), your address and where the car would be kept over-night (in a garage, on a busy road, in a secured drive and so on).
Tips for getting the best cover
Those looking for car insurance in the UK will undoubtedly need some help if they're going to find the best policy suited to them.
Here are some of our quick tips for getting the best, but also the most affordable, car insurance policy…
Shop around and gather as many quotes as you can

Increase your voluntary excess if you can afford to

Fit alarms, immobilisers or tracking devices to your car for added safety and therefore possible premium discounts

Although it may not come naturally, try to haggle and bargain your way to a cheaper motor insurance deal

Pay annually, not monthly, to avoid high interest rates

Check that your car isn't super expensive to insure before buying it

Park your car in the garage overnight
The cost of running a car is expensive as it is, so it's important that you find the best car insurance company and the most affordable (but comprehensive) policies that they offer.
Temporary Car Insurance
Under some circumstances, you might even find that temporary car insurance is the most ideal policy for your situation.
For example, if you're a student home from university for the summer and want to borrow your parents car, temporary cover could be far more affordable than amending an existing policy!
Many of the best car insurance providers in the UK will offer their own temporary car insurance for most drivers, but you should also consider getting quotes from short-term insurance companies that specialise in temp cover.
Insure Daily is one of the best specialist temporary car insurance providers, where drivers aged 19 to 75 years old can get comprehensive cover for as little as one day. The maximum coverage is 28 days, but you're able to extend your policy as you please if you find that you need it for a little while longer.
Here at Compare UK Quotes, we do the research into the best providers of car insurance in the UK so that you have all the information you need in one place. Keep up to date with our social media pages for all our latest money-saving and insurance guides!
Learn more about the different types of car insurance:
Third Party, Fire and Theft Car Insurance
Fully Comprehensive Car Insurance
The Main Types of Car Insurance in the UK
Remember, we can provide you with a list of the best car insurance companies in the UK in terms of their reputation and reliability, but it ultimately comes down to a matter of what suits your individual circumstances and where you can get the cheapest and best deal possible.
---