15 Tips to Reduce Your Car Running Costs
---
---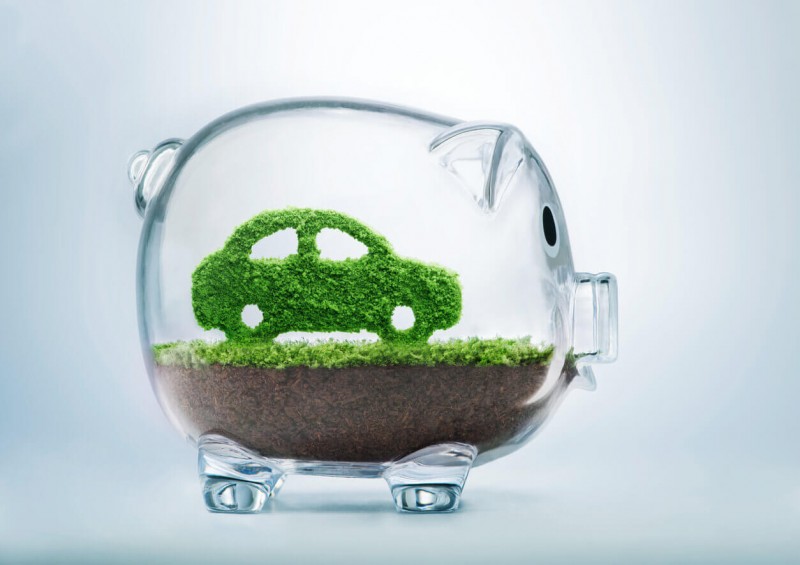 According to reports, the average cost of running a car in the UK is just under £2,000 per year thanks to insurance, MOTs, breakdown cover, parking, fuel and road tax. All these small but regular payments build up, but there are ways that you can save on all car running costs, as we'll explain in due course.
Here are our top 15 tips to help you reduce the cost of running your car!
1. Get the cheapest car insurance for you – with a little research
The cost of car insurance is one of the biggest burdens of driving, but it is legally required and could get you out of a sticky financial situation if you're ever in an accident. It's important that we don't just accept the first offer that arises – doing some research and browsing comparison websites could save you hundreds of pounds per year.
Most of us assume that third party insurance is the cheapest policy because it's the minimum level of cover required to legally drive, but that's not always the case.
Oddly, fully comprehensive cover can be cheaper for some people because opting for it means that you may be seen as a lower risk to certain insurance providers, despite the policy offering more cover than third party insurance.
There's no guarantee though, so be sure to get a range of quotes and use the numerous comparison websites available online for free to find the best deal. It requires some effort, but it could save you a serious amount of cash.
Also, when looking at policies, make sure you know exactly what you'll be covered for – at Compare UK Quotes, we recommend full comp insurance to make sure you're fully covered!
See our complete guide to car insurance for more information about different types of policies, or head to our motor insurance page for guides and resources covering everything you need to know about getting cheaper car insurance in the UK.
2. Get cashback on petrol and diesel with cashback credit cards
Fuel is by far the most regular car-related payment we make, with most UK drivers paying the petrol station a visit weekly, and it's not cheap! Drivers in the UK spend an average of almost £70 on petrol each month, but it's not uncommon for commuters to pay more, depending on the distance they travel to work.
There are ways that you can save money on petrol though, including pretty handy cashback credit cards. These special credit cards pay a percentage of up to 5% every time you spend on them, so they're really worth considering for your regular payments.
One example is the American Express Platinum Cashback Everyday card – a little long winded, but it does the job – which offers 5% cashback during the first three months of use (up to £2,000), meaning you could receive £100 cashback in three months!
Once the introductory 5% period ends, you'll get 0.5% cashback if you spend £0 to £5,000 and 1% cashback on anything above that.
As with all credit cards, there are conditions – you must spend over £3,000 on the card in a year to receive any cashback, and you will be hit with a pretty significant interest fee (22.9%) if you fail to make full repayments each month.
There are plenty of other ways to save money on petrol, including fuel vouchers from supermarkets and using reward cards such as Sainsbury's Nectar cards and Tesco Clubcards.
In tip #5, we'll explain how one simple search could help you find the cheapest petrol deals in your area.
3. Pay £14 to avoid £1,000 fine for expired photo card driving licence
The DVLA claim that over two million people currently have an expired photocard driving licence, so it's worth checking yours to avoid any fines. It's one of the more frustrating payments we have to make as drivers, but it has to be done.
The fine for an out-of-date or invalid photocard could reach £1,000 and it costs just £14 to renew online, £17 by post and £21.50 at a post office.
4. Pay your tax or risk being fined, clamped, or even losing your car
Paper discs no longer exist, but with everything being online, it's now easier for the authority to monitor who has and hasn't paid their road tax. When you get that reminder letter through the door, your best bet is to renew as soon as possible, or risk facing pretty extreme penalties.
Over 755,000 vehicles are untaxed on the road, according to research. These untaxed vehicles on the road are risking a maximum fine of £1,000, as well as the possibility of being clamped or impounded, which carries a £200 release fee plus a daily £21 charge every day until you pay up.
Get your impounded car insurance today!
5. Get cheaper petrol with comparison sites
You could save money each week by searching 'cheap petrol near me', which will take you to one of many fuel comparison websites available in the UK. Using these websites could help you save some money every time you fill up, so they're worth a quick browse occasionally.
It's also important to ensure that your driving habits are fuel-efficient, including the following:
Don't over-rev - Accelerate gradually in lower gears

Maintain a steady speed and anticipate traffic - Coast to slow down rather than breaking heavily

Drive in the correct gear - Use the shift indicator fitted on new cars from 2014

Try not to use air-con at low speed - Open the windows

Reduce electric use - Turn off the demister fan and rear window heater when they're not needed

Drive at the limit - Travelling at 80mph can use 25% more fuel than 70mph, and it doesn't really save you much time
You might be interested in reading: Eco tyres - What are they and how do they work?
6. Young drivers: make the most of specialist policies
Young drivers insurance in the UK can be extortionate, with those aged 17 to 22 years old paying an average of over £1,300 per year in premiums. It can really put a dampener on the joy of passing your test, but there are some ways you can get cheaper car insurance as a young driver.
Using specialist 'pay how you drive' car insurance could help you save, as long as you drive sensibly. They use a tracking device or GPS to monitor your driving activity, and you then pay an amount that is based on your mileage, driving style, and what time you use your car. See our black box insurance article for an impartial look at the pros and cons of one 'pay how you drive' scheme.
There are also specific young drivers car insurance brokers available in the UK, so be sure to take advantage of them as they could help you find a better deal than the standard comparison sites online.
7. Challenge the renewal cost of breakdown cover
Haggling isn't really in our nature as Brits, but doing so when it comes to the cost of renewing your breakdown cover could save you money.
It's pretty easy as well, with a recent poll showing that 88% of AA customers and 85% of RAC customers who made an attempt to haggle were successful!
8. Do a pre-MOT DIY check
Around 35% of cars fail their MOT test the first time around, but it's often for avoidable and easily fixable reasons that just require common sense, rather than technical knowledge.
If you do a pre-MOT test check yourself, you may find a few issues that you can repair yourself, rather than failing the MOT and forking out more cash. Here are a few things you can look for yourself before an MOT test:
Check your lights
Get a friend or family member to go in your car and test the lights as you walk around it – buying a new bulb and replacing it yourself could save you a decent amount of money. There are videos online to help you with this, if you want to know exactly what to look out for.
Test the suspension
It's unlikely that you'll be able to do a full suspension check yourself if you're not qualified or trained in the car industry, but there are ways of doing a general check of whether there's a problem with the shock absorbers or not. Quickly apply and release your body weight on each corner, and the car should resettle quickly if there's no problem. If it doesn't, there could be an issue with the shock absorbers.
9. Dispute unfair parking tickets – one in two people who do are successful
Parking tickets hit an all-time high recently, with 5.65 million drivers being hit with fines in 2017. However, over 50% of people who take their appeal to the independent tribunal win their case, so if you feel you've been misfortunate, it's worth appealing the fine.
In most cases, drivers have the right to appeal to the body that offered the ticket twice, and can then take their case to an independent adjudicator if they wish. In cases where a car is clamped or towed away, you are also able to appeal to the council or police.
10. Claim against pothole repairs
Claiming can be a tedious process that takes quite a bit of your time and effort, but it could save you hundreds of pounds in repairs if your car is damaged by a pothole.
You'll need a mechanic to back your claim and evidence of the pothole or incident itself (photos ideally) to be successful. If the authority responsible for maintaining the road has not done its job of repairing it, you could well be entitled to a useful payout covering any damages.
11. Fail to prepare, prepare to fail (during winter)
Preparing with a winter car check could avoid common (and costly) breakdowns due to the weather, so here are a few things to do before the frost, ice and snow comes in:
Check your tyres – a tyre tread of at least 3mm is recommended during winter
Check your battery – battery issues are the most common causes of breakdowns in winter
Vaseline rubber door seals to stop them sticking
Buy de-icer, a screen-scraper and anti-freeze in advance
12. Add a second driver to car insurance
Adding a low-risk second driver to your car insurance policy could reduce the cost of your premiums by quite a significant amount, because it may reduce the average risk. Avoid adding a high-risk driver though, as this may have the opposite effect.
It may not work every time, but given the cost of car insurance today, it's certainly worth trying.
Be careful not to confuse this with 'fronting', which is commonly done but totally illegal. Fronting is when people add their name as a main driver on someone else's car, such as their children's, and those caught could be prosecuted. Find out more about Fronting here.
13. Private parking firms issue invoices – they can't fine you
Supermarkets, housing estates and other private car parks are not able to issue fines – they can only give you an invoice, although these are often made to look like council fines. The wording of the invoices can also mimic the fines distributed by councils, being called 'Parking Charge Notices' instead of 'Penalty Charge Notices'.
The invoices they hand out are often unenforceable, and if you get a ticket from a private parking firm that you think is unfair, don't automatically pay it.
You can challenge tickets from these firms if you feel you've been unjustly given one, and it's likely that you'll win the appeal. 52% of appeals made to Popla (an independent body for parking charge notices) between October 2016 and September 2017 were successful in the driver's favour.
Read more: Don't Pay THIS Type of Parking Ticket
TIP: If you have a trip planned, whether locally or over 30 minutes away from your home, it's definitely worth booking car parking in advance. Have a look on Just Park here – you'll find the cheapest parking in the area you're travelling to!
14. Book cheap airport parking in advance
It's no secret that airports make a significant amount of money from their car parks, and if you turn up without booking in advance, you're likely to be charged well above what you should be paying.
Booking in advance can almost halve the cost of parking in airports, even if you do so in the car on your way there. Paying less for parking in the airport allows you to free up some spending money, and there's really no reason why you shouldn't!
15. Use your smartphone's Maps app
Your smartphone's built-in sat-nav app is more than just a directions provider – many are now able to give you real-time traffic updates, and even offer alternate routes while you're on the go if an accident causes delays on your normal route.
The traffic on iPhone Maps is incredibly accurate, so much so that it's worth using during any long-distance journey, regardless of whether or not you're familiar with the roads.
By using your smartphone as a sat-nav, you'll spend less time waiting in traffic and will therefore be more fuel-efficient on your journeys. Just DON'T use it while driving – always put your destination into the app before you drive off!
---