Impounded Car Insurance
---
---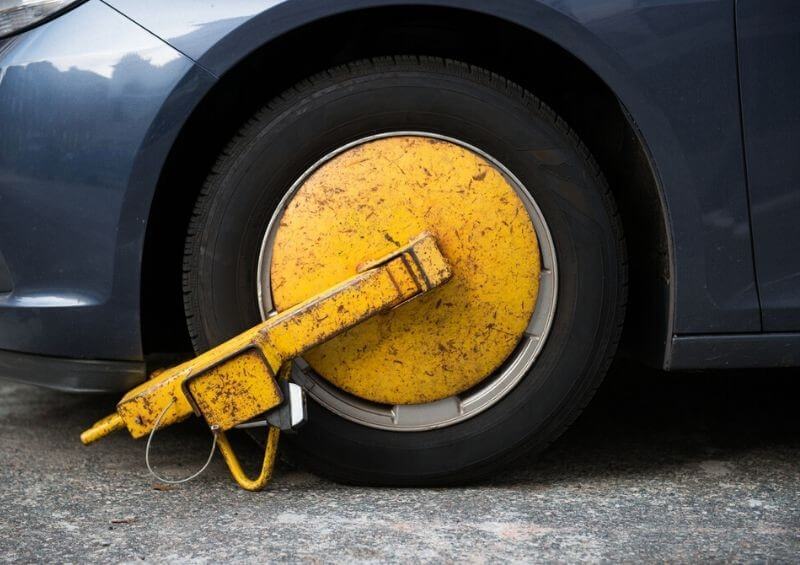 Impounded car insurance can help you retrieve your vehicle if it has been seized by the police, helping you avoid the prospect of one of your most prized possessions being crushed.
Some of us may never experience the inconvenience of our car being clamped or impounded, but in the unfortunate event that it does happen to you, you'll need to act quickly to get it released.
What is impounded car insurance?
In short, it refers to a policy that provides temporary car insurance for impounded cars, supplying drivers with sufficient documentation to recover their seized vehicle from a police compound.
If your car is seized by the police, you are required to provide them with insurance documentation proving that you have a policy in place that covers impounded vehicles and is valid for a minimum of 30 days.
Many standard insurance policies will not be acceptable because they rarely cover seized cars, which means that you may need to take out specialist impounded insurance. We always recommend that you check your policy wording in the first instance to see if you have this type of cover included.
Impounded car insurance is a temporary policy specifically designed to help you recover your impounded vehicle as quickly and easily as possible. Policies typically cover third party only and last around 30 days.
If you are handed a Section 165A seizure notice by the police for not having motor cover, a specialist impounded vehicle insurance policy will provide you with sufficient documentation to get your car back with as little hassle as possible.
You can, of course, get impounded van insurance or motorcycle cover as well.
Why would you need impounded car insurance?
Under Section 165A of the Road Traffic Act 1988, authorities are able to seize any vehicle that has been driven without insurance or by a driver without a valid licence.
Seized cars are taken to a police compound, where offenders must go to pay a release fee (daily charges will also be added for each day the vehicle is not collected). You usually have 14 days to recover your car, following which it could be destroyed.
If your car is impounded for having no insurance, it's important that you get sufficient cover quickly to recover the vehicle before it's at-risk of being crushed.
As we mentioned, most standard car insurance policies will not cover impounded vehicles, and for it to be released, you must have specialist cover that specifically covers the release of impounded cars and covers you for a minimum of 30 days.
You must act quickly to recover your car within the 14-day timescale, which is why getting impounded vehicle insurance online is your best bet, as the provider can instantly send you documentation and confirmation of the cover via email.
Recovering your car from a police compound
In order to recover your car from a police compound, you will need to provide a bit of paperwork, including: Your certificate of insurance that covers impounded cars, proof of vehicle ownership (V5 document), MOT certificate, proof of your identity via your driver's licence, and proof of your address using any standard document, including bank statements.
Can I use basic temporary insurance to recover my car?
Temporary car insurance is available from hundreds of providers, but many standard policies will exclude impounded vehicles and will therefore be insufficient when it comes to recovering your car.
For example, a standard one month temporary car insurance policy may cover you for 30 days or more, but it's likely that it won't include a specific clause to cover impounded vehicles.
Taking out a one day car insurance policy definitely won't be sufficient enough, as your policy is required to be valid for 30 days or more (and specifically include cover for impounded cars).
If you're a young driver, see our full guide to temporary car insurance for 18 year olds for more information.
Best impounded car insurance quotes
Many well-known and established car insurance providers won't offer car insurance for impounded cars, so you may need to find a specialist provider.
Cover from Insure4aday offers a reliable solution to retrieving your car from a police compound thanks to its immediate 30-day third party cover for drivers aged between 21 and 75 who have held a full driver's licence for over 12 months. The company offers a variety of short-term policies, so remember to check that the insurance you take out specifically covers impounded cars.
The benefits of Insure4aday impounded car insurance cover include the following:
Arrange impounded car insurance online within minutes

Cheap cover for drivers aged between 21 and 75

Insurance certificate can be downloaded/printed instantly

Secure credit and debit card payments online

Reliable temporary car insurance for impounded cars
Get your impounded car insurance quote online from Insure4aday and you could be covered in minutes, with paperwork sufficient enough to recover your vehicle with little hassle.
Remember, although you'll be looking for a quick fix and time will be working against you, it's still important to do a quick impounded car insurance comparison online before signing on the dotted line, even if you get quotes from just two or three different companies.
What if I'm not the registered keeper?
As a registered keeper or owner of a seized vehicle, it is legally your responsibility and you must be present (in person) to prove ownership and pay the charges. If you're not the registered keeper of the vehicle, things aren't as straightforward.
The official keeper of the impounded vehicle must be present when it's recovered, but they can nominate someone to retrieve the car on their behalf, as long as they have provided proof of ownership in person.
There are some exceptions, such as being out of the country, in police custody, or having a medical issue. In any of these circumstances, you will need to contact the relevant authorities to discuss it in detail.
Impounded car insurance for those under 21
Impounded car insurance can be more difficult to take out if you're under the age of 21, as many temporary providers will only offer cover for those aged between 21 and 75. You may still be able to find cover if you are under 21, but providers are hard to come by and it's likely to be more expensive than what more experienced drivers would pay.
Most providers will also refuse to provide impounded car insurance to provisional licence holders, and it's often required that drivers have held their licence for at least 12 months to be eligible for cover.
For more saving money and insurance advice in the UK, browse our library of articles and remember to keep your finger on the pulse by Liking our Facebook page.
---