Third Party Car Insurance Explained
The minimum level of cover legally required.
---
---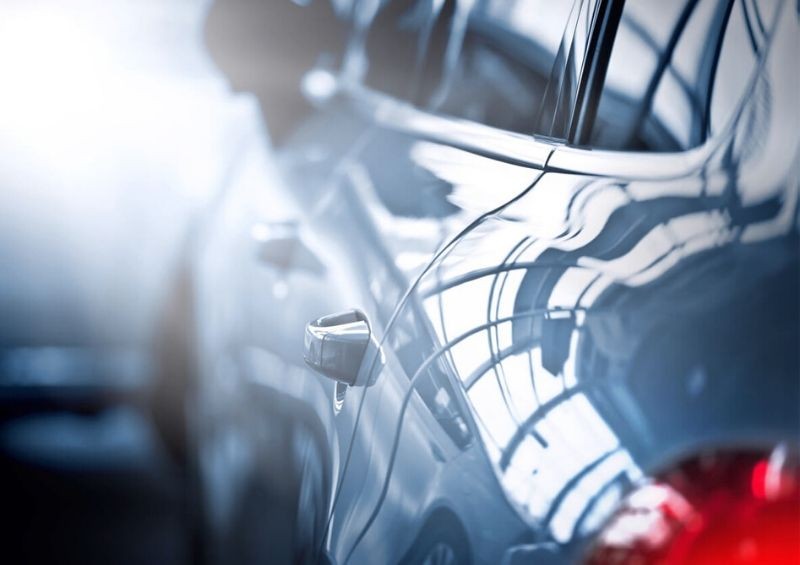 Car insurance is compulsory for all drivers in the UK; there's no two ways about it.
In order to drive on UK roads, you are legally required to have a car insurance policy in place, with the minimum level of cover available being third party only insurance (TPO).
Despite being one of the most common types of car insurance, not everyone fully understands what third party car insurance covers and many falsely believe that it is always the cheapest policy for all drivers.
This guide to third party cover will introduce exactly what the policy covers, its benefits, and some of the possible drawbacks of holding this basic car insurance policy.
In this guide, we cover:
What is third party car insurance?
What does third party car insurance cover?
What is the best car insurance policy for you?
What is third party car insurance?
Basic third party only car insurance – or TPO cover – is the minimum level of cover legally required to drive a vehicle on UK roads.
This type of insurance, in short, protects policyholders against the costs associated with third parties – other people, vehicles and property – in the event of a road traffic collision when they were at fault.
Being the minimum level of cover available, most people assume that third party car insurance must also be the cheapest policy. Traditionally, that was true, but market trends have since shifted, meaning that it isn't necessarily the case anymore.
What does third party insurance cover?
Third party insurance covers policyholders if they damage someone else's property or cause them injury; this includes both their own passengers, people in another car and pedestrians.
If you are involved in an accident, third party car insurance will typically cover you for:
Injury to a person in another vehicle

Damage to another person's vehicle

Damage to another person's property – walls, garages, etc.

Injury to a passenger in your vehicle
But there are some significant limitations to third party cover, including the fact that policyholders are not protected against any damage done to their own vehicle after an at-fault accident (an accident that was their fault). Instances that are typically excluded from third party insurance policies include:
Of course, as with most types of car insurance policies, you are able to add optional extras such as personal injury cover and windscreen cover, but this will inevitably increase the cost of your premiums.
Always read the terms and conditions of your policy before agreeing to it; as tedious as it may be, doing so could save you a lot of money and some serious hardship if ever you need to make a claim, and it will help avoid any unwelcome surprises down the line.
Medical and legal expenses for your own injuries
As its name suggests, third-party only insurance does not cover medical costs or legal expenses relating to your own injuries. Instead, standard TPO insurance only provides cover for other drivers and pedestrians, so you may need additional legal expenses cover or personal injury insurance as optional extras if you would like this type of protection.
Adding optional extras can be expensive, however, and you may want to consider getting fully comprehensive cover instead.
Damage to your vehicle
If you're involved in an at-fault car accident, where you were the primary cause, third-party car insurance won't offer sufficient cover to provide a pay-out to cover the cost of repairing or replacing your damaged vehicle.
Any damage done to the other party's car or property will be covered and paid for by your insurer, but your vehicle will not be protected. You will, therefore, need to cover the costs out of your own pocket, meaning that TPO insurance isn't always the most cost-efficient policy.
If you're looking for car insurance that provides cover for other vehicles and your own, you may want to consider fully comprehensive insurance, but if you don't need to protect your own vehicle – for example, if you have an inexpensive and relatively run-down car – it might make sense for you to opt for third-party cover.
Stolen vehicles
Third-party car insurance does not cover you if your vehicle is stolen, but it's worth noting that both other types of insurance (third party, fire and theft (TPFT), and fully comprehensive cover) do.
TPO cover can therefore be risky if you own an expensive or desirable vehicle, as you would need to cover the costs of replacing it yourself if it is ever stolen.
Fire damage
Third party insurance will not pay out if your vehicle is damaged by fire, and if you want this additional cover, your best option is to consider either TPFT insurance (one level of cover above TPO insurance) or fully comprehensive cover (the most extensive type of insurance available).
Windscreen damage
Windscreen damage is not included as standard within most third-party car insurance policies, but it's worth remembering that some providers will also exclude it from their fully comprehensive policies.
Most comprehensive insurance policies will include windscreen cover, but it's always worth checking the terms and conditions of your policy as it isn't always guaranteed.
If you find that your car insurance does not cover windscreen damage, you may want to consider buying a windscreen cover policy as an optional add-on, as the cost of repairing or replacing a cracked or chipped windscreen can be significant.
Find out more in our full guide to windscreen insurance cover.
Damage to your possessions
Third-party insurance policies do not cover your belongings (i.e. things left in your car, such as a laptop, mobile phone, sat-nav, and so on), but most comprehensive policies will typically include some level of personal possessions cover, as will some TPFT policies.
You can also add this as an optional extra, but it may be more cost-efficient to simply avoid leaving your expensive possessions within your vehicle if possible.
The cost of third party car insurance
Despite being the minimum level of cover legally available to drivers in the UK, third party cover is not necessarily the cheapest option for all.
How does that make sense? Well, traditionally, TPO cover was the cheapest policy available as you might expect, but insurers then noticed that more and more high-risk drivers were taking out the policy due to its low cost.
As it became a policy associated with high-risk drivers and newly qualified drivers, the cost of premiums gradually rose until it became one of the most expensive types of car insurance, with many now finding that it is even more costly than fully comprehensive cover.
If you want to take out TPO cover in the UK, it is conceivable that some insurance providers may now assume that you are a high-risk driver.
Remember, though, that the cost of car insurance varies considerably between each individual, so get quotes from as many providers as possible as you will only know which policy best suits you once you have shopped around.
Other types of car insurance
The three main types of car insurance are:
Third party only

Third party, fire and theft

Fully comprehensive
Third party, fire and theft insurance includes the protection offered by TPO insurance, as well as additional cover in the event of your car being stolen or damaged by fire.
Fully comprehensive car insurance, on the other hand, is the most extensive policy available to drivers in the UK, covering costs associated with damage to yourself and your vehicle, as well as the cost of damages and injuries to third parties and their property.
What is the best type of car insurance?
The truth is that the best type of car insurance for you depends almost entirely on your personal situation, as there are various benefits to all policies.
See our full guide to all types of car insurance for simple explanations of all three and a list of the benefits of each.
One of the general benefits of third party car insurance is that it can be a useful policy if the value of your car is low. If you have an older or less valuable car, it would probably cost less to repair or replace in the event of an accident than a luxury vehicle, meaning you could save money in the long-run with TPO cover.
Again, it depends on your situation, so think carefully about what cover you require and find the best and most suitable deal for you.
Cheap third party car insurance in the UK
Looking for the cheapest third party car insurance? Head over to GoCompare to get your quotes from a wide range of providers in the UK within minutes. Don't pay more than you should for your car insurance. When it matters, Go.Compare.


It's important to get car insurance quotes from several providers, but be sure that you do not make your decision based solely on the price alone. To compare quotes now, simply tap the button below:
If you'd like more information, feel free to browse our website for all the car insurance resources and guides that you could ask for.
Related articles:
What is Comprehensive Car Insurance?
Car Insurance Extras: Which Ones Are Worth it?
Types of Car Insurance Explained
---