Cheap Car Insurance for New Drivers
---
---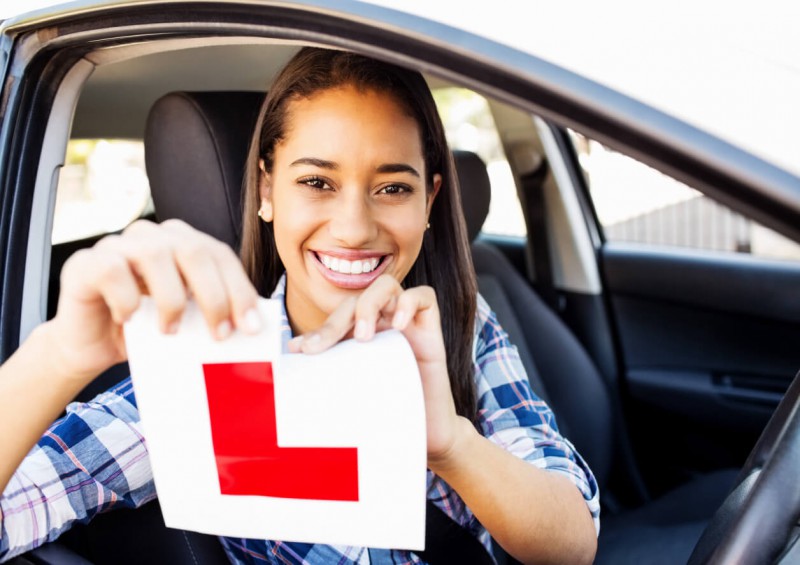 It's easy to make the assumption that everyone passing their driving test is a 17 or 18-year-old, but that's not always the case, particularly in recent years as more people are now waiting until they're a bit older and more financially secure to start learning.
In fact, although the vast majority of people getting a provisional driving license are generally between 17 and 25, there is still a spread of ages who are taking those first steps to getting on the road.
According to government statistics, there were 84 people aged 90 and over with a provisional licence in December 2019, with the oldest being 105 years old. There were also over 340,000 17-year-olds and 185,000 30-year-olds with provisional licences, showing the wide spread of ages amongst those learning to drive.
Being a new driver doesn't always mean being a young driver, but it does mean setting up a new car insurance policy. Regardless of how old you are, here's our guide to getting car insurance for new drivers!
Read more: Car Insurance for New Drivers Over 25
Getting car insurance can be daunting the first time you do it. There's the feeling that if you get it wrong, you won't be legal on the road, as well as the worry that it'll cost too much or that you'll be ripped off. There's also the concern that a crash will happen and you won't have the right insurance in place. This guide is here to help cover all that, and make sure you choose the best car insurance option for you.
Why do I need car insurance?
Car insurance is a legal requirement in the UK – you cannot drive without it, as stated in the Road Traffic Act of 1988, and the punishments for NOT having cover include fines, driving bans, and possibly even jail time.
Car insurance is the amount you pay for a company (the insurer) to accept the risk of paying for any damage in the event of an accident - whether it involves a pedestrian, another car, or a static object).
There could be more damage done than you might consider – even if you crash into a post and no one is hurt, there's still damage to be put right and paid for. Maybe the post has been pulled from the ground… maybe someone needs to dig it up and replace it, which can take a few days to do… Already that post is costing you hundreds – and that's without the damage to your own car or personal injuries which could lead to time off work.
A car accident, even a minor one, can cause thousands of pounds worth of damage, which someone has to pay for!
It's much better to pay an insurance company regularly to be there to cover you if something does go wrong, rather than you having to pay up yourself one day.
Once you realise what it's for, the premiums (the amount you pay monthly or annually) suddenly don't seem so bad.
Choosing the right provider
There are lots of car insurance companies across the UK, all vying for your business, and their services are varied. Additional services you might get with your insurance include breakdown cover, free windscreen cover, cover for driving other cars, cheaper cover for a named driver, even a free cuddly toy.
Car insurers are fighting for your custom, and will offer whatever they can to entice you.
The chances are that you'll want some services and have no need for others. Shopping around is a big part of getting good insurance – but it can be time consuming and difficult to know where to begin - that's where we can help!
The best car insurance companies in the UK
Choosing the right car insurance policy is a decision you need to make based on your own requirements, but we can point you in the direction of the best providers in the UK.
Recent research suggests that the best car insurance providers in the UK include:
Age Co (For those over 50)
Aviva Plus
AXA
Churchill
Direct Line
More Than
Saga
Sainsbury's Bank
Rather than going directly to every one of these companies, you might want to use the more efficient car insurance comparison websites.
One of the best comparison sites in the UK is Confused.com – simply tap our links to either and you could get your quote within a matter of minutes.
These comparison sites search hundreds of the UK's most trusted providers to find you the best deals for your situation, so they're certainly worth using when shopping around. Before signing on the dotted line, remember to go with an insurance policy that covers your requirements – don't make your decision based on the price alone.
The different types of car insurance in the UK
There are three main types of insurance:
Third party
Third party only cover (TPO) is the simplest form of car insurance available and was also the cheapest, until recently. It covers other people ('third parties') but not you personally. If you are in a crash, the person you hit, their car, their passengers and even their pets sitting in the back of the car – all of this is covered and you don't have to worry about the costs. Your car and your own injuries, however, aren't covered - even though your passengers are (because they're considered 'third parties').
In an ideal world, third party insurance would be considerably cheaper than the alternatives, but the truth is that there are many fully comprehensive policies that will work out more economic than third party and as such, these policies are slowly dying out.
Due to insurers noticing a trend of high-risk drivers opting for TPO cover, premiums have increased and fully comprehensive policies are now often available at a cheaper price, despite offering far more protection.
Third party, fire and theft
As the name suggests, third party, fire and theft covers everything in the third party policy, plus your car being damaged by fire or stolen. All the other parts of third party insurance apply.
Fully comprehensive
Fully comprehensive cover is the most common type of car insurance. It covers everything mentioned in the previous policies, plus any damage done to your car. Depending on the insurer and the specific policy, it could also cover car contents, your medical expenses should something have happened to you, driving abroad, a replacement courtesy car while yours is being repaired and more.
Unless there is a real reason not to – such as a substantially cheaper third party quote – most people opt for fully comprehensive insurance.
Telematics and black box car insurance
Black box insurance is a way that young and inexperienced drivers (and those with previous convictions) can reduce the cost of their premiums by proving that they are safe and responsible drivers.
Telematics insurance, as it's also known, is one of the cheapest ways to get cover as long as the policyholder drives responsibly. It has even been reported that getting black box insurance could save young drivers between 17 and 24 an average of £151.25 per policy!
Read our full guide to black box car insurance or get your cheap quote today from Ingenie using the button below!
What about car insurance extras?
You will also find that many optional extras are offered alongside your basic car insurance policy, and some of these can be useful, but they often come at an additional price. Take into account your personal needs when choosing which car insurance extras are worth having, and remember that many of the additional policies offered will not be relevant to you.
Some of the most common optional extras include courtesy car insurance, car key insurance, windscreen cover, no claims bonus protection, and contents insurance.
There may be additions such as cover for driving abroad, which may not apply to you – in this case, you can exclude these from your policy and save yourself some money.
Ask your insurer about optional extras and be sure to opt out of any that you don't need.
Temporary car insurance for young drivers
Temporary car insurance is also an option if you require cover for a short-term period. For example, if you go to university and only need to drive for a month or so while you're home.
Under certain circumstances, temporary car insurance can be much more cost-efficient than taking out an annual policy. Learn more about this type of cover in our guides to short-term car insurance for 18 year-olds and under 21-year-olds.
What is car insurance excess?
When you make a claim, the insurance company has a pre-agreed amount, called 'the excess', which you have to pay towards repair costs in the event of a car accident. For example, if the total bill is £3000, and you have an excess of £500, you will have to pay the first £500 and your insurer will cover the remaining £2500. Equally, if the bill is £300 and you have the same excess, you will be responsible for the full amount – in these cases, many people choose not to contact the insurance company at all so that they keep their no-claims discount, and just pay for the damages themselves.
Excess is split into two – compulsory excess which is unavoidable and set by the insurance company, and voluntary excess that's set by you. Voluntary excess can be set at zero (and often is), but the more you set it at, the cheaper your premiums will be.
If you trust your driving and believe you won't have an accident which causes you to claim on your insurance, then setting a larger voluntary excess will help you keep your monthly payments down.
Remember only to set a voluntary excess that you would comfortably be able to afford, because if you ever need to claim and can't afford to cover the excess, all sorts of problems can arise.
Read our full guide: What is Car Insurance Excess?
What is a no claims bonus?
Every year you drive without having an accident and calling on your insurance company to make a claim, you get a year of no-claims discount (or a no claims bonus). These build up, so two years of continuous careful driving gives you a two-year no-claims, etc.
Your no-claims discount goes a long way to lowering the price of your premium – it is tangible proof that you are a reliable low-risk driver and is appreciated by the insurance company.
No-claims discounts are transferrable, so there's no need to stay with the same insurance company to maintain it. If you get a better offer somewhere else, then you can switch over with your no-claims discount intact.
Get a car insurance quote
Getting a car insurance quote is quick and easy when you use the best comparison websites, including Confused.com.
See our related guides for more information on car insurance, including:
---