How to Get Cheap Car Insurance at the Age of 17
---
---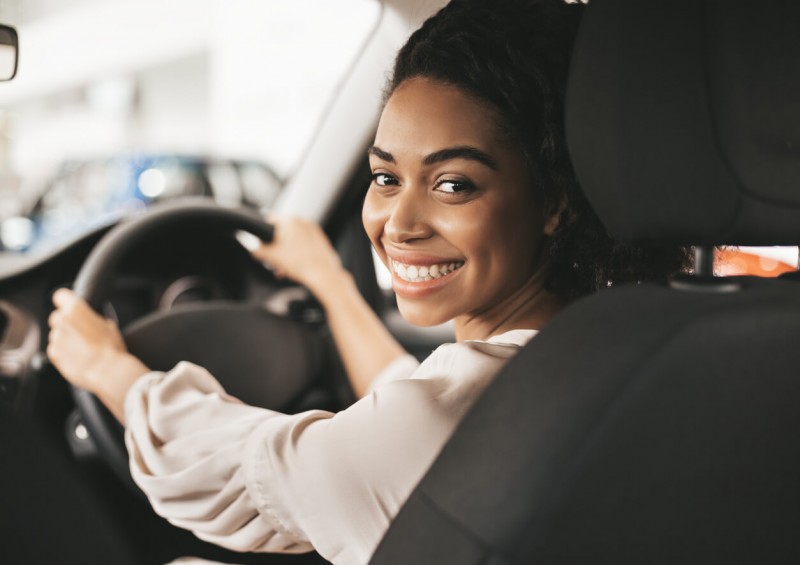 The eye-watering cost of car insurance for 17-year-olds is the cause of much consternation amongst cash-strapped families with many unwittingly believing third party car insurance is the cheapest option for a young driver.
Additionally, with such a high percentage of car accidents and fatalities continuing to involve young drivers, the extortionate cost of car insurance continues to remain unaffordable for many, with some new drivers resorting to driving without insurance!
And because many young drivers opt for third party insurance thinking this will cost less than fully comprehensive cover, this has now driven the price of comprehensive insurance down and the cost of third party insurance up.
But do not despair! Read our guide here for invaluable tips and guidance on how to get cheap car insurance for teens (well not 'cheap' exactly, but cheap-er).
What is the cost of car insurance for a 17-year-old roughly?
The average cost of car insurance for a 17-year-old can vary between £917 and £2,047 per year for comprehensive cover, depending on the insurer and the data source.
The disparity between these two prices clearly shows how important it is to compare quotes for car insurance before committing to an insurer and remember, you always have 14 days to change your mind and cancel a policy if you subsequently find a cheaper deal elsewhere.
Why is car insurance for younger drivers so expensive?
Car insurance is so expensive for young drivers because driving statistics show that young drivers are much more likely to have an accident than older, more experienced drivers.
AA Charitable Trust data from 2018 indicates that 40% of young UK drivers had a car accident before the age of 23 and 26% of new drivers had an accident within 2 years of getting their licence.
These scary statistics flag up all young drivers as 'high risk' to insurers which makes the cost of all young, new or learner driver insurance policies so exorbitant.
Can I spread the cost of car insurance?
Yes, the majority of insurance companies in the UK allow you to spread the entire cost of annual premiums and pay for your car insurance monthly by direct debit (this can also be referred to as no deposit insurance).
However, some insurers will require payment of a deposit (usually approximately 20% of the annual policy value), some will charge interest and treat your insurance as a 'loan' whereas many other insurers will allow you to pay monthly without having to pay a deposit or any interest.
When you pay monthly, you will be required to pay the cost of one month's insurance upfront and this first payment can slightly differ in amount from the remaining 11 monthly payments.
Overall, it is usually cheaper to pay for your insurance in one lump sum, but of course, if you're taking out car insurance for a 17-year-old, the excessive costs make paying a lump sum an unrealistic option for many.
Note: If you decide to pay monthly and miss a payment, this could be noted on your credit report and affect your credit score, which could make it difficult for you to obtain a loan or credit in the future.
Can adding my parents to my policy lower the cost of cover?
Yes, adding your parents to your car insurance policy can lower the cost of your premiums, especially if your parents have an excellent driving record and no unspent convictions.
However, you should only add your parents (or any other family member or close friend) as a "named driver" indicating that they only drive your car occasionally.
The person who drives the car the most should always be the main policyholder and not an additional named driver. Deliberately making an occasional driver of a vehicle the main named policyholder (to reduce insurance costs) is an illegal practice known as fronting and could invalidate your insurance.
You might like: How can car insurance become void or invalid?
How to get cheap car insurance as a 17 year old
Eights ways 17-year-olds can get cheap car insurance:
1. Add a responsible "named driver" to their policy
Adding a family member (usually a parent) or an older friend with a clean driving record to your policy as a "named driver" will usually reduce your premiums (just beware you're not fronting).
2. Add their name to their parents' car insurance policy
Adding your name as a "named driver" on your parents' car insurance policy is a cheaper way to get insurance, but of course, your parents' insurance premiums will increase as a result.
3. Take out black box car insurance
A black box is telematics equipment that you can have installed in your car to monitor your driving, and your insurance premiums will be priced according to how well (safely) you drive your car.
4. Take out temporary car insurance
If you only drive occasionally, it usually works out cheaper to take out temporary car insurance so you only pay for insurance for the occasional times you drive (i.e. while taking driving lessons or when you're home from uni).
5. Buy a car that is cheaper to insure
The less powerful a car is, the cheaper it is to insure; group 1 cars are usually the cheapest cars to insure.
6. Take an advanced driving course
Pass Plus is a practical driving course you can take with a registered, approved driving instructor (ADI). The course lasts at least 6 hours and because it teaches drivers how to drive safely, can reduce the cost of insurance premiums. Check which insurers will offer you a discount if you have a Pass Plus certificate and how much that discount will be. Most courses cost between £150 and £200 so check how the cost of a course compares to the savings that can be made on your insurance.
7. Avoid 'boy racer' and other types of modifications
Any type of modification to your car, however insignificant, must be reported to your insurer as a matter of course but most minor car modifications do not usually affect your premiums. However, modifications that boost a vehicle's performance or make it more prone to being in an accident or stolen, will most definitely increase insurance costs.
8. Buy an electric or hybrid car
We appreciate many of you cannot afford to buy an electric or hybrid car but if you can and do, you can save hundreds of pounds a year not only on insurance but on running costs too. Electric cars are also exempt from vehicle road tax and electricity is cheaper to pay for than fossil fuels.
Where to compare car insurance for 17-year-olds
To get the best possible deals, you can compare car insurance quotes for 17-year-olds using online insurance comparison sites that provide quotes for all types of car insurance including black box, young driver, and learner or provisional driver insurance.
Which cars are cheapest to insure for drivers aged 17-year-olds and new drivers?
According to Admiral.com, the top five cheapest cars to insure for 17-year-olds and new drivers in 2021 are:
| | |
| --- | --- |
| Car | Annual insurance premium (average) |
| 1. Hyundai i10 | £754.71 |
| 2. Volkswagen Up! | £774.62 |
| 3. Citroen C1 | £787.87 |
| 4. Ford Ka | £788.05 |
| 5. Toyota Aygo | £790.22 |
Learn more in our list of the cheapest cars to insure right now.
Get a quote for car insurance here or see our guides below for further advice and info!
Related guides
---