Car Insurance for Teenagers in the UK
How can young drivers get cheaper car insurance?
---
---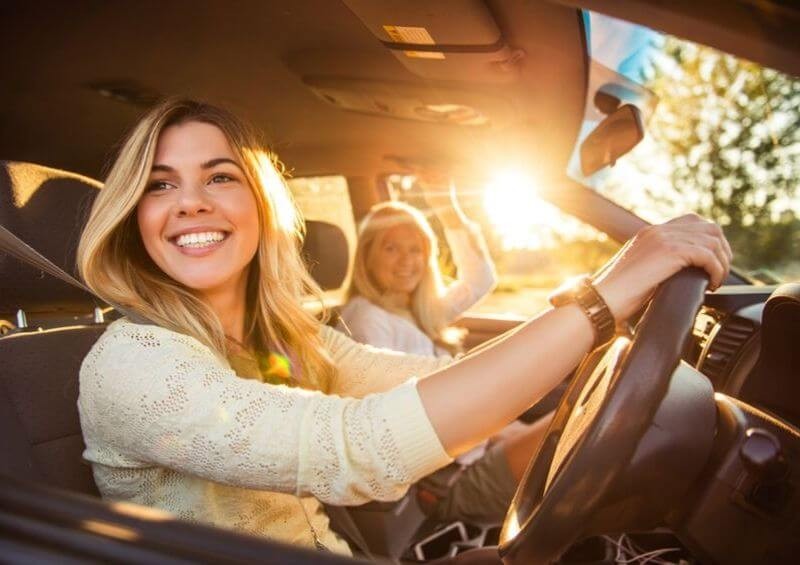 In this guide:
What is young driver car insurance?
How much is car insurance for teens?
How can young drivers get cheaper car insurance?
Cheapest car insurance for teens
Car insurance for teenage learner drivers
Best insurance for young drivers
As a teenager, passing your driving test and experiencing the freedom and independence of being on the road alone is a fulfilling achievement and one that should be enjoyable!
But that excitement can be dampened somewhat by the burden of the expensive car insurance policy that you're destined to face, regardless of how little minors you passed with or how careful a driver you are.
It's simply a given that car insurance for teenagers is going to be more expensive than other age groups, but there are ways to reduce the cost.
Here at Compare UK Quotes, we have scoured the market to find the best car insurance for teens available in the UK – find out more in this simple guide to car insurance for teenagers.
What is young driver insurance?
Most of the best car insurance companies in the UK offer a wide range of products, including affordable policies to cover young drivers aged 17 to 25.
Finding a provider with a specified intention of helping young drivers get a good deal on their car insurance is important, because the cost of teen car insurance varies considerably between each company.
The level of cover provided by young driver insurance depends on the terms of the policy that is taken out, and there are three main types of car insurance policies choose from:
Fully comprehensive car insurance

Third party fire and theft cover

Third party car insurance
Each type of policy offers a different level of cover, with the legal minimum in the UK being third party cover, and the most extensive being fully comprehensive insurance. We recommend taking out fully comprehensive cover to ensure that you remain safe and fully protected if you're ever unfortunate enough to be involved in a road traffic collision.
How much is car insurance for teens?
It is common knowledge that car insurance for teenagers and those in their early twenties is more expensive than any other age group, with some policyholders paying over a thousand pounds a year for cover.
The average cost of car insurance for new drivers is £979, but how much you pay depends on a variety of factors, such as the car's make and model, any car modifications, the area you live in, where the car will be parked, any optional extras you require, and your annual mileage.
As we know what factors the insurance providers consider when setting your premiums, there are ways to reduce the cost.
How can young drivers get cheaper car insurance?
There are a few things you can do to get cheaper car insurance in the UK:
Shop around and compare car insurance quotes on sites like

Build your no-claims bonus (a long-term solution, rather than a short-term fix)

Be careful with the make and model of car you drive – avoid modifications

Park in the safest place possible

Set a high excess (but one that you can afford)

Pay premiums annually instead of monthly, to avoid interest rates

Get your mileage as low as possible, but don't lie about it

Complete advanced driving tests such as the Pass Plus course

Fit gadgets – alarms, security tech and dash cams
Read more: How to use gadgets to reduce car insurance cost
New driver insurance on parents' car
You can be added as a named driver to your parents' car insurance policy, as long as you are not the main driver and only use the car occasionally. If you are added as a named driver on their insurance but are the main user of the vehicle, you are committing a crime known as fronting – a serious type of fraud – and could be prosecuted!
Your best option is to get your own car insurance policy as the main driver and add some experienced named drivers, such as your parents. 35% of young drivers do so and it almost always leads to cheaper car insurance premiums.
Cheapest car insurance for teens
What company has the best car insurance for teenage drivers? Well, it depends on your personal requirements and you will need to do some shopping around, but there are many providers to choose from, including:
Why is insurance so high for young drivers?
You have probably come to terms with the fact that you may have to pay more for your car insurance than any other age group, but why? What is the reasoning behind higher premiums for teenagers?
The simple answer is a lack of experience on the road – alone, at least – which means that you are considered a higher risk to insurance providers. Irrespective of your driving prowess, new drivers have no way of proving that they are a safe driver to begin with.
Insurance companies base their prices on statistics, and with 25% of motoring claims being made by those under-25 years old, it's no surprise that insurance is more expensive for teenagers.
Initially, premiums will be high and will remain as such until a black-box provides insurers with data regarding your driving tendencies or you build up a no-claims bonus. You are, however, likely to see a significant drop in the cost of your car insurance once you reach 25 years old.
Read more: Why is car insurance so expensive?
Despite the cost, it's absolutely worth getting car insurance, otherwise, the consequences are damning. Find out the exact consequences of not having car insurance right here.
Car insurance for teenage learner drivers
Before passing your test, you also need insurance as a learner driver.
Learner driver car insurance is included within the cost of near-enough all driving lessons in the UK, but if you partake in any driving activity outside of lessons – with a parent, for example – you will need your own, separate insurance policy in place (whether it's temporary car insurance or specialist learner driver cover).
If you want to know more about getting cheap learner car insurance, see our full guide here.
Tap the link below to get your learner driver insurance quote today!
Best insurance for young drivers
Here at Compare UK Quotes, we want what's best for you – so be sure to follow our tips for cheaper car insurance for teenagers and you will be well on your way to a more enjoyable and affordable driving experience.
If you're ready to start shopping around for car insurance quotes, your best bet is to begin by comparing quotes. It's important to shop around, but try not to choose a policy based on price alone. Purchase a policy that is going to protect you for all eventualities, rather than simply opting for the cheapest.
If you want to know more about car insurance, browse our range of relevant articles and you will be sure to learn something new!
Related articles:
I'm Learning to Drive: Do I Need Car Insurance?
---