I'm Learning to Drive: Do I Need Car Insurance?
All you need to know about learning to drive
---
---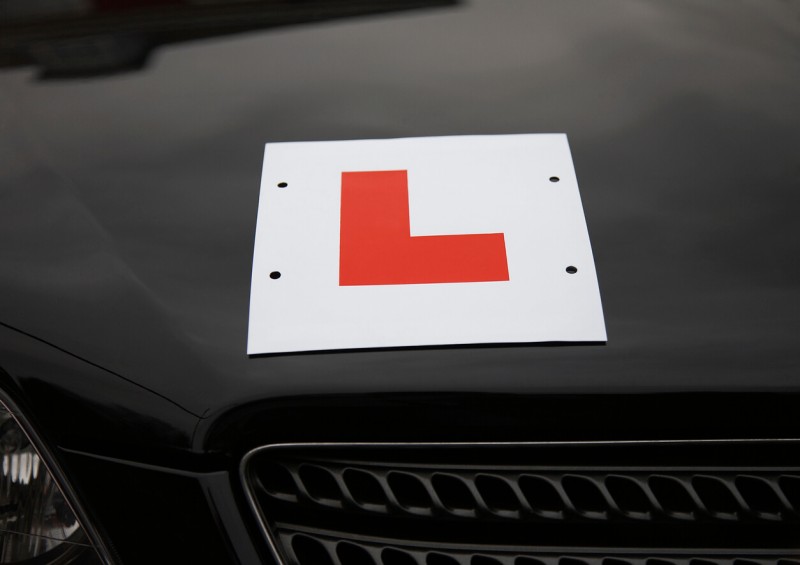 It's the first thing on most people's minds in the weeks leading up to their 17th birthday – learning to drive. The freedom to be able to drive wherever you want, whenever you want, with the cost of fuel the only thing standing in your way.
The cost of fuel and car insurance, of course.
Learner driver car insurance: Do I need it?
Car insurance for new drivers is notoriously expensive, but you don't need to worry about that just yet – you need to pass your test first! And to pass your test, you'll need to learn to drive.
Whether it is your first time behind the wheel or you are ready to take your test, anybody who drives a car on public roads is required, by law, to have car insurance.
Do you need insurance to learn to drive with an instructor?
Once you've received your provisional driving licence, your next step will be to start looking for a reputable driving instructor – ideally somebody recommended to you by friends or family who have had past success under their guidance.
Driving lessons don't come cheap, though. In fact, the average cost of a 1 hour driving lesson is £24 and many instructors will insist that a 2 hour lesson is required to help speed up your progress – that's £48 per lesson and over £1,100 in total going on the Driving Standards Agency's (DSA) recommended 47 hours of tuition.
The good news is that, when learning to drive with an instructor, your learner driver car insurance is included in the price of your lessons (hence why they are so expensive).
Did you know? You can start learning to drive before you turn 17. There are companies which offer driving lessons on private roads for children as young as 10! You won't be able to take your test (or learn on public roads) until you turn 17, but it can help to speed up the process.
Do you need insurance to learn to drive with your parent's car?
Yes – and this is where the costs can begin to rise quite drastically. Learner driver insurance (sometimes called provisional insurance) is a must when driving a car without a qualified instructor. Driving without insurance is against the law and can be punished with an unlimited fine and a complete driving ban.
Learners must be supervised at all times by somebody who:
Is at least 21 years of age (25 with some insurers)

Has a full UK driving licence

Has held their licence for a minimum of 3 years
A common way to get cheap insurance for learner drivers way is to add yourself as a provisional driver on a friend or family member's car insurance policy. You should, of course, discuss this with the policyholder and encourage them to contact their insurance provider to enquire about additional costs like admin fees and premium increases.
Once you have secured your insurance to drive with a provisional licence, you'll be free to practice driving until the cows come home – or until your insurance says so if there is a curfew included on your learner's insurance.
Do you have to be insured to supervise a learner driver?
Technically, as long as you meet the aforementioned requirements, you do not need to be insured to drive the car while supervising a learner driver – but we certainly think you should. If at any point you need to take over the car (perhaps for a tricky hill start), you will be breaking the law if you are not insured.
When you are supervising a learner driver it is important to know that, while they will be responsible for any speeding fines or accidents, there is still a possibility that you could be liable for their actions.
For example, if you...
Are under the influence of alcohol or drugs

Using a mobile phone

Not wearing the glasses required for you to drive

Sleeping

Taking any medication that forbids you from driving
...then you might be prosecuted and could receive a fine or points on your licence. The best way to think of it is, if you're supervising a learner driver, you should be prepared to take over the wheel at any given time.
Does my insurance cover learner drivers?
No car insurance policy comes with learner driver insurance as standard. For a learner driver to be able to drive on your insurance, you must contact your car insurance provider in order to add them to the policy.
Learner drive insurance in your own car
If you're lucky enough to own your own car before passing your driving test, you'll need to get your own individual learner driver car insurance policy in order to learn to drive in it.
Adding yourself as a named driver on a car which you are driving more than anybody else is known as car insurance fronting, and is against the law – you must have the insurance in your name.
You can get insurance for learner drivers from most providers, but we would recommend opting for a dedicated learner driver insurance provider like InsureLearnerDriver.
InsureLearnerDriver offer both annual and short term car insurance policies for learner drivers looking to drive their own car, with the option to add between 1 and 140 days' worth of insurance in another person's car.
Learning to drive – How much does it cost?
As well as the cost of driving lessons and insurance on your own (or a parent's) car, there are a few other factors that you need to consider when budgeting for learning to drive. These include:
Your provisional driving licence – The starting point on the road of learning to drive is applying and paying for your provisional driving licence. This costs £34 when you apply online, or £43 if you apply by post.

Your driving theory test – You will need to pass this test before taking your practical test. It will cost you £23 to complete your driving theory test, which needs to be completed at a registered theory test centre.

Theory revision kits – The official DVSA theory test kit is available for £4.99 on the Apple and Google app stores. It is a useful way to prepare for your theory test and will give you a great idea of what to expect on the day. You can also pick up the official DVSA theory book or DVD, which allows you to sit mock theory tests.

Your practical driving test – You will need to pay for the use of your instructor's car for 2 hours (1 hour test, 1 hour to get to/from the test centre) as well as the fee for the test itself. A driving test costs £62 on weekdays or £75 on evenings and weekends – the cost of using your instructor's car is usually charged at the same rate as your lessons.

L plates – All learner drivers are required to display 'L plates' on the vehicle that they are driving. You can pick up a pack of magnetic 'L plates' on Amazon for £4.99, with a 'P plate' thrown in for good measure – these let other drivers know that you're a new driver.
Learner drive insurance with InsureLearnerDriver
Whether you're looking to learn in your own car or somebody else's, InsureLearnerDriver offer comprehensive insurance for learner drivers at competitive rates. To get a free quote on your learner insurance, click the button below.
Related articles:
How to Get the Cheapest Learner Driver Insurance
Teaching Your Teenager About Finances
---