How to Get the Cheapest Learner Driver Insurance
Car insurance for provisional licence drivers explained
---
---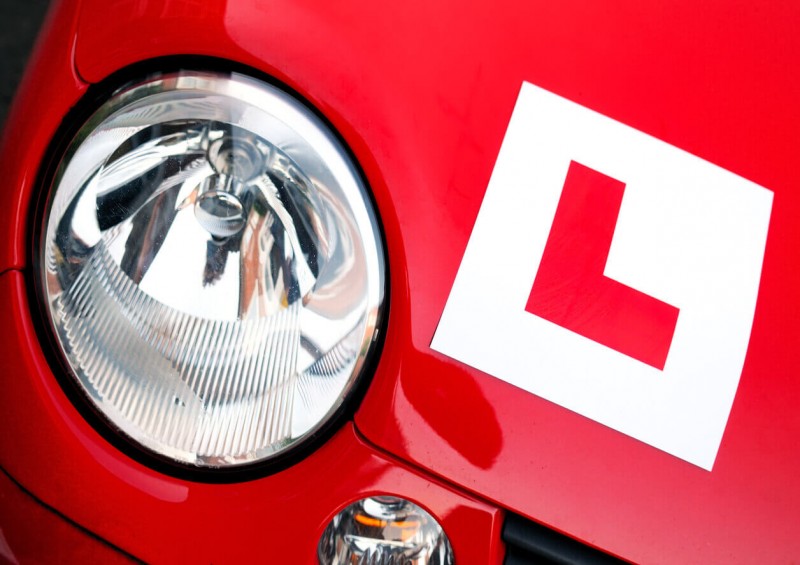 Driving – despite all its benefits – can be a financial burden well before you take the 'L' plates off, especially with learner driver insurance being so expensive. However, there are ways of reducing the cost, but which method is best generally differs from person to person, depending on their situation.
At Compare UK Quotes, we want you to experience the most enjoyable and affordable learning process, which is why we've compiled this article full of hints and tips to help you get the cheapest learner driver insurance for your needs.
How does learner driver insurance work?
Many people ask if learner drivers need to be insured, and the answer is yes.
Regardless of whether you're a 30-year veteran, or a fresh-faced provisional licence holder, all drivers must have insurance in place before taking to the road. It is compulsory and you must be insured if you want to drive, no matter how much experience you have on the road.
There are a few different ways of getting car insurance for learner drivers, including the following options:
Driving lessons insurance
Provisional driver insurance is automatically included in the cost of most driving lessons in the UK, which means it's similar to a 'pay-as-you-go' policy, where you only pay for cover over the duration of the lesson. If you're confident that you'll pass your driving test without having too many lessons, then this may be the best option for you.
However, you won't be able to practice driving in your own time or in your own vehicle until you pass.
You might, therefore, take longer to pass your test – which means that you'll be paying for more lessons and the overall cost may surpass that of getting insurance, practicing in your own (or parents') car and passing more quickly.
Regardless, on the surface, it is the cheapest way to insure a learner driver, but whether or not it's the most suitable depends on your personal driving ability and confidence of passing without practicing on the road in your own time.
Temporary or short-term car insurance
If you want to drive your own car or someone else's car as a learner, you can do so (as long as you're accompanied by a full-licence holder) by opting for a specialist temporary car insurance policy.
Three to six months of cover is recommended while you're learning, but consider your personal driving ability and be realistic when determining how long it should take you to pass.
Initially, it may not seem as cheap an option as learning through lessons alone, but you are likely to pass quicker if you practice in your own time, which means it could work out as a less expensive route to take.
Temporary car insurance for provisional licence holders can be difficult to come by, due to the risks associated with covering such inexperienced drivers. It's therefore worth noting that you might need to take out specialist temporary car insurance for 18 year olds or for drivers under 21, as some providers of short-term cover will only cover more experienced drivers.
Individual, fully comprehensive car insurance (annual)
You could also take out full annual cover and then cancel it or update the policy when you pass. People that use this method generally cancel their policy once they receive their full licence, as premiums usually rise significantly for new drivers and they can get a better deal elsewhere.
However, be aware when cancelling car insurance policies, as you will be charged a cancellation fee and your premiums could increase in the future as a result.
Named driver insurance on someone else's car
Being a named driver essentially allows you to drive someone else's car – your parents' for example – with far less expensive premiums than if you were the main driver. It's a suitable form of insurance for those without their own car and it's a cost-effective way of being able to practice driving outside of lessons.
If you can live without your own car, it's far more affordable than taking out main driver insurance (whether it's temporary or annual), and it is an option many provisional licence holders opt for.
One concern is that the main driver's premiums may increase with you added to the policy in some cases, so be sure to check the terms of the contract with the provider beforehand.
As you may have noticed, which insurance method is best for you depends on a variety of factors, including your personal driving ability, how long you'll take to pass, and so on.
It's therefore important that you weigh-up the situation before committing to any type of insurance, and remember that there's no simple way of determining what option is the cheapest way to insure a learner driver (without details regarding your personal situation, at least).
Be careful that you are not the main driver when being added as a named driver though, as you could be convicted of a serious fraud offence called 'fronting' if you're caught doing so.
See our complete guide to named driver insurance for more information on how you could save money on your premiums!
What is fronting in car insurance?
Fronting may sound similar to becoming a named driver, but it's very different and is considered totally illegal. It basically refers to someone being labelled the main driver of a policy (a parent, for example) when they aren't, in order to cut the cost of premiums.
If you're caught fronting, you risk being hit with pretty severe consequences – you could get points on your licence, may have to pay higher premiums in the future, and probably won't be able to claim after an accident as your insurance will be invalid. In extreme cases, you could even be prosecuted and face up to thousands of pounds in fines!
How much is learner driver car insurance?
The cost of car insurance for learner drivers, similarly to policies for those with full licences, is impacted by a lot of factors; predominantly, the type of car you drive.
Provisional car insurance is notoriously expensive because new, young and inexperienced drivers pose more of a risk to others on the road, and it can cost up to 18% more than cover for full-licence holders.
So, is learner driver insurance expensive? Yes, but there are ways to reduce the cost of your cover.
For example, a one-month learner driver insurance quote for an 18-year-old provisional licence holder driving a Vauxhall Corsa would cost £103.28. Get your quote today and see how yours compares.
Cheapest cars to insure for learner drivers
You should be careful when choosing which model car you learn to drive in, as this can have a huge impact on the cost of your premiums.
All cars are categorised into groups from 1 to 50 in relation to how expensive they are to insure, with category 1 being the cheapest and 50 being the most expensive. For example, cars in insurance group 50 include the likes of the Audi R8 Coupé and the Mercedes-AMG GT, while insurance group 1 includes vehicles such as the Kia Rio, Hyundai i10, and the Volkswagen Up.
New drivers are encouraged to choose cars within groups one to three, in order to receive the most affordable premiums from providers. These insurance groups include a wide variety of cars for you to choose from, including a Renault Twingo, SEAT Ibiza, and the popular Ford Fiesta hatchback.
It's also worth noting that you really should avoid performance-enhancing modifications – unless you want to risk paying over-the-odds for your insurance. For example, a full body kit increases the cost of your car insurance by around 10-12% on average.
According to recent research done by Admiral, some of the cheapest cars to insure for learner drivers in the UK include:
SEAT Mii
Škoda Citigo
Citroën C1
Volkswagen Fox
Hyundai i10
Fiat Panda
Volkswagen Up!
Peugeot 107
Peugeot 108
Ford Ka
A study carried out by Carwow regarding cover for all types of drivers (not only learners) determined that the Volkswagen Polo was the cheapest car make to insure, followed by the Hyundai i10, Volkswagen Up, and Kia Picanto.
There are also many other ways to get cheaper car insurance without changing the car you drive, such as black box insurance (telematics), using comparison sites such as Confused.com, and of course, choosing the right level of cover for you (not over-insuring or under-insuring yourself).
What about a no claims discount? Experienced drivers benefit from it, but does your provisional licence years count towards a bonus?
Does learner driver insurance count towards a no-claims bonus?
Younger or less experienced drivers need a no-claims discount more than anyone else, due to the notoriously high premiums that they are required to pay. Whether or not you earn a no-claims bonus (NCB) during your time as a provisional licence holder depends on the provider, as each company may have different requirements in place.
It is entirely possible to earn a no claims bonus while learning to drive, but you should always double-check with the provider before taking out a policy.
Keep in mind that if you intend on buying your own car, you will probably need to insure it under your own name if you want to build up a no-claims discount. It may be more expensive than being added as a named driver on someone else's car, but the NCB you build will help reduce the cost in the long-run.
Car insurance for learner drivers with their own car
While it's definitely possible to get learner driver insurance on your own car, there are some providers in the UK that don't allow it.
With certain insurers, you may be required to take out new drivers' insurance, rather than a learner policy. It differs with each provider, so ensure that you know exactly what your insurance covers before you commit to a policy.
Remember that you need some sort of insurance cover if you are a provisional driver in the UK, regardless of the car you use and who owns it.
The only time it's usually taken care of for you is during driving lessons with a professional instructor, but you should still check with him or her before setting off.
How to get cheap learner driver insurance
Here's a summary of our top tips to help you get the best learner driver insurance in the UK:
If you're happy to use someone else's car rather than your own, it's usually cheaper NOT to be the main driver. Just be wary of the rules in terms of fronting, and ensure you're only listed as a named driver if you are not the primary user of the vehicle.
If you have your own car, get an experienced, low-risk named driver on your policy to reduce premiums.
Learn in a car that has no performance modifications, and check its insurance group before you take out a policy.
Check each provider for specific learner driver car insurance – it might be worth getting a short-term, specialist policy if you're confident of passing within three to six months.
Security-enhancing modifications (such as alarms, dash-cams and immobilisers) could reduce your premium.
Cheap learner car insurance is out there – or at least cheaper than you might think – so compare, shop around and test the waters before you sign on the dotted line!
---