Named Driver Insurance Explained
A guide to adding a named driver to your policy.
---
---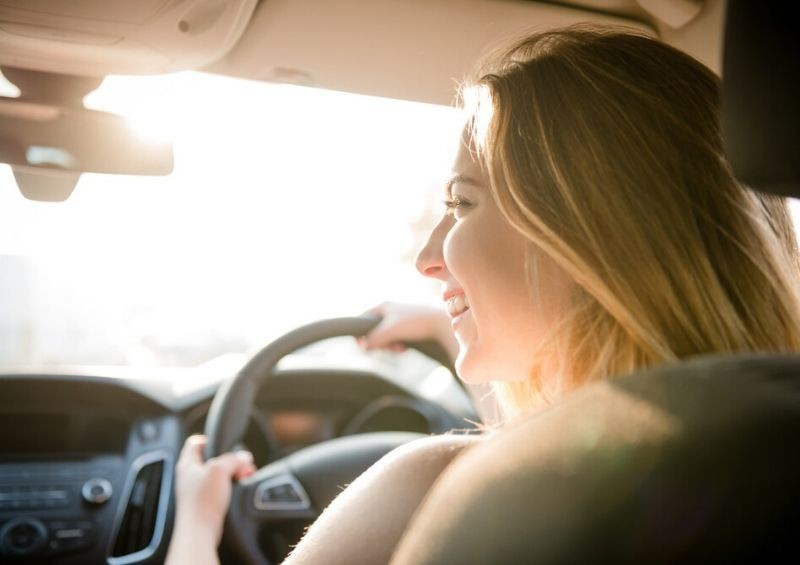 Whether your son or daughter is learning to drive or you need to be insured on a partner's car for occasional use, there are various circumstances under which named driver insurance is the perfect policy for certain drivers in the UK.
Adding a 'named driver' is something that's often mentioned as a method of reducing your car insurance cost, but be aware that there's a fine line between adding a legitimate named driver, and facing thousands of pounds in fines and even prosecution by committing a form of car insurance fraud known as 'fronting'.
This guide to named driver car insurance in the UK will explain all you need to know, including:
Will adding a named driver cut insurance costs?
No claims bonus for a named driver
What is a named driver on car insurance?
Named driver insurance – also known as additional driver insurance – is a type of cover that drivers get when they are added to a different person's existing policy as a secondary user of their vehicle.
A named driver is a person who is insured to use a car that is used primarily by someone else – they are not the main driver of the vehicle.
Main driver: the person who uses the car most frequently and is the main policyholder

Named driver: someone who is insured to drive the car occasionally, but not as often as the main driver
If you and another person share the driving responsibilities of one car equally, then named driver insurance might not be suitable and you should contact your provider to find out the best method of getting cover.
In almost all cases, the named driver that's added to a policy will receive the same level of cover as the main driver; for example, if you add a named driver to your fully comprehensive policy, they will also benefit from fully comprehensive cover whilst driving the insured car.
Always check this with your provider before adding a named driver though because, although it's rare, some companies may not offer the same level of cover for both drivers as standard.
Does adding a named driver reduce insurance?
It's true; you could reduce the cost of your car insurance by quite a significant amount if you add a named driver to the policy – but again, it depends on your personal situation (your provider, previous driving penalties, the person you're adding as a named driver, etc.).
Who usually takes out named driver insurance?
Students and less experienced drivers face notoriously high insurance costs, which leads many of them to add an older and more experienced named driver(usually a parent or other relative) to their policy in order to potentially reduce their premiums.
By adding a named driver, the insurance provider usually assumes that you will be using the car less often and will therefore consider you less of a risk to insure as your chances of having an accident are reduced.
If it doesn't appeal to you, an alternative option for younger drivers is telematics insurance – or black box car insurance – which uses a clever tracking device to prove that the individual is a safe driver.
How does a named driver no claims bonus work?
Can you get no claims bonus as a named driver? Unfortunately, named drivers are unlikely to be able to build a no claims bonus – also known as a no claims discount or NCB – of their own while they are covered by a policy in someone else's name.
Keep this in mind when adding your child as a named driver, as they will not benefit from a no-claims bonus until they take out their own individual cover as a main driver.
The main driver, on the other hand, will accrue their no claims bonus as normal regardless of whether they add a named driver or not. But, if the named driver on the policy has an accident, it is likely to affect the main driver's NCB. This is because the named driver, if at fault, will be claiming on the main driver's insurance policy.
Which insurance companies give no claims bonus to named drivers?
Each car insurance company differs in terms of their no claims bonus terms and conditions, but it's now easy to compare quotes from a wide variety of providers with GoCompare.
According to Defaqto, around 15% of comprehensive car insurance policies allowed named drivers to build a no claims bonus, so there are policies out there if you'd like to start building a NCB early, but it's not very common.
AVOID car insurance fronting
Legitimately adding someone as a named driver and car insurance fronting are two quite similar things, with very different consequences.
'Fronting' refers to someone being added to a car insurance policy as a named driver when, in reality, they are the main driver, in order to get cheaper cover.
It often occurs when a parent falsely lists themselves as the main driver on their child's car insurance, despite not being the main user of the vehicle. Car insurance fronting is considered serious fraud and could:
Invalidate your current policy

Lead to a fine or even prosecution

Make it far more difficult and/or expensive to get cover in the future
Our advice? Avoid car insurance fronting at all costs!
For a full guide, head to: Car Insurance Fronting: Are You Breaking the Law?
How to add a named driver to insurance
Adding a named driver to your existing car insurance policy is typically straightforward. You can either do so when renewing your car insurance at the end of your policy or, if you're mid-policy, you simply have to contact your provider and explain the situation to them.
The insurer usually requires the named driver's name, age, marital status, address, occupation and motoring history – the same details that you will have given for yourself when you first took out the policy.
The money-saving potential of adding a named driver to your car insurance policy depends on a variety of factors, including whether the driver has any previous claims or driving convictions, how experienced they are on the road, and so on.
If you're unhappy with the cost or feel it could be lower, head over to GoCompare to shop around for other providers with potentially better named driver insurance deals.
How much does it cost to add a named driver to car insurance?
Adding a named driver to your insurance mid-policy usually comes with a variable admin fee of around £30, which can fluctuate between providers.
The best named driver insurance in the UK
There's no doubt that adding a named driver to a car insurance policy could help some people reduce the cost of their premiums, but remember that it is not suited to all situations.
If you're a young or inexperienced driver, then it's certainly worth considering the prospect of adding a more experienced named driver to your policy, as it may reduce the cost of your insurance quite considerably.
There are some potential drawbacks to named driver insurance though, including the fact that adding a named young driver could increase the cost of a more experienced driver's cover, and of course, the issue of fronting.
However, fronting can be easily avoided now that you know the named driver insurance rules, and for the people and circumstances it does suit, adding an additional driver can be a useful money-saving method.
Related articles:
How to Save Money on Your Car Insurance Premiums
How Do Job Titles Affect Car Insurance Policies?
---