Can You Insure Yourself to Drive Someone Else's Car?
---
---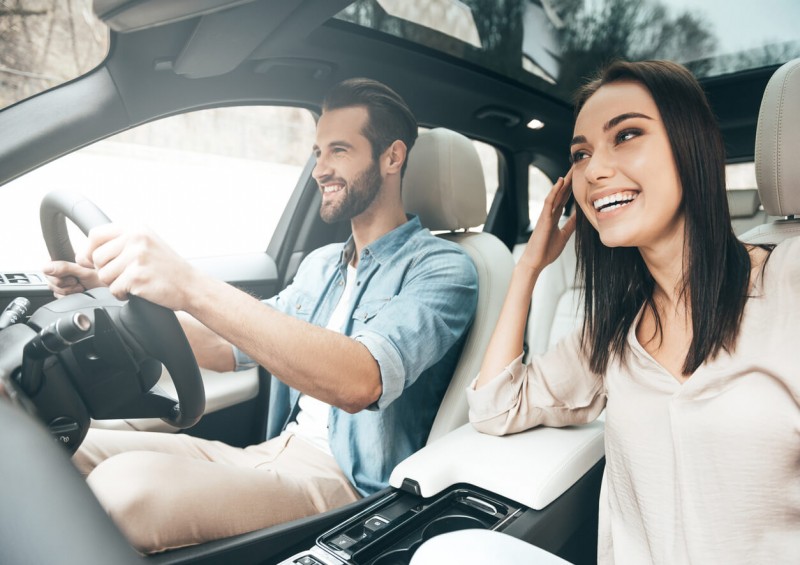 From sharing the driving on a long road trip to insuring yourself on a parents' car while you learn to drive, there are a number of reasons that you may want to take the wheel of somebody else's car.
If you're going to do that, though, you'll need to make sure that you have car insurance. Here we will discuss the various ways in which you can cover yourself while driving somebody else's vehicle.
Can I insure a car that is not in my name?
UK motorists are not legally required own the vehicle in order to insure themselves to drive it. For example, if you have been bought the car as a gift.
When getting a car insurance quote you will always be asked whether or not you are the registered keeper of the car, but it shouldn't impact your premiums too much. Some insurers will only offer you cover if you are the owner of the vehicle, but there are plenty that will.
What is the difference between registered keeper and legal owner of a vehicle?
The registered keeper and owner of a vehicle do not have to be the same person.
The owner of the vehicle is typically the person who bought and paid for the car, while the registered keeper is the person who uses it. For example, if you have a company car, you will be the registered keeper of the vehicle but not the owner.
Be cautious when taking out car insurance if the main driver is not the registered keeper as you could be breaking car insurance fronting rules. As a rule of thumb, make sure that the person who drives the car most frequently is named as the main driver on a car insurance policy.
Find out more about car insurance fronting here.
Drive another car with temporary car insurance
If you only need insurance on another car for a limited period of time, you could consider taking out your own temporary car insurance (or short term car insurance) policy to save you from having to pay for more cover than you need.
Temporary car insurance providers let you cover yourself for as little as one day and can be arranged in a matter of minutes at a reasonable price.
Temporary car insurance is a popular option for those who want access to a vehicle for less than a month, such as students home from university for the holidays or holidaymakers sharing driving responsibilities.
Can I drive somebody else's car on my insurance?
Some people believe that they have a 'drive any car' insurance policy, with many comprehensive car insurance providers giving you third-party cover when driving somebody else's car, but we cannot stress enough that this isn't always the case.
Before assuming that you'll be covered, check the full terms of your insurance policy. Failing to do so could result in you breaking the law by driving without car insurance – a crime which is punishable by a minimum fine of £300 and 6 points on your driving licence. In some cases, the fine can be unlimited and you could be banned from driving altogether.
Can I drive someone else's car if I'm fully comp?
Even if your car insurance policy allows you to drive somebody else's vehicle, more often than not your cover will be on a third-party basis. This means that in the event of an accident, while you'll be covered for any damage sustained by somebody else's property and/or vehicle, you will not be able to claim on any damage to the car that you were driving.
This also means that any injuries sustained by yourself will not be covered, leaving you potentially thousands of pounds out of pocket.
At Compare UK Quotes, we advise that you should only make use of this third-party cover if absolutely necessary and never for long-distance travelling. It may seem like a mundane, everyday activity but driving does not come without risk – failing to provide yourself with adequate cover could be devastating.
The cost of driving somebody else's car
Depending on the route you take (both literally and figuratively!) the cost of insuring yourself on somebody else's vehicle can vary.
For example, if you decide that you require a full year's worth of car insurance on the vehicle, you will inevitably have to pay for such – the average cost of car insurance in the UK sits at around £485 a year.
If you only need a few hours' worth of insurance, however, your costs will be considerably lower. Some insurers will allow you to purchase one day of cover for a significantly reduced price.
If you are insuring yourself to drive somebody else's car then there is a chance that your insurance premiums might be higher than they would be if the car was your own. This is because, statistically speaking, those who drive other people's cars are more careless while driving and therefore deemed more of a risk by the insurer.
Summary – Can I insure myself to drive any car?
To summarise, there are a number of ways that you are able to insure yourself to drive somebody else's car:
Buy your own insurance – take out your own separate car insurance policy on the car if you plan on driving it regularly. Remember to state that you aren't the registered owner or keeper.

Add yourself as a named driver – you can become a named driver on somebody else's insurance policy which will allow you to drive their car. Only do this if you will not be the car's main driver to avoid breaking the law.

Take out a temporary car insurance policy – this is the best option if you need use of the car on a short-term basis. Some insurers offer temporary car insurance for between 1 and 28 days or more.

Use your third party cover – if your existing insurance policy offers it, you can make use of the third-party cover when driving other vehicles. This isn't a long term option, though, and should only be used over short distances.
Car insurance advice with Compare UK Quotes
Here at Compare UK Quotes, we offer expert guidance on all you need to know about insurance. While you're here, why not check out a range of our other guides? You may learn a thing or two about how to find cheap car insurance premiums, the cheapest ways to travel or even the average cost of life insurance in the UK.
Related articles:
What is Comprehensive Car Insurance?
---