How to Save on Travel Costs in the UK
---
---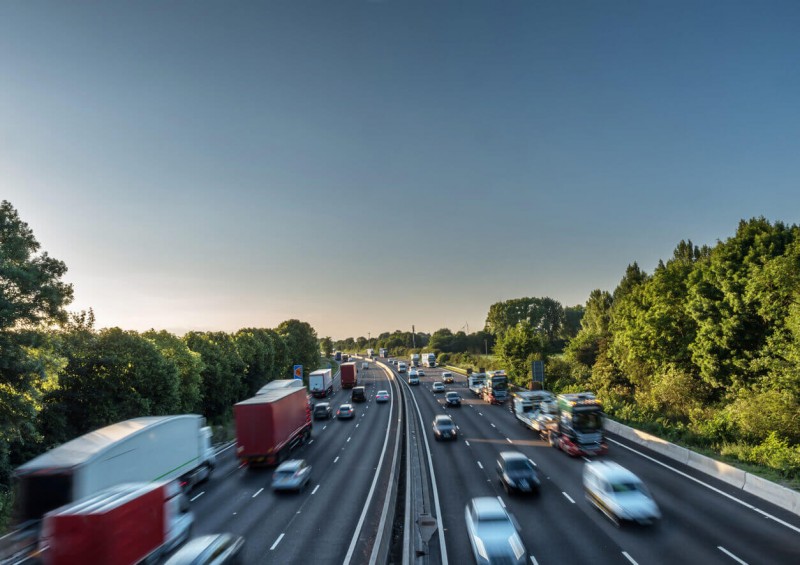 The choices for UK transportation
How to travel cheaply between cities
London basics - save money in the UK capital
Save on UK travel
If you need to suddenly jump on a train from somewhere big (let's say, London) and go somewhere similarly big (Manchester?) at no notice and in rush hour, you can be presented with a quote that makes flying to New York on holiday a viable financial alternative!
But with a little planning and making some sensible choices, it is possible to get around the UK for far less! With some of the best public transport in the world, travel in Britain doesn't need to be painful.
Whether you are a native looking to shave money off your commute, or a tourist looking to see as much of this fantastic island for as little as possible, we have the advice you need at Compare UK Quotes!
The cheapest ways to travel
Choosing your method of travel is a careful balancing act between five factors:
Speed

Comfort and ease of use

Availability

Cost

Deals
If you want to get from London to Edinburgh, flying might be quicker (depending on the trip to the airport, how long you wait for your flight – sometimes, a train will beat you there), but will it be cheaper? And will it actually be more comfortable? Trying to get from Manchester to Birmingham on the train is a breeze, but can you beat coach prices? And Oxford to Cambridge seems like it should have a direct route, but try it and you'll have to change in London!
The choices for UK transportation
Car
Always the most convenient, a car will take you from your door to your destination, but being realistic, there are a lot of costs to factor in – even if you own your own car. You're not playing the game right if you don't consider wear and tear and insurance as well as the more obvious petrol costs (you can use a petrol money calculator to help work those out). That said, if you have a whole family to move, it's likely to win.
Even if you don't own a car, it can often be worthwhile to look into hiring one for the duration of your trip – and if you are visiting from abroad for a week or more, then car hire can help you relax and not worry about negotiating timetables and local transportation.
Bus
A bus should strictly be thought of as a local travel option only. Don't confuse bus with coach, and though it may be tempting to hop from one local bus to another to travel a long distance cheaply, it's not going to work out.
Coach
The intercity version of the bus, a coach is often the cheapest way to travel for single people or couples and planning in advance can bring the costs down to such low numbers that it almost feels irrelevant.
Coach journeys, however, are often lengthy and while much has been done in recent years to improve comfort, they still fall far behind other options in this area.
Train
Much can be said about the UK train system, and a lot is, with commuters complaining daily about the costs, and those who like to travel impromptu finding themselves crunched on the floor during busy periods, but the train is a fine way to get around the country.
One thing must be said - train travel requires planning. Getting tickets at no notice is many times more expensive than advance bookings and you really are going to want a seat.
Planes
The size of the UK makes planes simply irrelevant for all but the most specific journeys. Domestic flights to London from other major cities can be done, and it makes sense if you are coming over from somewhere like Belfast, but generally, planes just aren't the cheapest or the most efficient option.
How to travel cheaply between cities
For many people, their greatest concern is getting from one large town or city to another. A return trip between major destinations comes down to a contest between car, coach and train.
Cars between cities
A car will always win if you are looking to travel with four or more people (three is also fine) – plus, the convenience of being able to go right to the door of your final destination cannot be ignored. This isn't always the case with London, where the expense of parking and the added congestion charge can tip the scales heavily – plus for the uninitiated, driving in London can be off-putting.
Some cities are also putting schemes into place which involve cutting down on pollution in central areas. This could mean that no diesel vehicles are permitted to drive there at all, so check beforehand if you are planning to drive your diesel car right into the city centre. If you have an electric car though, just go ahead and have fun!
Parking in major cities
Unplanned car parking in big cities can cost a huge amount - up to £20 - £30 or a day's parking in a multi-storey car park is not unusual! It's important that if you've booked a hotel, especially one of the cheaper ones, that you confirm there is adequate parking available. Many hotels in inner city areas have a deal with a local car park that gets you a discount for overnight parking, but a discount doesn't make it free!
Various cities, such as London, have areas where entrepreneurial landlords have decided to create a private car park. Typically, these need to be booked through online websites, but they can be substantially cheaper than other options and are usually a great deal as long as you are happy with the opening times. With care, parking in central London for a full day can be achieved for as little as £6, making the car a viable option once more.
Shop around and you'll get some amazing deals - take a look on Just Park! The site will easily and quickly find you the cheapest parking wherever you go in the UK.
Whatever you do, make sure you park legally. Parking fines are astronomically expensive and can quickly put a massive dent in your travel costs as well as being incredibly upsetting.
Intercity rail travel
For comfort, the train often comes out a winner – but not if you don't get a seat! Trains need to be booked in advance – preferably as much as 28 days earlier to get the best deals, and you should always get a seat reservation.
Speed is another area where trains shine. Between major cities, trains will speed past road travel. There's no worry about traffic, roadworks or accidents – you'll get there when they say you will almost every time, which makes planning a breeze.
Cost-wise, trains are typically the most expensive option, but you will often be surprised – especially with child fares that can come in significantly cheaper than your first expectation. Various rail cards exist for those who frequently use trains that cut a chunk off the final price and are a must if you plan to travel even twice a year! Again though, these need a sense of planning and organisation.
Saving on rail travel is hard as train operators hold all the cards, but getting cheap train tickets comes down to the following:
Book as early as possible.

Get a railcard.

Be flexible with your times and always check the trains before and after your planned time for offers.

Never travel at peak times. Ever.

Get a season ticket if you're planning to use trains a lot.
Another note on parking – now with added trains!
Parking at train stations is expensive. If you plan on driving to the station, parking and hopping on a train and then getting back in the car after the return trip, then do some research and see if you can park a little further away from the station (often for free) or book your parking place early to save on fees.
The most expensive way to travel in the UK would be to drive unplanned to a railway station at a peak time, park in the designated car park and jump on a train to London with no booking… Ouch!
Budget travel by UK coach
Done properly, nothing is ever going to come cheaper than a coach for city-to-city transportation costs in the UK. With the right planning, coaches can cost as little as £1 to get from London to Wales – and no matter how many travel secrets you uncover, nothing is ever going to beat that.
Of course, what you get in money savings, you lose in terms of convenience. A low-cost coach option is likely to require:
Early booking

Willingness to travel at unsociable times

A long and slow trip

Little on-board comfort
That said, you will get to your destination when they say you will, and once you're off the coach, it becomes a distant memory!
Even without the crazy deals on coach travel, coaches are a form of transport that is always worth looking at. Sub-£20 tickets to get all around the country are common with only a little advance planning – as an example, London Victoria to Swansea in Wales can be done for under £10 per adult!
Coaches also offer routes that trains don't follow well. Crossing central England while avoiding major intersections can get complicated by train, but a coach will simply drive from A to B without issue – and this direct travel also means cost savings. For some trips, a coach will not only be cheaper but faster than its rail-bound rival.
Plus, you always get a seat on a coach!
London basics – save money in the capital of the UK
With one of the finest public transportation systems in the world, travel once you get to London becomes as natural as breathing. Sure, it can be scary for the first-timer, but with a little understanding, the capital can give a lot more than it takes.
For many people, London is little more than a large stopover and interchange point before going further afield for their holiday – but don't just skip through, use some of the capital's advantages to save money.
In London you will be able to find the cheapest travel money – exchange for Euros here in reputable banks with low rates, get your money-saving travel insurance locally on online using any of the thousands of free WiFi spots, and pop a tube fair calculator and map app onto your phone to get quickly and cheaply across the city.
And if you are planning on jetting off, don't forget to read our article How to save money when travelling abroad before you go!
Travel articles with Compare UK Quotes
Want to know more about how you can save on travel expenses? We still have a lot more to share! Take a look at our library of ever-expanding articles and guides – it's time well spent. And remember to share with family and friends – unless you want to keep all the travel secrets to yourself!
---