Cheap One Day Car Insurance
---
---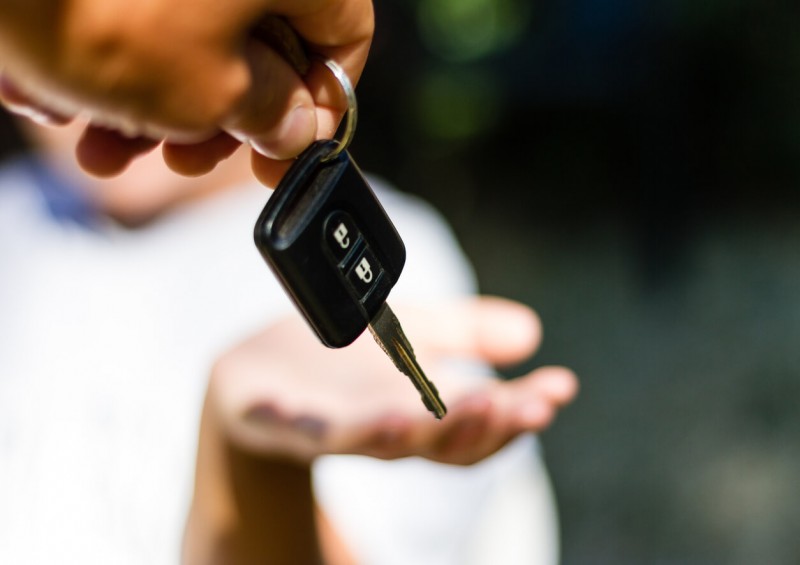 Driving without car insurance is never worth the risk, regardless of how little time you need to drive for. To help you avoid the steep consequences of being uninsured, you can now take out car insurance for one day quickly and easily for occasions when you need to use a vehicle for a short term, such as a business trip or test drive.
Here, we help cover the basics of one day car insurance, how much daily policies cost, what requirements there are and how you can get covered today.
Click on any of the links below to skip to a section of the article:
How Much Does One Day Car Insurance Cost?
When Do you Need Car Insurance for One Day?
What Does One Day Insurance Include?
Who Can Get One Day Car Insurance?
Daily Car Insurance Requirements
What is one day car insurance?
Getting car insurance for a day is an ideal and affordable way of covering yourself in short-term situations that do not require the standard, annual cover. Examples include one-off occasions such as insuring a borrowed car to move out of university or hiring a vehicle for whatever reason it may be.
Its benefits are near-enough identical to annual insurance policies but on a short-term basis, and can often be taken out for both cars and motorcycles.
Occasionally, some annual fully comprehensive insurance policies include a 'drive other cars' additional option, which often only offers third-party insurance and may not cover you as well as a one-day, comprehensive policy would.
This isn't normally added to your policy unless you opt to pay an additional fee, but be sure to check for it before taking out one day cover. Policy conditions will vary with each provider, which is why it's so important to shop around and enquire about any optional add-ons that you may want to include or exclude.
Some people choose to be added as a named driver, but that is a considerably more expensive option and the person who owns the vehicle is likely to lose their no claims bonus if you crash their car.
One day cover and no claims discounts
Contrary to being a named driver, should you get a one day car insurance policy and have an accident, the owner of the vehicle is very unlikely to lose their no claims bonus with most reliable insurance companies.
Your own annual policy's no claims discount is also unlikely to be affected by an accident while insured on one day car insurance, meaning that you could save even more money in the long-run.
Check out our full guide to no-claims bonuses (NCB) for more information and to see how you could save yourself money on your annual policy by building up an NCB (also known as a no-claims discount – NCD).
How much is one day car insurance?
The cost of a one day car insurance quote in the UK averages at around £25 to £45 a day, depending on the vehicle, your driving history (including any previous convictions), and the reason for taking out the cover (for business, leisure, etc.).
Get a free quote now by tapping the green button below:
It is worth noting that the cost of temporary car insurance can vary significantly between companies, so try not to rush into buying the first policy you come across.
It is an affordable alternative to being added as a named driver on a policy and is hugely convenient in a number of situations as listed below.
As is the case when you buy any type of insurance, remember not to make your decision based on the price alone; always take out an adequate level of protection that will cover you for all eventualities. If you have a cheap policy that has an endless list of exclusions, the chances are that you will not receive a pay-out if you have an accident, which will render the insurance totally useless (and a waste of money).
Case study: How one day insurance works
We conducted a short case study to help give you a clearer idea of the price of daily insurance for some drivers.
Based on a 21-year-old driver with four years' driving experience, insuring a Toyota AYGO (which falls into car insurance group six or seven) for short-term, one-day emergency cover would cost £36.98.
For the same emergency cover of the same car, it would cost a 33-year-old driver with 10+ years' driving experience a cheaper £29.01.
Both included a voluntary excess of £250, which lowered each price by around £2. Your voluntary excess is likely to decrease the amount you pay initially for the policy, so raising it to £500 would further reduce the cost.
However, it's important to remember that you will have to pay that amount towards damages should you be involved in an accident, so don't offer an amount you wouldn't be able to afford. Read our full guide to voluntary excess on car insurance for more information.
Breakdown cover can be added at an additional £1-2 a day on average, which may be worth considering if you plan on travelling a fair distance. With breakdown cover in place, you will be protected against a variety of fees surrounding roadside recovery should your car break down, which can even include emergency accommodation.
Although breakdown cover is usually only bought alongside longer term insurance policies, it could help get you out of a sticky situation should you need it. Whether or not you personally require it depends on your individual needs and circumstances (such as how old the vehicle is and how likely you are to break down).
Situations where you'd need car insurance for one day
Temporary insurance for your car can come in handy for a number of circumstances, including:
Driving tests
Business trips
Test drives
Borrowing a friend or family member's car
Shared driving on holiday
Using a courtesy car or a hired car
If there's a problem with your annual insurance
Moving out of (or into) university
Moving houses
Using your rarely driven classic car
If you need car insurance for more than one day, you can still take out a policy and extend it as and when required, but this inevitably adds to the overall amount you're spending and the cover becomes increasingly less cost-efficient. If there's a chance that you may need cover for any timescale over a month, it's likely that you will get more value-for-money if you opt for full, annual coverage.
For the circumstances listed above, temporary car insurance is perfect, but if you may need protection for a longer period, it's important that you get your money's worth by purchasing annual cover as soon as possible (rather than constantly extending your short-term cover).
What does one day insurance cover?
Temporary car insurance allows you to take out a policy without any long-term contract commitments, with cover from anywhere between one day and 28 days being included in the short-term bracket.
Car insurance for a day is usually on a fully comprehensive cover basis, meaning that you get extensive protection for most eventualities rather than a third-party only policy, which only covers the bare minimum.
You are able to buy insurance as and when you need it, with no commitments and certainly not at the price of adding a full policy if you only use the vehicle on rare occasions.
Daily car insurance policies also typically provide basic cover while driving in Europe and can be purchased instantly for cover on the same day, the following day or even a scheduled date in advance.
Who can take out one day car insurance?
To begin the process of your quote, all you need is a driving licence, your name and address, details of the vehicle, and the date and time you want the policy to begin.
Most comparison sites can provide a general quote in around two minutes, but for a more detailed and personal quote for your own situation, get in touch with a dedicated insurance broker or provider and they will undoubtedly find the best deal for you.
Requirements and restrictions for daily car insurance
Companies differ slightly in terms of the wording of their policy, which is why our insurance advice service can be of such great use by saving you valuable time and effort.
Does the driver's age matter?
Due to each company differing, there isn't a clear answer to how old you have to be to take out one day car insurance cover. However, most require the driver to be aged between 19 and 75-years-old but there are options for all drivers.
While some companies have a requirement that drivers must be over 21-years-old, others provide one day car insurance for new drivers – including 17-year-olds and 18-year-olds – and even learners.
Read more: Get the Cheapest Learner Driver Insurance
Daily insurance, as is the case with most types of car cover, is more likely to be cheaper for drivers over the age of 25, compared to learner drivers for example.
So, generally, your age will impact the price of the policy but no matter what your age or experience of driving is, you should be able to find an insurer to provide you with an affordable policy.
Cheap one day car insurance for 18 year olds is available in the UK, but you need to know where to look. It is more difficult to find a provider willing to cover you to drive if you're under 21 years old, and you may need to pay more for your cover.
Car value and daily car insurance
The value of the car is also a factor closely considered by car insurance companies in the UK, with many policies having a maximum value of £40,000 to £50,000, meaning that supercar rentals are out of the question through most insurers.
The majority of policies also include a minimum value that will be stated clearly on the policy quote, averaging at around £800 to £1,500 depending on the company.
Can I get one day insurance if I have points on my licence?
You are likely to be rewarded with a cheaper price if you have no previous claims or points on your licence, but if you do, look out for the terms and conditions which may exclude drivers with a certain amount of offences or claims.
Some policies will only allow drivers with up to six or seven points and up to two claims in the last three years – again fluctuating between each company – so make sure you are eligible in those terms.
You should also be wary of the compulsory excess for the policy which generally ranges from around £350 to £500 and is separate from the voluntary excess that you decide yourself.
For more information, take a look at our full guide to how penalty points on your licence could impact your insurance.
Insure Daily, one of the UK's leading temporary car insurance providers, includes restrictions such as:
Drivers must be aged between 19 and 75
No modified vehicles are covered
Drivers must have a full UK, EU, EEA or Commonwealth licence
Drivers must have held their licence for over one year
Applicants must not have been disqualified from driving previously
Some occupations are excluded
Only right-hand-drive vehicles are covered
The market value of vehicles must fall between £1,500 and £45,000
Can you extend a temporary car insurance policy?
You are able to extend your policy on a daily basis but bear in mind that the longer you use daily insurance covers, the more expensive it will get.
Remember that short-term, temporary car insurance usually lasts for anything up to 28 days, so plan accordingly. If you feel you may use the car for longer than a month, there are other long-term solutions and plenty of insurers willing to help you get covered.
It's also important to note that if you do decide to take out an annual contract but intend on cancelling it before the expiry date, you are likely to be hit with a fee of around £80.
Need cover now? Get your cheap one day car insurance quote
To get a cheap temporary car insurance quote today, simply tap the link below!
Insure Daily provide short-term comprehensive cover from as little as one day, with the whole process being done easily online. Insurance is provided for drivers aged between 19 and 75 years old, and you are able to insure yourself on someone else's vehicle with no hassle.
To retrieve a quote based on your needs, all you need to do is provide some straightforward personal details, including your date of birth, home postcode, driver's licence type (full or provisional), vehicle registration, and the number of days you intend to drive and require cover for. Insure Daily has a TrustPilot rating of 4.8/5 and 95% of consumers said that their experience was either 'excellent' or 'great' in their reviews, so you're guaranteed to receive a positive service.
When it's used properly, under circumstances where it is suitable for the policyholder, temporary car insurance can be a far cheaper alternative to taking out an annual policy.
Be sure to browse the rest of our motor insurance resources for more information on all-things car cover and saving money - after all, we're here to help you get cheaper cover, whether it's temporary or annual!
---