Choosing Classic Car Insurance
---
---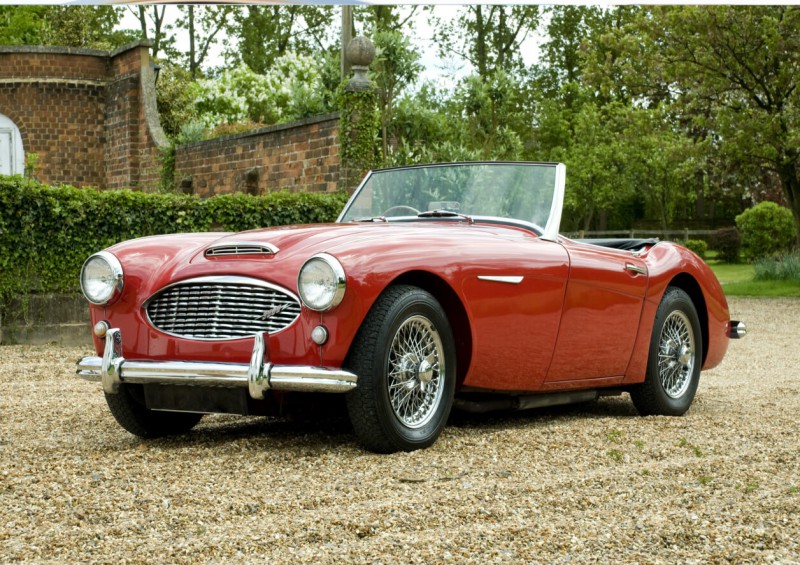 Owning a classic car is a passion. It's not as simple as commuting to and from work in something that has reasonable mileage – it's a full blown, take over your summer weekends, love affair.
At least – that's certainly happening somewhere.
In another place, it's about owning a mid-1970s Volkswagen Beetle because it can take you happily around town while matching your personality.
Somewhere else, there's a crowd gathering at a rally to admire the shining polished beauty that is your vintage Rolls-Royce Phantom. They stand back and stare – too respectful to touch.
Whatever your version, one thing remains constant – the need for classic car insurance (a type of specialist car insurance).
While it's possible to call your current car insurer and ask them to add your vintage beauty as a second vehicle on your current insurance, that's unlikely to get you the best deal.
Talking to one of our advisors, who are specialists in finding the best classic car insurance, will be much more productive - they'll find you the perfect match.
Five Things to Know When Shopping for Classic Car Cover


Mileage

One of the main things that will keep the cost down on classic car insurance premiums is reduced mileage. It's very unlikely that you will be using your classic car for commuting to and from work, and the number of miles the car actually does is a lot lower than the 10,000 an average person might drive their family runabout per year. Take advantage of the low yearly mileage of your vintage beauty to drive down the cost of insurance.

Modifications

While many prefer the pure approach to classic cars – keeping everything as close as possible to the original, right down to the seat covers and specialist tyres, some prefer to bring some aspects of their car up to modern standards, especially when it comes to engine modifications.

Remember that all modifications which make your car unique have to be declared to the insurance company and may affect your premiums. Not all modifications are negative however, and some will definitely bring down the cost of your insurance – especially those that improve the safety or security of your vehicle.

Agreed value

Owning a unique classic car, or perhaps one that is midway through a restoration project, means that the value of your car may well differ from the listed sale amount. It's important that you insure your vehicle for its true worth – it would be a disaster if you were offered far less cover than your losses should something happen. Equally there is no point paying a monthly premium for a car that is higher than its true worth.

Be sure to discuss the agreed value with one of our advisors when you call, and be up-front about anything which might affect the true worth of your car. Remember, you can (and should) always contact the insurer at a later date to update them on any changes which affect the car's valuation.

Misrepresented value is one of the biggest reasons for a claim dispute and is so easily prevented by an honest appraisal when taking out the policy.

Classic car club benefits

There are many classic car clubs that you might want to join for advice or just to be part of the social scene. Some insurers are happy to give discounts to classic car club members, so be sure to mention to your advisor if you are a club member, or take a look at the clubs on offer for your vehicle and consider joining – if you are new to the world of car clubs why not ask if they offer insurance discounts as part of their membership?

Special occasions

It's becoming more common to get some extra pennies by using your classic car as a 'stand out' vehicle at special occasions – the obvious one being a wedding! Hiring out your Rolls for someones big day (or even letting someone be driven to the church for free) requires you to have an appropriate clause in your insurance policy. It's another one of those 'be sure to mention' points!
---