Specialist Car Insurance
A guide to non-standard policies.
---
---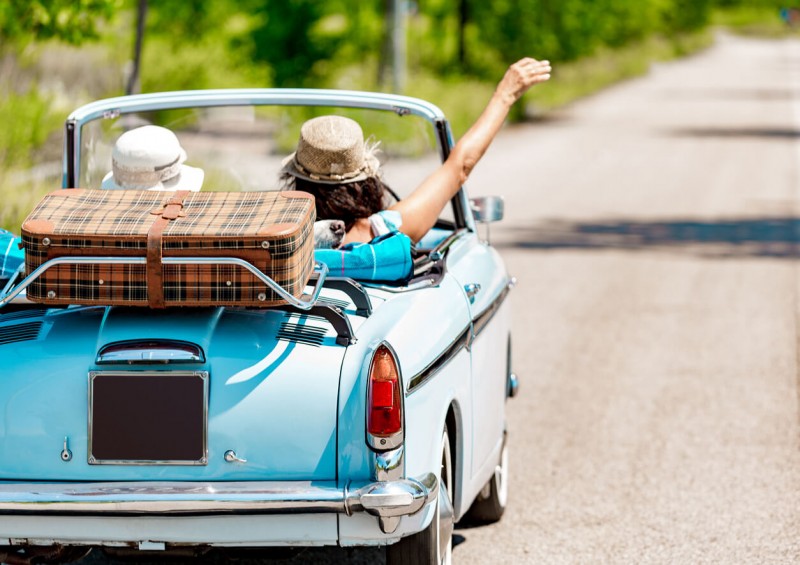 There are three main types of basic car insurance in the UK – third party, third party, fire and theft, and fully comprehensive cover – but it doesn't stop there. In order to cater to every possible circumstance, there are a wide range of specialist car insurance policies on offer.
These include:
Here, we explain each type of specialist car insurance policy, whether they might be useful for you, and where you can get a quote today.
See how much you could save with us here:
Black box car insurance
Black box insurance is a very popular policy, particularly with younger drivers and safe motorists looking for an extra discount on their car insurance premiums.
What is black box car insurance?
Black box car insurance is a policy where a telematics device (the black box) is fitted to your vehicle and tracks your driving (including your speed, acceleration and cornering). It then reports this data back to you and your insurer, who may offer you discounted premiums if you prove that you are a safe driver.
It is particularly useful for younger drivers, who have not yet built up a no-claims bonus as proof of their safe driving and, therefore, typically pay more for cover.
Learn more about black box car insurance here or get your quote with specialist insurer Ingenie here:
Learner driver insurance
While most learners will be covered during their driving lessons with an instructor, those who want to get some extra practice in their own vehicle outside of a lesson will need their own insurance policy.
Many providers won't offer car insurance for learner drivers, which is why you may need a specialist policy.
Specialist learner driver insurance provides cover tailored to suit the needs of those who have not yet passed their test, often at a more affordable rate than standard policies.
This policy can be short-term, sometimes lasting as little as a few days, which should help keep the cost of premiums down.
Read our full guide to getting cheap learner driver insurance for more information, or get your quote today with Insure Learner Driver:
Car insurance for age groups
A driver's age is an important factor in calculating car insurance premiums, so in order to cater to people of all ages, there are some specialist policies relating to age.
Over 50s car insurance
Car insurance for over 50s is a specialist policy designed to provide cover to experienced drivers over 50-years-old.
It is generally cheaper than cover for most other age groups, as those over 50 years of age are typically more experienced and are therefore less likely to make a claim, according to insurers' statistics.
There are many providers offering over 50s cover, such as Rias and Saga, but you should always check comparisons sites before committing a policy.
Specialist young driver car insurance
Young motorists are often faced with the most expensive premiums of all age groups, as they are generally less experienced and have not yet built up a no-claims bonus, meaning that they do not yet have much proof of how safe they are as drivers.
Insurers also look at statistics from previous claims in order to calculate a policyholder's premiums, and these statistics show that young drivers are more likely to make a claim than more experienced motorists.
However, there are some specialist policies on offer to help inexperienced drivers get cheaper car insurance, including:
Named driver car insurance
Named driver insurance (sometimes referred to as additional driver insurance) refers to a policy that an additional driver gets if they are added to your car insurance policy as a 'named driver'.
This means that they are legally able to drive your vehicle, but cannot do so more than the 'main driver'. If it turns out that you have lied and the named driver uses the vehicle more than the main driver, you will be guilty of a type of fraud known as 'fronting', which could lead to some serious consequences.
Young drivers tend to add an experienced named driver to their policy, as this will usually reduce their premiums and allow them to take out cheaper cover.
However, if a young or inexperienced motorist is added as a named driver to an experienced driver's policy, this is likely to increase the cost of the main policyholder's insurance due to the additional risk of an accident or claim.
Read our full guide to named driver insurance for more information.
Classic car insurance
If you collect and own one or more classic cars, you should always consider taking out specialist classic car insurance in order to protect yourself against the cost of repairing or replacing those sought-after vehicles. These classic cars are typically expensive to buy and maintain, so it's crucial that you have some sort of cover in place.
Classic cars are defined by the HMRC as vehicles over 15-years-old that are valued at over £15,000, so your car may need to meet these requirements in order to be eligible for cover. It's also worth noting that certain providers will have their own requirements, for example, some insurers will only provide cover to those over 25-years-old, as well as vehicles worth over a certain amount that do not exceed a specified number of miles per year.
One of the main elements of a classic car insurance policy is the annual mileage limit, which is typically far lower than average, as these vehicles are seen more as antiques than day-to-day cars.
If you have a classic vehicle that needs to be covered, be sure to read more in our full guide to choosing classic car insurance.
Specialist modified car insurance
People choose to modify their car for a variety of reasons, including cosmetic improvements, better performance, or simply changing its style to suit their personality.
While it can be worthwhile, particularly for those interested in the automotive industry, you may struggle to find a car insurance company willing to cover your modified vehicle if it has been altered considerably.
If you have had no luck when searching for quotes on comparison sites and other insurers, or the cost is more than you might expect, it's definitely worth looking into specialist modified car insurance companies, as these providers are experts in providing the type of cover that you need.
Read more: How Will Modifications Affect My Car Insurance?
4x4 car insurance
If you have a large 4x4, SUV or pick-up truck, then you may want to consider taking out cover with a 4x4 car insurance specialist.
While most people with four-wheel drive vehicles can opt for standard cover through a run-of-the-mill insurer, you could save money by opting for a specific 4x4 insurance policy.
Remember, 4x4s can be expensive to insure, especially those in higher car insurance categories, but there are some more affordable options out there with the same 4WD functions.
Find out more in our full guide to 4x4 car insurance.
Hire and reward insurance
If you use your vehicle for delivering or transferring goods of any sort in exchange for cash, then you should look into whether or not you will need hire and reward insurance.
Hire and reward insurance is required for those who use their vehicles for:
Read more: Hire and Reward Insurance
Taxi insurance and private hire cover
There are also specialist insurance policies on offer in the UK for taxi drivers in particular.
These policies are either public hire insurance (for taxi drivers who can be hailed on the street) or private hire insurance (for taxi drivers who must be pre-booked or found at a designated taxi rank).
The most popular policy is private hire cover, which covers those who work for Uber, Bolt, Ola and Kapten as they must be pre-booked using a smartphone app.
As taxi drivers need their vehicle to generate income, having insurance in place to cover themselves and their vehicles is a must.
Read more: Private Hire Insurance
Specialist car insurance brokers
The most important thing to remember when taking out any type of car insurance is to shop around and get quotes from as many providers as possible – including both specialist and non-specialist insurers.
Start by getting your personal car insurance quote here with us at Compare UK Quotes today by tapping the button below:
For more information, be sure to check out our related guides:
---