Private Hire Insurance Explained
Taxi cover for private hire drivers.
---
---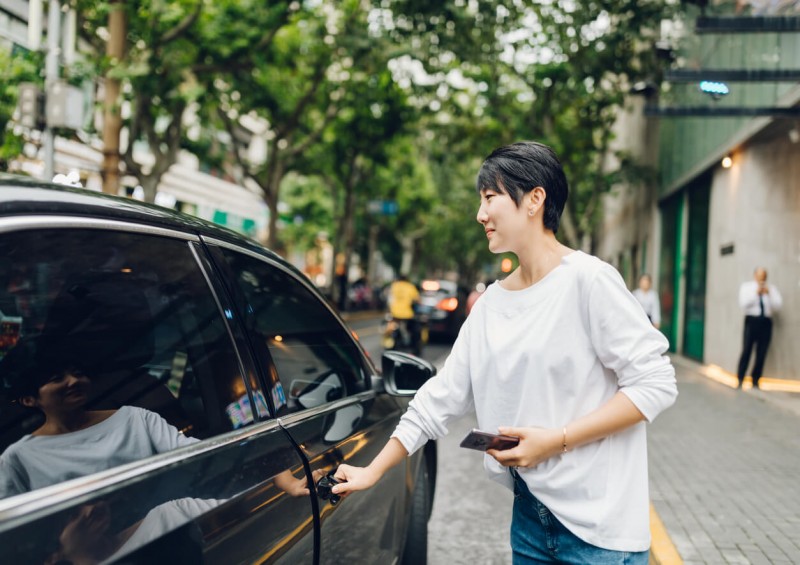 Private hire insurance is just one of the many specialist motor insurance policies available in the UK.
It is a sub-category of taxi insurance and can be a particularly useful policy for motorists who drive minicabs or minibuses.
But what exactly is private hire car insurance, what does it cover and where can you get a cheap quote? Here, we explain everything you need to know about the policy.
What is private hire insurance?
Private hire insurance is a type of taxi insurance policy specifically designed for drivers of minicabs (saloon cars) and minibuses who carry passengers for hire and reward.
Unlike public hire insurance (the other form of taxi insurance), private hire car insurance only covers drivers who must be pre-booked or found at a designated taxi rank, meaning that you cannot be waved down on the street.
Private hire taxi insurance makes up around 65% of the taxi insurance market, so it is certainly a policy worth considering if you are looking to use your vehicle for hire and reward.
What is taxi insurance?
Taxi insurance is a specialist car insurance policy that provides tailored cover to taxi drivers and their vehicles.
As a taxi driver, if your vehicle is damaged or stolen, resulting in it being off the road, you will essentially be unable to work and your income could be halted suddenly. In order to combat this and get back on the road as quickly as possible, it's important that you have the right cover in place to protect yourself.
Uber driver insurance
As they must be pre-booked, private hire insurance is the perfect policy for Uber drivers and those who work for other minicab companies such as Bolt, Ola and Kapten.
Some companies will even offer specific private hire insurance for those who work for Uber, including Zego, which allows you to connect both accounts directly without the need for a telematics app, simplifying the process even further.
Types of private hire insurance policies
Most companies that provide private hire insurance will offer it in various levels, including fully comprehensive, third-party, fire and theft, and third-party only.
This means that you can choose what level of protection that you receive when using your vehicle as a taxi, so you will never be over- or under-insured.
Some providers will offer all three levels of cover for private hire taxi insurance, such as Acorn Insure, but others will not. For example, Zego only offers third-party only or fully comprehensive.
Which option you choose depends on your personal preferences, and, of course, how much it costs. At Compare UK Quotes, we always advise getting fully comprehensive cover so that you are covered for all situations while out on the road.
Learn more: What is Comprehensive Car Insurance?
How much is private hire taxi insurance?
How much your private hire insurance costs in the UK depends on your personal circumstances, and the price will vary between each policyholder, just like any type of car insurance policy.
According to Zego, one of the most popular providers of private hire cover in the UK, you should expect to pay anything between £800 and several thousands of pounds for annual protection, depending on your individual situation.
The cost of your private hire insurance depends on a variety of factors, including:
The make and model of your vehicle
How long you have been driving for
Your driving history (previous claims or convictions)
Where you live
How many miles you typically drive annually
As so many factors are used to calculate the cost of your insurance, we cannot tell you exactly how much you will pay for cover, but you can find out by getting a quote.
Read more: How is Car Insurance Calculated?
Private hire insurance companies: Where to get cover
Although it is not a policy that is offered by many mainstream car insurance companies, there are a number of private hire insurance providers to choose from.
Some of the most popular insurers and brokers include:
Zego
Acorn Insurance
Insure Taxi
Total Insurance
You can also compare quotes on some comparison sites, such as Go Compare, Confused.com and Compare the Market.
Temporary taxi cover
Taxi insurance is also available as a temporary policy, as well as an annual one, with certain providers offering weekly or monthly insurance for those who only need short-term cover.
This can be helpful if you are only working as a taxi driver on a short-term basis, for example, during summer months as a student.
Zego offers private hire car insurance for 30 days or for an entire year, depending on what your preferences are. Some drivers may prefer to have no long-term commitment, in which case a 30-day policy would suit them, while others may want full, annual cover if they plan on working as a taxi driver permanently.
Who can take out a private hire policy?
In order to take out private hire insurance, you must usually meet certain requirements.
To be eligible for private hire cover with Zego, for example, you must:
Have a private hire licence
Have a full UK/EU driving licence
Be aged between 21 and 65-years-old
Not have made more than three at-fault claims in the last three years
Live and work in England, Scotland or Wales
Use a vehicle with no more than nine seats
How to get cheap private hire insurance
The best way to get affordable private hire taxi insurance is to shop around and compare as many quotes as possible.
If you simply accept the first policy that you see, it's likely that you will miss out on better deals from other providers, and you could end up paying far too much for cover.
You should also make sure that you choose a cheap car to insure as your taxi, as the make and model of your vehicle can have a significant impact on the cost of your premiums.
When you choose a policy, make sure that it is affordable and that it offers a level of cover that protects you against all relevant eventualities that you could encounter. It's important not to over-insure yourself, but arguably, even more important not to under-insure yourself.
Remember, if you don't have the right level of cover in place as a taxi driver, you could end up being off the road and losing earnings for far longer than you would be if you had a sufficient policy.
Motor insurance advice at Compare UK Quotes
Here at Compare UK Quotes, we provide up-to-date advice and guidance on a variety of different topics, including car insurance and specialist policies such as private hire cover.
For more information, be sure to check out our related guides on a variety of different topics that might interest you:
---