Food Delivery Insurance
---
---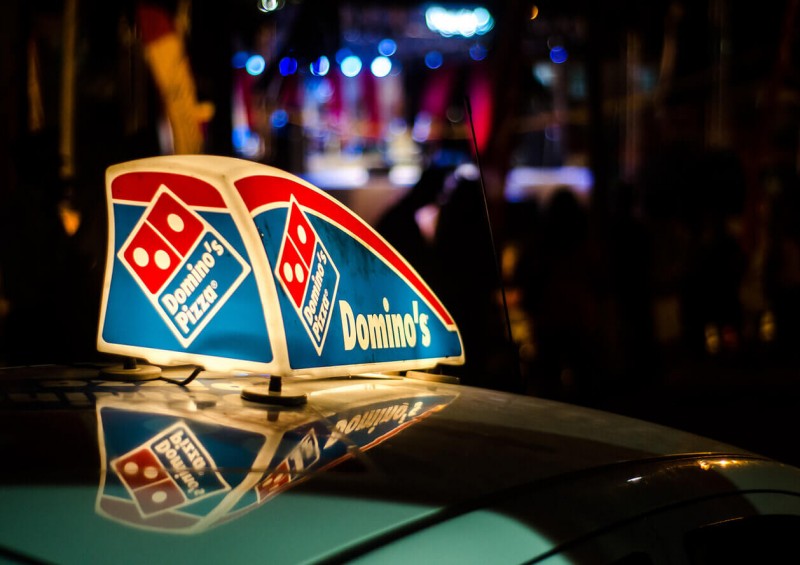 Getting the right level of insurance is important, especially if you are in a business, and it is something that is easily overlooked in the rush to actually do your job!
Fast food delivery services are one type of business that can occasionally find themselves in a pickle, especially when it comes to getting the food to the customer.
With the food delivery business growing massively, there are more and more delivery driving jobs out there but making sure you do it right is important and if you don't have the right level of insurance when delivering your wares, then even a simple ding with the car can be ridiculously costly.
Do you need insurance to deliver food?
In the UK you need to have the right level of car insurance in order to be on the road, so yes, you will need insurance to deliver food even if it's just a pick-up for a friend.
Once you start being paid for delivering the food, it stops being a social journey covered by standard insurance and you need to start looking into specialist food delivery insurance.
What is food delivery insurance in the UK?
A subset of hire and reward insurance, fast food delivery driver insurance makes sure you are covered for the trips between the shop and the customer's door.
Your basic car insurance won't cut it, and any accidents you have while you are working are going to count as uninsured.
Not only could that mean huge costs coming out of your pocket, but threatens points on your license, fines and even (in some extreme repeat cases) prison time.
It will also have a substantial effect on your insurance costs for the future, possibly doubling your future car insurance premiums.
With proper car insurance for food delivery, you are covered for the majority of possible eventualities while working.
You may even want to take a look at our moped and scooter-specific insurance guide, if you use them for daily commuting or delivery purposes.
Will I be covered by regular business use cover? What kind of insurance do I need for a job as a delivery driver?
A basic level of business insurance is called "Class A(1) Business Use" or simply class 1 business use insurance.
It is intended to allow you short business journeys between client sites and is generally used by people in office-type jobs to allow them to travel to meetings and other infrequent and ad-hoc journeys.
While better for businesses that social and domestic car insurance, it is still insufficient for use as a delivery driver.
Class C(3) business use car insurance (or just class 3 business car insurance) is a far greater level of insurance, and forms the basis for fast food delivery insurance.
It is also sometimes called "commercial car insurance" and allows you to use your vehicle fully for work purposes.
It is class 3 insurance that you will be looking for as delivery driver car insurance.
Is hot food delivery insurance different? Do I need specialist takeaway delivery insurance?
Being as detailed as you can be will help keep the cost of your premiums down.
Though your insurance company isn't going to make much of a differentiation between a pizza delivery or one for Chinese food, it will offer a different food delivery insurance cost to that of a taxi driver or package courier – all of whom still require class 3 business use insurance.
So, while there's no difference between hot food and cold, or kebab and curry, it is still beneficial to be as clear as you can be when describing your work needs to your provider.
Do I need public liability insurance?
The business itself will need to have public liability insurance (which protects you from any damages that may occur if someone is hurt through your business) but as a delivery driver you generally won't – you are merely making sure that you are covered for the journey while delivering the food, not for the food itself or the building it was prepared in.
However, if you are not employed directly by the restaurant or shop making the food and are a self-employed driver, you may want to look into the terms of your contract and check if you are covered under their insurance.
It may be prudent to look into public liability insurance yourself in case any of your actions (outside of a car crash) cause personal injury to another or damage to their property.
This could be as minor-seeming as stepping on someone's toe when delivering the food, or accidentally tripping and damaging plants in a customer's garden.
Any reputable food delivery company should cover their drivers through their own insurance, but it is worthwhile to check.
How much does food delivery insurance cost?
Like most forms of insurance, your personal circumstances, including the area in which you live, the type of vehicle you use and the time of day you do deliveries all have a huge impact on the final quote. Sadly, this means we cannot give you an exact indication of your final food courier insurance costs.
Getting cheap fast food delivery insurance in the UK is going to be helped by the same techniques we suggest when getting personal, domestic car insurance – do take a look at our articles on the subject to see how you can save.
Food delivery insurance is going to be more expensive than standard car insurance as you present a larger risk.
You are driving more often, often around urban areas where the number of parked cars and other hazards exist. You will often be under time pressures and other factors which may impede your concentration, and more. All of this will be taken into account by the insurer.
Delivery drivers are often younger too – food delivery insurance for people under 21 could be prohibitively expensive. Typically we recommend black box insurance for the younger driver as it can save significantly on premiums, but do consider your driving habits while on the job because poor driving with telematics insurance could raise your premiums over time rather than lowering them!
Pay-as-you-go food delivery insurance
One silver lining to the car insurance cloud is the introduction of pay-as-you-go insurance for delivery drivers.
This form of insurance only covers you while you are actually at work during a shift, converting to standard social, domestic and pleasure insurance at other times.
It can save you considerably as you are not paying for the extra insurance when you don't need it – look to specialist food and courier insurance companies to get this beneficial deal.
Car insurance help with Compare UK Quotes
Our expertise is not limited to telling you that you need extra insurance to deliver pizza or if you want to sign up to Uber Eats!
Our library of articles covers everything you could possibly want to know about car insurance or even how to get your hands on a brand new vehicle.
We are experts in personal finance, life insurance and banking, so why not take a look around and see where else we can help save you money!
---