What is Black Box Insurance?
---
---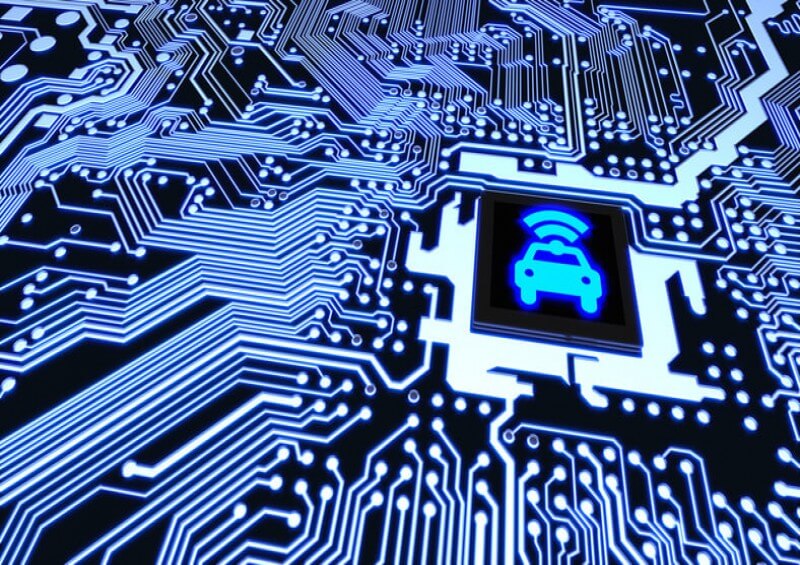 Black box car insurance (also known as telematics insurance) is a clever alternative to standard fully comprehensive cover, and if you use it right, you could save yourself hundreds of pounds every year.
Here's our complete guide to black box cover, including an overview of what it is, how it works, how much it costs, and the best providers in the UK.
What does a black box do?
The black box itself is a matchbox-sized telematics device that is installed within your car, usually behind the dashboard, to collect data on how you drive.
It tracks information about your speed, acceleration, braking and cornering, and provides this data to both you (often via a smartphone app) and your insurer.
You may find that some telematics devices also have additional features, such as providing maintenance warnings and damage alerts, depending on the type of black box you have installed.
How does black box insurance work?
The black box device provides the aforementioned data to your insurer, which uses the information to assess how safely you drive. You can therefore use a black box to prove to your insurance provider that you are a safe driver and less likely to be involved in an accident.
If you provide evidence that shows you are sensible on the road, the insurer will, in-turn, offer you cheaper insurance premiums when you renew.
Bear in mind that some providers may even offer you hundreds of pounds off upfront simply for having a black box fitted.
Traditional insurance policies use data such as your age, driving experience, no claims bonus (NCB) and occupation to calculate your premiums, but the way you drive is not taken into account. This is where black box cover is beneficial, as it provides the opportunity to prove that you're a safe driver and you can therefore be rewarded with discounted premiums.
Read more: How Black Box Insurance Saves Lives
Who is black box insurance for?
Black box policies are for just about anyone who wants cheaper cover, but they are particularly suited to those who are seen as 'high-risk' by insurers, including young motorists, inexperienced drivers and people with previous driving convictions.
Black box insurance for young drivers is becoming increasingly popular, as they are generally the ones that face the highest premium costs compared to older, more experienced drivers.
Note: You can also use the black box data yourself via the appropriate smartphone app, to monitor journeys and improve your driving.
How much cheaper is car insurance with a black box?
According to data collected by MoneySuperMarket, the average cost of fully comprehensive cover for a typical driver is around £1,660 in the UK, but with telematics or a black box, that price drops to £1,077. That's an average saving of almost £600 a year!
Black box insurance could save you hundreds of pounds each and every year, so it's difficult to find any arguments against having one fitted. It's the perfect policy if you're struggling to pay for car insurance or simply want an extra few hundred pounds to spend elsewhere.
Note: You won't always get an automatic, upfront discount as soon as you take out cover, as some providers may want to see evidence of your driving style first.
Read our full guide to how much a black box could reduce your insurance by for more information.
Black box driving tips
As mentioned, black box telematics collect data on your speed, acceleration, braking, and cornering, so there are a few specific tips that you should keep in mind to ensure that your black box works in your favour.
Drive under the speed limit
Brake sensibly and keep a safe distance between the car ahead of you
Avoid driving late at night
Make sure you don't turn the box off or remove it yourself
Keep your mileage below the maximum amount stated on your insurance application
Don't accelerate too quickly at junctions or traffic lights
What happens if you go over your mileage on insurance with a black box?
When you take out car insurance, you'll be required to inform the provider of your estimated annual mileage. Some black box policies will track your mileage and report back to the insurer if you exceed it, which is likely to result in an increased cost.
So, remember to keep an eye on your annual mileage, share lifts when you can, and try not to drive unless it's necessary.
Pros and cons of black box insurance
The main benefits of black box insurance include the following:
It will reduce the cost of your premiums if you drive safely
You can track and analyse your driving statistics
The GPS allows you to find your car if it's stolen (or somehow lost)
Some black boxes can provide accident and maintenance alerts
The potential disadvantages are sparse, but include the following:
There is a mileage counter so you will need to keep an eye on your distance travelled
You must inform the provider to remove the black box if you sell your vehicle
If you're an unsafe driver, or often drive at night, you might end up paying more for cover
Your driving is monitored 24/7 so you can't let anyone else use your vehicle
Read more: The Pros and Cons of Black Box Car Insurance
More ways to get cheaper cover
There's no denying that black box insurance is one of the best ways to cut your premiums, but you can reduce the cost even further by:
You can build a no-claims discount (NCD) with a black box insurance policy just as you can with any other type of annual car insurance.
Read more: How to Get Cheaper Car Insurance in the UK
The best black box insurance companies
Telematics insurance is offered by many providers, including the likes of Direct Line, Churchill, Co-op, Admiral, Hastings Direct, Tesco and RAC, but you might get a better price through a specialist company like Ingenie.
Ingenie specifies in rewarding young drivers (the most high-risk policyholders) for driving safely, in the form of premium discounts. The provider claims that their customers save an average of £400 upfront, and could save over £560 when they renew for a second year. If that sounds good to you, be sure to get your quote today by using the button below!
For more information, see our related black box and car insurance articles:
---