How to Get a Dash Cam Car Insurance Discount
---
---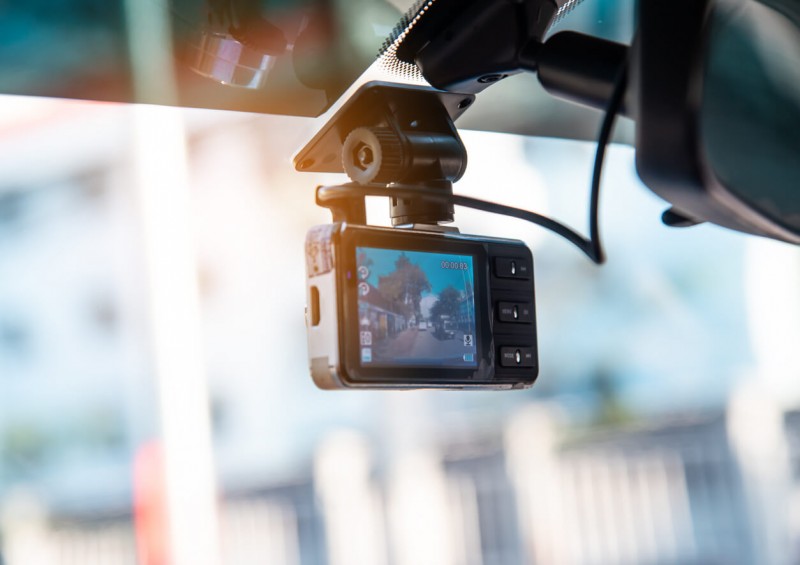 Dash cams are essentially small cameras that record your surroundings as you drive, capturing footage of any incidents that occur while you're on the road.
Their primary purpose is to help settle car accident claims, but they have become so useful that motorists are now able to get themselves a dash cam car insurance discount that reduces premiums by up to 30%!
How do these discounts work and which insurance providers offer such deals? Find out all you need to know right here.
Does having a dash cam lower insurance costs in the UK?
Dash cams have been used by motorists in recent years to capture footage of the road and their surroundings as they drive, making it far more straightforward to settle any road traffic accident claims that they may be involved in.
The in-car dashboard cameras provide undeniable evidence of any incidents that occur and can be used to determine the at-fault party without hassle, which can save both the driver and the insurance company a considerable amount of time and money.
Dash cams have the potential to eradicate the issues surrounding the 'your word against mine' argument that can arise when there is no sufficient evidence to establish who the liable party was.
Thanks to their many benefits, a number of car insurance providers are now offering dash cam insurance discounts as a way of rewarding policyholders for being safety-conscious.
In short, you could get cheaper insurance with a dash cam, but it simply depends on which provider you take out cover with!
Read more: Top 5 Dashboard Cameras in the UK
How much can you save by fitting a dash cam?
How much you are able to save on your car insurance policy by having a dash cam fitted varies with each provider, with the best offers reducing cover by around 30%.
The first major provider to offer a dash cam car insurance discount was Swiftcover, which offered a reduction of 12.5% for all policyholders with an insurance-approved dashcam back in 2014. Their reason for doing so, according to spokesman Roman Bryl, was because drivers with a dash cam seem to be more conscious of road safety and therefore "more careful on the road".
Generally speaking, those with an insurance-approved dash cam could get discounts of between 10% and 30% off their car insurance premiums, but which providers offer similar deals?
Which insurance companies offer discount for dash cams in the UK?
You may find that many major car insurance providers do not offer specialist dash cam insurance deals, but there are companies out there that do.
The best car insurance providers that offer dash cam insurance discounts include:
| | |
| --- | --- |
| Dash cam insurance provider | Discount offered |
| Adrian Flux | Up to 15% off |
| AXA Car Insurance | 15% off all insurance-approved dash cams |
| MyFirst UK | Up to 30% off |
| Sure Thing! | Nextbase dash cam users get up to 20% off |
| Swiftcover | 12.5% off for new customers with a Nextbase dash cam |
Admiral Group insurers (Admiral, Diamond and Elephant) also offer dash cam discounts, but there is no set amount - the deal you're offered varies in relation to your individual circumstances.
You simply add the dash cam as a 'modification' when applying for a car insurance quote online, or existing customers can get in touch via telephone to ask about reviewing their premium if they have recently bought a dash cam.
What are insurance-approved dash cams?
Certain dash cams may not be 'insurance-approved', meaning that you may not be eligible for discounts with some providers if you do not have the dashcam they require customers to have.
You may even discover that some insurance companies will offer discounts exclusively for certain brands of dash cams, such as Sure Thing! and Swiftcover, which only provide deals to those with a Nextbase dash cam.
If you're thinking about buying a dashcam to reduce your premiums, it's a good idea to give your insurance provider a call first to see if they require a specific make or model, to avoid disappointment.
Dash cam car insurance discounts
To make sure your dash cam footage is useable when it comes to making an insurance claim, you should fit it properly (professionally if needs be) and at an angle that captures the whole road ahead.
You must also ensure that it's turned on, receiving power, and recording before starting each journey, and remember to save important footage as soon as possible before loop-recording feature deletes old files.
Always upload your footage to a USB or a safe file-sharing site (such as Dropbox) if ever you are involved in an accident or witness an incident.
The most popular in-car camera manufacturers include Nextbase, Garmin and Crosstour, so your insurer should be willing to offer you a dash cam insurance discount if you purchase one of these, but it's not guaranteed.
It's always worth checking your provider's terms before purchasing any tech device (whether it's a black box or a dash cam), just in case there are any specific clauses or requirements that must be met.
To start comparing a range of car insurance quotes right now, simply tap the button below:
---