How is Car Insurance Calculated in the UK?
The factors that affect the cost of cover.
---
---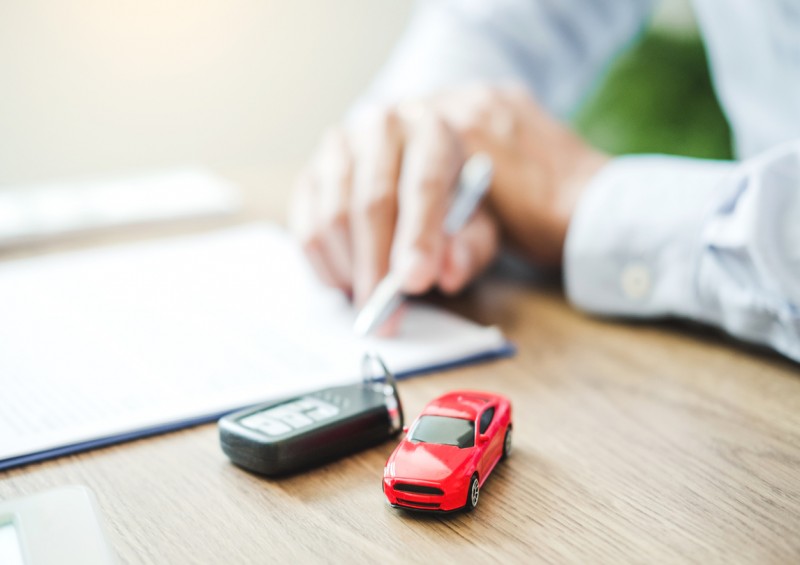 The cost of car insurance varies considerably between each provider and policyholder – some UK drivers will pay over £1,000 a year, while others will pay a few hundred pounds.
Ultimately, your car insurance premiums reflect how much of a risk your insurers think you are to cover, which is determined by looking at dozens of different factors, from your age and occupation to the vehicle's engine size and model.
What are the factors that affect the cost of your car insurance and how are your premiums calculated? Our guide has all you need to know about the UK's average car insurance cost, including an extensive list of the most common things that insurers look at and which impact the overall price.
How does car insurance work in the UK?
Motor insurance protects you against the potential costs that can arise if ever you're involved in a road traffic accident or your vehicle is damaged one way or another.
It provides a pay out if you make a claim due to a variety of instances – such as theft, vandalism, fire damage, or an accident on the road – with exactly what it covers depending on the type of policy you opt for.
Car insurance is legally required in the UK, but in order to receive cover, you must provide monthly or annual 'premiums'.
What is a car insurance premium? Premiums are essentially payments that must be made in-turn for cover, either monthly or annually, depending on the type of insurance policy you choose.
Read more: Average Cost of Car Insurance in the UK
How car insurance is calculated
Car insurance is calculated by using a range of information about you personally (such as your age, job title and where you live) as well as you're the type of vehicle you have and driving tendencies (such as your annual mileage and claims history).
What affects your car insurance premiums?
As mentioned, there are many factors that can affect the cost of your car insurance policy. To help you get a better idea of how it is calculated, here's a list of several common factors that affect car insurance rates in the UK:
Your age

The vehicle's make and model

The value of your vehicle

Your vehicle's engine size

Any modifications made to your vehicle

Where you live

Where you park the car overnight

What you use the vehicle for (business, commuting, social and leisure)

Your annual mileage

Your driving history and no-claims bonus

The excess you agree to
The list above may be extensive, but that's not all insurers will look at – there are many different factors at play, but those are the most common.
It's not known which factors have the most or least significance on the price, so it's important that you keep them all in mind before taking out insurance.
Read more: The Best, Cheapest Cars to Insure in the UK
Calculating the cost of car insurance: FAQs
Does engine size affect car insurance? Those who drive vehicles with larger engines are – according to statistics – more likely to have an accident and are therefore usually required to pay more for their insurance.
Does age affect car insurance? Many would argue that age is one of the most important factors in calculating car insurance in the UK, with young drivers typically facing the most expensive premiums. The cost of cover usually decreases as you age and become more experienced on UK roads, but it can also spike again once you reach your 60s or 70s.
Read more: Is There an Age Limit for Driving in the UK?
Does a personal injury claim affect your car insurance? If you have a car accident and need to make a personal injury claim after it, your premium may increase if the claim is made through your car insurance provider. Regardless of whether or not the accident was your fault, the insurer may see you as being more at-risk of having an accident in the future, as statistics suggest that this is usually the case.
Does annual mileage affect car insurance? As a rule of thumb, the more mileage you drive, the more expensive your annual premium will be. This is because you are, according to insurers, more likely to have an accident if you drive further distances.
How is my no claims bonus calculated for car insurance?
We mentioned that your no-claims bonus – or no-claims discount – is a factor that contributes to the cost of your car insurance, but what exactly is it and how is it calculated?
A no-claims bonus is a type of discount offered by many insurers, where you are rewarded with reduced premiums for every year that you have not made a claim.
How much yours is worth depends on the amount of time you have been driving without making a claim, but it also varies between providers.
Some no-claims bonuses can give you up to around 20% or more off your premium costs, so it's certainly worth driving sensibly to keeping a clean slate for as long as you can.
How to calculate car insurance
Calculating how much you might pay for insurance is near-enough impossible without getting yourself some quotes to compare the cost of car cover across different companies.
The best way to get a quote from a variety of different providers at the same time is to use a comparison website, such as Confused.com.
You may also get a rough idea of the price of cover in our full guide to how much car insurance costs.
Getting cheap car insurance
While car insurance might be an expense that we could all do without, there are ways to reduce the amount you are required to pay.
Some of the best ways to get cheaper car insurance include the following:
Get the right level of cover (don't over- or under-insure yourself)

Shop around and use comparison sites before purchasing cover

Build your no-claims discount

Park your car in a safe place overnight

Improve your car's security

Increase your voluntary excess if you can afford to

Pay annually, rather than monthly

Lower your mileage if possible
Here at Compare UK Quotes, we provide a wide range of tips and guides to help you get the most out of your premiums, so be sure to Like our Facebook page and browse our related articles to find out how you could save money on your insurance:
---