How Much Does a Black Box Reduce Insurance?
---
---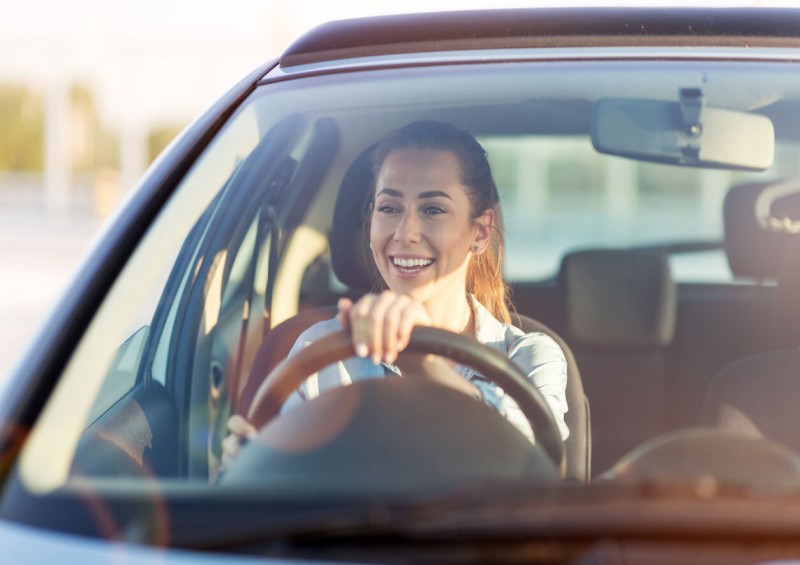 The cost of car insurance is unavoidable, but there are many ways to reduce the cost of your premiums: none more so than fitting a black box (or telematics device).
Black box car insurance can save you hundreds – if not thousands – of pounds on your premiums, especially if you are a young driver or have been convicted of a driving offense previously.
Here, we help you determine whether black box insurance might be right for you and how much it could reduce your premiums by.
How much can you save with black box insurance?
Drivers who take out black box insurance with Ingenie – a specialist provider of car insurance for new drivers – save an average of £400 on their up-front payment (but how much you save depends on your personal circumstances).
Policyholders also earn up to 21% off as the policy continues and typically, they receive discounts on their premiums three times per year, as a reward for driving safely.
Ingenie states that drivers who renew their black box insurance with them for a second year also save a further £563, on average.
Of course, how much you personally save on car insurance with a black box depends on a variety of factors, including your driving tendencies, the make and model of your vehicle, where you park it overnight, and so on.
Some people may even see their premiums increase with black box cover, but only if they display poor driving habits, such as excessive speeding or harsh cornering.
You might like: How is Car Insurance Calculated?
Black box insurance reduces the up-front cost of premiums by an average of £400 with insurer Ingenie, with policyholders earning more discounts throughout the policy as time goes on – but only if they drive responsibly.
How much does black box insurance cost?
MoneySuperMarket recently reported that the average cost of fully comprehensive car insurance with a black box or telematics device in the UK is £1,077, which is far cheaper than the national average of £1,660 for a standard car insurance policy without telematics cover.
That equates to an average saving of almost £600 per year that you may be missing out on if you don't make use of black box insurance.
| | | | |
| --- | --- | --- | --- |
| Age | Average cost of cover without telematics | Average cost of cover with telematics | How much does a black box save? |
| 17-19 | £2,339 | £1,490 | £849 |
| 20-24 | £1,179 | £1,029 | £150 |
Young drivers' insurance is likely to be reduced considerably by a black box, according to MoneySuperMarket, but more experienced drivers may not benefit in the same way.
Should I get black box insurance?
If you are a safe driver (i.e. you stick to speed limits, do not drive late at night, corner safely, do not accelerate too quickly, and so on), it's difficult to find an argument against taking out black box insurance.
It is a particularly useful policy for young or inexperienced drivers, as well as anyone else who may be struggling to cover the high cost of regular motor insurance.
You should keep in mind that many insurers won't offer you an up-front discount on your policy as soon as you take out cover, as they usually want to see proof of your safe driving first, but this is not the case with Ingenie, as customers typically save an average of £400 immediately.
Read more: The Pros and Cons of Black Box Car Insurance
Black box insurance companies
There are many car insurance companies in the UK that offer black box cover, including some specialist providers that focus only on that type of policy.
You can get cheap black box insurance from:
Ingenie

Direct Line DrivePlus

Hastings Direct Smart Miles

Admiral LittleBox

RAC Black Box

Co-op Young Driver

Tesco Box

Bell

Insure the Box
Remember that it's worth shopping around and getting quotes from a variety of providers first – even with black box insurance – in order to ensure that you are getting the very best deal for your personal needs and budget.
Some providers may be more affordable, while others may offer certain benefits (such as no curfew), so be sure to do your research before buying a policy.
Getting cheap car insurance quotes
Along with fitting a black box or telematics device, there are many other ways to reduce the cost of your car insurance policy, including:
While you are likely to save money with black box insurance, it's worth noting that it also helps make the roads a safer place for drivers and pedestrians, as explained in our guide: Black Box Insurance Saves Lives.
Become a safer driver and save money on your premiums by taking out black box cover today:
Or, if you want to learn more about black box insurance and how much it can reduce your premiums by, check out our related guides:
---