Car Insurance
---
---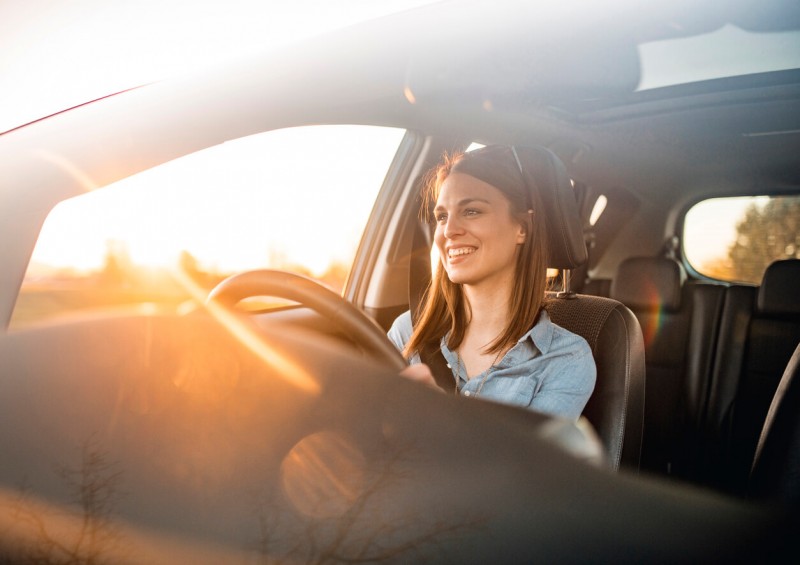 Start saving on car cover with Compare UK Quotes today...
Get a cheap quote instantly for free

Compare quotes from the best insurers in the UK

A range of policies available to suit your needs

Easy process
What is car insurance and how does it work?
To drive around legally on UK roads, you must have a car insurance policy, vehicle tax and a valid MOT certificate (if the vehicle is more than 3-years-old). Without these, you risk being caught by the police, facing fines, being banned from driving or you may even have to go to court, depending on your individual case.
The police can easily spot uninsured drivers with their ANPR technology or by using AskMID, and they have the right to seize vehicles with no insurance, so it really isn't worth the risk.
Car insurance is an annual policy that financially covers you for certain events on the road. For example, it can provide a lump sum payout in the event that you have a road traffic accident, your car is stolen, vandalised or damaged by fire. It can also help to cover associated costs, such as damage caused to other people and their property.
In the event of a car accident, you will need to claim on your policy if the accident was your fault, which will help to cover the expensive costs involved. But bear in mind that claiming on your policy will result in higher premiums when you come to renew. For every year that you do not have an incident, you build up a no claims bonus (NCB), which helps you get discounts on cover.
The events you are covered for depends on the type of car insurance policy you get. The minimum legal requirement is third party insurance, but this may not be sufficient cover for your needs and if you are caught without the right cover, you could also face penalties.
Read more: A Complete Guide to Car Insurance
What type of car insurance do I need?
There are different levels of standard car insurance to choose from, and it is important that you get the right one that's suited to your needs, and not simply the cheapest policy available.
The main types of car cover are:
Third party:

In the event that an accident is your fault, this basic level of insurance covers the cost of injuries caused to other people (third parties) and any damage done to their property, but it does not cover you or your vehicle. The passengers in your vehicle, however, are covered with this policy.

Third party, fire and theft:

TPFT insurance covers you for the above and provides extra protection to cover the cost of any damage done to your vehicle that was caused by fire or a replacement vehicle should someone steal it.

Fully comprehensive:

This is the highest and most extensive level of cover, as it covers the cost of any damage done to your vehicle and others, as well as a variety of different causes, like car accidents, fire or theft.
Some drivers, particularly those who are young, choose to get the lowest level of cover as they think it is the cheapest, but this isn't necessarily the case. In recent years, insurers have noticed that a lot of drivers who purchase third party cover tend to make more claims in comparison to those who purchase fully comprehensive policies, so the cost of third party insurance has increased as a result.
If you need more specific cover, like car insurance for learner drivers or temporary insurance for just 3 months, you will need to get a more specialist policy.
Learn more: The Types of Car Insurance Cover
How much is car insurance?
There is no definitive answer to this question as the cost of your car insurance policy will be calculated based on a number of factors specific to you and your driving history.
In the first quarter of 2022, the Association of British Insurers (ABI) reported an average annual car insurance premium cost of £416. However, the average price for new policies have been reported to be £480 and the average price for renewed policies costing drivers £375.
To get the best idea of how much your car insurance will cost, you will need to do your own research and get a few different quotes from different providers or compare quotes on comparison sites.
The main factors that are taken into account when calculating your premiums are:
Your age

The car you drive and want to insure (make, model, engine, etc)

Driving history (i.e. how many years have you been driving, whether or not you have built up a no claims discount (NCD), previous convictions, etc)

Where you live and where your vehicle is parked

Your mileage

How much voluntary excess you're willing to pay in the event of a claim

Your occupation

Whether or not you use your vehicle to commute
Insurers may take other things into consideration, depending on their terms and conditions, and while annual car insurance is notoriously a big expense, there are some ways in which you can lower the cost of your cover.
Learn more in our guide: The Average Cost of Car Insurance in the UK
Helping you save on car insurance - How to make car insurance cheaper
If you're wondering why your car insurance is so high, you may want to consider the following steps to help make your premiums cheaper.
For more information on how to save on car insurance, read our 17 Tips for Cheaper Cover.
If you're thinking of switching car insurance providers to save money on your next policy, we recommend that you read our other useful guide: When is the Best Time to Buy Car Insurance?
Compare quotes to find the best deal on car insurance now
Before getting your new, cheaper car insurance quote, you will need the following information to hand:
Personal details of owner and registered keeper (name, address, D.o.B, address, job title, marital status)

Driver's license and driving history (number of claims made, etc)

Your vehicle (make, model, value, engine size, mileage, etc)

Named drivers (if applicable)

Driving convictions

No claims bonus

Bank details
Getting a quote is quick, simple and free with Compare UK Quotes. Simply tap the button below to get started!
Remember, it is important to make sure you are getting the right policy for you and your needs - don't simply get the first quote you see because it's the cheapest, otherwise it may end up costing you more in the long-run.
---