What is a Vehicle Immobiliser?
All you need to know about immobilisers and insurance.
---
---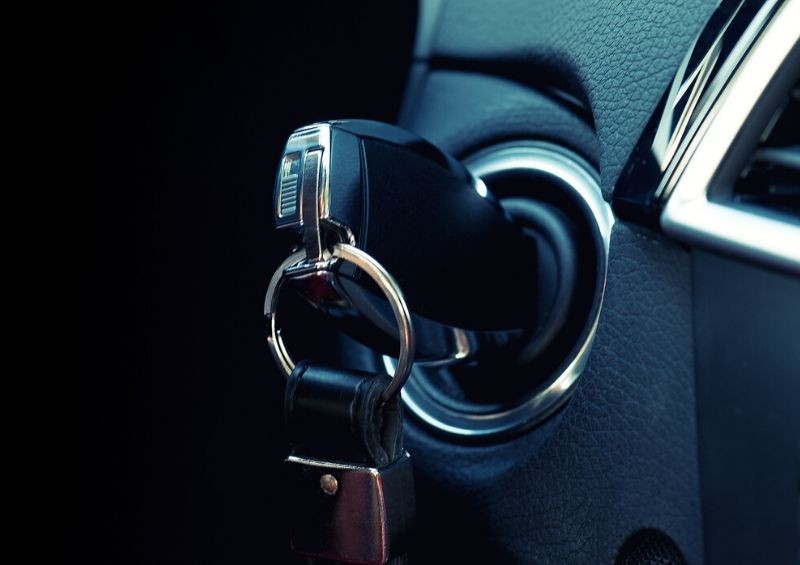 When you compare car insurance online, you'll often be asked: does your vehicle have a factory-fitted immobiliser? Not many people know exactly what that question means or what the answer should be, quite simply because they do not know what a factory-fitted immobiliser is or whether their car has one.
Most people answer 'no', because they feel it's better to say they don't have one and later find out that they do, rather than the other way around.
After all, a factory-fitted immobiliser could lead to cheaper insurance premiums, so answering inaccurately could potentially void your car insurance if ever you need to make a claim.
To help you avoid the panic of not knowing what to tell the insurers, our guide covers the definition of an immobiliser, how you can find out if you have one, and whether it's worth getting one if you don't already.
In this guide:
What are vehicle immobilisers and how do they work?
What immobiliser is fitted to my car?
What is a Thatcham-approved security device?
Is it worth having an immobiliser?
What is an immobiliser?
A car immobiliser is basically a security device that stops a car from starting unless the correct key or fob is presented.
This essentially stops the car from being hotwired, making it completely useless to thieves as long as you keep your key safe and out of their reach.
How do they work?
Car immobilisers disable at least two of the three main components of your car if the key is not presented, specifically the ignition, fuel system and starter motor.
When the key is inserted in the ignition, a code is sent from a transponder to the car's electronic control unit (ECU), which then allows the car to start.
Manufacturers keep the in-depth, technical details of how immobilisers work under wraps though, because they would essentially become useless if thieves knew the ins-and-outs.
Immobilisers enhance your car's security by minimising the potential of it being stolen by thieves who would hotwire almost anything if given the chance.
Does my car have an immobiliser?
Since 1998, it has been mandatory for all new cars to come with a factory-fitted immobiliser as standard.
This means, of course, that your car will almost certainly have an immobiliser if it was built after then. The only way that cars made post-1998 won't have an immobiliser is if a previous owner has made modifications to disable or remove it.
Some pre-1998 cars might also have immobilisers fitted, but it's far less likely and you'll have to check the owner's manual to be certain.
What is a Thatcham device?
Thatcham approved devices are alarms, immobilisers, steering wheel locks and other vehicle security enhancement equipment that have been assessed by Thatcham Research.
Thatcham essentially assesses the devices and provides them with a 'Thatcham Security Certification' to prove that their security functions and features are accurate and available for use.
Once the devices have been assessed, providing they pass the evaluation, they are then referred to as 'Thatcham Approved', which is why most insurance providers will ask if you have a 'factory-fitted, Thatcham-approved alarm or immobiliser'.
It's likely that your insurance provider will only take notice of your immobiliser, alarm, or any other security device if it is Thatcham approved.
But how does an immobiliser affect your car insurance?
Is it worth buying one if your car doesn't have one as standard?
Your car is bound to be one of your most prized possessions, so it's important that you keep it as safe and secure as possible. One of the best ways to do so is by having an immobiliser installed (if your car doesn't come with one as standard) as it eradicates the possibility of it being hotwired and driven away by a thief.
Having a factory-fitted, Thatcham-approved alarm or immobiliser will also undoubtedly go down well with your insurers, and it's likely that it could decrease the cost of your insurance.
Some find that it can be more cost-effective to buy a Thatcham-approved steering wheel lock, instead of the more complex immobiliser, as they can be installed far more easily and are generally cheaper to buy.
Immobilisers are one of the few car modifications that could actually reduce the cost of your insurance, rather than increasing it.
Read more: How Will Car Modifications Affect My Insurance?
An immobiliser isn't the only security feature or precaution that you can rely on, of course, as there are many ways to keep your car safe.
Ways to improve your car's security include:
Parking your car in a driveway or garage
Hide your valuables and do not leave them on display
Do not leave important documents inside your car
Get a Thatcham-approved immobiliser, alarm and steering wheel lock
Fit a car tracking device
If you'd like to know more, browse our wide range of articles below for more information on all-things car insurance and money-saving.
To get a free car insurance quote right now, at no obligation, simply tap the green button:
Related Articles:
Why You Should Get a Car History Check
15 Tips for Cheaper Car Insurance
5 Gadgets for Cheaper Car Insurance
---