Why Get a Car History Check in the UK | HPI Check
Is the car you want to buy an insurance write off or stolen?
---
---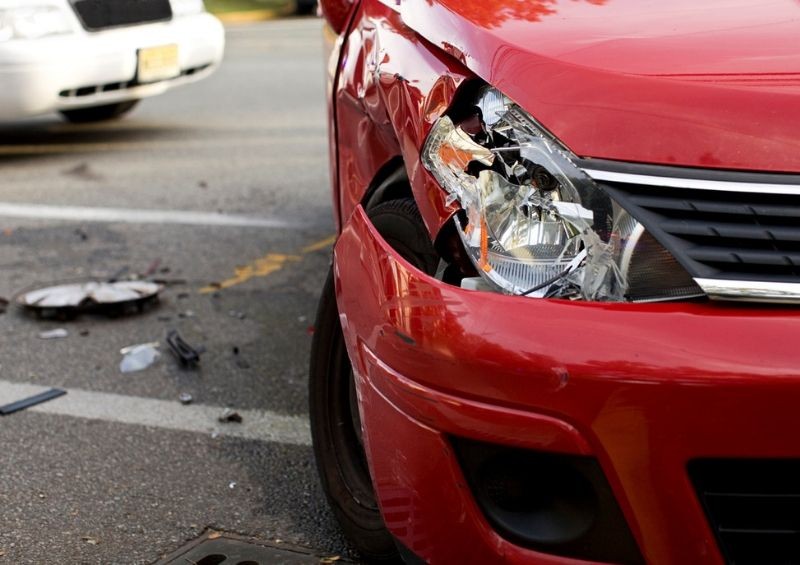 A car inspection looking at your vehicle's engine, brakes, suspension and other physical elements will give you an on-the-surface idea of its current state and whether it's suitable to be driven on UK roads, but what about the car's hidden history?
Without a car history check, it is almost impossible to gauge an idea of factors like a vehicle's MOT history, how many previous owners it's had and whether or not it has been listed as an insurance write off.
It would be a crying shame to spend thousands of pounds on a second-hand car without getting a car history check, only to later discover that it has previously been written off or even stolen. To avoid this distress, read our guide on vehicle history checks and HPI Check to ensure you know exactly what you should look for when buying a used car.
In this guide:
What is an HPI Check? Get your check today
Why would I get a vehicle history check?
What is a car history check?
A car history check is an in-depth examination of a vehicle's past, using data from organisations such as the Driver and Vehicle Licencing Agency (DVLA), Association of British Insurers (ABU) and Police National Computer (PBC) to gather information about its MOT history, any records of theft, and any outstanding finance.
We recommend getting your car's history checked each time you buy a used car, just in case the seller does not disclose all the relevant information – knowingly or unknowingly.
Check a car's mot history
You can either check the MOT history of a vehicle via the Gov.uk website – all you need is a registration number – or via your HPI Check report.
How can I check a car's finance history?
It's important to check whether the car you are buying has any outstanding finance remaining – i.e. someone isn't trying to sell it before they have reached the end of their lease or finance contract.
The best and simplest way to check your car's MOT and finance history is with HPI Check, who provide a fully comprehensive vehicle check full of with information about your car or a car you want to purchase.
What is a HPI Check?
HPI Check is a car history checking service that began in 1938, producing reports for people looking for information on a specific vehicle. Some of the information provided by HPI Check reports includes:
MOT history

Car finance history

Number of previous owners

If the vehicle has been reported stolen

If it's been listed as an insurance write-off

Accurate mileage with proof

Vehicle valuation

Any number plate changes

If it's ever been exported or imported
Every day, one in three cars checked by an HPI Check has some sort of hidden history, whether it's information regarding their insurance coverage, mileage, MOT, or any of the other features checked.
Incredibly, HPI Check discovers over 2,000 vehicles that are listed as insurance write-offs each day!
What's more, there are 200,000 stolen VC5 logbooks in circulation nationwide, and more than 75 cars being uncovered as stolen every single day.
Is the car you want to buy an insurance write-off? Could you be driving a stolen vehicle? If you haven't had a car history check, you're at risk!
Is it possible to get a free HPI Check?
Unfortunately, to provide you with the most in-depth vehicle history check possible, HPI Check require a small fee for their services; it's not available anywhere for free.
If you do receive an offer for a free HPI Check, it's likely that it is not legitimate and could well be a scam.
There are free services online such as the Gov.uk website which provides some information on a car's MOT history, but they will not provide a report as in-depth, extensive and up-to-date as HPI Check.
How long does a HPI Check take?
HPI Check reports are displayed on-screen almost immediately once you've entered all relevant data, but there is also an option to receive a hard-copy.
Your full report can be sent to both your email address and your home address, including a confirmation certificate to verify the check.
What's not included in a car history check?
The average car history check does not include:
Personal details of any previous owners

Details of all incidents and accidents – only those leading to a write-off

Information on the car's current mechanical condition
Why would I get a vehicle history check?
Buying a used car comes with many risks – including the possibility of the car being stolen, written off, or even with outstanding finance! To avoid being faced with such problems, it's important that you always do a vehicle history check before handing over your cash.
How to check if a used car is stolen: HPI Check
Buying a used car from a private seller, rather than an approved dealer, has its risks; one of which being that the vehicle could be stolen.
Buying a stolen car means that you'll have it taken away from you, but you may also lose the money you paid for it. To avoid these possible issues, all you need to do is visit HPI Check for your vehicle history check – it could save you from losing thousands of pounds.
What happens if I buy a car with outstanding finance? - Outstanding finance check
According to experts, 'good title' means that you have the right to keep a car if you bought it in good faith with no prior knowledge that it had outstanding finance.
The finance company will still want the money back – probably from the person who sold it to you – but they may still contact you to talk about the vehicle. In the worst case scenario, the finance company will try to prove that you did know about the outstanding finance on the vehicle and bought it anyway, which would bring with it a lot of hassle and stress that you shouldn't have to deal with.
And you don't have to deal with it; simply complete a vehicle history check with HPI Check to avoid purchasing any cars with outstanding finance.
Buying a car that was previously written off
It's not necessarily illegal to sell vehicles that have been previously written off, because some are able to return to the road with certain repairs, but the seller should always disclose that information to you.
Some people actually recommend buying a Category D write-off under some circumstances, as they can be repaired and could even be considered a bargain if the cost to repair isn't too high.
Unfortunately, you can't always rely on sellers to be completely truthful with you. Therefore, it's important that you carry out a car history check to find out whether the car has ever been written off, and the degree to which it was damaged.
Read More: Car Insurance Write Off Categories
Car insurance at Compare UK Quotes
Once you've done a car history check, had the all-clear and bought the car, the next step is to find the best car insurance in the UK for your situation.
Here at Compare UK Quotes, we are constantly researching hundreds of providers and policies to give you the best and cheapest deals possible. One of the cheapest ways to get car insurance today is by heading over to MoneySuperMarket or GoCompare.
MoneySuperMarket – as you've probably seen on TV – can give you a car insurance quote in under five minutes and could even save you up to £250 on your cover, while Go Compare could save you just as much money and even offers a free £250 excess cover for policyholders!
We're spoilt for choice with the many types of policies and variety of providers, so be sure to shop around and get as many car insurance quotes as possible to find the most affordable and suitable deal for you.
Related articles:
Do You Need Motor Legal Protection?
Car Insurance Write Off Categories
---