Car Insurance Write Off Categories Explained
---
---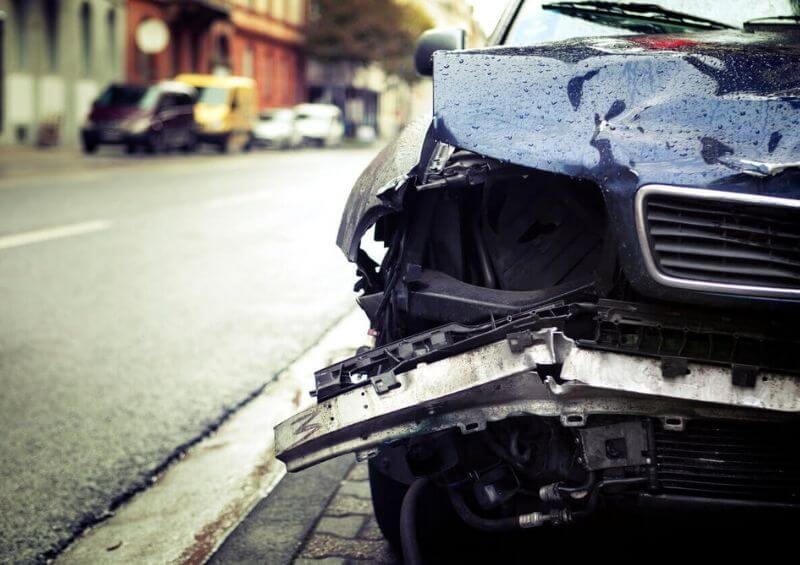 If you're ever involved in a car accident and your vehicle has sustained pretty serious damage, your insurance provider may inform you that your car is now deemed to be a 'write-off'.
But what is a car insurance write off? What are the insurance write off categories? And can you drive a car that's been written off?
In our guide to the car insurance write off categories (Cat A, B, S, N and F) below, we explain what they each mean for your vehicle's future, and why you should beware when buying an insurance write off.
What is a car insurance write-off?
A car will be listed as a write-off when the insurance provider deems that the damage it has sustained means it is either:
No longer safe to be driven on roads

Uneconomic to repair – usually if the cost of repairing the vehicle to a roadworthy standard would be more than its current value
This means that – in typical cases – the less a car is worth, the more likely it is to be written off by an insurance company.
Write off categories
There are different levels, or categories, of vehicle write-offs depending on the severity of the damage caused by the road traffic accident.
There are four main insurance write off categories:
Category A
Category B
Category S (previously named Category C)*
Category N (previously named Category D)*
*The categories were changed by the Association of British Insurers (ABI) as they wanted to move the focus away from the total cost of repairing the write off and rather, emphasise the structural damage that would affect its safety, according to the AA.
Category A represents the worst type of damage after a car accident, and this decreases in severity as you get down to category N.
If your car is deemed a write off, your insurance provider will offer to pay you the amount your car is currently worth rather than the cost of repairing it, but – depending on your car's write-off category – you can choose to scrap the car, keep it, or even try selling it.
Is your car insurance renewal due soon? If you're looking for the cheapest deal, get started here:
A guide to the new car insurance write-off categories
So, what are the car insurance write-off categories and what do they mean for your car?
Category A (Cat A) write-offs
Category A – or Cat A – write-offs are cars that have sustained an unsalvageable amount of damage, meaning that they are deemed unacceptable for use (too dangerous) or re-sale and can only be scrapped.
Category A write-offs will be crushed in their entirety, nothing is ever salvaged.
If your car has Cat A damage, it's important that you DO NOT attempt to drive it or sell it to someone else - it's likely that it'll be totally undriveable and almost impossible to sell anyway as insurers will not be willing to insure a Cat A vehicle.
Category B (Cat B) write-offs
If a car is listed as a Category B (Cat B) write-off by an insurance provider, it's also likely to have sustained a significant level of damage and will probably have the same fate as a Cat A write-off – being scrapped – but only after any useable parts have been recovered from the vehicle.
These salvageable parts will be reused, but the body shell of the car is highly likely to be crushed if it has sustained Category B damage.
You might like: How to get cheaper car insurance in the UK
Category S write-offs (Cat S cars) – formerly Category C (Cat C cars)
What is category S damage on a car?
Category S (Cat S) write-offs are cars that have sustained structural damage in a car accident, beyond just cosmetic bumps and scratches.
They aren't initially in a fit state to be driven, but can return to the road once they've been repaired to roadworthy standards by a professional (as per UK law). The new Category S includes issues such as a twisted chassis, or a collapsed crumple zone.
If your car sustains Category S damage, you should take it to a registered garage as soon as possible (and remember to have it towed away as it's probably unsafe to drive).
Category N write-offs (Cat N cars) – formerly Category D (Cat D)
Category N write-offs are cars with cosmetic or electrical damage – usually less serious than the issues of those in other categories.
The cost of repairing is usually less than the vehicle's current worth, but additional costs (such as transporting or towing the car) could make it financially illogical to repair it.
If the vehicle is repaired to a roadworthy condition, you can use it again if you wish, so it depends on your personal situation and you should discuss the matter with your mechanic.
Here's a brief summary of the main car insurance write-off categories:
| | |
| --- | --- |
| Write-off Category | Repairable? |
| Category A | Cannot be repaired - Scrap only. |
| Category B | Cannot be repaired, but some parts may be salvageable. If any parts have been removed, the rest of the vehicle will be destroyed |
| Category S | Can be repaired by a professional and cannot be driven until then. |
| Category N | Can be repaired by a professional and cannot be driven until then. |
What about Category F write-offs?
The four listed above are the most common car insurance write-off categories, but there are others.
You may come across Category F (Cat F) write-offs, which refer to vehicles that have been written off due to fire damage, but these are not as common as other types. Category F cars can return to the road if they are repaired extensively and tested by professionals, but insurers will usually refuse to cover the costs once the vehicle has been listed as a Category F write-off.
What happens if your car gets written off?
If your car is in a bad way and has been written-off by your insurance provider, the insurance company themselves will usually deal with the process of scrapping the car for you, if you agree to it.
You simply have to send the insurance provider the vehicle log book (V5C), but you're advised to keep the yellow "sell, transfer or part-exchange your vehicle to the motor trade" section for future reference.
Lost your car log book?
If the original has been lost or damaged, you can get a new vehicle log book (V5C) on the gov.uk website. You are able to apply by phone or online, and the cost is £25 for both.
It can take up to 6 weeks to get the replacement log book if you apply via phone, while it can take just 5 working days six weeks if you do so online, so it's always worth applying online if you can.
You must remember to tell the DVLA that the car has been written off, or you could face a fine of up to £1,000!
Once you've sent them your V5C, the insurer will take control of the process from there. But what if you want to keep the car?
Don't want to scrap your written-off car?
You can keep your Category S or Category N written-off car if you wish, as they aren't legally required to be immediately scrapped.
The insurance provider will likely provide you with an insurance pay-out and sell the vehicle back to you in most cases.
If you want to keep a Category S write-off, you'll be required to send a complete log book to the insurance provider and apply for a duplicate one. If you want to keep a Category N car, you can keep the original log book.
You might, however, struggle to keep hold of your Category A or B write-offs as the damage is usually beyond repair, but they won't be much use to you anyway and the best option for them is to be scrapped.
Is it worth buying a repairable write-off?
You won't come across Category A or Category B write-offs on the second-hand car buyer's market, because they aren't suitable for re-sale and are required to be crushed.
But if you're looking for a cheap bargain, some Cat S and Cat N used cars could be viable options.
As long as the seller has all the relevant paperwork and car history, as well as evidence of any previous damage, buying a Category S or Category N write-off could save you some money!
It's important to remember that buying an insurance write-off has its risks, though…
Beware when buying: damaged cars for sale
Buying a second-hand car has its risks, but you should be even more cautious when buying a used car that's previously been written off.
Always consider the cost of car insurance on the vehicle in question before buying, as insurance companies willing to provide cover for written-off cars are likely to charge higher premiums due to the added risk of such vehicles.
You should also be wary of people trying to sell Cat S or Cat N cars as non-damaged vehicles by hiding their past.
Get a vehicle history check
Sadly, it isn't rare for sellers to do so, reiterating the importance of getting a vehicle history check each time you buy a second-hand car.
This check, if done by a professional, will make you aware of any previous damage and help you avoid paying full market price for a written-off car.
You can get a free vehicle history check from HPI Check in the UK, so it's certainly worth doing in order to avoid any nasty surprises.
The HPI Check report will also include information regarding the vehicle's MOT history, whether or not t's been listed as an insurance write-off, any car finance history, the number of previous owners, accurate mileage, vehicle valuation, and any number plate changes.
Almost unbelievably, HPI Check finds over 2,000 vehicles that have been listed as insurance write-offs every day!
Will the used car pass its next MOT?
As part of your research when buying a used car that's previously been deemed a write off, you should also check to see if it is likely to pass its next MOT or not - this will give you a good idea as to the condition of the car and you won't be hit with any surprise costs, allowing you to plan ahead and help with your decision.
You can check this easily for free with Will It Pass? - all you need is the vehicle registration number when using their MOT History Checker tool.
Finding cheap car insurance for written off cars
Whether you're looking for affordable motor insurance for your car, van or moped, it's important to shop around to find the best deal available for your situation – especially if your vehicle is written off and you want to insure it.
It takes around five minutes to get an accurate, cheap car insurance quote online, and you're guaranteed to beat your renewal price.
Remember, don't just go for the cheapest deal - make sure the policy you find covers you for your driving needs and current circumstances to ensure it does not become invalid and you are not breaking the law.
To get started with a free quote, tap the button below. For more advice and tips regarding cars and insurance, check out our related guides:
Related guides
---