Car Warranty FAQs
---
---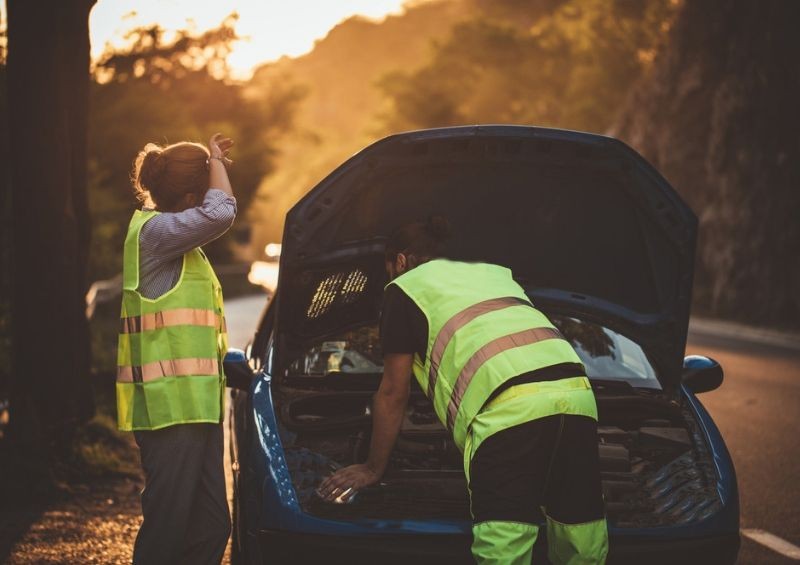 If you're looking to buy a new vehicle, or a used one for that matter, ­it's important that you understand exactly what you're looking for when it comes to getting a car warranty.
We answer all the questions you're likely to ask right here, but be sure to see our full car warranty guide if you're looking for some additional, in-depth information.
In this guide:
The best providers in new and used car warranties
What does a car warranty cover?
How much does a car warranty cost?
Is a warranty and insurance the same thing?
Is it worth getting a warranty on a used car?
What is a car warranty?
So, what exactly does a car warranty – also known as mechanical breakdown insurance – consist of?
That depends largely on the type of warranty you opt for, but generally, car warranties are a type of cover that protect against the cost of any mechanical breakdowns or electrical faults over a fixed period of time agreed within the contract.
What are the different types of car warranties?
There are three main types of car warranties, including:
Manufacturer's warranty

Extended warranty

Used car warranty
Manufacturer's warranty
The manufacturer's warranty is almost always offered at the time of sale when you buy a new car.
It typically lasts a set period of time or a maximum mileage (3 years or 60,000 miles, for example), depending on the manufacturer and conditions agreed.
Extended Warranty
An extended car warranty – also called a vehicle service contract – is a type of 'extension' to your manufacturer's warranty when it comes to an end.
It's typically purchased by those whose manufacturer's warranty has expired, or those who buy a used car that's out of warranty.
It can be purchased from the manufacturer, an independent provider, or a used car dealership.
You can buy the manufacturer's extended car warranty at the point of sale, or prior to it, and it typically provides the same level of cover as the original warranty, but over a prolonged timescale.
It's also possible to purchase extended or 'aftermarket' warranties from independent providers, which can either be held in conjunction with your manufacturer's warranty or when it has come to an end.
You'll also be offered a used car extended warranty from a car dealership, but normally only if you purchase a vehicle through them.
Used car warranty
A used car warranty is, well, a warranty for used cars! It is an additional insurance cover for second-hand cars and can be purchased from specialist companies.
Manufacturers themselves do not offer used car warranties, but there is a wide range of third-party providers on-hand with cover available for all circumstances.
What is the best car warranty?
Here at Compare UK Quotes, we have compared a range of providers to give you a summary of the best car warranty companies in the UK.
These companies, both with over 20 years' experience, include:
One of the UK's most trusted and well-renowned providers in flexible car warranties.
An experienced provider of both new and used car warranties.
Simply tap one of the above links, enter your registration number, and you're ready to begin the process of getting your free car warranty quote.
But what do these warranties cover?
What does a car warranty cover?
Each policy is different, but a good car warranty will always protect against the cost of repairing faults with electrical and mechanical parts of your vehicle within the agreed timeframe.
Most comprehensive car warranty policies will typically cover the:
Engine

Electrics

Gearbox

Steering

Suspension

Braking system

Fuel and ignition systems
It can differ, with some also offering cover in the event of a clutch and cooling system breakdown, so be sure to check your policy's conditions but never assume that you're protected against all eventualities.
What does a used car warranty cover?
A used car warranty will typically cover the same, or at least similar, electrical and mechanical elements as the standard manufacturer's warranty.
Before buying, remember to check the conditions of your policy with the provider to avoid the disappointment of having less cover than you originally thought you had.
Does warranty cover wear and tear?
As it's outside of their control and no fault of their own, providers are not required to accept any blame for 'wear and tear'.
The majority of providers are therefore unlikely to cover the cost of ordinary wear and tear damages, in most cases at least.
How much does a car warranty cost?
Most cars come with the cost of the manufacturer's warranty included – whether it's added to the cost of the lump-sum or monthly payments.
Once that warranty expires, or if you buy a second-hand car, you'll then need to pay for an extended or used car warranty respectively.
How much is a warranty on a used car?
The cost of a used car warranty depends on:
The age of the car

Mileage

Make and model

Type and amount of cover opted for
Ensure that the amount you pay for your warranty is worth it – i.e., it costs less than the amount you would otherwise pay in possible repairs.
What warranty comes with a used car by law?
Most approved used cars sold by dealerships are typically covered by a 12-month warranty, but some less established dealers may try to sell cars without any warranty whatsoever.
But you are protected by the Consumer Rights Act, which notes that any car you purchase should be 'fit for purpose', 'as described' and of 'satisfactory quality' when it is bought.
If the dealer fails to meet the criteria, then they may be legally required to cover the cost of any major faults.
Is a warranty and insurance the same thing?
Car insurance is legally required in order for you to drive on UK roads, whereas a warranty is an optional, additional level of cover.
In most cases, it makes sense to have both car insurance and a warranty in place.
Is it worth getting a warranty on a used car?
Having a warranty can protect you against the possible costs that could occur during the first year or so – depending on the contract – after buying a car, whether it's new or used.
But is it worth paying for a used car warranty? Given the possible faults that can occur with the average second-hand car, you'd certainly assume so!
As long as the cost of your car warranty is less than the amount you'd need to pay in any repairs without it in place, then it certainly makes sense to purchase cover.
In hindsight, you'll be able to see whether it's been worth it, but until then, it's a case of weighing up the cost of premiums against the likelihood of needing major repairs.
If you're interested in purchasing a car warranty, visit Warranty Direct or MotorEasy for a free quote today, or see our full guide for more information.
Want to save more money while driving? Find out how you can reduce the cost of running your car here!
---