What is a Car Warranty?
---
---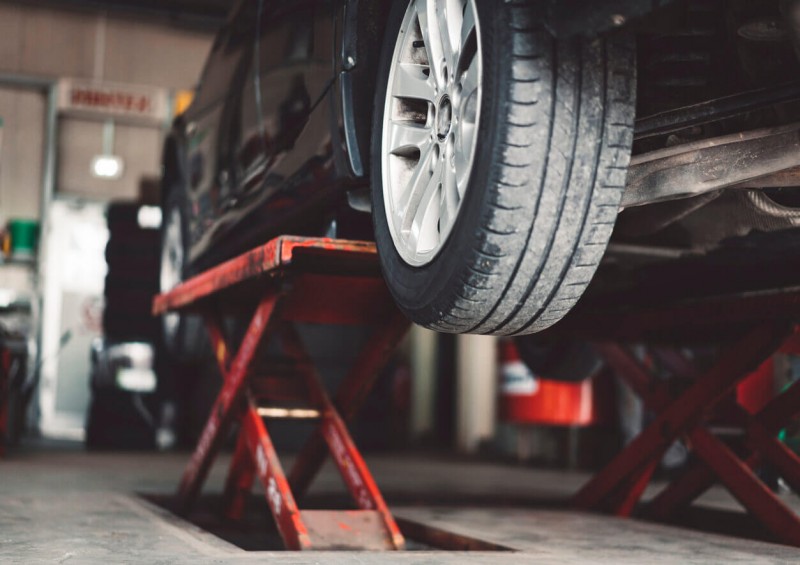 A car warranty makes up an important part of your vehicle's insurance package, and it could help you avoid significant maintenance costs in the long-run.
But what exactly does a car warranty cover? What are the different types of policies? And where can you buy the best car warranty? Find out everything you need to know right here.
What is a car warranty?
A car or vehicle warranty – also known as mechanical breakdown insurance – is a type of insurance policy that covers the cost of unexpected mechanical and electrical faults or issues with your car.
The fault claimed for must be specified within the warranty terms to be covered and it must occur within the period of time set out in the policy's conditions.
It's crucial to keep in mind that a car warranty is not the same as car insurance, and you'll often need both in order to be fully covered.
What does car warranty cover?
What car warranties cover can differ significantly with each company and policy, so don't assume that you'll be covered for all the basics without checking that they've been specified within your policy first.
To ensure you know exactly what your warranty protects you from, it's always worth double-checking the policy's terms before purchasing.
Most basic warranties will pay for faults with your vehicle's engine and transmission (gearbox). But, similarly to most types of car insurance, you can get more comprehensive (extended) cover which will provide more protection at a higher cost.
The best car warranty policies in the UK will typically provide cover for your vehicle's most important parts, including (but not limited to) its:
Engine

Transmission (gearbox)

Suspension

Steering

Cooling system
What is not covered under car warranty?
Of course, your car warranty isn't going to cover every single issue that could occur with your vehicle – there's bound to be some exclusions.
The amount of protection your warranty provides will depend largely on the price you're willing to pay, with more expensive policies typically offering a more comprehensive cover.
The most basic, standard car warranties will not cover wear and tear, including minor damages to parts such as batteries, tyres and wheels, exhausts, or windscreen wipers.
Each policy is different and, for an additional price, you are able to add specified elements to your warranty if you wish.
Extended warranties offer more protection, but they still may not cover all eventualities.
Best car warranty companies
As with many car insurance providers, finding the best car warranty companies takes some comparison research, but we've already done a lot of that for you here at Compare UK Quotes.
We found that two of the best car warranty companies in the UK included Warranty Direct and MotorEasy. You will need to get a few quotes to determine which would offer the cheapest and most sufficient warranty for your personal situation.
Warranty Direct
With 20 years' experience in the industry, a trusted garage network, and full transparency for customers, Warranty Direct has established itself as one of the UK's leading providers in flexible car warranties, tailored to suit your vehicle and your budget.
MotorEasy
MotorEasy also has over 20 years' experience in dealing with car warranties, offering cover for both new and used cars.
Its easy-to-use website also offers products such as breakdown cover and gap insurance; you simply enter your car's registration number to begin the process of receiving a quote.
Types of car warranties
There are some different types of car warranties, including:
A manufacturer's warranty

A used car warranty

An extended warranty
Manufacturer's warranty
Most new cars will come with a manufacturer's warranty; it usually lasts between three and seven years and will cover most types of faults that fall outside of 'wear and tear'.
Manufacturers offer this because new cars should not break down or experience major faults in the first few years after production, so they accept some responsibility if certain issues do occur.
Used car warranty
If you buy a used car and find that it doesn't have an existing warranty included, you may need to purchase a separate used car warranty to cover certain eventualities.
These warranties provide a peace of mind should your car ever need to visit the garage, and can sometimes be included within the price (or at least offered as an optional extra) if you buy from an approved dealer.
Extended warranty
The best extended warranties protect policyholders from the cost of electrical and mechanical damages to the engine, transmission, steering and suspension, as well as car batteries and tyres in some cases where more comprehensive cover is offered.
They provide more cover than warranties offered by third-party companies but only last around 12 months in most cases.
For more information, take a look at our car warranty FAQs article!
When to buy a car warranty
Can you buy a car warranty at any time? Yes, absolutely - but, the best time to buy a car warranty depends primarily on when your manufacturer's warranty expires.
There's no need to overlap warranties, so your best option is to get an extended warranty when your manufacturer's warranty expires.
For obvious reasons, being that they are more likely to require repairs and maintenance, some companies refuse to offer warranties on some older cars.
There are therefore age restrictions in place on some used car warranties, with most cars produced over 12 years ago likely to be rejected, as are vehicles with a mileage over the warranty company's set limit – typically between 60,000 and 100,000 miles.
Car warranty for older cars – is it worth it?
Older cars tend to be unreliable at the most inconvenient of times, so a used car warranty could save you some money in the grand scheme of things.
Always weigh-up the cost of a used car warranty and the likelihood of you needing to use it within the agreed term, and you should be able to determine whether a warranty would be worth purchasing for your situation.
Sometimes, a warranty may not be required; if you think your car is unlikely to encounter any major issues, for example.
Hindsight is a wonderful thing and the harsh reality is that you may come to be delighted about your decision or regret it entirely, but try to gauge an idea of the car's reliability and the likelihood of you benefiting from a warranty's cover before purchasing.
Is a warranty and insurance the same thing?
No, car insurance and warranties are not the same.
Motor insurance is required by UK law and it's illegal to drive without it, whereas a car warranty is totally optional and provides an additional safety net to fall back on if you are unfortunate enough to experience mechanical or electrical faults with your vehicle.
Most people tend to purchase both a car warranty and insurance in order to be fully covered for all eventualities.
The cost of a car warranty
The price of car warranties ranges from around £150 up to over £600, depending on a variety of factors.
The cost essentially comes down to your personal needs and circumstances, including the:
Type and level of warranty cover

Car's mileage and age

Make and model of the car

Excess fees
For further information, take a look at our related guides here:
---