The Best Way to Finance a New Car
Buying, leasing and financing a new vehicle.
---
---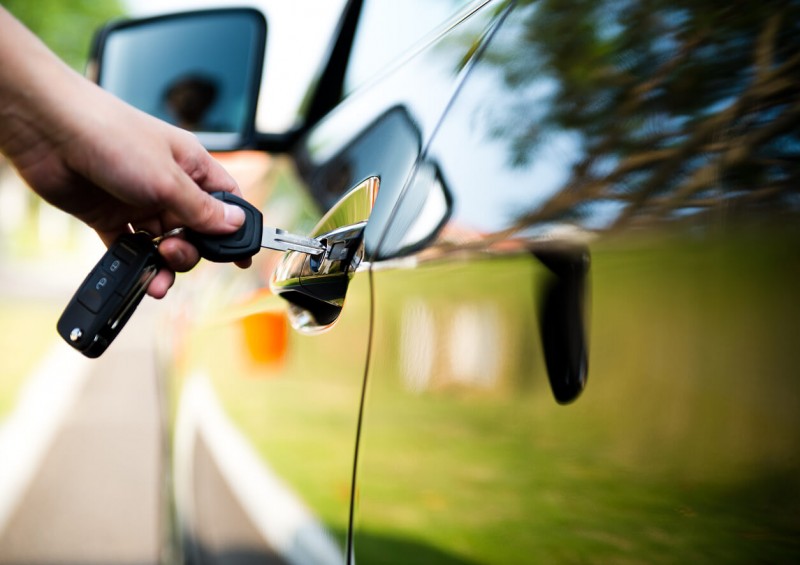 Other than buying property, getting a new car is likely to be the most expensive purchase you make, so making sure you do it right is important.
What's right for one person may not be right for another, however, so here at Compare UK Quotes, we have created a definitive guide on the best way to finance a car to help you make an informed decision.
If you're thinking of buying or leasing a vehicle in the near future, then our guide will help you determine the best finance options available to you and which one(s) you should consider.
Remember, regardless of how you finance your vehicle, you must have motor insurance in place before you drive it.
In this guide:
What is car finance?
There are many options to choose from when it comes to funding your car purchase, but all of them are considered to be a type of 'car finance'.
Some of the most common methods of car finance include:
Using cash or savings (the traditional method)

Using a personal loan

Hire purchase (HP)

Personal contract purchase (PCP)

Leasing: personal contract hire (PCH)

Using a credit card

Using a peer-to-peer loan
Not all car finance options are the same, so it's useful to know your exact needs before moving forward.
Why buy new?
The used car market in the UK is huge and the options are endless, so why get a brand new car when surely the best deals in the UK are to be found on vehicles with just a few miles on the clock? There is a lot of sense in thinking that, although it can often be a bit of a trap.
A used car is an unknown. Depending on the age and mileage, you could get anything from a great bargain to a complete wreck, and unless you are mechanically-minded enough to do a proper survey of the car yourself before buying it, issues are bound to arise that you didn't expect.
Brand new cars come with a level of guarantee that simply doesn't exist in the second-hand market, and they often work out considerably cheaper than older versions in the long-run.
Calculating the cost of your car is very complicated, but if you add up all the costs of driving over three years, from the initial purchase through to repairs, replacement tyres and fuel, then adjust for depreciation and subtract the amount you'd get for selling your car, it's possible to work out an average monthly cost of car ownership.
Staggeringly, that average monthly cost of owning and running a car is often very similar when comparing models in the same bracket, no matter their age.
Simply put – the extra cost you spend on monthly payments of a new car is typically only slightly more than the cost of a used car plus the repairs, poorer fuel economy and other associated costs.
There's also the risk of a used car being unreliable, and the cost of covering a breakdown can be significant.
Of course, outside of the finances, there's also a pleasure to driving a new car that cannot be denied.
If you are in the position to be able to afford it and choose the right type of finance option, a brand-new car is almost always a superior choice.
With finance options becoming more competitive each year, owning a new car may not be as expensive as you initially think, so always compare the costs before deciding whether to opt for a new or used vehicle.
Buying the car outright with cash or savings
Admittedly, this option is not available for many people, but if you have the cash available to buy the car outright (and still have a little left over for emergencies, maintenance and insurance) then this is far and away the best way to buy a car for most drivers.
If you use your savings, you will lose any interest they were gaining, but that amount is going to be considerably less than the interest you would pay on any of the other car financing options.
Buying a car outright with cash or savings generally makes the best financial sense, but it is not necessarily always convenient.
A few reasons against buying a car outright include:
You need a significant lump-sum to buy the car outright.
Car depreciation means that other finance methods can be more cost-efficient in many cases.
If your savings are a large part of your mental and emotional security, then their sudden loss is often more of a hit than simply taking out an alternative car finance deal.
It doesn't help build your credit history – a one-off payment from your savings will do nothing to improve your credit score, whereas paying monthly will show many months of good financial management.
Buying a car using a personal loan
The practicality of using an unsecured personal loan depends a lot on your previous credit history, as you generally need a good credit score to get the most affordable deals and interest rates.
For those with impressive credit scores, it is likely that the rate of interest offered with a personal loan will be lower than other forms of finance, making this a legitimate option for some.
However, if your credit score is not excellent, then the terms of any unsecured personal loan are likely to be inferior to other options – plus, you might not be eligible.
A personal loan will take a day or two before the money is available in your account, but once it is, you can simply go car shopping with the knowledge that you have the cash available to pay for it.
Be aware that unsecured personal loan terms mean that monthly payments are likely to be higher than other options and you will be buying the car outright without any upgrade or return options that are available on other finance cars.
It's also worth noting that other options exist, other than your bank, such as peer-to-peer lending and other online lending. Remember to shop around and don't simply accept whatever loan you find first.
How do you get a car loan? The process: step-by-step
Prepare by improving your credit score before applying. This will increase your chances of receiving the best loans with the lowest interest rates.

Use credit checking websites, which often include built-in credit eligibility tools, to find out what loans you're most likely to be accepted for.

Shop around online to compare the various providers and loans available for you. Be sure to look for the loan with the best representative APR.

Agree terms with the loan provider and sign on the dotted line. The longer you give yourself to pay back your loan, the lower monthly payments are in most cases.
Only take out loans you know you'll definitely be able to repay comfortably.
Hire purchase (HP)
Hire purchase (HP) is one of the most common ways of getting a new car in the UK today.
How does hire purchase work?
With HP, you pay a deposit (typically 10% of the car's value) and then you make regular monthly payments until the remainder of the loan is paid off. Most hire purchase agreements divide the total amount borrowed into equal monthly payments, with contracts typically lasting three to four years.
Some key features concerning hire purchase deals include:
You do not own the car until the final payment is made
The loan is secured on the car, so a failure to make payments can result in you losing it
Hire purchase cars can work out more expensive than other shorter-term options
There are also some good advantages of HP to keep in mind:
Interest rates are generally very competitive
Being secured on the car means there's a more relaxed attitude to poor credit scores
Very quick to arrange and set up and can usually be done at the dealership with no prior discussions with lenders
Available on used cars as well as brand-new ones
Deposit is lower than some other options
Flexible with repayment terms (up to 60 months) so easier to budget around
Personal contract purchase (PCP)
Personal contract purchase (PCP) is a flexible option for buying a car on finance and remains one of the smartest ways to buy a car as a consequence.
Your PCP loan is actually a far smaller loan than an HP equivalent because it only covers the depreciation of the car over the loan-term.
Essentially, it is calculated as the difference between the value of the car when new and the expected value of resale at the end of the term. You then pay monthly payments on this loan and, at the end of the term, you are able to make one of three choices:
Return the car to the dealership and walk away
Pay a pre-agreed balloon payment that equates closely to the current value of the car and keep it
Upgrade to a different car and start the process again
PCP's low monthly payments coupled with the flexibility of not having to make a long term decision until the end of the contract make it an ideal finance option for many families.
The overall interest rate is typically a little higher than hire purchase, but the loan has the same secured nature and is therefore more forgiving to those with a poorer credit score.
Personal contract purchase agreements bridge the gap between car ownership and a full lease, so it's certainly a form of finance worth exploring.
You might like: A Guide to the Voluntary Termination of Car Finance
Personal contract hire (PCH): car leasing
Is it a good idea to buy a car on finance or should you simply lease it? At Compare UK Quotes, we are strong advocates of the idea of leasing your car. It's not for everyone, but the advantages are so compelling that it often rises to the top of the pack.
It's important to understand that under personal contract hire, you do not own the car and you never will. A lease is a long-term hiring agreement and you will have to give the car back (in good condition) at the end of the contract.
How does car leasing work?
With PCH, you make a single deposit payment (typically three to six times the size of a monthly payment) and then make regular monthly payments to the finance company while you use the car.
The contract lasts for a set term (usually three to four or five years) and once completed, you can upgrade your car effortlessly to a newer model. It is important to note that you must be able to complete the term, as ending a lease early can be difficult and incur charges.
The downside of leasing comes to having a fixed annual mileage limit (but you can go over it if you are happy to pay the penalties) and needing to keep the vehicle well looked after.
The overall monthly cost of leasing is higher than HP or PCP because you pay for the support you receive, especially when maintenance and repairs are considered, but it is a fixed rate which means you will always know how much your car is costing you.
Of all the car finance options, however, personal contract hire is the one that will expect the finest credit report. If your credit score is below average, then it's unlikely you'll be able to get a lease contract with the best dealerships.
At Compare UK Quotes, we recommend Complete Leasing as a reputable car leasing company. They have a huge amount of advice regarding leasing and some of the best car finance deals available in the UK.
Using a credit card to buy a car
If you have a credit limit high enough and a good enough credit rating, there is nothing stopping you from using a credit card to purchase a car.
However, you need to take some things into account before doing so, and you should never borrow an amount that you won't be able to repay comfortably.
You should expect the interest rate on your credit card to be higher than many of the other car finance options, but clever use of 0% purchase cards and later juggling with balance transfer cards can mean you end up clearing the debt never having racked up a penny of interest.
Your experience and care is going to play a large part in determining the financial value of using a credit card.
It's worth noting that some dealerships in the UK won't take a credit card, so it's worth asking early on to avoid disappointment. If you find a dealership that does accept credit card, you may incur a handling fee of up to 3%.
You should also keep in mind that extending your credit to this amount on a credit card could impact your credit score temporarily, as your credit utilisation rate is likely to be higher than usual.
Of course, there are bonuses to using a credit card to finance your new vehicle, including:
Any reward points (Avios, Nectar etc.) or cashback offers are going to be valuable with a purchase of this size.
You will be entitled to credit card protection.
You do not have to wait for a decision regarding additional lines of credit.
Repayment is in your terms as long as you meet the minimum repayment levels for your card.
The car is instantly yours in full.
Using a credit card to buy a brand-new car is rare, but certainly not unheard of.
What does your credit score have to be to get car finance?
Whether or not your credit score is taken into account when you buy a car depends on the method you use to finance it.
Any method that you use which involves making monthly payments, including leasing and PCP, is usually considered a form of credit, which your credit rating can impact.
Most of the best finance deals (outside of purchasing the car outright with cash) are only available for people with good credit scores. For example, if you want to lease your car or pay for it with a PCP finance agreement, the dealer will need to check your credit rating first in order to ensure that you are a reliable borrower and will not miss monthly payments.
You should check your credit score before applying for a car finance deal, and then improve your rating if needs be. If you apply for car finance and get rejected due to a poor credit score, it will be noted on your credit report and you may find it difficult to get the best credit deals in the future.
Will I qualify for car finance?
Whether or not you are eligible for car finance depends on your personal situation and your credit status.
People often turn away from some of the better car finance options even before they've tried as they are worried they won't qualify for it.
Don't let your credit score rule you; instead, take control and build it up. It might mean waiting a few months before getting the car you really want, but you won't regret it.
GAP insurance when buying cars on finance
GAP insurance, mainly taken out when leasing a vehicle, covers the difference between the market value of your car that will be paid by an insurer should an accident occur, and the amount remaining on any loan to the finance company.
Without it, you could find yourself owing thousands and having no car to show for it!
For more on GAP insurance, read our guides here:
Finding the best car finance deals
When buying a new car, like with anything else, you should be prepared to put in research and shop around for the best options before making a purchase.
It's not just about finding the best price for the car itself, but also the best deals in the finance options. Different lenders will offer different rates, so don't just take the first deal you see.
You should also consider how expensive they are to insure, which you can read about in our guide: The Best, Cheapest Cars to Insure in the UK.
Is it better to finance a car through a bank or dealership?
It's easy to be drawn in to dealerships and accept their finance deal straight away, but you are better off stepping back and seeing what other options are available.
Go online and look at your bank (and other banks) to see what rate you might get on a personal loan, or even go directly to a specialist car finance company and see if they will offer you a better rate.
That being said, the dealership might well be the best option, so don't reject them out of hand.
Financial advice with Compare UK Quotes
Is it better to finance a car or buy it outright? There is no straightforward answer, but our guide should have provided you with the information you need to make the decision for your personal situation.
For more information on car costs and motor insurance, be sure to check out our related guides:
---