Car Depreciation - Save Money by Leasing
---
---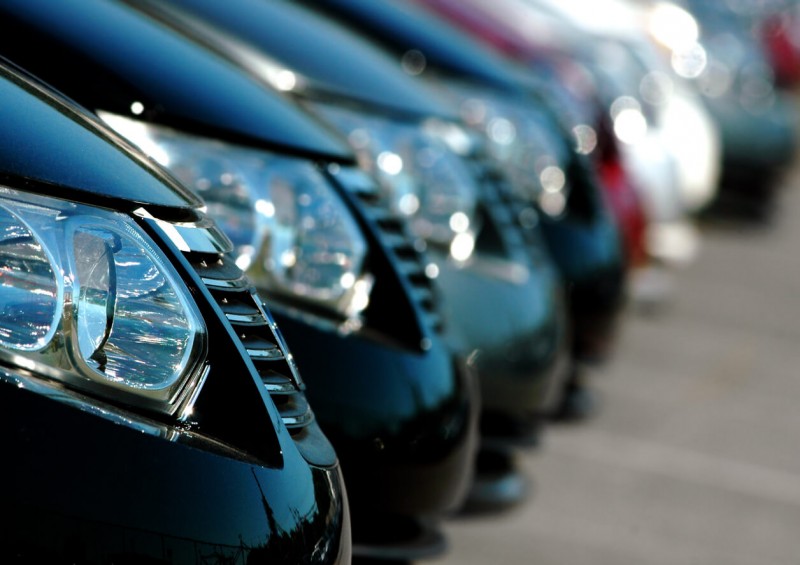 What is car depreciation in simple words?
At its core, depreciation is the idea of something being worth less money over time. It's not just used for cars, even though that's where you hear it most, but with all things – your phone depreciates as it ages and gets the odd scratch on it, your laptop depreciates as the latest applications and games become too much for it, and no one is going to pay you as much for your TV as you did the day you got it.
The moment you drive a new car away from the showroom or forecourt, it begins to decrease in value straight away and can lose up to approximately 70% of its original value within the first three years. For this reason, vehicle depreciation should be considered by anyone thinking of owning a car.
How much does a car depreciate by per year in the UK?
On average, a car depreciates by 20% every year. Understanding this is just an average figure is important, as depreciation maths takes many things into account, from mileage through to service history, but it's a good rule of thumb.
This means that by the end of three years, your car is likely worth 40% of its original value – and on a £25,000 car, that's £15,000 lost!
Deprecation of cars – the hidden cost of driving
If you ask a car owner how much their car costs them per year, they are going to think of things like the cost of new tyres, or the MOT bill and servicing. Some more savvy drivers will add in fuel costs, oil and other consumables. Some will even get clever and add in various things such as driving the car through the car wash once a month.
Almost none will consider deprecation!
Even if you avoid new car depreciation by buying a used vehicle, the value is still dropping and it is, quite legitimately, a cost of driving.
Avoiding the personal cost of depreciation – is it worth it to lease a car?
There are a few pros and cons of car leasing in the UK, but one significant factor that many people think of as a downside is actually a misunderstood upside – the cost.
The cost of leasing can seem high to someone who hasn't delved into the true alternative costs of car ownership. There's no getting around the fact – cars are expensive things to have! Here's a depreciation example of the cost of leasing vs. the cost of ownership:
Take a Nissan Juke – it has a list price of around £20,000 and a lease price starting from £170 per month.
After three years of leasing, you will have paid out just under approximately £5,000 on leasing (taking the initial deposit into account as well as 23 monthly payments).
If you had bought the car outright and looked after it, after three years, you'd be looking to sell it for £8,000 – meaning you'd have lost £12,000 in the same period!
Even without the other benefits of leasing – road tax paid for, optional maintenance and service contract, support etc. - that's still a saving of more than £6,000!
Is car leasing cheaper than buying? If those figures are anything to go by, absolutely.
Is it better to lease or buy a car?
Car depreciation should be a real consideration when you are thinking of buying a car. Don't be one of those people who end up losing a lot of money when it finally comes to selling your car. Unless you plan on driving your car for fifteen years or more until you've managed to squeeze every inch of value out of it, buying a brand-new car is significantly more costly than leasing.
Plus, there's the difficulty of needing that massive amount of capital that car leasing doesn't have.
Why take on that cost yourself?
How to counteract the cost of car deprecation in the UK
Of course, leasing is not your only option when it comes to minimising the impact of depreciation. Here are a few ways to make sure you don't follow the average trend of 20% per year but get a much better return from selling your vehicle.
Drive it less
It seems silly to own a car and not drive it, but mileage is such a significant factor in depreciation that sometimes it is the right answer. If you have the choice to take a different car with you on a particularly long trip, then consider using the one that's worth less – you could save hundreds of pounds. By keeping the mileage on your new car down, you will be holding back on that depreciation hit.
Buying a new car for daily use and commute is going to see you affected far more by depreciation over the first few years than if you buy a new car for more occasional use and keep an older one to get to work.
Look after it
Another significant factor is how you treat the car. Minor nicks and scratches might be irrelevant to your daily drive but when you go to sell, they are going to make a difference. Treat the car, both inside and out, with due respect and you'll beat that 20% figure every time.
Manage servicing properly
Get it serviced by the dealership or highly respected garage and make sure all the servicing and repair paperwork is kept up to date. Being unable to show a full service and repair history for the car when you go to sell it is going to make its value plummet.
How can Compare UK Quotes help?
Behind the scenes, we at Compare UK Quotes do significant research and data analysis to bring you the best deals in the UK – and we've found Complete Leasing the perfect place to head to for the best car leasing deals and offers in the UK. If you are looking to offset the cost of car depreciation through leasing, then we suggest heading over there now for cars and advice!
Also, don't forget to read our other articles on car ownership and leasing to learn more.
---