Leasing A Car With Bad Credit
---
---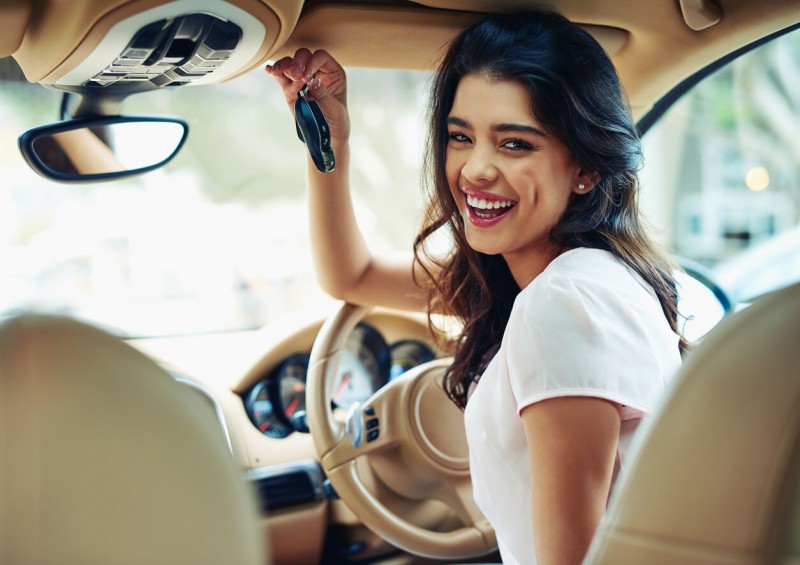 For most people in the UK, buying a car outright works out really expensive and is either a struggle or impossible.
This is why leasing a car over a set term and paying for it with finance has become more and more popular over recent years. Its flexibility and lower payments make for the best option.
Between 2011 and 2016, there was more than a 100% increase in the amount of car financing deals, and it has continued to increase up until today.
Car financing is used as a lending option, and as with most types of loans, you are expected to have a good credit score.
If you have a poor credit history and rating, you may feel like your option of leasing a car is out of the question, but this isn't always the case. A short-term lease deal may be one of the best options for you.
This guide will explain how to lease with bad credit, but if you'd like more information on this, don't hesitate to contact us today at Compare UK Quotes and we'll help find the best deal and option for you.
Sections included in this guide:
The Best Finance Options for Low Credit
Leasing a Car: What Credit Rating Do I Need?
Increasing Your Deposit or Initial Payment
Leasing a Car in Someone Else's Name
How Can Compare UK Quotes Help?
What Is a Bad Credit Score?
A credit score is a figure that determines how you spend and how well you repay money. A finance company (lender) will assess this to measure how much of a credit risk you might be for them. Each one has different criteria for approving customers.
There are different credit reference agencies (CRAs) online for checking your credit rating – the main ones in the UK are Experian, Equifax and Callcredit. They each have different scales for identifying credit scores, generally ranging from 0 to 999. A low to poor credit score normally falls between 0 and around 600, but this can differ depending on the CRA.
There are many things that can affect your credit score, both positively and negatively. One of the main factors that affect it is whether or not you pay any credit agreements (loans) off on time.
Some others are whether or not:
You are listed on the electoral roll.

You have a mortgage.

You have a credit card or loan and you pay it off every month.

You have an individual voluntary arrangement (IVA).

You have been declared bankrupt.

You keep up to date with other payments like utility bills, for example.
There can be many other influences on your credit score, but generally, if you fail to make payments or miss them regularly, this results in a low credit score.
A low credit score then means it can be difficult for you to sign up to other financial agreements in the future.
One common financial agreement is vehicle leasing. So what are the options if you have bad credit?
The Best Finance Options for Low Credit
Having a low credit score doesn't completely rule out your chance of financing a car. With some leasing companies, a short-term leasing contract might be your best option.
Alternatively, some Hire Purchase (HP) deals may be available for you, if you are positive you can make all the payments in full and on time.
With a HP deal, you pay an initial rental payment, followed by monthly payments until the term ends. After this, you take full ownership of the car.
With HP, the value of the lease deal is secured against the car, so there is a higher chance of being approved – in comparison to a personal loan that is unsecured. The risk for finance companies isn't as high with HP, because if you miss any payments, then they have the right to repossess the car.
Another option that may work for those with low credit ratings is Personal Contract Purchase (PCP). This finance agreement charges interest on top of the overall cost, which means that the finance company can allow for any high risks. The interest rate will be higher for those with a low credit score.
If you are able to keep on top of all payments, and you can prove this, the higher the chance you have of a lender approving your lease agreement request.
If you have bad credit, companies will either decline your finance request or they will accept, but offer a lower amount of credit or charge a higher rate of interest. Just remember that every car leasing company is different, so it is best to shop around.
At Compare UK Quotes, we can shop around for you and find the best deal suited to your needs, so don't hesitate to get in touch with us now at no-obligation.
Leasing a Car: What Credit Rating Do I Need?
The finance company (lender), who you wish to set up a finance contract with, will need to go through one of the CRAs mentioned above to find out your credit rating.
Generally, to accept you for the car finance, they require either a 'good' or 'excellent' rating. However, it is important to note that the credit score isn't the only factor they use to accept or decline the finance deal.
While you might have a poor credit history, you might have kept up-to-date with regular credit payments recently – in which case, they may be inclined to accept you.
There are other ways to improve your chance of being approved and there are alternatives if you have been declined finance (see below).
Increasing Your Initial Payment (Deposit)
With some car finance deals, you will be asked to pay a deposit, which is normally around 10% of the car's total price.
Differing slightly to a deposit, you may be asked for an initial payment– this can be somewhere between 1 and 12 months. Depending on your preference, you have the option of choosing how much you'd like to pay upfront.
If you do have a bad credit history, offering to pay a higher down payment in the first month of the contract will give the lender more encouragement that you will pay off your monthly payments on time. It may also help to get you a better interest rate for the term.
A Guarantor
While this is not always accepted with vehicle finance, some companies may allow you to use a guarantor as an alternative if you have bad credit.
A guarantor is a third party – someone (usually a family member) who is able to make the monthly payments should you fail to do so. To do this, they will need to have a good credit score.
A guarantor loan can often come with really high interest rates, and if you and your guarantor fail to make the payments, then it is possible that legal action will be taken.
Whether you can do this or not really depends on the finance company and depends on your situation. Contact us today to see if you are eligible to use a guarantor.
Leasing a Car in Someone Else's Name
Whether you have a low to poor credit rating, or you are a new driver with very little or even no credit history, you may want to consider having a third party sign up to the lease contract on your behalf. This can be referred to as accommodation finance.
For example, a parent (who must have a good credit score) may be able to sign up for a lease agreement for their son or daughter.
If someone else does this for you, the vehicle is registered in their name and it is their responsibility to insure and look after it – you would be a named driver.
Be aware that some finance companies find this too risky and may not offer this at all. Contact us to see what your options are.
---