Car Insurance for Over 50s
---
---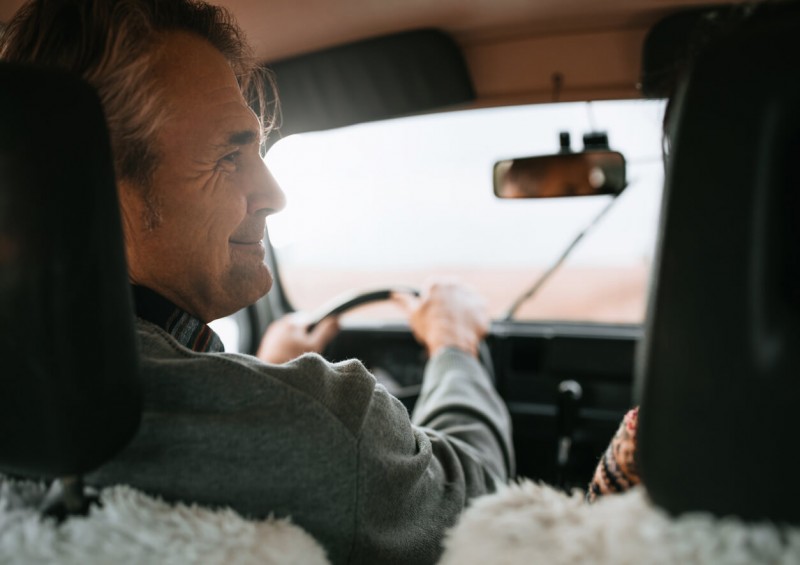 By the time you're 50-years-old, it's likely that you've become an experienced, mature and sensible driver, and you might have acquired a useful no-claims bonus if you've avoided having accidents and claiming on your policy for long enough. Luckily for you, insurers recognise these factors and are often happy to reward those over 50 with cheaper car insurance deals.
Over 50s car insurance premiums are among some of the cheapest available to drivers in the UK, but that doesn't necessarily mean that there aren't ways to reduce the cost even further.
Here's our guide to car insurance for over 50s, where you can find the best value cover and learn how you could cut the costs some more!
Is car insurance cheaper for over 50s?
Drivers over 50 are typically offered cheaper car insurance than most other age groups, but the cost of your premiums won't suddenly drop when you reach 50 without consideration of your driving history; experience alone will not earn you cheap cover if you have had countless car accidents in recent years.
Data from the Compare the Market Premium Drivers Report indicates that 50% of over 50s could get a quote of up to £313 for their cover, which is considerably cheaper than the UK's average car insurance cost of £730.
Note: Motor insurance will always cost hundreds (if not thousands) of pounds, so when we say that it's 'cheap', we mean that it is good value in comparison to the rest of the market.
The best value car insurance for over 50s
You can get cheap car insurance for over 50s from almost all of the main providers in the UK, but you will only find the very best deals from insurers that specialise in that type of cover.
Some of the best car insurance companies for over 50s insurance include Rias, Sage and Age Co (formerly Age UK), all of which are specialist providers that build policies specifically designed with those over a certain age in mind.
Age Co car insurance review
Age Co prides itself as a car insurance provider for those over 50, offering comprehensive, third-party, fire and theft, and third-party only cover.
Some of the main benefits of taking cover out with Age Co include the following:
A 'no-claims discount protection' policy is included as standard
There is no upper age limit (unlike many other providers)
You won't be charged any hidden admin fees
Courtesy cars are guaranteed for fully comprehensive policyholders
There is a 'Get You Home Service' of up to £250 to ensure that you get to where you want to go following an accident
How do Age Co car insurance reviews stack up? Age Co is 5-star Defaqto rated – the highest possible rating – and was accredited as a Feefo Platinum Trusted Merchant for 2020, so it's a well-renowned company within the industry and you are guaranteed a professional, reliable service.
At Compare UK Quotes, we recommend looking at a variety of customer review websites like Trustpilot and reviews.co.uk, to see how other customers have found their service.
How is car insurance calculated and does it go down as you age?
Car insurance is calculated using various factors, including (but not limited to):
Your age
Your driving history (previous driving convictions and claims)
Where you live
Your occupation
Where you park your car
The key factor considered by insurers is the risk you pose; the higher risk you are to cover (the more likely you are to have an accident and make a claim), the more expensive your insurance will be.
Does your car insurance go down when you turn 50?
Contrary to popular belief, the cost of your car insurance does not automatically drop when you turn 50, but if you've been a safe driver, avoided accidents and built up a good no-claims discount, you will see your premiums decrease as you become more experienced.
Does car insurance go up with old age?
Middle-aged people are likely to see a considerable decrease in the cost of their insurance, but those who are approaching 70 or 80 could see their premiums spike once again. Research from the AA's British insurance Premium Index says that drivers aged 70 and over pay around 39% more than drivers in their 60s!
Ways to get cheaper car insurance quotes for over 50s
Whatever your age, there are a few simple ways to get cheaper car insurance, including:
To find the best car insurance for over 50s, remember not to choose a policy based on price alone; ensure that it covers all relevant potential costs and keep an eye out for any exclusions or limitations.
Read more in our full guide to getting cheaper car insurance in the UK.
Being added to your child's insurance – Beware of fronting!
Those over 50 may be tempted to add themselves as the main driver on their children's car insurance policy to help get them a cheaper deal, but if you're not actually the main driver, you are essentially committing a type of fraud called 'fronting'.
If you falsely list yourself as the main driver of a policy when that's not the case, you are 'car insurance fronting' and could face some serious consequences, from possible fines and an invalid policy, to a driving ban and even prosecution.
Learn more: Car Insurance Fronting – Are You Breaking the Law?
Get your over 50s car insurance quote today!
Whether you're 50, 60, 70 or 80 years old, we always recommend that you compare specialist and standard car insurance quotes before committing to a policy, as you'll often find a better deal.
For more, see our related guides:
Cheap Car Insurance for Over 60s
Getting Car Insurance for Over 70s
The Best Over 80s Car Insurance
---