Best Car Insurance for Over 80s
All you need to know about elderly driver's insurance.
---
---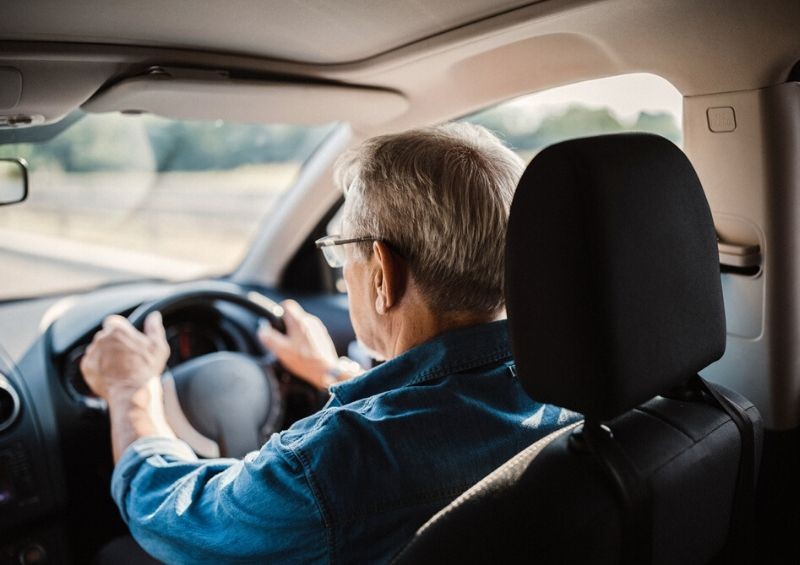 Your ability to drive can have a significant impact on your quality of life and your overall independence as you get older – after all, regardless of age, no one wants to be confined to their own home if they can help it.
But is car insurance for the over 80s even available? And if it is, are premiums more expensive? Our guide to over 80s car insurance will provide you with all you need to know about cover for elderly drivers in the UK.
Over 80s car insurance: How does it work?
Over 80s car insurance is available from many providers in the UK, and works just like any other type of cover.
Thanks to your many years of driving experience and a significant no claims bonus (if you've been a careful driver), there is even a chance that you could be rewarded with cheaper premiums than most other age groups as you get older.
But, because statistics show that the elderly are typically more prone to illnesses than younger people, insurance providers are also likely to be more inquisitive about your medical conditions as you age.
While some drivers notice a decrease in premiums as they pass 70 years old and head into their 80s, others notice the opposite and find that their car insurance becomes more expensive. This can be due to a variety of factors – which we'll discuss in due course – and it seems to differ with each individual situation.
If you do see an increase in your car insurance premium that seems to have occurred due to no apparent reason other than your age – i.e. you have not been diagnosed with an illness that could affect your driving and you are just as able as you were when you were 60 years old – we recommend shopping around for quotes from new providers.
Skip to: Where to Find the Best Car Insurance for Over 80s
Is there an age limit on car insurance?
There is no age limit for driving in the UK, but the DVLA asks that drivers over 70 years of age renew their licence every three years for health and safety purposes.
There is no physical 'old age driving test' as such; you are simply required to provide updates regarding your medical conditions and overall health status.
There are over 1.3 million drivers over the age of 80 in the UK, so – as long as you are fit and healthy to do so – there's no reason why you shouldn't feel confident to drive in your 80s.
When it comes to car insurance, there are providers that will have a maximum age limit of 70, but there are many that offer cover with no upper age limit at all.
The best car insurance companies will not set premium prices based on age alone, as factors such as the make and model of the car and previous driving convictions should also be taken into account.
You might like: Car Insurance for Over 50s
Medical conditions and car insurance
Whatever your age, all drivers are legally required to inform their insurance provider of any medical conditions that may affect their ability to drive safely on UK roads, including:
Dementia and Alzheimer's

Eyesight conditions

Heart conditions

Strokes

Epilepsy

Diabetes
Failure to do so may not only void your car insurance, but it could lead to a £1,000 fine and even prosecution if you're involved in an accident.
Get the cheapest car insurance for those over 80
There are many ways to get cheaper car insurance in the UK, irrespective of your age or how long you've been driving for.
Drive a car with a smaller engine. If you're buying a new car, be sure to check its insurance group and how expensive it would be to get cover first. Some cars, including those with a bigger engine, can be more expensive than others, so choose carefully and you could save yourself hundreds of pounds per year.
Park your car off-road or in a garage. Where you park your car overnight can have a significant bearing on the cost of your car insurance. Because insurers base their premiums on stats from previous claims, the best place to park your car overnight (for insurance purposes) varies in relation to where you live. For example, some find that parking in a garage overnight decreases their premiums, while others see an increase – be sure to check what the best option is for your area first.
Use safety-enhancing gadgets. Gadgets like dash cams, reversing sensors, and professionally fitted alarms can help reduce the cost of your car insurance premiums as they demonstrate that you are actively trying to enhance your vehicle's security. See our full guide to car insurance gadgets for more information.
Avoid unneeded optional extras. Car insurance often comes with a variety of optional add-ons, and it's not always clear which ones we actually need. Find out from your insurers which optional extras that you're paying for and cancel any that you do not require – such as car key cover or contents insurance, perhaps.
Choose the best provider for you. Shopping around with different providers is the best way to save on your car insurance, as the price can fluctuate significantly between each one. Get quotes from as many companies as possible, and choose the best – and most affordable – cover for your personal situation.
What is the best car insurance for seniors?
The best place to start looking for car insurance for over 80s is Confused.com, a trusted comparison site that makes the process of finding the cheapest quotes a lot easier.
As some of the most mainstream companies may refuse to offer cover to those over 80 or even 70, you should also consider checking specialist providers of car insurance for elderly drivers, such as Age Co (formerly Age UK).
Related articles:
Cheap Car Insurance for over 60s
---